This week's crop of new stuff features old–school R&B master Maxwell's first album in seven years, a startlingly mature effort from Nickel Creek's Sara Watkins, a joyfully jazzy Brazilian music tribute from pianist Bob Baldwin and even some Gene-centric classical goodness from Nicola Benedetti. Read on…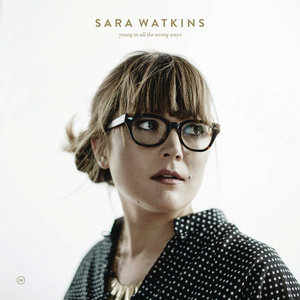 SARA WATKINS, Young In All The Wrong Ways (CD/LP)
Young In All The Wrong Ways is Sara Watkins' most cohesive and fully realized solo album. The new collection finds her embracing the role of frontwoman following the collaborations of Watkins Family Hour (featuring Sean Watkins, Fiona Apple and Benmont Tench) and Nickel Creek, the hugely successful group she first formed with her brother Sean and Chris Thile. The album is also her most powerful. Personal and revealing, she wrote or co-wrote each of the 10 songs–a first for her.
MAXWELL, blackSUMMERSnight (CD/LP)
Maxwell's first offering in seven years forms the second instalment of a trilogy of albums that are titled identically but for the position of the capital letters. The Grammy-winning soul man is a subeditor's nightmare, but confusion seems a small price to pay for such a classy comeback collection of anguished R&B. The music provides a minimalist, synthesiser-laden vehicle for smoothly introspective contemplations on love.
BAT FOR LASHES, Bride (CD/LP)
As Natasha Khan has made known in interviews, press releases and live shows, her fourth album as Bat for Lashes has a concept. It revolves around a woman whose fiancé dies on his way to their wedding, and her subsequent experiences of life after love. In song-title terms, it's a journey that takes us from the hopeful I Do, to Honeymooning Alone and, later, I Will Love Again. Whether it's a great idea to impose such an involved narrative on an album of torch songs seems doubtful, especially since their appeal is always fortified by elastic meaning. What's less questionable is the quality of the music itself. Barring Sunday Love – an electropop episode that movingly echoes the melody of Khan's best-known track, Daniel – this is a collection of darkly intriguing dirges, a battle for dominance between Khan's intimate, exquisitely beautiful vocal and subtly unnerving sonic dissonance at its heart.
BOB BALDWIN, The Brazilian-American Soundtrack (CD)
Pianist Bob Baldwin's love affair with Brazil began with his love of Antonio Carlos Jobim, Joao Gilberto and Sergio Mendes as a child. His love elevated when he witnessed the marriage of American Funk/Jazz and the Samba/Bossa Nova sound, which was later explored by the likes of Djavan, Ivan Lins, Elaine Elias, George Duke, Maurice White, and Pat Metheny. Baldwin follows up his experimental Brazil Chill (2004) disc with more flavors from Rio, with covers by the aforementioned Djavan, Jobim and Lins. The result is a 20-song plus soundtrack through the eyes of this American, musically celebrating the year of the 2016 Summer Olympics in beautiful Brazil.
BLINK 182, California (CD)

Gene's Classical Corner:
BENEDETTI/SHOSTAKOVITCH/GLAZUNOV, Violin Concerto No. 1 (CD)
Sensational violinist Nicola Benedetti returns with a riveting recording of Shostakovichs monumental Violin Concerto (No. 1). This new recording follows Benedettis chart-topping success with Bruchs Scottish Fantasy (Homecoming, 2014) and Korngolds Violin Concerto (Silver Violin, 2012).

KILLER REISSUES & RE-STOCKS:
HANK BALLARD & THE MIDNIGHTERS, Unwind Yourself: The King Recordings 1964-67 (CD)
"Unwind Yourself" focuses on the period in Hank Ballard's long career that has remained relatively under the radar in the CD era. It features every surviving record he made between early 1964 and late 1967, a period during which soul took over from R&B and his King label-mate James Brown spearheaded the funk revolution. Ballard made every effort to remain up-to-date but struggled to get his records heard by a wide audience. Whatever reasons DJs might have had for ignoring them, it surely was not the quality of the records or Ballard's performances, which are first-rate throughout.
DAN PENN, Close To Me: More Fame Recordings (CD)
As with the well-received previous compilation "The Fame Recordings", the selections on offer here have been carefully sifted from over a hundred items Penn cut at Fame up to the autumn of 1966. The Penn/Oldham oeuvre in particular is now irrevocably associated with the southern soul genre, but in his own influences and aspirations, Penn was reaching for all the formats of the R&B music he heard and cherished. Thus we also encounter uptown New York erudition, smooth Chicago harmony, warm New Orleans pop styling, melodic Motown rhythm, and fatback Memphis grooves. Southern soul classics 'Without A Woman' and 'She Ain't Gonna Do Right' nestle with uptown gems and a handful of previously unknown copyrights such as 'It Hurts' and 'Standing In The Way Of A Good Thing'. He duets with Don Covay on their collaboration 'I Can't Stop (The Feeling Won't Let Me)', and there's a fly on wall peek at the creation of a Penn/Oldham classic in 'Downright Uptight Good Woman'.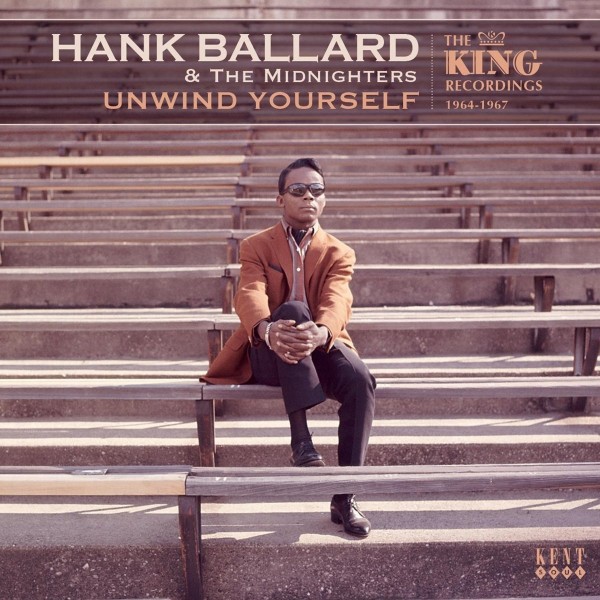 And don't forget these STILL-NEW platters that matter!
THE AVETT BROTHERS, True Sadness (CD)
The appearance of programming, synthesizers, and Mellotron on the Avett Brothers' decidedly pop eighth record might have some purist fans of the band's neo-traditionalism scratching their beards in disbelief. That's a risk the Avetts are taking with this unapologetically polished album, which reframes their music without sapping their identity. With conflicted lyrics about doubt and marital discord, the songs have a wounded soulfulness seemingly born out of intensive therapy. Balancing the Avetts' roots with a bigger sound, producer Rick Rubin prevents the melodic songs from sinking under the weight of their introspection. He sweetens, deepens, and adds heavier rhythmic accents (as in the arena whomp of "Ain't No Man"). Bright harmonies and organ swells counterpoint the melancholy of "True Sadness" ("the way it seems is that no one is fine"). When the group hews closest to its bare-boned front porch aesthetic, it stumbles with a wanly sentimental "I Wish I Was." The Avetts now may have fully grown out of that approach, hoping their audience is willing to grow with them.
SAM BUSH, Storyman (CD)
Our here steps up to bat on on his first album since 2011's stunner, Circles Around Me. Sam's highly anticipated new album is a freewheeling collection that gleefully picks and chooses from jazz, folk, blues, reggae, country swing, and bluegrass to create a jubilant noise only classifiable as the Sam Bush sound. Many of the songs are stories several of them true and the legendary mandolin and fiddle player co-wrote every one of them with friends including Guy Clark, Emmylou Harris, Jon Randall Stewart, Jeff Black, and others. Instead of kicking back and soaking up honors, such as an Americana Music Association Lifetime Achievement Award and his suite of Grammys and International Bluegrass Music Association trophies, Storyman proves once again that the Father of Newgrass and King of Telluride will never stops striving to create something new.
NEIL YOUNG & PROMISE OF THE REAL, Earth (CD/LP)
The blistering, delightfully Neil live album features performances of songs from a range of Young's albums, including last year's The Monsanto Years, 1990's Ragged Glory, and 1970's After the Gold Rush. The audio was captured during Young's 2015 tour with The Promise of the Real, fronted by LukasNelson (vocals/guitar) and Micah Nelson (guitar, vocals) – Willie Nelson's sons. A new take on some of Young's most beloved songs, EARTH features the live recordings, along with added musical overdubs, as well as sounds of the earth, such as city sounds like car horns, sounds of insects, and animal sounds from bears, birds, crickets, bees, horses, cows – creating a very strange, yet beautiful atmosphere.
DJ SHADOW, Mountain Will Fall (CD/LP)
This is a sprawling and ambitious record, cohering in a distinct style, but nonetheless exploring numerous and varied soundscapes on its journey to an eerie conclusion. As always, the beats are the heart of the project: DJ Shadow (a.k.a. Josh Davis) thinks like a drummer, with the rhythms and percussive punctuations dictating the soul of each track. And despite using programs like Ableton Live to concoct his own patterns and samples, the same restless inventiveness that defined Endtroducing….. 20 years earlier is here as well, as he continually twists, cuts, and reshapes the percussion as it progresses, never letting monotony set in.
VARIOUS ARTISTS, Heartworn Highways (CD/LP)
Sometimes, a documentary maker is present at precisely the right moment to capture lightning in a bottle. It happened with essential punk doc The Decline of Western Civilization, it happened with Dylan's Don't Look Back and Chet Baker's Let's Get Lost, and it happened with 1976's Heartworn Highways. The iconic performance documentary saw filmmaker James Szalapski travel to Texas and Tennessee to capture the radical country artists reclaiming the genre via an appreciation for it's heritage in folk and bluegrass and a rejection of the mainstream Nashville machine. Townes Van Zandt, Guy Clark, Steve Young, David Allan Coe, Steve Earle and many others appeared on both screen and soundtrack, where musical highlights include Clark's brilliant "Desperados Waiting For A Train", Young's stirring "Alabama Highways" and Van Zandt's emotional "Waiting Around To Die". The hard living – and hard partying – lifestyles of outlaw country's figureheads are played out on screen as we visit Van Zandt's Austin trailer, see Coe play in Tennessee State Prison, join the gang in Nashville's notorious Wig Wam Tavern and witness a liquor-fuelled Christmas at Clark's house. No wonder the film's original tagline read: "The best music and the best whiskey come from the same part of the country". Outside of a couple festival screenings, the movie remained unreleased for five years after it's completion, finally hitting screens in 1981 and finding a cult audience ever since.
ROYAL SOUTHERN BROTHERHOOD, Royal Gospel (CD)
Chemistry. You either got it or you don't. When the five members of Royal Southern Brotherhood convened in February at Dockside Studios, Louisiana, there was magic in the air. Just seven days later, the acclaimed US soul-blues collective emerged triumphant with The Royal Gospel: the fifth album in their rocket-heeled rise and further proof of a lineup born to play together. The Royal Gospel might move your feet, but it s not afraid to challenge your perceptions. The whole record is geared toward making a joyful noise. This is an album that cements Royal Southern Brotherhood s reputation as a modern band to treasure.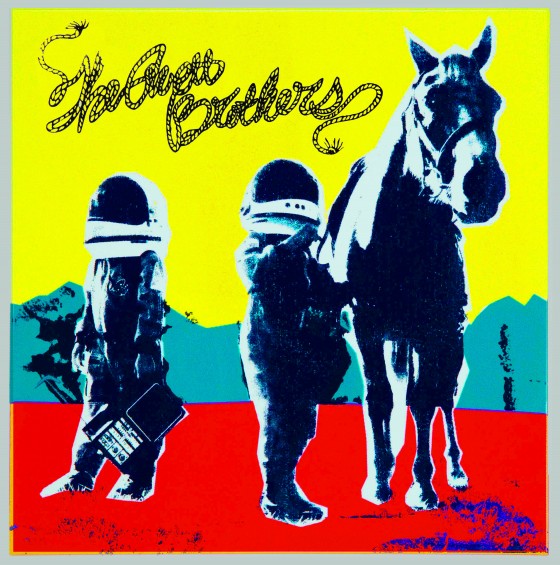 COMING SOON:
Aphex Twin, Cheetah (7/8)
The Toasters, New York Fever (7/8)