Arcade Fire tops the New Release cavalcade this week, along with Cage The Elephant and the Manchester Orchestra, but we've also got some Dawg from the vaults and no fewer than six Aphex Twin reissues on vinyl! Read on…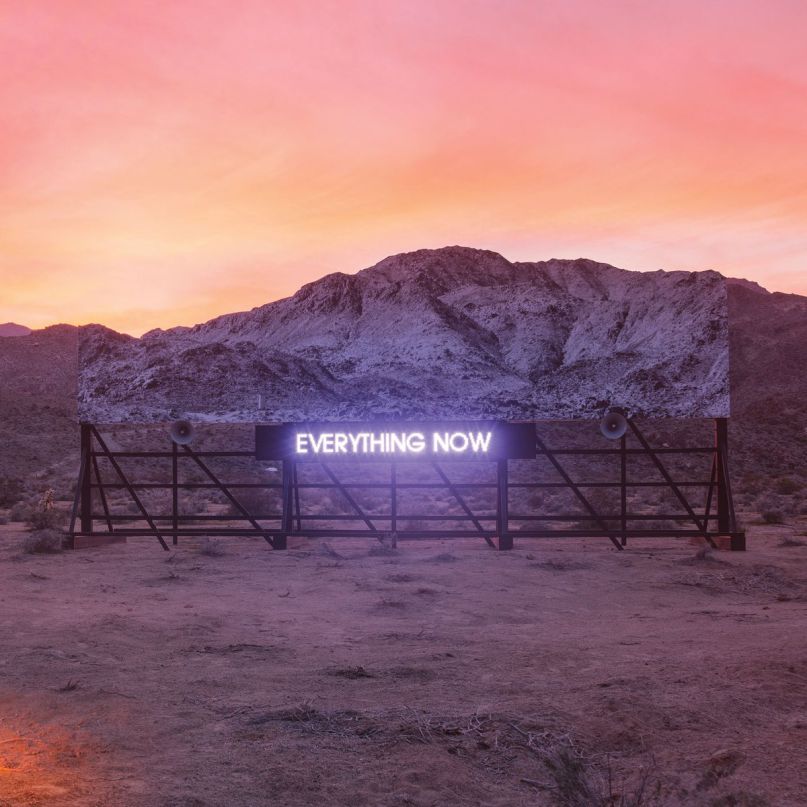 ARCADE FIRE, Everything New (CD/LP)
Arcade Fire's fifth LP Everything Now opens with its title track, twice. The first version, logged under the name "Everything_Now (Continued)," lasts for just under one woozy minute, and it in no way prepares the listener for what's to come. When the dirgelike intro gives way to the full five-minute "Everything Now," the explosion of joyous rhythm, infectious melody, and disco glitz is unexpected—but, boy, is it ever welcome. The album that follows has a lot more in common with the "fun" take on its opening song than the more plaintive, somber one. While both iterations of "Everything Now" feel like a natural progression from the arty world-beat/dance-fever experiments of 2013's Reflektor, placing these two tracks back-to-back at the start of Everything Now almost feels like a gesture of reassurance to longtime fans. "Relax," the band is saying. "This album won't be as difficult as the last one."
CAGE THE ELEPHANT, Unpeeled (CD/LP)
Despite four solid albums of robust rock & roll, Cage the Elephant are best experienced live. These 21 tracks are not, however, indicative of the explosive shows that made their reputation, instead they come from a recent acoustic tour and feature a string quartet. The result is a surprisingly excellent collection, the new context bringing a refreshing sense of vulnerability to a once quite brattish band. The strings are most effective on "Too Late To Say Goodbye", while the intoxicating swagger of "Cry Baby" and "Ain't No Rest For the Wicked" is not dulled. Singer Matt Shultz's impressive emotional range caps off that rare thing: a highly satisfying live album.
MANCHESTER ORCHESTRA, Black Mile To The Surface (CD/LP)
Manchester Orchestra's latest album, 2014's Cope, pulsed with angst and searing grunge and emo rock. Now, frontman Andy Hull, 30 years old and a first-time father, has found his pained inspiration muted by the pram in the hall. After a brief sojourn scoring weirdo indie film Swiss Army Man, the group from Atlanta, Georgia, returned to their original project, determined to fuse this newly acquired cinematic scope to their trademark turbo-emotion. Rather than creating lofty Sigur Rós soundscapes or Trent Reznor-like industrial atmospherics, their fifth LP is full of hearty, outdoorsy Americana. While there are oddball lyrical themes throughout, it orbits a grownup indie rock world: The Moth recalls the glacial expanses of Mew; The Alien shares both Fleet Foxes pattering and the quietly cosmic influence of the Antlers. The Sunshine finds them comfortable in softness, while The Grocery is pure adult contemporary; a cosy tone they strike with reluctant ease.
REX BROWN, Smoke On This (CD/LP)
"Smoke On This" finds Rex Brown stepping out into the limelight as master of his destiny for the first time. And for good measure he's singing, playing lead and rhythm guitar here (don't worry, though, he's also the four string player). It starts as you might expect it to. "Lone Rider" is a chunky southern rocker that finds him "rolling down the highway, moving eighteen wheels" as its first line. Equal parts Black Label Society and Lynyrd Skynryd it is a fine opener and if the rest of the record was in this vein then it'd still be superb. Confessional and deeply personal, the album is mostly split between whiskey soaked rockers like "Train Song" and those with more lofty ambition. "Get Yourself Alright" is clearly influenced by The Beatles – albeit The Beatles if they had long hair rather than mop tops. "Fault Line" is a country fried singer songwriter thing that wouldn't be out of place on a Tom Petty album, and "What Comes Around" is a glorious chugging mid-paced ballad.
DEL MCCOURY & DAVID GRISMAN, Del & Dawg Hardcore Bluegrass (CD)
David Grisman met Del McCoury at the first show Del ever played (on banjo) with Bill Monroe in the spring of 1963 at New York University in Greenwich Village. Three years later, Del & Dawg played their first gig together in Troy, NY at the Rensselaer Polytechnic Institute. They both celebrated the arrival of first-born sons, Monroe Grisman and Ronnie McCoury, within a month of each other. This unique collection of bluegrass classics, made at two Dawg studio jam sessions in the 1990s, celebrates the nearly 50-year bluegrass friendship that these two legendary musicians have shared.
ALICE COOPER, Paranormal (CD/LP)
JACKYL, Jackyl 25 (CD)
JOHN PIZZARELLI, Sinatra & Jobim At 50  (CD)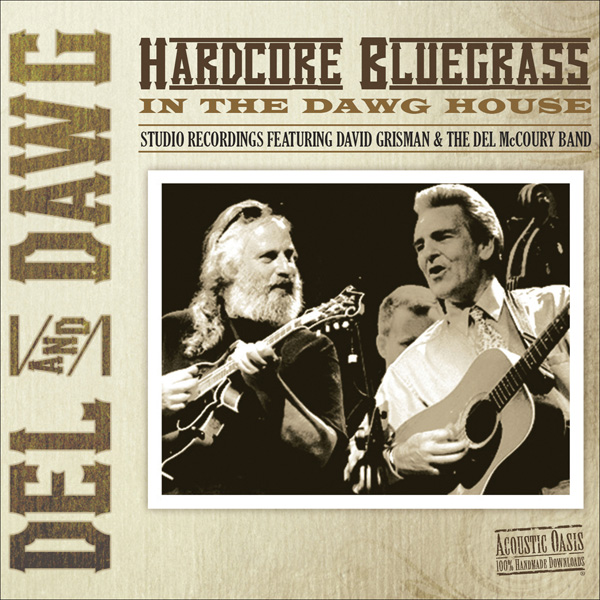 KILLER REISSUES: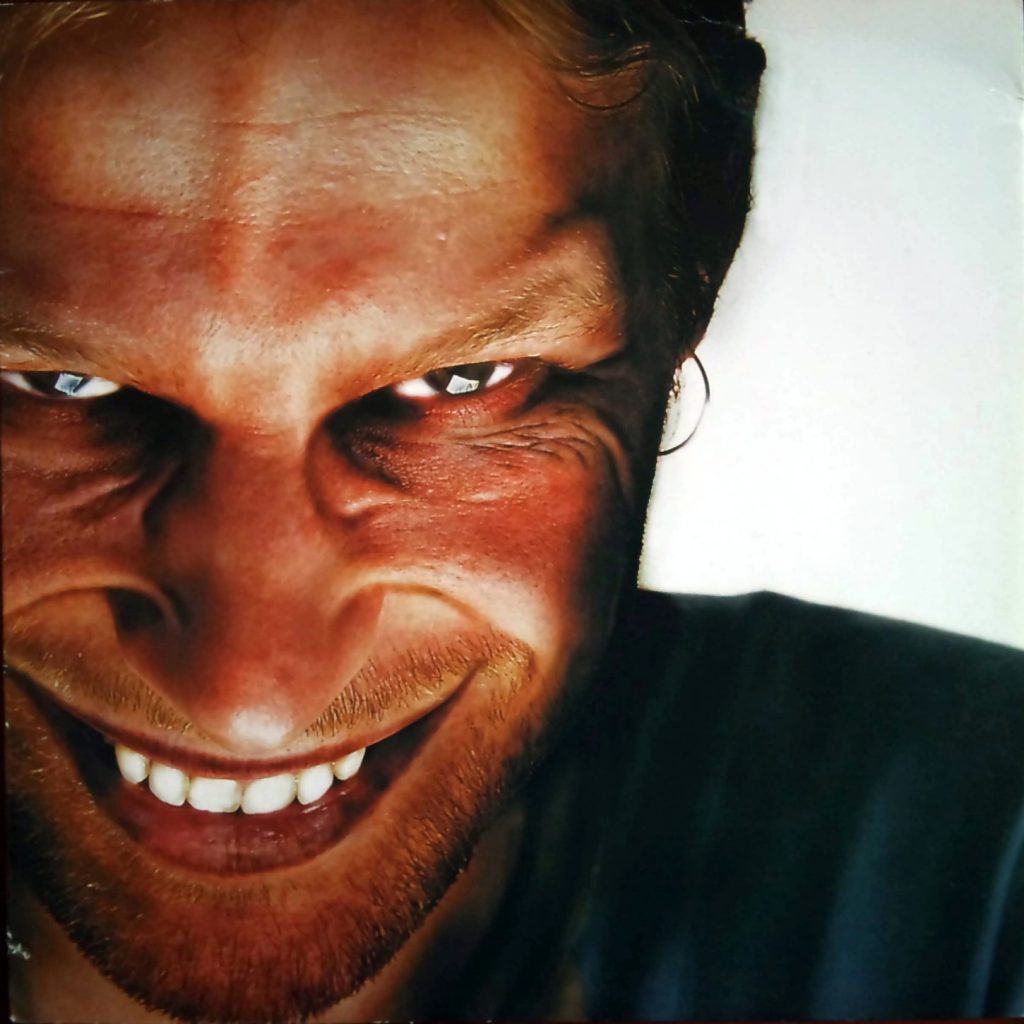 APHEX TWIN:
The grandaddy of British electronica gets the deluxe reissue treatment with six vinyl releases of his biggest and most influential albums.
Come To Daddy (LP)
Drukqs (LP)
I Care Because You Do (LP)
Richard D James Album (LP)
Selected Ambient Works II (LP)
Windowlicker (LP)
DAVID GRISMAN & JIM HURST, David Grisman's Folk Jazz Trio
David Grisman and his bass-playing son, Sam, first met and played with guitarist/vocalist extraordinaire Jim Hurst a decade ago at the "Bluegrass At The Beach" camp in Oregon. In 2011, David attended one of Jim's remarkable solo performances in Sonoma County and was inspired to form this trio to explore some of their common roots in folk, country and jazz.
COMING SOON:
COLDPLAY, Kaleidoscope (8/4)
EAGLES OF DEATH METAL: I Love You All The Time: Live At Olympia In Paris (8/4)
OLD SALT UNION, Old Salt Union (8/4)
And don't forget these STILL-NEW platters that matter!
CHRIS ROBINSON BROTHERHOOD, Barefoot In The Head (CD/LP)
The notion of being Barefoot In The Head perfectly expresses the enduring hippie instincts of Chris Robinson's prolific band. It also conveys the laidback rustic stoner vibe of this latest album, on which keening steel guitar and country harmonies in songs like "Blonde Light Of Morning" and "If You Had A Heart To Break" locates them squarely in the Laurel Canyon lineage. But unlike most of their country-rock forefathers, Robinson's blues-rock background gives the CRB a soulful edge evident here in the funk shuffle "Behold The Seer", where liquid guitar licks and quacking clavinet carry his invocation to "put on your dancing shoes, we got nothing to lose, it's only space and time."
STANTON MOORE, With You In Mind (CD/LP)
With You In Mind: The Songs Of Allen Toussaint, a new release from Galactic-drummer Stanton Moore with David Torkanowsky (keyboards) and James Singleton (bass) features an all-star cast: Cyril Neville, Jolynda Kiki Chapman, Nicholas Payton, Donald Harrison, Trombone Shorty, Maceo Parker, and Wendell Pierce. The musicians on With You in Mind: The Songs of Allen Toussaint are present-generation masters of the unique musical style of the world-historic city of New Orleans. These singers and players felt the mission of the album, and delivered inspired, focused performances. Producers Torkanowsky and Moore sculpted it all into a great album that grows with every subsequent listen.
AVEY TARE, Eucalyptus (CD)
Avey Tare's latest album still resembles Animal Collective, but in a way that feels invigorating rather than tired. Described as "an electroacoustic movement through leaves, rocks and dust", it revives the backwoods freak-folk that the band largely abandoned after 2005's excellent Feels. There are a few too many noodling sound collages across its 15 tracks, but at its peak – on the delicate, maudlin Ms Secret or the chirpingly melodic Jackson 5 – Eucalyptus reminds you of what made Tare and his bandmates such a thrillingly different prospect in the first place.
DAN CROLL, Emerging Adulthood (CD)
Merging elements of jazz, vintage rock 'n' roll and new wave, Dan Croll's newest release, Emerging Adulthood is a modern pop triumph. These ten songs successfully explore countless genres without sounding inconsistent and all while expanding on Croll's signature sound. From the psychedelic opener, "One Of Us" to the twinkling "Sometimes When I'm Lonely" all the way to the massive "SWIM," Emerging Adulthood will take you on a journey and give you a few new summer anthems to blast until fall.
DAMIAN MARLEY, Stony Hill (CD)
While others in the Marley family carry on Bob's name through premium headphones, gourmet coffee and decaffeinated tea, his youngest son continues to push reggae forward. Blockbuster trap production is put to skanking service on Here We Go, but there's still room for classic roots on Looks Are Deceiving. Lyrically, it's what you might expect, with odes to the medicinal properties of marijuana (Medication), lamplit sweet nothings (Grown and Sexy), and a string of socially conscious lamentations. On epic digi-dub track Time Travel, he perhaps lets the paranoia induced by the aforementioned medication get to him, and lists Fifa and Madden video games alongside Isis and global warming in a list of contemporary ills. But his authoritative, melodious voice paints vexation on Roar and disappointment on Slave Mill in equally affecting brushstrokes, creating the kind of universally understood sociology his father specialised in.
NIGHTHAWKS, All You Gotta Do (CD)
This most venerable D.C.-based band of blues warriors once again recasts a wide range of cover fare in their signature road-toughened, small-group sound.  A Randy Newman tune- "Let's Burn Down The Cornfield"- sounds as at-home for a blues harp-fronted four-piece outfit as does a more likely inclusion- the Willie Dixon-penned, Muddy Waters hit "Baby, I Want to Be Loved".  A late 50's Brenda Lee hit, "That's All You Gotta Do" fits in as well as does Sonny Boy Williamson's "Ninety-Nine".  Perhaps the Standells' 60's smash "Dirty Water" is not such a surprising pick by the end of the set.
TYLER THE CREATOR, Flower Boy (CD)
Like a lot of great artists, Tyler, the Creator is hard to figure out, especially regarding how much of a character he's been playing on his records. On Bastard – his 2009 debut, an online release made when he was 18 that is too musically accomplished and lyrically lacerating to dismiss as a mixtape – he set a mischievous, even malevolent, tone with songs about rape and mutilation that dared listeners to wonder how fictional a creation the rapper was. His albums since – Goblin (2011), Wolf (2013) and Cherry Bomb (2015) – have mixed piteous confessions with homicidal obscenities, but always with the arch tone of a detached observer. That Tyler has established himself as a video director (not to mention festival entrepreneur, and photobook and media app creator) has furthered the sense of a renaissance man amusing himself before making the inevitable move to something grownup, like making movies. But Flower Boy – promoted in the weeks since it leaked as Scum F*ck Flower Boy – doesn't seem like the work of someone treating music as a trifle. In fact, it feels like a statement, even a concept, an impression enhanced by reports that Flower Boy marks Tyler's coming out. Ever since Bastard, on tracks such as Blow, Tyler has been juxtaposing murderous abasement with mellifluous beats – Scum Fuck, meet Flower Boy – but it has always seemed like a distancing technique, or perhaps even a sardonic comment on the banality of evil. Here, as he puts his N*E*R*D worship to use on gorgeous pillowy synths and lush chord progressions, there are precious few such moments of corrosive sorcery-cum-savagery. Probably only Who Dat Boy will appeal to those desperate for a French! or Yonkers. Those sumptuous sonics are mostly used to soundtrack barely concealed declarations from Tyler regarding his sexuality and his difference from the rap pack.