A small but fierce list of new stuff awaits us this week in the New Releases category: While we're stocking the new Death Grips, Descendents and Chris Robinson Brotherhood albums, we'll be checking out the Modest Mouse and Joe Lovano reissue goodness! Read on…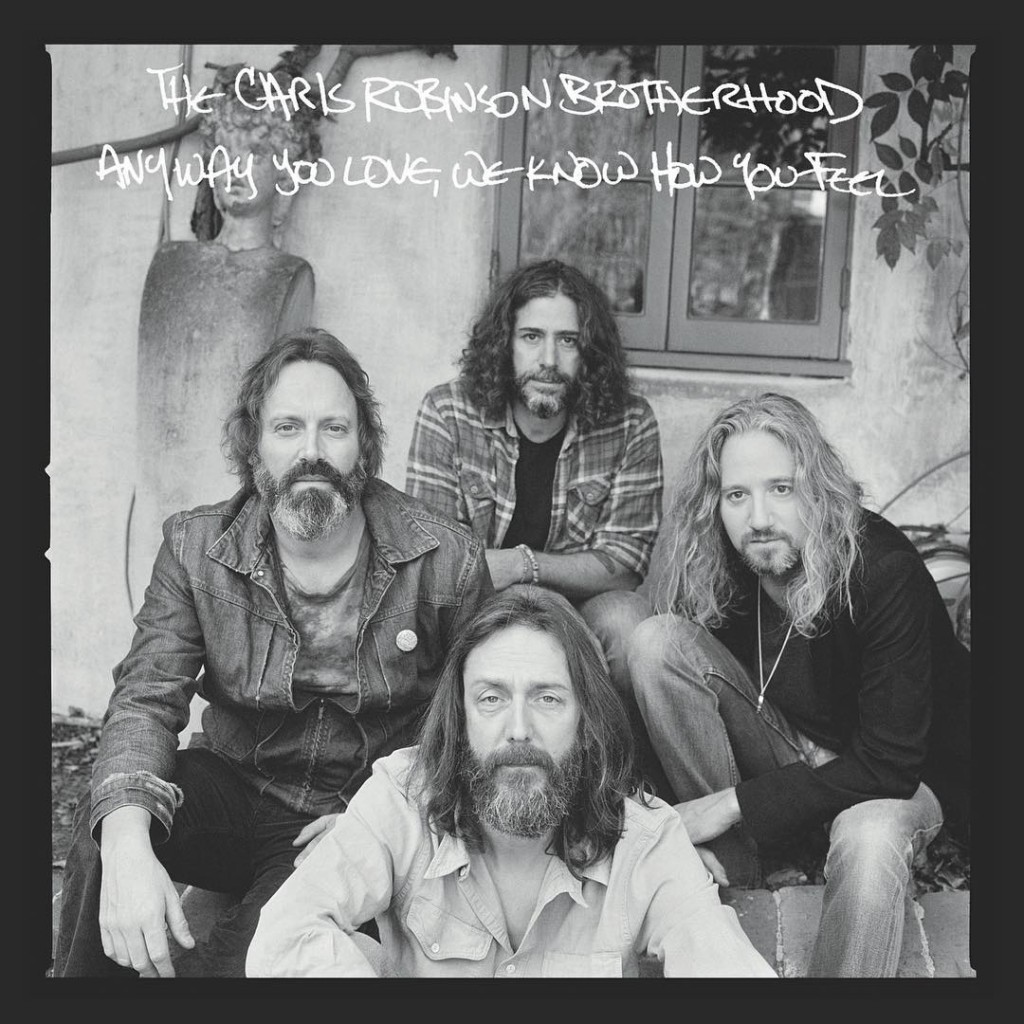 CHRIS ROBINSON BROTHERHOOD, Anyway You Love We Know How You Feel (CD/LP)
Anyway You Love, We Know How You Feel is the Brotherhood's fourth album since 2012, a prolific output that's testament to the industrious schedule of Grateful Dead-length live shows in which new songs are built and honed. Where other bands struggle to come up with an album's worth of material every three or four years, the CRB just love to play. It's guitarist Casal that opens proceedings here, sauntering into "Narcussus Soaking Wet" with a subtle wah-wah line before the band settles into a laidback country-funk groove of glistening electric piano and funky clavinet, through which he threads a hot-wire lead guitar break. The phased backing vocals and Robinson's lyric about "natural magic, mystic ways" suggest he's still committed to his ideal of "cosmic American music"; though as the album proceeds, the relaxed funk and boogie grooves hint at a subtle shift from the Grateful Dead-influenced psych-rock of earlier albums to something more like the country-funk of Little Feat.
DESCENDENTS, Hypercaffium Spazzinate (CD/LP)
Thirty-four years on from their debut album, Milo Goes to College, California punk stalwarts Descendents still seem resistant to the idea of growing up – for good or ill. An ability to switch seamlessly from bruising hardcore to sunbursts of pop melody always marked Descendents out from the SoCal crowd, and that's still the case here, with the snarling Limiter rubbing up against the doo-wop harmonies of Smile. At a time when some punk bands have struggled to summon old glories, staying the same feels like a victory.
DEATH GRIPS, Bottomless Pit (CD/LP)
On their new album Bottomless Pit, Death Grips stitches together one of their most cohesive grotesques ever, renewing their focus on songcraft, rather than chicanery. They draw heavily on abrasive styles, but the group are arguably at their most lethal when they're hijacking popular tastes, as they did on 2012's The Money Store, and as they do here. With their stacked guitar riffs, dissonant samples, and glitchy percussion, the band invokes an alternate history where hip-hop and metal fusion didn't dead-end into visions of Fred Durst's punchable mug.
Killer re-issues:
JOE LOVANO, Classic: Live At Newport (CD)
It's safe to say that many years from now, when the critics and historians have the benefit of distance to help focus their thoughts, many if not most will continue to hail much of saxophonist Joe Lovano's presently-admired body of work on the Blue Note imprint. But what will stand tallest in said discography? Some may continue to laud the bold, rhythmically charged work of his Us Five quintet; others may celebrate his fascinating Trio Fascination outings; and a different faction may extol the virtues of his commanding quartet dates recorded at the hallowed Village Vanguard. There's no shortage of good options in a portfolio that contains more than two dozen offerings and spans more than a quarter century. Bestowing an album with the "classic" designation upon its release may seem a bit presumptuous, but this appears to be one of those if-the-shoe-fits cases that says otherwise. A classic, by its own definition, is something "of the first or highest quality, class, or rank," and this surely fits the bill.
MODEST MOUSE, Night On The Sun (CD)
Originally issued as an obscure Japanese EP, Up Records released this 12″ featuring outtakes from the Moon and Antarctica sessions a few months back. There are four tracks here, three of which are previously unreleased. They share the ability with the Velvet Underground to captivate with just two chords for 7+ minutes, as Isaac Brock's precisely delayed guitarwork bring to mind both Lou Reed and Tom Verlaine. His style has little to do with technical chops, though; the appeal rests on his ability to effortlessly probe and search around the skeletal melody.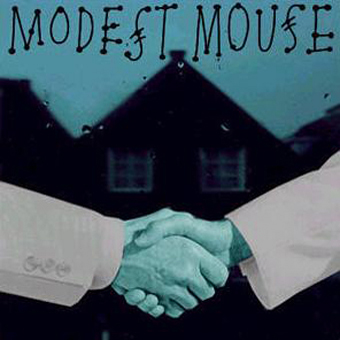 And don't forget these STILL-NEW platters that matter:
CHARLIE HUNTER, Everybody Has A Plan Until They Get Punched In The Mouth (CD)
Since 1993, Charlie Hunters mindboggling guitar technique has garnered him fans around the world, critical acclaim and recordings with some of the most prestigious names in jazz and pop. Now with his 17th album, the title of which refers to a quote once uttered by heavyweight boxing champion Iron Mike Tyson, Charlie Hunter returns to his quartet to perform 10 all-new Blues, Rock, Jazz and Latin-flavored songs alongside bandmates Kirk Knuffke (cornet), Bobby Previte (drums), and Curtis Fowlkes (trombone). Recorded 100% live in a studio in Hudson, New York, on songs including No Money, No Honey and Latin For Travelers, Charlie performs his simultaneous bass, rhythm and solo magic on his custom 7-string electric guitar, proving once again that Charlie Hunter is a leader of modern jazz guitar improvisation.

STEPHEN MARLEY, Revelation Part II: The Fruit Of Life (CD/LP)
On "Revelation Pt. I," Mr. Marley stayed close to the roots reggae sound Bob Marley perfected in the 1970s with the Wailers, though his album added a few guest rappers. "Revelation Pt. II" is far less purist; it strives for both innovation and radio-friendly crossover. Mr. Marley's productions seek fusions with hip-hop, dancehall and R&B; the songs feature nearly two dozen guests (among them Damian and Ky-Mani Marley). It's an overstuffed album — 24 tracks, including a few remixes — and not uniformly successful. At times, Mr. Marley is too self-effacing, just singing choruses while his guests rap. But it opens a lot of doors.
FAUN FABLES, Born Of The Sun (CD/LP)
Over previous albums, the passions of Faun Fables seemed to be laid firmly on the stones of the Old World. Dawn songs seemed to well forth from a more elementary fundament: one that lived in knowing intuition with nature, gathered in blood-based tribes, worked in the light of day and played by the fire at night. Born Of The Sun continues in this exalted tradition but also reflects the new rhythms of life, and as such, the necessarily scorched earth of raising children, each day becoming a new and irreversible step forward. Living what was once only dreamed and sung about makes for an earthier and more expansive record, informed by the slow and sudden progress of time that occurs when we are with the very young.

COMING SOON:
DINOSAUR JR., Give A Glimpse Of What Yer Not (8/5)
GOV'T MULE, The Tel-Star Sessions (8/5)
Legendary rock torchbearers Gov't Mule will release a new archival album entitled The Tel-Star Sessions on August 5, 2016 via Evil Teen Records. The LP consists of the band's very first, and never-before-released, demos made in June 1994 at Tel-Star Studios in Bradenton, Florida. These newly mixed and mastered recordings feature the original line-up – Warren Haynes, Allen Woody and Matt Abts – and capture the rawness and excitement of the earliest days of Gov't Mule. Consequence of Sound has premiered the first track from the album, the band's version of ZZ Top's "Just Got Paid."