Yes we do have Radiohead's OKNOTOK, along with a new album by our friend  Randall Bramblett, some weirdness from the Melvins, and some killer reissues! Read on…
RANDALL BRAMBLETT, Juke Joint At The Edge Of The World (CD/LP)
Over four decades and tens of thousands of road miles after singer/songwriter/multi-instrumentalist Randall Bramblett released his first solo album, disc number 11 shows no sign of the wear and tear that being a professional musician for nearly your entire working life can take on even the sturdiest human. Sure, there was a 12 year solo layoff between 1976 and '98; but that time was filled as a member of both Sea Level and Steve Winwood's backing ensemble, the latter gig lasting 16 years. And since signing with New West back in 2001, Bramblett has been churning out terrific, tuneful, often gritty and always idiosyncratic if under-the-radar work with regularity. Bramblett shows no sign of slowing down as he and his band, comprised primarily of long-time sidemen like drummer/co-producer Gerry Hanson, bassist Michael C. Steele and guitarist Davis Causey, run through ten more reasons why the once sideman/now frontman is a classy, roots rocking journeyman on the verge of breaking out. Musically, the album's combination of Steely Dan twisted jazz (especially on the smooth groove of "Pot Hole on Main Street"), Traffic-styled psychedelics and Beck influenced lyrical weirdness (Bramblett covers Beck's bizarre "Devil's Haircut" as his first recorded non-original) remains compelling and inventive. Unlike 2015's Devil Music that featured recognizeable sidemen like Mark Knopfler, Derek Trucks and old Sea Level buddy Chuck Leavell, he sticks with his veteran touring band. That provides a looser feel on tracks like the wiry, horn enhanced jazz/funk of "Garbage Man" and "Fine" with its harder edged rock, washes of organ and Bramblett's synthesized sax. Like its haunting yet amusing title, Juke Joint at the End of the World is both familiar and oblique, simmering in Bramblett's established style while bringing energy and imaginative passion to the table that, this far into his extensive career, is refreshing and even revelatory.
RADIOHEAD, OK Computer OKNOTOK 1997-2017 (2xCD/3xLP)
Great records can conjure the illusion of being tailored specifically to whatever era the listener is in. Declaring "Karma police, arrest this man!" alongside couplets like "Ambition makes you look pretty ugly/Kicking, squealing Gucci little piggy," as transcendent melodies vie with outbursts of anxiety and depression, OK Computer sounds pretty relevant right about now. Over the past 20 years, it always has. The news of this reissue – remastered to  great improvement over its prior masterful version – is a trio of unreleased songs long-awaited by Radiohead heads. All were recorded around the time of OK Computer; all are unimpeachably first-rate; and yet, all were sensibly left off the original. Nevertheless, they complete the picture of one of rock's greatest bands cresting their first creative peak. "I Promise" is a simple pledge of devotion, set to steel-string acoustic guitar with a frosting of Mellotron and some tremendous falsetto swoops by Thom Yorke; drummer Ed O'Brien once likened it to a Roy Orbison song, which is about right. It probably would've been too straightforward for the LP, and might have competed with the gleaming "No Surprises" as the set's crown jewel, minus the emotional bitters. "Man of War" made a fragmented appearance as a work-in-progress, with slightly different lyrics, in the band documentary Meeting People Is Easy, and has been a mule-kick live number since 1995, when it was known as "Big Boots," Yorke slurring the "drunken confessions" section and erupting with howls to match the crushing guitars (see the Italian TV broadcast clip bouncing around YouTube). With a trace theme that seems to be about fame's poison, it would've made for a weird narrative fit on OKC. But with its sparkling tick-tock rhythm (Dark Side of the Moon, especially "Time," looms large), Jonny Greenwood's swaggering rock-dude guitar squeals, and one of Yorke's greatest bits of lyrical surrealism ("When you come home, I'll bake you a cake, made of all their eyes"), it's an after-the-fact classic.
MELVINS, Walk With Love & Death (2xCD/2xLP)
Most bands grow more sedate with age; Melvins just seem to get sludgier. Twenty-five albums in, the band have long since perfected a sound that's as dense as a neutron star. Death, the first disc of new double-album A Walk With Love and Death, continues the trend, with molasses-thick riffs played at a catatonic pace, punctuated by the slightest hint of a skewed melody on the likes of the magnificently titled lead single Christ Hammer. The intriguing outlier here, though, is the second disc, Love. The accompaniment to an avant garde short film, it comprises a series of sound collages, guitar spasms and bursts of howled spoken word that, taken together, resemble someone performing an exorcism in an underpass. While the band have dabbled in such outre experimentation before, most notably on Pigs of the Roman Empire, their 2004 collaboration with noise veteran Lustmord, this is perhaps their most fully realized version yet. It's utterly uncompromising and very much for a select audience, but it is hard not to admire the band's continued willingness to bash at the boundaries of extreme music.
TORO Y MOI, Boo Boo (CD/LP)
Boo Boo is an album about isolation, but even when he's singing about heartbroken, Chaz Bundick doesn't sound heartbroken. There's always this sense that, as down as he might feel, he's still living better than when he was before. "My baby got fed up with my ego," he sighs, but then offers this: "Wasn't even thinking we were going worldwide / Figured it was better than the Southern life." There aren't many singers who sound much like Bundick. His voice never rises much above a murmur, and he always gives off the sense that he's trapped in his own head, singing more to himself than to the rest of the world. But he also sounds smooth. When his calm, controlled tenor lifts up into falsetto, it's effortless, almost slick. Listening to him, you don't get the sense that you're hearing a man in pain. Instead, he sounds like a cool, confident virtuoso who's pulling from a vast musical knowledge, grabbing whatever works and turning it into something sticky and fluid.
STEVE VAI, Modern Primitive (CD)
RHONDA VINCENT & DARYLE SINGLETARY, American Grandstand (CD)
VIOLENT FEMMES, 2 Mics & The Truth (CD/LP)
MIGHTY JOE YOUNG, Live From The North Side Of Chicago (CD)
BROKEN SOCIAL SCENE, Hug Of Thunder (CD/LP)
HAIM, Something To Tell You (CD/LP)
SNOOP DOGG, Neva Left (CD)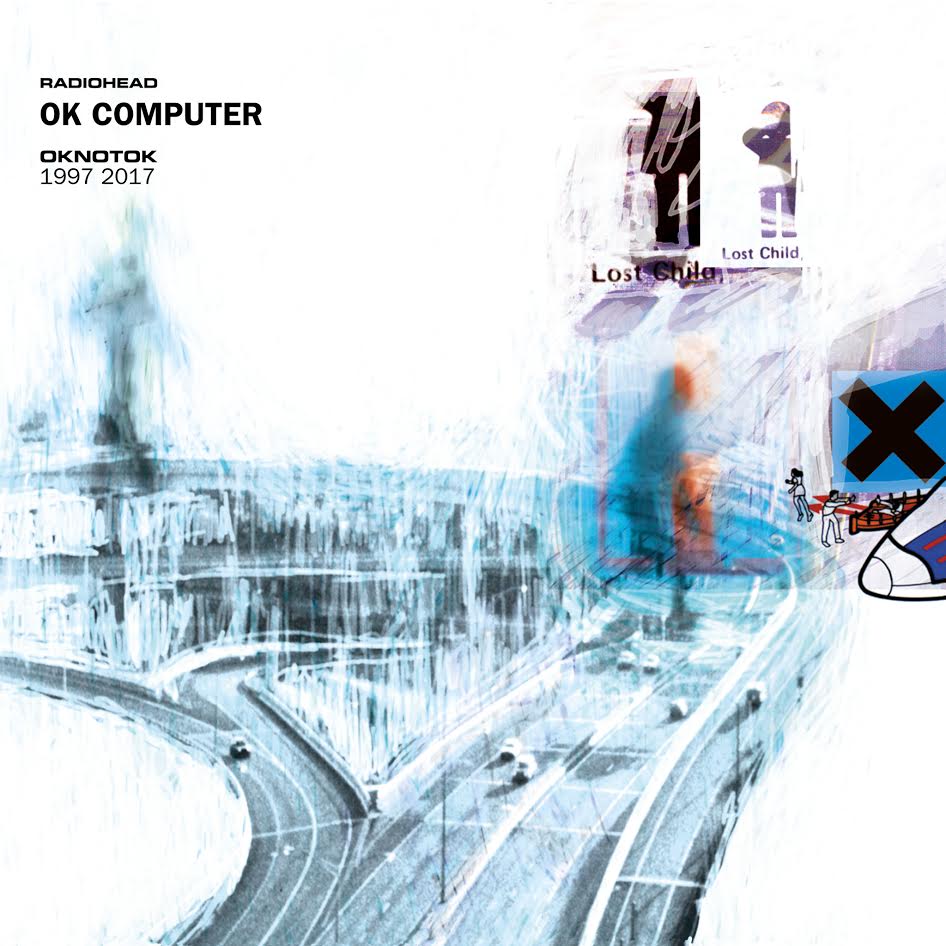 KILLER REISSUES: 
LINK WRAY, Link Wray (LP)
Recorded in a shaky makeshift chicken shack in rural Maryland, Link Wray's eponymous 1971 solo album is a compelling and forward-looking piece of honest, handmade Americana. This album is vastly different from his previous work, foregoing instrumentals entirely. Instead, Wray, left with only one lung following a bout with tuberculosis in 1956, gives us his raw voice, full of spit and vinegar, as he blends elements of country, rock 'n' roll, roots, folk and gospel marked with fuzzy guitar and booming percussion. He kicks off with a track, "La De Da", that may be the greatest song the Stones never wrote. Elsewhere, the single "Fallin' Rain" channels Dylan at his most political, with lyrics about "stabbings and shootings and young men dying all around." Link Wray proved to be the only album that the guitarist issued in his own name to hit the American charts during his nearly 50-year recording career. Although it didn't receive much critical acclaim at the time of its release, Link Wray has seen a resurgence in recent years and developed a cult following, with artists from Nick Cave to The Neville Brothers recording versions of its tracks.
STAN GETZ, Classic Albums Collection 1955-63 (4xCD)
This collection, containing over five hours of music – including the entirety of his early 1960s bossa nova recordings – serves as both the perfect introduction to one of the greatest saxophonists in musical history, and a welcome reminder of the great man's talent for those already versed in Stan Getz's best work.
OLIVER NELSON, Complete Prestige Collection (4xCD)
This collection brings together eight complete, remastered albums from Nelson's golden era. From his debut to his final recordings for the Prestige label, featuring in completion over five hours of music across four CDs, this set forms both the perfect introduction to Oliver Nelson's music and a welcome reminder of this master musician's finest work.
ILLINOIS JACQUET, Collection 1942-56 (2xCD)
Illinois Jacquet was a tenor saxophonist of the Texas school who bridged the gap between swing, R&B and post-war jazz with a powerful and emotional style which was equally at home in the full orchestras of the likes of Lionel Hampton and Count Basie as it was in the quintets and sextets that he led during his recording heyday of the late '40s and early '50s. He came to the fore in 1942, when, aged just 20, he recorded an inspired solo in Lionel Hampton's Flying Home, which became a landmark of the genre, endlessly copied by other players over the years. He was one of the core musicians in Norman Granz's Jazz At The Philharmonic concerts, underlining the respect he enjoyed with his peers and his ability to improvise, which is amply evident from the selections in this anthology. This excellent-value 44-track collection does not set out to be in any way definitive – it simply comprises selections from studio sessions, and one or two 'live' performances, design to include some of the recordings which have been highlighted by commentators over the years as representing among the best examples of his unique style and skill. It inevitably includes performances alongside some of the jazz luminaries who were his peers – too numerous to list here – featuring him as both sideman and leader, and it is an entertaining introduction to an innovative sax stylist.
k.d. lang, Ingenue (25th Anniversary edition), (2xCD/2xLP)
Nonesuch Records has released k.d. lang's Ingénue: 25th Anniversary Edition to celebrate the double platinum-selling, Grammy Award–winning album's silver anniversary. This new two-disc set includes remastered versions of the album's original ten tracks, including its huge hit "Constant Craving," along with eight previously unreleased performances from lang's 1993 MTV Unplugged episode, recorded in New York City's famed Ed Sullivan Theater. You can watch her MTV Unplugged performance of "Constant Craving" below. Additionally, lang marks the anniversary with the Ingénue Redux Tour, which visits Australia and lang's home country of Canada this summer; details may be found below. Ingénue: 25th Anniversary Edition is available to pre-order at iTunes and at the Nonesuch Store, where CD and vinyl pre-orders include an exclusive limited-edition print, signed by lang.
COMING SOON:
WAXAHATCHEE, Out In The Storm (7/14)
NEIL YOUNG, Hitchhiker (7/14)
And don't forget these STILL-NEW platters that matter!
LEE BAINS III & THE GLORY FIRES, Youth Detention (CD/LP)
Lee Bains III + The Glory Fires deliver a verbose musical assault flush with punk insurgence and righteous indignation. With the exception of only a small handful of songs (out of 17 overall), Youth Identification surges like a veritable call to arms; a driving, deliberative battle cry that rails against the decay of cultural institutions, racial disparity, the marginalization of minorities and the upheaval of tradition, tolerance and common core beliefs. "Don't you tell me, 'It's only rock 'n' roll,' when I've seen it wrestle truths for noise," Bains insists on the album's passionate coda, "Save My Life!." A summation of all the reasons why music is so effective in championing change, the song provides that mandatory exclamation mark to a message that couldn't be clearer, more compelling or explicitly more concise.
CODY CHESNUTT, My Love Divine Degree (CD/LP)
After taking four years off to live, be a father to his family, and receive more divine inspiration, he's back with his deepest resolution yet. My Love Divine Degree is an offering straight from ChesnuTT's eccentric soul. Or, as he puts it, "this body of work is medicine for me." This time it's driven by an even stronger sense of responsibility — to his family, to the black diaspora, to the peaceful proliferation of all humanity. Recorded and mixed over the span of 18 months, the 13-song set mixes ChesnuTT's classic palette of beat-soul with the synth-funk of Chicago co-producer Anthony "Twilite Tone" Kahn.  Chesnutt's old soul is still front and center. His guitar is clean and his heart is a river. He tends to split the difference between poetry and prophecy. Either way, love is always the muse. Somehow he does all this without ever becoming a cliché. Which has to be hard, right, being a modern soul man in an immodest world, where social media is a constant playground for the sociopaths? Though at odds with the times, My Love Divine Degree could be a remedy for our collective ails. When ChesnuTT pleads to "let us feel the love right now," near the close of the album's finale, "Have You Heard From the Lord Today," it feels better than prayer. The medicine man is passing out fresh prescriptions again. Come and get some.
BEACH HOUSE, B-Sides & Rarities (CD/LP)
Perhaps because the Baltimore duo Beach House works with such spare and distinctive ingredients, its new, career-spanning odds-and-ends collection hangs together as a cohesive set of songs, even as Beach House throws chronology to the wind and bounces around the margins and dark corners of its catalog. "Chariot" and the seething "Baseball Diamond" are both strong, previously unreleased outtakes from the busy stretch of 2015 that produced Depression Cherry and Thank Your Lucky Stars, while an atmospherically hissy recording of "Rain In Numbers" drifts all the way back to 2005 without breaking stride. Elsewhere, "Norway" and "White Moon" remix old iTunes Session recordings from back in 2010, "Play The Game" resurfaces a low-key Queen cover the band recorded for charity, and the Teen Dream outtake "The Arrangement" feels jauntily grabby enough to serve as a single in its own right. Given its title, B-Sides And Rarities is upfront about being an exercise for enthusiasts, completists and other loving obsessives. But more casual fans shouldn't shrug it off, either. Beach House has mounted a marvelous career on its ability to set a gloomy electro-pop mood without losing touch with its brighter side — and that gift stays on full display throughout this shaggily appealing assortment of orphaned gems.
NICK CAVE & WARREN ELLIS, War Machine (Original Soundtrack) (CD)
After scoring films like The Assassination of Jesse James By The Coward Robert Ford (2007), The Road (2009) and last year's Hell or High Water,  Nick Cave & Warren Ellis have built a reputation on providing powerful, non-evasive music for films of any genre. It's the near exclusive use of electronic instrumentation throughout their War Machine score that sets it apart. And the pair build a moody, atmospheric soundscape under War Machine's pitch-black satire by trading in their guitars and strings for loops and synthesizers. Cave & Ellis kick off their synthetic excursion with album opener 'Ah America', an attention grabbing experiment in minimalism that's built around a simple, pseudo-percussive loop playing over a gentle wave of synth. 'Ah America' is piece of music at once familiar and completely foreign to Cave & Ellis' repertoire. And it deftly sets the tone for the compositions that follow.
DR. JOHN, Who Was Mac Rebennack? (CD)
Long before he began stirring up a smoldering pot of sonic gumbo with his spooky, swamp-psychedelic brand of New Orleans R&B, Dr. John the Night Tripper was Crescent City studio pro Mac Rebennack. That's the answer to the question posed by the collection WHO WAS MAC REBENNACK?, a 22-track anthology documenting the work Rebennack did as producer, pianist, guitarist, and songwriter, both under his own name and alongside the likes of Frankie Ford and Huey "Piano" Smith.
GAUDI, Magnetic (CD/LP)
The new album by London based music producer/musician Gaudi features a choice selection of sounds from the catalogue of internationally respected experimental label RareNoiseRecords, as well as direct contributions by several top caliber musicians from the worlds of rock, jazz and electronica. The making of Magnetic truly was a creational challenge, even for a man who has been working to dissolve musical boundaries for over 35 years. The initial idea of the project was to compose an album of entirely new music using sounds from the RareNoise catalog as his 'orchestra of musicians'; over the course of it's development it grew into a full spectrum artistic interaction with a further array of international music giants, some of which Gaudi has worked in past with. Best loved and noted to date for his genre blending and high quality dub-centric productions, in Magnetic, Gaudi has shown us another aspect of his musical self, other ranges in his musical landscape and he has done it with an all-star cast of supporting musicians.
SONNY LANDRETH, Recorded Live In Lafayette (CD/LP)
Sonny Landreth's unique spin on guitar playing has made him legendary. He combines the slide with fretted notes; this finger picking technique helps him create a complex, multi-layered sound onstage. Along the way Landreth has continued to develop his vision and his musical voice, growing increasingly original and diverse, expanding from blues, zydeco, folk, country and jazz into increasingly category- blurring musical excursions. The album Recorded Live in Lafayette is a perfect showcase of Landreth's talents and skills; disc one contains a full acoustic set and disc two his full electric set.
JOHN ZORN, Midsummer Moons (CD)
For millennia the moon has been a subject of deep fascination— a symbol of love, lust, madness and dreams. More than a passive observer, it is a powerful force whose brilliant luminosity exerts an intoxicating effect upon the winds, the tides, our emotions and more. This dark and moody CD of music inspired by Shakespearian Lunar imagery features ten lyrical compositions evoking the magic of Sister Moon. Stunningly performed by two of the most fabulous new guitarists working today—Julian Lage and Gyan Riley, this is a beautiful and heartfelt program of music for late night contemplation on a romantic midsummer evening.