We are PUMPED about Jerry Douglas' first-ever studio release with his namesake band, but we're also grooving to a long-awaited Interpol, a Shelby Lynne/Allison Moorer collaboration and UNKLE, to boot! Read on…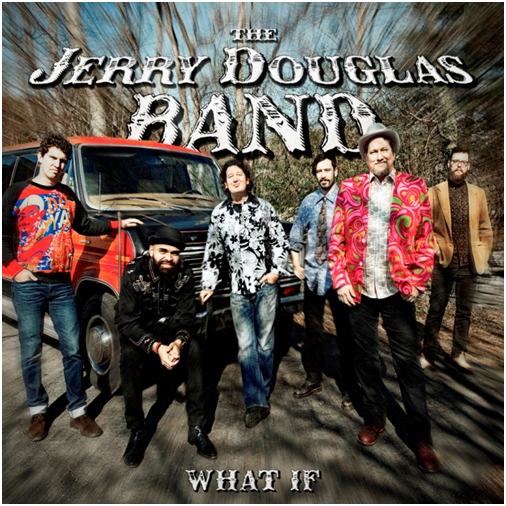 JERRY DOUGLAS BAND, What If (CD/LP 9/15)
Jerry Douglas, the 14x GRAMMY award winner who has played on over 2,000 separate recordings (Alison Krauss, Mumford & Sons, James Taylor, etc.), presents a new album with a unique sound and a brand-new outfit of musicians, hand-picked by Douglas himself. On What If, Douglas decisively merges jazz inclinations with the bluegrass, country, blues, swing, rock, and soul he's spent his life absorbing and performing, forging a sound that flies beyond the boundaries of anything he – or anyone else – has done before. From the up-tempo combination of what Douglas calls 'bebop jazz and caveman jazz' on 'Cavebop' to the symphonically sweeping title track, What If delves into areas unexplored by any other musician, much less by Dobro! The album also includes a funky, soulful take on Tom Waits' '2:19' and a blistering bluegrass-meets-jam-band reinvention of the classic 'Hey Joe.'
RAY WYLIE HUBBARD, Tell The Devil I'm Gettin' There As Fast As I Can (CD)
Ray Wylie Hubbard is an iconoclast of the highest order. Early on, Jerry Jeff Walker recorded his song "Up Against the Wall, Redneck Mother", which was enough to give him lifetime membership in the outlaw country club. Not much later, he was associated with "progressive country", particularly for his early years with his band the Cowboy Twinkies, who were mixing hard rock and outlaw country elements long before anyone had even thought of mentioning those two genres in the same sentence much less playing them on the same stage. When the recording industry proved unready for them, Hubbard moved on to a sporadic but fertile recording career, mostly ignored by mainstream country radio, changing labels with fair abandon and creating over time a singular collection of work deeply rooted in a fluid interplay of assorted American musical traditions. A Ray Wylie Hubbard album just might be a genre unto itself. His latest Tell the Devil I'm Gettin' There as Fast as I Can solidifies his status as one of our best living songwriters, capable of twisting old tropes into new revelations. Hubbard takes on the mythologies of music making throughout the album, often serving to intensify those myths rather than clarify them, just as it should be. " It's a masterpiece of a dark night of the soul reflection, Cohenesque in its wry balance of the sacred and profane. In all, Tell the Devil I'm Gettin' There as Fast as I Can finds Hubbard doing what he does best. There's nothing surprising here in terms of him doing anything unexpected; rather, he is content to play the genre he has mastered, which is Whatever the Hell he damn well pleases. And the true sign of its effectiveness is that Hubbard continues to surprise, even when he's delivering what's expected.
SHELBY LYNNE/ALLISON MOORER, Not Dark Yet (CD/LP)
Shelby Lynne and Allison Moorer are Alabama sisters who survived stints in mainstream country and then built admirable careers on its outskirts. This long-gestating duet LP shows a shared sensibility and two perfectly matched voices. Their reading of Nirvana's "Lithium" connects Kurt Cobain's "Sunday Morning" to Johnny Cash's, and to their own history. But the title track is the crown jewel, showing the river-deep musicality of a latter-day Dylan croaker when it's parsed by immaculate, blood-kin harmony.
INTERPOL, Our Love To Admire (CD/LP)
Interpol seemed to burst from the forehead of David Bowie circa 2001, a New Wave nightmare come true: glittery goth guitars, an animal-nitrate rhythm section, Paul Banks' brilliantly idiotic poetry and the funniest gay-bullfighter fashion crimes since Bryan Ferry discovered capri pants. These days, the night-crawling New York boys are sounding a lot like R.E.M., and Our Love to Admire is their version of R.E.M.'s Fables of the Reconstruction; after an epochal debut and an aggressively electric follow-up, here's the solid, understated third album that digs in without trying to break new ground.
JOE MULLINS & THE RADIO RAMBLERS, The Story We Tell (CD)
The group's sixth recording for Rebel Records, The Story We Tell, brings together a vibrant collection of songs new and old, celebrating the band's respect for the past while always maintaining a fresh approach. Featuring Joe Mullins on banjo, alongside bluegrass veterans Mike Terry (mandolin), Jason Barie (fiddle), Randy Barnes (bass) and Duane Sparks (guitar), The Story We Tell builds on the band's previous success, but JMRR are not content to rest on their laurels. The Story We Tell features the band's most inventive and innovative arrangements to date, both vocally and instrumentally. Filled with new songs from some of today's top songwriters, including Larry Cordle, Jerry Salley, Ronnie Bowman, Steve Bonafel, and Raleigh Satterwhite, alongside forgotten gems the band dusted off from such varied sources as The Delmore Brothers, Merle Haggard, and The Browns, the balance achieved on The Story We Tell flows through the speakers like tuning in to your favorite radio broadcast.
UNKLE, Road Part 1 (CD/LP)
When James Lavelle ran hip 1990s label Mo' Wax, his genre-busting UNKLE project called on stars from Thom Yorke to Ian Brown, before Lavelle's career nosedived in a blizzard of cocaine. Today, the guest list – ranging from soul singer Eska to Tricky-like rapper Elliott Power – isn't so starry, but it is effective, and Mark Lanegan delivers the strings-soaked symphonic goth of Looking for the Rain with typical aplomb. Elsewhere, Lavelle's bankruptcy has brought reflection. UNKLE's cinematic first album in seven years opens with actor Brian Cox asking, "Have you thought about the mistakes you've made?" Eska and the Duke Spirit's Liela Moss purr the title track and Sunrise Always Comes Around into, respectively, a Chemical Brothers-type psychedelic haze and trancey bliss, but the gentler Stole Enough, Sick Lullaby and sublime Farewell, with their ghostly piano notes and dreamlike moods of contemplation – suggest that Lavelle's road is heading the right way.
STEVEN WILSON, To The Bone (CD/LP)
TRAVIS GREENE, Crossover: Live From Music City (CD)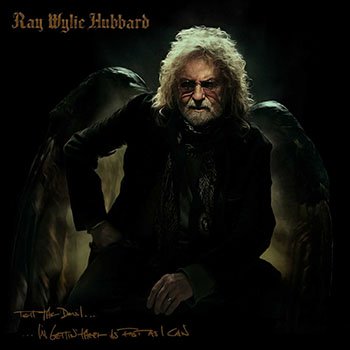 COMING SOON:
LILLY HIATT, Trinity Lane (8/25)
IRON & WINE, Beast Epic (8/25)
QUEENS OF THE STONE AGE, Villains (8/25)
FILTHY FRIENDS (featuring Peter Buck, Corin Tucker, Kurt Bloch, Scott McCaughey & Bill Rieflin) (8/25)
And don't forget these STILL-NEW platters that matter!
DAVID RAWLINGS, Poor David's Almanack (CD/LP 8/25)
David Rawlings has made a career out of a sort of unassuming generosity. Though he's led his own band, the Dave Rawlings Machine, he's spent much of his adult life supporting the work of bigger names like Old Crow Medicine Show, Bright Eyes and Ryan Adams, who covered Rawlings' song "To Be Young (Is To Be Sad, Is To Be High)." And, of course, Rawlings has played, sung and written alongside Gillian Welch — they've recorded eight albums together, including modern classics that bear her name, like Revival and Time (The Revelator). Poor David's Almanack is their third collaboration to give Rawlings top billing, after Dave Rawlings Machine's A Friend Of A Friend and Nashville Obsolete. Like those albums, this one steers the spotlight in his direction, while still showcasing the pair's almost supernatural chemistry. As a general rule, while Gillian Welch records can sound spare to the point of barrenness, Rawlings' songs are more inclined to fill the space around his voice. Poor David's Almanack follows suit with a sweetly engaging, impressively wide-ranging collection of American roots music. With the help of a long list of co-conspirators — including Dawes and Old Crow Medicine Show — Rawlings sounds equally adept at stark ballads ("Airplane"), sweet old-time folk songs ("Good God A Woman"), string-infused Americana ("Midnight Train") and sly, banjo-forward rave-ups ("Money Is The Meat In The Coconut"). The common thread is the love at their core.
RICHARD THOMPSON, Acoustic Classics II (CD)
When Richard Thompson sings, seas part and rocks crumble. His is an authoritative, confident voice, but also a breathlessly young one, unchanged over the years, as this second collection of acoustic versions of his back catalogue proves. There's also his pearl-bright guitar-playing, still exquisitely, boldly, ragingly alive. Take his new version of Genesis Hall, the opening track he wrote for Fairport Convention's Unhalfbricking: his story of the ideological struggles of the late 1960s, inspired by his policeman father and the squat-dwellers he lived alongside, sounds just as vital nearly 50 years on. Elsewhere, we dash through Thompson's career beautifully, hunting out tracks forgotten by many in folk music's quieter days: 1983's Devonside, 1988's Pharoah and 2003's Gethsemane shine particularly bright. A project funded by Pledge Music-style crowdfunding, this is not a primer for his career by any means, but a welcome light on dusty corners, opening up a notable life.
GUIDED BY VOICES, How Do You Spell Heaven (CD/LP)
Guided By Voices is on a roll. One could argue that GBV is never not on a roll, that Robert Pollard's output plows past the word "prolific" like prolific is standing still in a snowbank; and that's true, but this new version of the band (Doug Gillard, Bobby Bare Jr, Mark Shue, Kevin March) has given Pollard new tools to complement his song-hammer. Thus, ergo, quod erat demonstrandum: roll. Hot on the heels of the smothered-in-plaudits double album August By Cake comes this hot and heavy fifteen-tune long player, a melody-dense thwack to the earholes that will both energize and deplete your body of its remaining music-appreciation enzymes. Recorded by the band in New York, and by Pollard in Ohio, How Do You Spell Heaven capitalizes on the current incarnation's tour-buffed shine without sacrificing eternal verities such as but not limited to: off-kilter rhythmic jolts; krazy chords; purposefully imperfect harmonies; and fragmented structures that start and stop on a coin of small denomination and go somewhere else, and quickly.
WILL HOGE, Anchors (CD/LP)
Recorded with an all-star band comprised of drummer Jerry Roe (Emmylou Harris & Rodney Crowell, Darius Rucker), bassist Dominic Davis (Jack White, Wanda Jackson), and guitarists Brad Rice (Son Volt, Ryan Adams) and Thom Donovan (Lapush, Ruby Amanfu), the album is a prime showcase for Hoge s searing, gritty vocals, as well as his remarkable gift for crafting complex characters with real emotional depth and plainspoken profundity. Over the course of eleven tracks, Hoge weaves elements of vintage country, literate folk, and heartland rock into a passionate, genre-busting masterpiece, one that offers an unflinching portrait of the messy challenges of adulthood and the ways in which we preserve (or don't) through hard times.