Despite its amazing "Real"-ness, we're somehow not just about the incredibly  Lydia Loveless album in this week's New Releases. We've also got stuff by Blood Orange, John Paul White, the Minus 5, heck, there's even a new Dolly! Read on….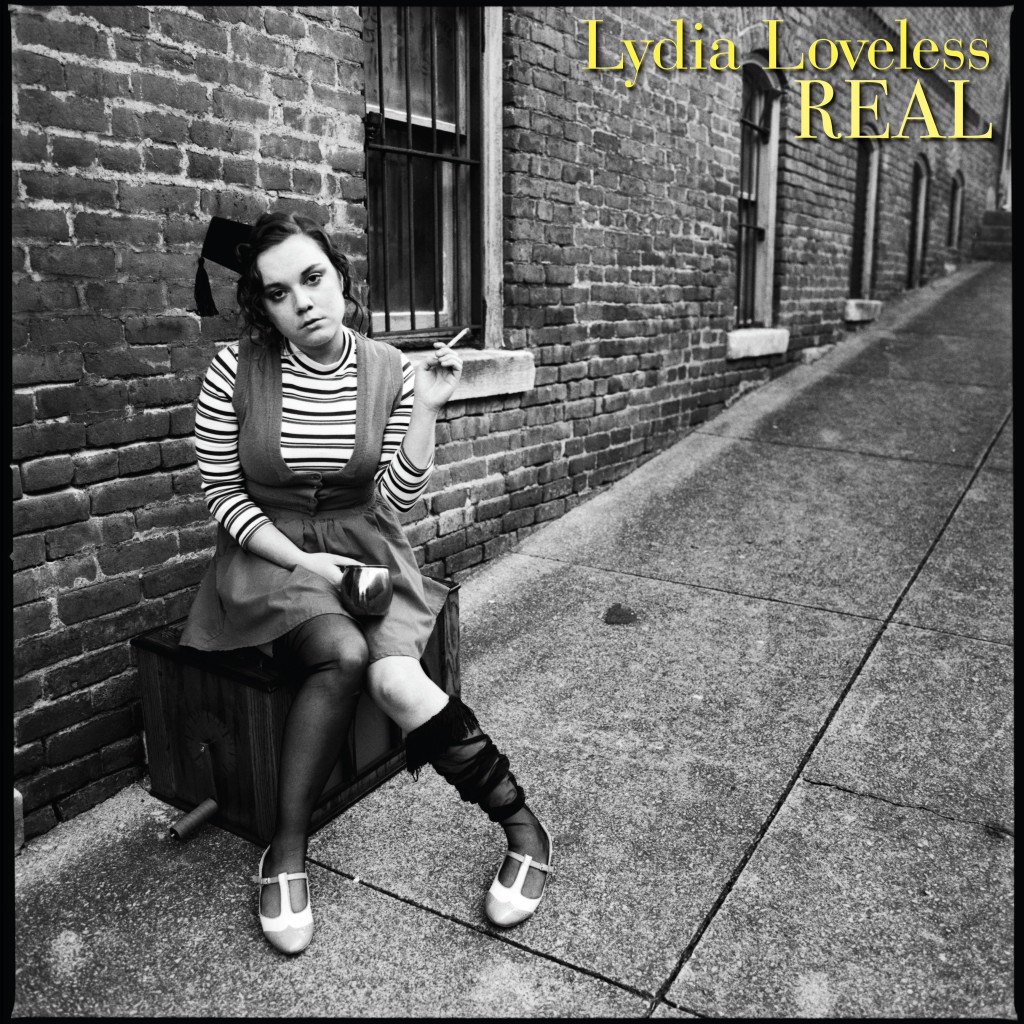 LYDIA LOVELESS, Real (CD/LP)
Real is one of those exciting records where you sense an artist truly hitting their stride, that their vision is both focused and expansive, and that their talent brims with a confident sense of  place, execution and exploration. Whether you've followed Lydia's career forever, like us, or if you are new to her ample game, Real is gonna grab your ears. On her first two Bloodshot albums, there were fevered comparisons to acknowledged music icons like Loretta Lynn, Stevie Nicks, Replacements, and more. She's half this, half that, one part something else. We hate math. But, now Real and Lydia Loveless are reference points of their own. Genre-agnostic, Lydia and her road-tightened band pull and tease and stretch from soaring, singalong pop gems, roots around the edges to proto-punk. There are many sources, but the album creates a sonic center of gravity all its own. Always a gifted writer with a lot to say, Lydia gives the full and sometimes terrifying, sometimes ecstatic force of the word. Struggles between balance and outburst, infectious choruses fronting emotional torment are sung with a sneer, a spit, or a tenderness and openness that is both intensely personal and universally relatable. It is, as the title suggests, real.
BLOOD ORANGE, Freetown Sounds (CD/LP)
Freetown Sound is the third album from Devonté Hynes aka Blood Orange. Written and produced by Hynes, Freetown Sound is a tour de force, a pastiche of Hynes' past, present, and future that melds his influences with his own established musical voice. For well over a decade, Devonté Hynes has proven himself a virtuoso of versatility, experimenting with almost every conceivable musical genre under a variety of monikers. After moving to New York City in the mid-2000s, Hynes became Blood Orange, plumbing the oeuvres of the city's musical legends to create a singular style of urgent, delicate pop music.  Freetown Sound, which follows 2011's Coastal Grooves and 2013's breakthrough Cupid Deluxe, builds upon everything Hynes has done as an artist, resulting in the most expansive artistic statement of his career.  Drawing from a deep well of techniques and references, the album unspools like a piece of theater, evoking unexpected communions of moods, voices, and eras.  Freetown Sound derives its name from the birthplace of Hynes' father, the capital of Sierra Leone. Thematically, it is profoundly personal and unapologetically political, touching on issues of race, religion, sex, and sexism over 17 shimmering songs.
MINUS 5, Of Monkees & Men (CD/LP)
The Minus 5, the folk/rock/pop collective captained by Scotty McCaughey, announce their latest release, Of Monkees and Men, out August 19 on Yep Roc Records. An imaginative tribute to the Monkees' legacy in music and popular culture, the album was previously only available in a five-LP, limited edition 2015 Record Store Day release. The album features nine original songs, that pay heartfelt homage to the Monkees as well as other friends and artists influential to McCaughey's musical psyche. Side One tackles each member of the Monkees in song, starting with the ten-minute epic "Michael Nesmith," and ending with "Boyce & Hart," which praises the songwriting team behind many beloved Monkees hits. Side Two bows to iconic actor Robert Ryan, the brilliantly literate Portland-based Americana band Richmond Fontaine, and, in "Blue Rickenbacker" and "Weymer Never Dies," two lost comrades that loom large in McCaughey's development into a rock and roll lifer.
STRAY BIRDS, Magic Fire (CD/LP)
Magic Fire builds on the success of The Stray Birds' 2014 Yep Roc debut, Best Medicine, which was hailed by NPR's World Café for its "strong harmonies and sharp songwriting" and debuted at #2 on the Billboard Bluegrass chart. Guitar World praised their "heartfelt creativity," while the Philadelphia City Paper called the band "stunning," and Mountain Stage applauded their singular ability to "successfully draw on the rich traditions of American folk music while still sounding modern." It was that unique formula that first brought them national attention and fueled their breakout in 2012, when their self-titled/self-released debut landed amongst NPR's Top Ten Folk/Americana Albums of the Year and earned them major festival performances everywhere from MerleFest to Scotland's Celtic Connections.
CRYSTAL CASTLES,  Amnesty (1) (CD/LP)
That synth antagonists Crystal Castles are even releasing an album in 2016 is something of a surprise. In 2014, vocalist Alice Glass announced "the end of the band", citing problems with "self-expression" and working difficulties with founding member Ethan Kath. So central to the band's abrasive sound were Glass's half-cooed, half-screamed vocals that many fans would have assumed that that was game over. Two years later though, Kath has returned with a fourth Crystal Castles album and a new vocalist, Edith Frances. Amnesty suggests that little has changed. All the usual hallmarks of a Crystal Castles record are here: violent blasts of chiptune and industrial noise set against moments of sweet melody, as on the glitchy, undulating Enth.
WILL CALHOUN, Life In This World: Celebrating Elvin Jones (CD)
Properly paying tribute to a figure like the late Elvin Jones is about more than aping a style of drumming and referencing songs; it's about acknowledging a specific life force, how it fueled the music, and how it lives on in those who Jones influenced on the bandstand, in the studio, and through his recorded work. Drummer Will Calhoun hits the mark in all of those ways on Celebrating Elvin Jones. For Calhoun, Jones was both a link between musical worlds and the force to pull down the partitions that supposedly separate them. Everything from jazz to Latin music and African ideals to rock spoke to the younger drummer through the elder's limbs, cymbals, and skins. Jones' was an oft-aggressive sound that incorporated and touched on myriad ideas while simultaneously speaking to the oneness of man and drums. It was as unique as it was universal, difficult to imitate and impossible to duplicate, and completely perfect in the way(s) it fired the musicians around him. That influence is certainly audible in what Calhoun has brought to the table in the past, in jazz, world music, and with Living Colour, and it manifests itself completely in this work. Calhoun assembled a group of Jones alums, admirers, and kindred spirits to properly convey respect for the late drummer while also putting their own stamp(s) on music associated with him.
SAM COOMES, Bugger Me (CD/LP)
Sam Coomes is probably best known as half of the long running underground pop duo Quasi, the other half being Janet Weiss, herself better known as the drummer for Sleater-Kinney.  His debut solo album is all murky drum machines and gnarly organ stabs. Accompanied only by his organ and 'Conny' – a mid-'60s rhythm box (non-programmable, "not even really a drum machine"), Coomes made a conscious choice to pare things back. He explains: "In a time where anyone with a computer & enough time on their hands can micro-manage a given piece of music to the nth degree; can process, arrange, edit & otherwise wheedle a song into a state-of-the-art showcase of outclevering the next guy… maybe allowing a song to exist at its most basic level is a means to not only subvert market-based (or, almost equivalently, technology-based) standards of production, but also a means to keep the music & the performance of the music honest."
MARIELLE V JAKOBSONS, Star Core (CD/LP)
On her new record Star Core, multi-instrumentalist Marielle V Jakobsons uses her voice for the first time, while expanding on ideas she explored in her previous solo records and as one-half of the group Date Palms. Star Core revolves around minimalist synthesizer layers with melodic violin, flute, and vocals over elongated bass grooves. The songs on the album are Jakobsons' version of devotional hymns, and they create a cosmic yet personal environment to slow down with and to get lost in.
SHARON JONES & THE DAP KINGS, Miss Sharon (OST) (CD/LP)
The soundtrack to the film, directed by two-time Academy Award winner Barbara Kopple, which follows the dynamic front-woman through her 2013 battle with cancer and her triumphant return to the stage around the 2014 release of Grammy-nominated album Give The People What They Want.
SCOTT WALKER, Childhood Of A Leader (CD/LP)
A key and compelling component to Brady Corbet's directorial debut, this is Scott Walker's first O.S.T. work since his remarkable score for Pola X in 1999. Partly inspired by Jean-Paul Sartre's short story of the same name, The Childhood Of A Leader is a tense psychological drama tracing the formative years of a young boy and set against the backdrop of the 1919 Paris Peace Conference that led to the establishment of the Treaty of Versailles. Walker continues to work with long-term collaborators Peter Walsh (co-producer) and Mark Warman (musical director), with the latter conducting an orchestra comprised of 46 string players and 16 brass for the studio recording. Both Walsh and Warman were involved in the live film score performance of The Childhood Of A Leader, alongside a 74-strong orchestra, an event which closed the Rotterdam Film Festival in February this year.
JOHN PAUL WHITE, Beulah (CD/LP)
Eight years may be a long interval between solo albums, but in the case of John Paul White's 'Beulah', it was frankly worth waiting for. White, of course, hasn't been idle in the intervening period. His recent recording collaborations include work with Jason Isbell, Candi Staton, Rosanne Cash, Emmylou Harris and Rodney Crowell, among others. It also goes without saying he was one-half of the four-time Grammy-winning duo The Civil Wars, partnering with Joy Williams to create two outstanding albums before their much-publicized parting in 2014. Beulah is a diverse collection of swampy southern rock, folk balladry and dark acoustic pop, songs that came unbidden to White, who wasn't entirely welcoming of them at the time. While resonating with southern authenticity, there's a blatant darkness that runs throughout the album, the short opening track Black Leaf setting the scene with a lament for a metaphoric 'lost love'. It leads almost seamlessly into the southern-rock lament What's So while The Once And Future Queen is a send-off to a former lover with the admission "That's ok, I never really loved you anyway".

DOLLY PARTON, Pure & Simple (CD)
Triggered by six acoustic concerts she played last summer, Pure & Simple augments her vocals with mininal backing. The no-frills style suits her, allowing her to parade her writing and production skills without fuss.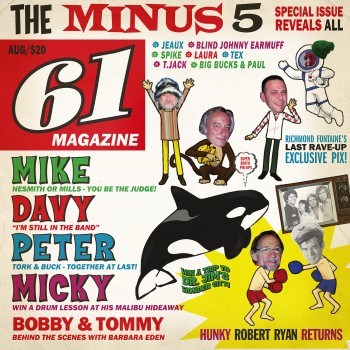 KILLER REISSUES:
JOSH WHITE, Josh At Midnight (LP)
You've heard us talk about it just about everywhere else, but yes, the classic folk-blues-gospel album by one of the most important performers of the 20th century.
FAITH NO MORE, We Care A Lot (CD/LP)
An unexpected but welcome reissue of the seminal alt-rock band's debut album, featuring original vocalist Chuck Mosely. This album shows that the band's brand of prog-alt-funk-rock was in place right from the beginning.
COMING SOON:
MAX RICHTER, Retrospective (8/26)
RYLEY WALKER, Golden Sings That Have Been Sung (8/26)
And don't forget these STILL-NEW platters that matter!
JEFF THE BROTHERHOOD, ZONE (CD/LP)
Positioned as the final installment of a "spiritual trilogy" that also encompasses 2009's Heavy Days and 2011's We Are The Champions, Zone arrived some time later chronologically. Five years, to be precise, a half decade marked by a failed sojourn at a major label and the palette cleansing Global Chakra Rhythms, so Zone could also be seen as the record where JEFF The Brotherhood gets back to their heavy indie roots. That's somewhat true. It's raw and cacophonic, the work of a band reveling in all the nasty noise they can conjure.
OF MONTREAL, Innocence Reaches (CD/LP)
By album number 14 a band might be forgiven for starting to run out of ideas. That can't be said of Kevin Barnes's verbose psych-poppers Of Montreal, who if anything are getting more adventurous with age. Innocence Reaches continues the Athens, Georgia group's gradual shift away from their lo-fi beginnings and towards more synthetic sounds – Barnes says it was inspired by EDM duo Jack Ü and warped R&B producer Arca. Opener Let's Relate is a barrage of glitchy synthpop, while A Sport and a Pastime is surely the closest an Elephant 6 collective band will ever get to sounding like PC Music. But Barnes is never one to settle on one sound when 17 will do, and there are also diversions into new wave on Ambassador Bridge, and what sounds like T Rex being chased by a wasp on Gratuitous Abysses. You might sometimes wish Barnes would curb his more outlandish impulses; when focused, he is a fine songwriter, as shown here by album standout It's Different for Girls, a furious takedown of hyper-masculine "aggro pricks" set to strutting punk-funk.
YOUNG THE GIANT, Home Of The Strange (CD)
On their third record, Home of the Strange, the group dishes out their richest and most varied project to date. Home of the Strange lets Young the Giant breathe deep. They've dialed back their soundscapes to a more palatable 10-point scale, pivoting singer Sameer Gadhia's thick-as-molasses midrange to center stage. It's a spotlight he commands well, hissing through the revved up, pissed off blues of "Jungle Youth," flitting over the saccharine lilt of "Titus Was Born," and sashaying across the conga throb of "Nothing's Over."
ATMOSPHERE,  Fishing Blues (CD/LP)
As Atmosphere, Sean "Slug" Daley and Anthony "Ant" Davis have been making music together for over 20 years, which is not only a testament to their longevity, but also an undeniable rarity in the indie hip-hop world. Based in Minneapolis, the group exploded onto the scene with 1997's Overcast!, soared to notoriety with 2002's God Loves Ugly, and have released album after album at a steady pace, now reaching a more complete sense of maturity on Fishing Blues, though still the same people at the core. Over boisterous beats, the talks about beer guts, passing out in airport bars, and throwing up in rental cars. The album addresses fishing in every sense of the word, fishing for compliments, validation, food, love, money, and everything in between.
FRED HERSCH, Sunday Night At The Vanguard (CD)
Almost every artist says that about their latest album is the best. But Fred Hersch might be right this time. The trio opens with Richard Rodgers' "A Cockeyed Optimist," which is not exactly a familiar tune, in spite of its authorship. But as an opener it works to perfection, with a silvery, raindrop intro that finds a quirky groove that paints an upbeat atmosphere, with a bright melody that sounds like a second cousin to "It Might As Well Be Spring." Hersch's output has been consistently excellent, but sometimes—as on this special Sunday Night—the stars align. The trio, from the opening notes of "The Cockeyed Optimist," is locked into and to a telepathic interplay zone—playful and eloquent, elegant and assured. A mostly gregarious, effervescent set by one of the jazz world's top piano trios at the top of their game.