A small but fierce list of new stuff this week, including some jazzy re-interpretations of classic pop by The Bad Plus, another dark slice of life from Cass McCombs, the first new De La Soul album in 12 years and a virtuosic follow-up by Derrick Hodge, plus some classical goodies for Gene. Read on….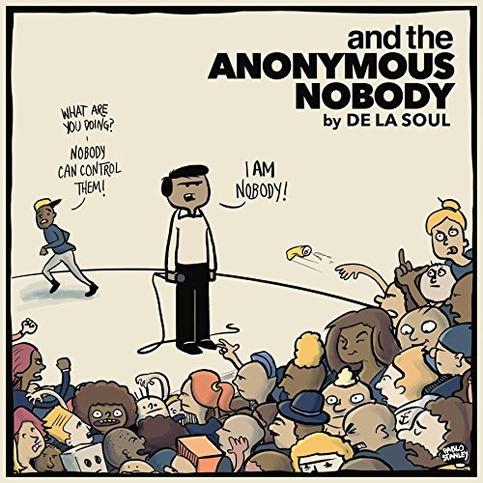 DE LA SOUL, And The Anonymous Nobody (CD/LP)
Almost 30 years after their debut, 3 Feet High and Rising, transformed the possibilities of a rap record, and nearly 12 years since their last LP, De La Soul are still ambitious outliers. Financed by a Kickstarter campaign, constructed over breaks and beats mined from more than 200 hours of jamming by a live band, and stuffed with guest stars (Snoop Dogg, Damon Albarn, Jill Scott), And the Anonymous Nobody sometimes risks losing Posdnuos, Dave and Maseo in their own record. Tracks like the loopy "Snoopies" (with David Byrne) and old-school throwdown "Whoodeeni" (with 2 Chainz) are glorious bug-outs, but the urban cautionary tale "Greyhounds" (echoing Stevie Wonder's "Living for the City," with Usher on the hook) is a reminder that De La are often more powerful when they're less goofy – and that their greatest strength has always been not caring what hip-hop is supposed to sound like.
CASS MCCOMBS, Mangy Love (CD/LP)
Mangy Love, Cass McCombs' Anti Records debut, is McCombs at his most blunt: tackling sociopolitical issues through his uniquely cracked lens of lyrical wit and singular insight. McCombs uses himself as a mirror to misguided and confounding realities, confronting them head-on: "Rancid Girl" reads like a ZZ Top study in Kardashian politics, "Run Sister Run" a mantra for a misogynistic justice system, "Bum Bum Bum" displays a racist, elitist government through the allegory of sadistic dog breeding; the album is sewn together by a common thread of 'opposition,' most directly articulated in "Opposite House", with allusions to mental illness. 'Laughter Is The Best Medicine' provides a possible recipe for healing, with the help of an authentic medicine man, the legendary Rev. Goat Carson. The severity of his lyrics is contrasted by the music, which ventures into groovy realms of Philly soul, NorCal psychedelia and New York paranoia punk, articulating the spontaneity and joy of his live show better than ever before. Mostly written during a bitter New York City winter and while traveling in Ireland, Mangy Love is Cass at the top of his game, reaching new sonic heights, creatively evolving lyrically, and resulting in his most provocative and complete record yet.
BILL KIRCHEN/AUSTIN DE LONE, Transatlanticana (CD)
Bill Kirchen and Austin de Lone team up for a hands-across-the-Atlantic collection with their new studio album, Transatlanticana, out on August 26, 2016 on Red House Records. This long-overdue release unites the pioneers of two major musical movements: Kirchen co-founded the original "Americana" band, Commander Cody and his Lost Planet Airmen, and his trademark Telecaster licks drove their hit "Hot Rod Lincoln" into the Top 10 in 1972. De Lone dropped out of Harvard to start Eggs Over Easy, moving to London and recording with Jimi Hendrix's producer/manager and The Animals' bass player Chas Chandler in 1970. The Eggs are the progenitors of British pub rock, the first link in the chain to punk rock, new wave and beyond. Backed by both their all-star British and American bands, Transatlanticana finds Kirchen and de Lone trading songwriting credits and lead vocals on this soulful and rocking collection.
ALBUM LEAF, Between Waves (CD/LP)
Between Waves. The Album Leaf's sixth full-length album, and its first since 2010's A Chorus Of Storytellers, deepens and strengthens LaValle's way with whispers, minimalism and intimacy. Predominantly instrumental, the record draws from the krautrock tradition of groups like Cluster, all synthesized bursts and futuristic sleekness. Lush and lumbering, it's punctuated with brass-like fanfares and skittering beats, injecting vintage synth-pop into the formula, even as it toys with off-kilter time signatures and a droning sense of melancholy.
BAD PLUS, It's Hard (CD)
The Bad Plus eleventh studio recording, It s Hard sees the trio (bassist Reid Anderson, pianist Ethan Iverson, and drummer David King) returning to the distinctive deconstruction of pop forms that first drew them international attention almost two decades ago. Recorded this past April at NYC s Brooklyn Recording with longtime engineer Pete Rende (Joshua Redman, Bill McHenry), the album spans both era and inspiration as The Bad Plus offer new perspectives on classic songs from the 1970s to the 2010s.
DERRICK HODGE, Second (CD)
Hodge's sophomore album for Blue Note Records which finds the 2-time Grammy-winner taking on the roles of producer, composer and multi-instrumentalist to present a singular vision. The results are once rich, raw and revelatory, with Hodge forgoing a conventional band approach and instead playing all of the instruments and contributing vocals himself with only a few exceptions – drums from Mark Colenburg on three tracks and one track featuring horns performed by trumpeter Keyon Harrold, trombonist Corey King, and tenor saxophonist Marcus Strickland.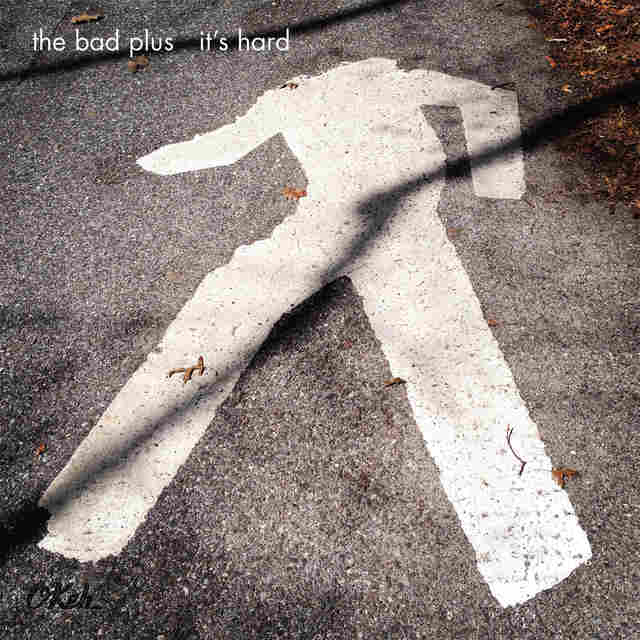 Gene's Classical Corner:
MAHAN ESFAHANI, Bach: Goldberg Variations (CD)
Harpsichord star Mahan Esfahani approaches one of the greatest masterpieces of the Baroque repertoire with fresh eyes: Bach s incomparable Goldberg Variations, which he presents in a unique virtuosic way. Mahan Esfahani has made giant strides to bring the harpsichord into the mainstream of concert life. Over the next five seasons Mahan explores Bach s works for harpsichord, opening with the Goldberg Variations, a masterpiece of great virtuosity, beauty and vast inventive range written for two-manual harpsichord in 1741.
HILLIARD ENSEMBLE, Renaissance Music England Italy Spain Mexico (CD)
After an extraordinary 40-year career, the four-man Hilliard Ensemble disbanded in 2014. This 6-CD collection focuses on eras central to their wide-ranging repertoire – the Renaissance and Early Baroque, with music from England, France, Germany, Italy, Spain and Mexico. As the Guardian wrote of the Hilliard Ensemble's farewell concert: "What came through consistently was how deeply entangled the four voices are, even while each singer retains his own individual tone. Blend and balance were instinctively, unerringly impeccable."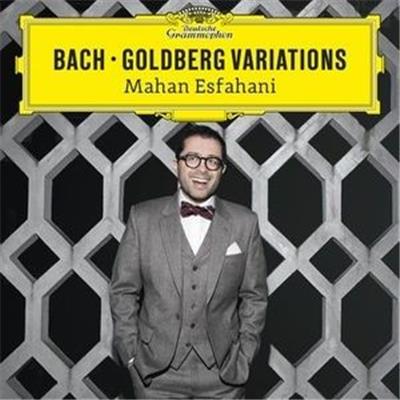 COMING SOON:
BUTCH WALKER, Stay Gold (9/2)
WARLOCKS, Songs From The Pale Eclipse (9/2)
BOMBADIL, New Shoes (9/9)
And don't forget these STILL-NEW platters that matter!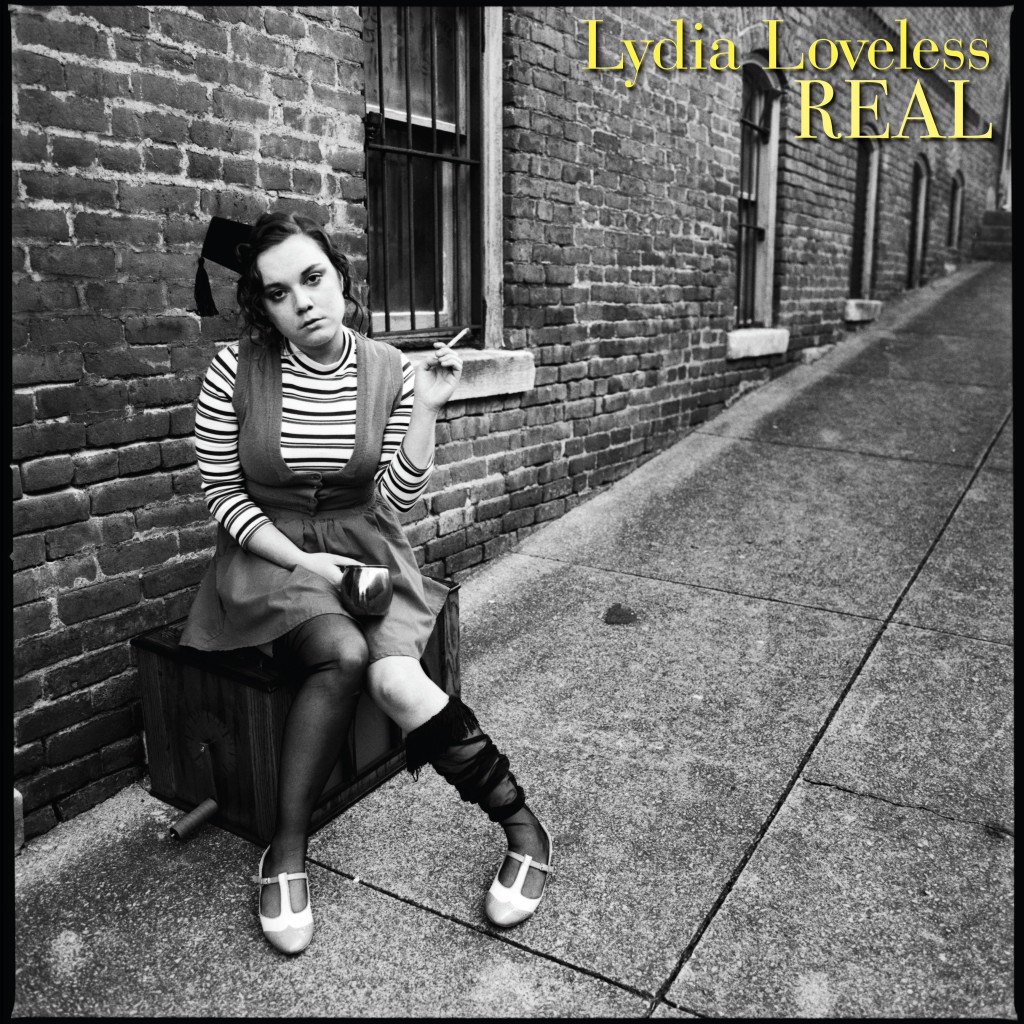 LYDIA LOVELESS, Real (CD/LP)
Real is one of those exciting records where you sense an artist truly hitting their stride, that their vision is both focused and expansive, and that their talent brims with a confident sense of  place, execution and exploration. Whether you've followed Lydia's career forever, like us, or if you are new to her ample game, Real is gonna grab your ears. On her first two Bloodshot albums, there were fevered comparisons to acknowledged music icons like Loretta Lynn, Stevie Nicks, Replacements, and more. She's half this, half that, one part something else. We hate math. But, now Real and Lydia Loveless are reference points of their own. Genre-agnostic, Lydia and her road-tightened band pull and tease and stretch from soaring, singalong pop gems, roots around the edges to proto-punk. There are many sources, but the album creates a sonic center of gravity all its own. Always a gifted writer with a lot to say, Lydia gives the full and sometimes terrifying, sometimes ecstatic force of the word. Struggles between balance and outburst, infectious choruses fronting emotional torment are sung with a sneer, a spit, or a tenderness and openness that is both intensely personal and universally relatable. It is, as the title suggests, real.
BLOOD ORANGE, Freetown Sounds (CD/LP)
Freetown Sound is the third album from Devonté Hynes aka Blood Orange. Written and produced by Hynes, Freetown Sound is a tour de force, a pastiche of Hynes' past, present, and future that melds his influences with his own established musical voice. For well over a decade, Devonté Hynes has proven himself a virtuoso of versatility, experimenting with almost every conceivable musical genre under a variety of monikers. After moving to New York City in the mid-2000s, Hynes became Blood Orange, plumbing the oeuvres of the city's musical legends to create a singular style of urgent, delicate pop music.  Freetown Sound, which follows 2011's Coastal Grooves and 2013's breakthrough Cupid Deluxe, builds upon everything Hynes has done as an artist, resulting in the most expansive artistic statement of his career.  Drawing from a deep well of techniques and references, the album unspools like a piece of theater, evoking unexpected communions of moods, voices, and eras.  Freetown Sound derives its name from the birthplace of Hynes' father, the capital of Sierra Leone. Thematically, it is profoundly personal and unapologetically political, touching on issues of race, religion, sex, and sexism over 17 shimmering songs.
MINUS 5, Of Monkees & Men (CD/LP)
The Minus 5, the folk/rock/pop collective captained by Scotty McCaughey, announce their latest release, Of Monkees and Men, out August 19 on Yep Roc Records. An imaginative tribute to the Monkees' legacy in music and popular culture, the album was previously only available in a five-LP, limited edition 2015 Record Store Day release. The album features nine original songs, that pay heartfelt homage to the Monkees as well as other friends and artists influential to McCaughey's musical psyche. Side One tackles each member of the Monkees in song, starting with the ten-minute epic "Michael Nesmith," and ending with "Boyce & Hart," which praises the songwriting team behind many beloved Monkees hits. Side Two bows to iconic actor Robert Ryan, the brilliantly literate Portland-based Americana band Richmond Fontaine, and, in "Blue Rickenbacker" and "Weymer Never Dies," two lost comrades that loom large in McCaughey's development into a rock and roll lifer.
STRAY BIRDS, Magic Fire (CD/LP)
Magic Fire builds on the success of The Stray Birds' 2014 Yep Roc debut, Best Medicine, which was hailed by NPR's World Café for its "strong harmonies and sharp songwriting" and debuted at #2 on the Billboard Bluegrass chart. Guitar World praised their "heartfelt creativity," while the Philadelphia City Paper called the band "stunning," and Mountain Stage applauded their singular ability to "successfully draw on the rich traditions of American folk music while still sounding modern." It was that unique formula that first brought them national attention and fueled their breakout in 2012, when their self-titled/self-released debut landed amongst NPR's Top Ten Folk/Americana Albums of the Year and earned them major festival performances everywhere from MerleFest to Scotland's Celtic Connections.
CRYSTAL CASTLES,  Amnesty (1) (CD/LP)
That synth antagonists Crystal Castles are even releasing an album in 2016 is something of a surprise. In 2014, vocalist Alice Glass announced "the end of the band", citing problems with "self-expression" and working difficulties with founding member Ethan Kath. So central to the band's abrasive sound were Glass's half-cooed, half-screamed vocals that many fans would have assumed that that was game over. Two years later though, Kath has returned with a fourth Crystal Castles album and a new vocalist, Edith Frances. Amnesty suggests that little has changed. All the usual hallmarks of a Crystal Castles record are here: violent blasts of chiptune and industrial noise set against moments of sweet melody, as on the glitchy, undulating Enth.
WILL CALHOUN, Life In This World: Celebrating Elvin Jones (CD)
Properly paying tribute to a figure like the late Elvin Jones is about more than aping a style of drumming and referencing songs; it's about acknowledging a specific life force, how it fueled the music, and how it lives on in those who Jones influenced on the bandstand, in the studio, and through his recorded work. Drummer Will Calhoun hits the mark in all of those ways on Celebrating Elvin Jones. For Calhoun, Jones was both a link between musical worlds and the force to pull down the partitions that supposedly separate them. Everything from jazz to Latin music and African ideals to rock spoke to the younger drummer through the elder's limbs, cymbals, and skins. Jones' was an oft-aggressive sound that incorporated and touched on myriad ideas while simultaneously speaking to the oneness of man and drums. It was as unique as it was universal, difficult to imitate and impossible to duplicate, and completely perfect in the way(s) it fired the musicians around him. That influence is certainly audible in what Calhoun has brought to the table in the past, in jazz, world music, and with Living Colour, and it manifests itself completely in this work. Calhoun assembled a group of Jones alums, admirers, and kindred spirits to properly convey respect for the late drummer while also putting their own stamp(s) on music associated with him.
SAM COOMES, Bugger Me (CD/LP)
Sam Coomes is probably best known as half of the long running underground pop duo Quasi, the other half being Janet Weiss, herself better known as the drummer for Sleater-Kinney.  His debut solo album is all murky drum machines and gnarly organ stabs. Accompanied only by his organ and 'Conny' – a mid-'60s rhythm box (non-programmable, "not even really a drum machine"), Coomes made a conscious choice to pare things back. He explains: "In a time where anyone with a computer & enough time on their hands can micro-manage a given piece of music to the nth degree; can process, arrange, edit & otherwise wheedle a song into a state-of-the-art showcase of outclevering the next guy… maybe allowing a song to exist at its most basic level is a means to not only subvert market-based (or, almost equivalently, technology-based) standards of production, but also a means to keep the music & the performance of the music honest."
MARIELLE V JAKOBSONS, Star Core (CD/LP)
On her new record Star Core, multi-instrumentalist Marielle V Jakobsons uses her voice for the first time, while expanding on ideas she explored in her previous solo records and as one-half of the group Date Palms. Star Core revolves around minimalist synthesizer layers with melodic violin, flute, and vocals over elongated bass grooves. The songs on the album are Jakobsons' version of devotional hymns, and they create a cosmic yet personal environment to slow down with and to get lost in.
SHARON JONES & THE DAP KINGS, Miss Sharon (OST) (CD/LP)
The soundtrack to the film, directed by two-time Academy Award winner Barbara Kopple, which follows the dynamic front-woman through her 2013 battle with cancer and her triumphant return to the stage around the 2014 release of Grammy-nominated album Give The People What They Want.