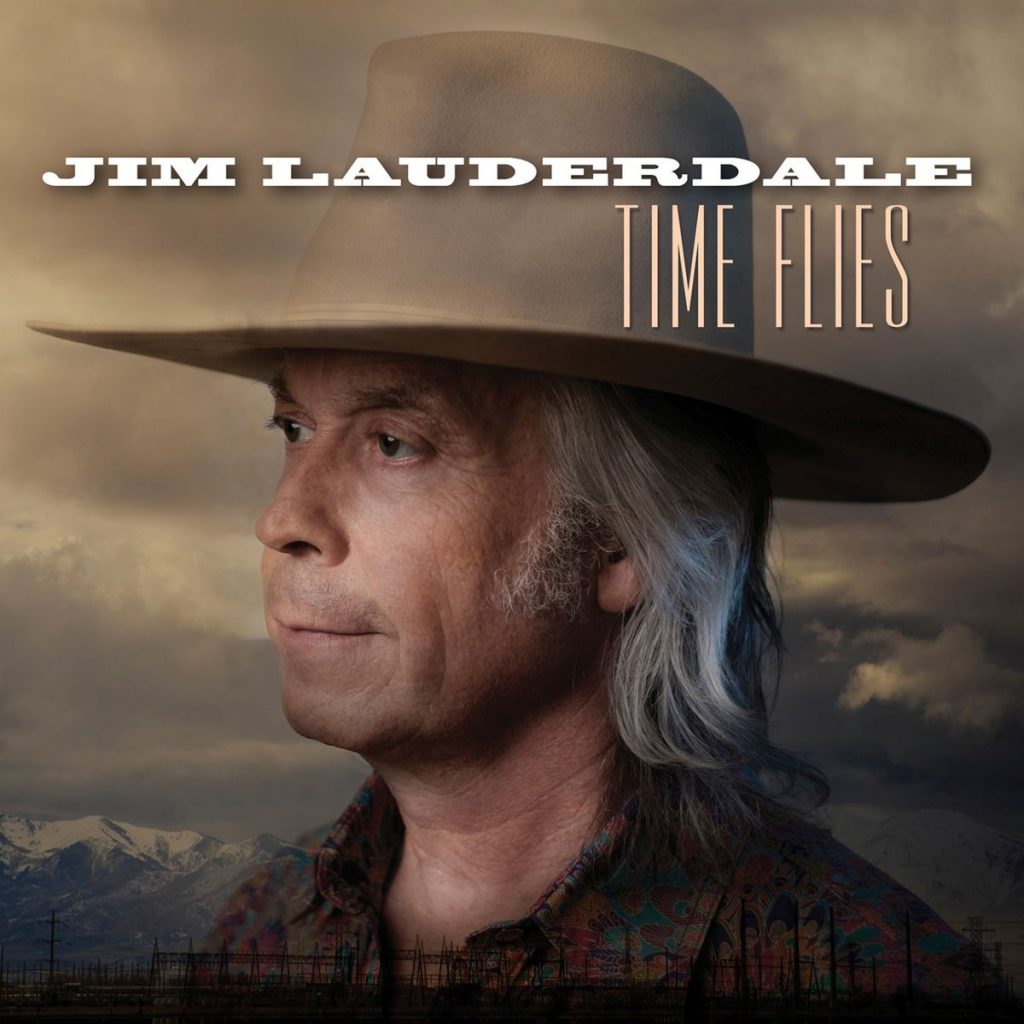 JIM LAUDERDALE, Time Flies (CD/LP)
Jim Lauderdale  is an affirmed multi-tasker. Aside from the fact that he's a prodigious recording artist, he's also the host of the syndicated radio show "Music City Roots," co-host (with Buddy Miller) of "The Buddy and Jim Show" on SiriusXM's Outlaw Country station, the ongoing emcee of the annual Americana Music Association Awards show (which recognized him with the prestigious Wagonmaster Award in 2016), owner of Sky Crunch Records and an eager collaborator with the band Donna the Buffalo, lyricist Robert Hunter and Miller. That doesn't even include his songwriting contributions to other artists and frequent festival appearances. It's enough to cause his fans to wonder how he even has time to record new music. Yet, he manages to do so at a rate of speed that puts even the closest competitor to shame. He's released some 27 albums to date and often offers up several efforts simultaneously. And his ability to shift genres at will—from country to bluegrass and various permutations in between—is nothing short of dazzling. That's especially evident on Lauderdale's newest outing, Time Flies. In the expanse of the final four songs, he switches from swing ("Wild On Me Fast") to Dixieland ("While You're Hoping") to hints of psychedelia (the aptly titled "It Blows My Mind") to a brooding country tune ("If the World's Still Here Tomorrow"). It's an awe-inspiring demonstration of versatility, enough to fill several volumes and not merely be contained by a single one. The rest of the record finds Lauderdale dwelling on other enterprise as well, from the mournful title track to the tale about the scene-stealing shuckster detailed in "Wearing Out Your Cool" and the easy-going romp "Slow As Molasses," a tune that finds the singer playing the role of an amiable song and dance man. As always, Lauderdale's casual croon suits the material well. It underscores his Everyman attitude even as it belies his ever-industrious approach. The release of Time Flies is accompanied by the belated appearance of what amounts to Lauderdale's very first album, recorded when he first arrived in Nashville from North Carolina and had opportunity to work with nu-grass legend Roland White. The eponymous effort was recorded in October 1979, but due to lack of a recording deal, never saw the light of day. Fashioned in an old style bluegrass vein, it features a pair of early Lauderdale originals, "Regrets and Mistakes" and "Forgive and Forget," as well as several classic covers, among them, the unassuming ballad "(Stone Must Be The) Walls Built Around Your Heart," a caressing take on Donovan's "Try and Catch the Wind" and an upbeat version of Gordon Lightfoot's sobering "(That's What You Get) For Loving Me." The album sounds as current as it might have some 40 years ago. As with everything Lauderdale does, the music never gets old. After all, from past to present, time does fly.
SHEMEKIA COPELAND, America's Child (CD)
Shemekia Copeland is a second-generation performer, the daughter of the Texas bluesman Johnny Copeland, who persuaded her to open for him on the road late in his life. The hip-hop-conversant, Harlem-bred singer wasn't yet out of her teens when she started recording her own head-turning albums two decades ago, conscious of the fact that she was stepping into a historical lineage of brassily outspoken blues divas, but a contemporary scene populated with more shredding, male guitar gods than anything else. She preferred songs that let her play the part of a woman taking up for herself and spelling out what she wanted from a man, for the long haul or just for the night. Copeland also peppered her repertoire with grounded social commentary: testimonies to the precarious existences of people living in urban poverty, rejections of oppressive narratives of middle-class status, wealth and femininity and colorful condemnations of domestic violence. Roughly a decade into her career, she stopped looking exclusively to her familiar blues, soul and R&B song sources for material. From then on, she would intersperse selections from deified singer-songwriters like Joni Mitchell and Bob Dylan and Americana fixtures like Buddy and Julie Miller and Lucinda Williams ("Can't Let Go" was popularized by Williams, but written by Randy Weeks). She also chose a producer who travels in Americana circles, Oliver Wood, guitarist and frontman of the jazzy roots combo The Wood Brothers. It's a partnership that's lasted three albums and gradually shifted her away from the muscular, house-rocking, hard-swinging sound and indefatigable belting vocal attack she'd been known for toward more rhythmically relaxed grooves, countrified licks and down-home textures. This was an act of both artistic evolution and professional repositioning. Blues is one of the black-pioneered roots forms that's been absorbed into the Americana aesthetic, and here was Copeland, a star of the blues world, making it a two-way exchange, beginning to draw on other Americana sensibilities —namely its folk-reviving, throwback country-idealizing, rock-schooled individualistic voice — to expand her expression and signal her affinity for the scene. (She hasn't been the only artist to make such a move, though most of the others have been at least a generation ahead of her. See: Solomon Burke, Mavis Staples, Bettye Lavette, Bobby Rush and Candi Staton.) On her eighth album, America's Child, produced by Will Kimbrough, a Nashvillian with quite the resume, who's played guitar in Emmylou Harris' band in recent years, Copeland offers a true hybrid of simmering, real-talking spirit and emphatic, folkie- and soul-style statement-making. The array of guest performers convened by Kimbrough and Copeland — including Harris, John Prine, Mary Gauthier and Rhiannon Giddens — signal Copeland's belonging within their rootsy ranks. Giddens, for one, contributes loping African banjo figures to the string band tune "Smoked Ham and Peaches." Some of the songs in this set bear a kinship to Copeland's earlier work. During the lean, slow-burning soul ballad "Promised Myself," her phrasing surges and flares as she sings about being toughened by heartbreak, only to find herself reluctantly yielding to romance. "The Wrong Idea," a rollicking country-blues shuffle, showcases the sass she can summon with her robust instrument. "You've got the wrong idea / You're not the reason that I came here / You've got the wrong idea / Be a good boy; go back to your beer," she scoffs, enunciating the last line with cutting clarity. A different side of her playfulness comes out in "Americans," a drolly celebratory cataloging of diversity written by Gauthier and Copeland's manager and longtime, in-house songwriter John Hahn and set to springy, snaking second-line groove. Copeland reels off a list of types of people — "a slick-haired deplorable," "a southern-belle beauty queen," "a transgender sugar daddy," "a Mexican pinup girl" — with a snappiness that accentuates their conventionality or idiosyncrasy. During the chugging blues-rock number "Ain't Got Time For Hate," penned for Copeland by Hahn and Kimbrough, her authoritative vibrato dismisses contempt for difference as a waste of energy in light of people's shared anxieties. That theme assumes far more confrontational intensity in "Would You Take My Blood?" Copeland repeats the title's question twice in a row during the chorus, her delivery projecting punchy defiance, before laying out the alternative: "Or would you rather die than share your life with mine?" She sounds burdened by the awareness that there are, in fact, forms of racism and prejudice so virulent that people would rather cling to them than preserve their lives with an infusion of blood from someone they regard as less than fully human. Shemekia Copeland betrays the most potent conviction during "In the Blood of the Blues," entering into a heated call-and-response with Will Kimbrough's wailing guitar licks. She sings, with growling vigor, of the suffering of black slaves, sharecroppers and victims of Jim Crow violence echoing through the spirit of the blues. She's a dynamic enough communicator to wring fresh horror from each bit of imagery: "I'm the twist in the wire tying every bale of cotton / I'm the shout in the field that echoes across the sea / I'm the newsprint walls in a one-room shack in Stovall / And the blade on the knife that cut my brother from the tree." It's hard to imagine anyone staking a more convincing claim to the territory she's staked out.
AMANDA SHIRES, To The Sunset (CD/LP)
The start of Amanda Shires' new album sounds like a spin of the dial on an old radio struggling to find a station amid the static. Will it be country music? Pop? Rock? Or maybe something from outer space, which inspired the lyrics to the first song. Shires is way out there, an unclassifiable original, which is what makes "To the Sunset" a pleasure. Nashville superstar producer Dave Cobb was clearly on board with the idea of creating something different, and he helped Shires come up with a 10-song set that's her best work yet. It starts with her quirky, quavery alto, which is processed and multi-tracked to excellent effect. A fine supporting cast includes her husband, Jason Isbell, who plays guitar riffs not heard on his own records and sounds as though he's having a blast. Ditto Shires, who plays the uke, whistles and lets out a gleeful "Wooo!" at the start of the rocker "Eve's Daughter." She should be happy after writing a batch of terrific, slightly twisted tunes filled with happy hooks and memorable melodies. Armed with a newly earned MFA in creative writing, Shires serves up quotable couplets about champagne, clothes envy and music versus sports. These songs would sound good on any radio, old or new.
LUCERO, Among The Ghosts (CD/LP)
"If it ain't broke, don't fix it," may work just fine for lazy handymen, but it makes for pretty boring music. So for Lucero's new album, which coincides with the band's 20th anniversary playing together, everything was in working order, but they decided to do a little musical demolition anyway. Recorded live in one room with producer Matt Ross-Spang at Memphis' legendary Sam Phillips Recording, Among the Ghosts pulls off the difficult feat of capturing some of its raw live energy to tape in a way the band hasn't done since its first handful of albums. Opening the LP is the title track, which begins with an ominous little guitar riff that wouldn't sound out of place on a similarly Southern Gothic endeavor like AMC's show Preacher. Frontman and principal songwriter Ben Nichols' gruff vocals have never sounded sturdier than they do on that track, as he manages to make a rock and roll growl sound tender when singing a narrative loosely inspired by his love for his young daughter.Family is a leitmotif throughout the album, as heard again in standout track "To My Dearest Wife." That song was inspired by actual letters written by Civil War soldiers to their family members, a separation (albeit mostly bloodless) Nichols and his band mates can relate to after spending the better portions of their adult lives on the road. It incorporates a portion of "Battle Hymn of the Republic," which, as Nichols explains, was a conscious decision, not to use a Confederate song despite the band's Southern roots. Elsewhere, the band offers a big-hearted message of hope on closing track "For the Lonely Ones," which was tailor-made for a sweaty night dancing in a tiny club, and, with its Stax-esque horns, also retains a little of the soul and R&B influence of earlier albums. "Back to the Night" veers into Southern grunge territory, and features an eerie spoken word cameo from actor Michael Shannon. While Lucero had nothing to fix, they still managed to build upon what's become one of rock music's strongest foundations. Among the Ghosts is certainly a return to the band's roots, though it's also an album Lucero never could have created without two decades of writing, touring, and companionship under its collective belt. It's the loving, craftsman-like work of the rare kind of band with enough spirit to fill an arena, but with its heart planted firmly in the garage.
HOUNDMOUTH, Golden Age (CD/LP)

LAMBCHOP, What Another Man Spills (reissue) (CD/LP)
PEABO BRYSON, Stand For Love (CD)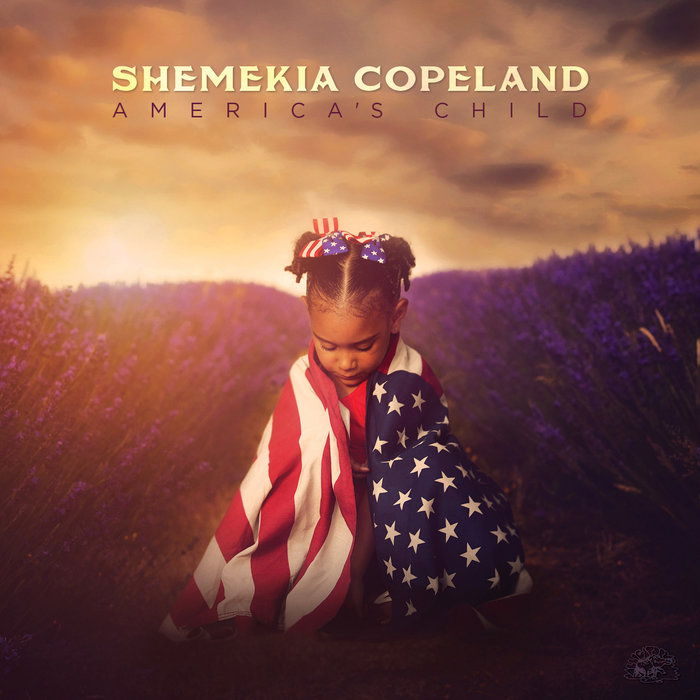 COMING SOON:
DEATH CAB FOR CUTIE, Thank You For Today (8/17)
BLOOD ORANGE, Negro Swan (8/24)