JOAN SHELLEY, Like The River Loves The Sea (CD/LP)
The secret to Joan Shelley's appeal is how she makes collaboration sound so intimate and singular. On her seventh solo LP, Like the River Loves the Sea, the Louisville, Kentucky singer/songwriter is again joined by guitarists James Elkington and Nathan Salsburg, as well as her Maiden Radio bandmates Cheyenne Mize and Julia Purcell. Travelling to Reykjavik, Iceland to record the album in under a week, Shelley enlisted a few locals: producer Albert Finnbogason, Sigrún Kristbjörg Jónsdóttir on violin and viola and Þórdís Gerður Jónsdóttir on cello. The resulting 12 tracks come off strikingly focused and emotionally sophisticated. The gentle opener, "Haven," demonstrates Shelley's crystalline vocals and virtuosic fingerpicking style, while the subtly bombastic back-up vocal of "High on the Mountain" closes off the 12-track, 38-minute LP. The rest of Like the River Loves the Sea shows Shelley working with a multitude of ideas, as "Coming Down for You" finds her stretching affecting vocals and lyrics overtop bouncing steel guitar, while "The Fading" uses guest vocalist Bonnie 'Prince' Billy as a gritty counterweight and "Stay All Night" inventively plays around with polyrhythms. On Like the River Loves the Sea, Joan Shelley proves she may be the only active musician who can surround herself with collaborators and sound exactly like herself.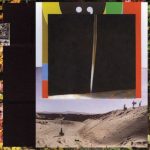 BON IVER, I,I (CD/LP)
Over 12 years the music Justin Vernon has created as Bon Iver has constantly changed, but that doesn't mean the old sounds have been undone; they've been repurposed and reused, evolving into something different – but always as compelling as the Bon Iver of yesteryear. Over the course of the past three albums, Vernon has rapidly expanded his sonic palette. The gorgeous, stripped-back folk of 'For Emma, Forever Ago' developed and swelled into the self-titled album's soaring baroque pop, and then twisted and evolved into whirring electronics of '22, A Million'. Each reinvention held Vernon's distinctive, reassuring vocals at the heart of them, but the instrumentation varied drastically. This time around, though, instead of turning everything on its head one last time, he's chosen to combine the sounds of the past three releases. Bon Iver has pieced together this fourth album in an impossibly intelligent way. The crunchy bleeps and bloops that permeated '22, A Million' are present and correct, but they aren't as obvious and overpowering as they were last time. While 'Jelmore' would have fit comfortably on '22, A Million', on other cuts such as 'Faith' the electronics are complemented by stunning soundscapes that mirror older songs like 'Holocene' and 'Calgary'. Meanwhile the warming folk riffs of 'Marion' are reminiscent of 'For Emma' or 'Re:Stacks', from the first album, yet the sumptuous brass lines finishes are evocative of the brass used throughout 'Bon Iver, Bon Iver'. But it's not just the previous albums that get a look in. The jangling piano and sky-high melodies of 'U (Man Like)' hark back to 2009's 'Blood Bank EP' (in particular 'Babys'), while a collaboration with James Blake, 'iMi', bears similarities to their previous team-up 'I Need A Forest Fire'. All three previous albums come to heads on album closer 'RABi', with a slinky saxophone here and Americana-flecked guitar there. It's the perfect summation of 'i, i' in its entirety, with contradictory instrumental lines gorgeously meshing together, turning the older sounds into something fresh and new. But it also feels bittersweet. With 'i, i' marking the end of the album cycle, the possibility of any future Bon Iver music is uncertain. Yet Vernon leaves those worried about the future with a note of comfort. As 'i, i' draws to a close, Vernon, accompanied by tight choral vocals and opulent brass, sings, "Well, it's all fine and we're all fine all any way", to which he later responds with a whispered, echo-y, "But If you wait it wont be undone…".

BONNIE PRINCE BILLY & BRYCE DESSNER, When We Are Inhuman (CD/LP)
Bonnie 'Prince' Billy (also known as Will Oldham) has teamed up with The National's Bryce Dessner for a stunning collaborative album with the contemporary classical ensemble Eighth Blackbird. The album features a number of new Eighth Blackbird arrangements for Will Oldham, as well as a new installment of Dessner's Murder Ballades series written for Eighth Blackbird. The collection also includes a live performance of Julius Eastman's "Stay On It," paying tribute to the musician who passed away in 1990. Across the LP, the group draws on a wide range of roots and Americana traditions, pairing Appalachian and old folk tunes with more contemporary and sometimes avant-garde offerings.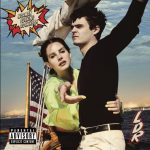 LANA DEL REY, NFR! (CD/LP)
In Lana Del Rey's Twitter bio you'll find a quote from Walt Whitman's 1892 poem Song Of Myself. It's an unsurprising move for someone who's spent much of the last decade carving out her niche as a 21st-century pop poet documenting, much like Whitman did, her own perspective of America. The quote itself – "Do I contradict myself? Very well then, I contradict myself; I am large – I contain multitudes" – feels like an apt one for this point in Del Rey's career. Since she broke through with 'Video Games' in 2011, she's been pegged as music's resident "sad girl". In 2017, she challenged that label as she beamed at the world from the sleeve of her fifth album 'Lust For Life'. The narrative was that she was happy now but, as Whitman himself alluded, life doesn't have a single focus and no one is consistently one thing through it all. On 'Norman Fucking Rockwell!', Del Rey is many contradicting things. She is hopelessly in love and resigned to misery, willing to forgive the men in her life and disappointed in those who orbit in the same circles as her. As with many of the men in Del Rey's songs, she openly acknowledges his flaws with a wicked sense of humor, but seems OK to stick it out with him. "Why wait for the best when I could have you?" she asks at one point, as if finding someone better who doesn't make her feel blue isn't a realistic option. On 'Love Song', a gorgeous track that drifts on stroked piano notes and the ghostly echo of strings, things are a little better. "Oh, be my once in a lifetime," she murmurs serenely, as if she's whispering her desires to a sleeping lover. 'Mariners Apartment Complex', which swells and strips back like the tide, and the dark, driving 'California' find her offering to hold. Overall, 'Norman Fucking Rockwell!' isn't a surprising record – it's a logical next step for Del Rey to take in a journey that's seen her grow from hip-hop-flecked pop to bohemian folk. It would be easy for it to feel like Lana Del Rey-by-numbers but she avoids that trap by making something filled with beauty that subtly moves her sound on, ushering her into territory marked "timeless." Everything here feels entirely Lana, exactly as you'd want. Lana Del Rey is large – she contains multitudes, and the way she balances and embodies them on her fifth album is nothing short of stunning.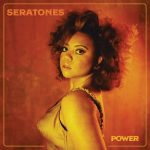 THE SERATONES, Power (CD)
Three years is a long haul between albums, especially for a new band. So it's no surprise that Seratones 2.0 is substantially different from the band's 2016 garage-rocking debut. Jimbo Mathus is out as producer, Cage the Elephant's Bradley Shultz is in, and the onetime Shreveport, Louisiana quartet is now a quintet with a new keyboardist and guitarist. What hasn't changed is frontwoman/guitarist/singer A.J. Haynes whose bold, sassy photo is the lone picture on the disc's cover. It's only a matter of time until she breaks away for a solo career following the examples of other scenery eschewing frontwomen from Janis Joplin to Chaka Kahn and Brittany Howard of the Alabama Shakes. This may be credited to the Seratones band, and the material is co-written with other members, but musically it's Haynes and a somewhat faceless backing. Mix the Pretenders with Prince, Blondie and Shannon & the Clams and you've got a reasonable indication of Seratones' fresh attack. There's still a firm foundation of rock as the driving drums of the title track affirm. But these are soul songs, some with string and synth accompaniment, that are often powered by a dynamic rhythm section supporting the spirited, spotlight-stealing vocals of Haynes. There are obvious references to the '60s, especially in the slow dance "Lie to My Face" and the bluesy Motown groove of "Who Are You Now." But you'll have to look twice to be sure "Sad Boi" isn't a cover of an obscure old Prince B-side with its slithering keyboard line and funky bass. Haynes even sounds like the purple one when she shifts into falsetto for the sparse, synth-based "Permission," with the androgynous lyrics, "I'll let you put on my makeup. I can make you feel dangerous." And you'll definitely think you've changed discs to an old Blondie release as Haynes sounds so similar to Debbie Harry on the new wave "Heart Attack," a tune that even includes a Clem Burke-styled drum fill, that you'll be searching the notes to see if Harry guests. Okay, so originality isn't Seratones' strong suit. There's enough raw energy in the thumping hard funk of "Gotta Get to Know Ya" and especially Haynes voice when she sings "I'm getting tired of all of your bullshit alibis" on the pissed off "Lie to My Face," to power any stage the band plays. The album closes with its only ballad, the piano and voice dominated "Crossfire" which, although a lovely showcase for a more delicate approach in Haynes' voice, seems a bit out of place amongst the higher intensity contents of the rest of the appropriately named POWER. The Seratones' sabbatical was well spent. The band's newfound muscular R&B breathes new life into their sound, Shultz's production is tough yet layered, and with the marketing heft of the New West label behind them, the group is poised to join other contemporary soul outfits like St. Paul and the Broken Bones and Southern Avenue bringing gospelized rocking to the masses. Like the chemical from which their moniker is somewhat derived, Seratones' music will leave you feeling more elated and euphoric after a single spin.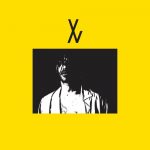 VELVET NEGRONI, Neon Brown (CD/LP)
On "'Neon Brown', Velvet Negroni is a griot relaying the life and times of his own island – it's a singular place, with the squeak and thrum of guitar strings looped over drum machine beats accented by steely marimbas, all creating a pocket for one of the most authentic and original artistic voices ever committed to tape. You follow his voice as it rhymes in double time, or hiccups and la-las through a break, or croons from a room down the hall, as it unfolds into another story of lost love, or another joke about lost drugs, as he tries to make sense of a life spent in the (sometimes harrowing) pursuit of communion.
BROTHER OLIVER, Well, Hell (CD)
WHITNEY, Forever Turned Around (CD/LP)
KILLER REISSUES: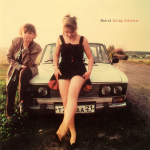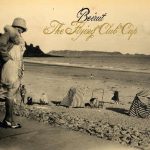 BEIRUT:
Gulag Orkestar (LP)
The Flying Cub Cup (LP)
The Rip Tide (LP)
COMING SOON:
IGGY POP, Free (9/6)
BRUCE COCKBURN, Crowing Ignites (9/20)
THE REPLACEMENTS, Dead Man's Pop (9/27)
And don't forget these STILL-NEW platters that matter!

SLEATER-KINNEY, The Center Won't Hold (CD/gatefold LP)
In WB Yeats' most famous line, "things fall apart, the center cannot hold." Things were pretty bad when he wrote that in 1919, the first world war segueing smoothly into the Irish war of independence, but Sleater-Kinney twist the line into something even worse. The center won't hold – it could, but it won't. Order might theoretically reign, but we'd prefer to reject it and watch the world burn. This, then, is an album full of friction: between bodies, generations and, it turns out, the band themselves. The Pacific Northwest trio went on hiatus for a decade after what many consider their masterpiece, The Woods, in 2005; co-frontwoman Carrie Brownstein became hipster-famous in the interim for her sketch comedy show Portlandia. They returned to huge acclaim with No Cities to Love in 2015, and for this follow-up, enlisted Annie Clark, AKA St Vincent, as producer. This is a bold and brilliant leap into a new sound for the band. The band's guitars are made to feel like synths on the Enjoy the Silence-channeling Reach Out, given a new-wave sheen on the brilliant chorus of Hurry On Home, and turned into dinky Devo toys on Love.  This is a rather post-apocalyptic landscape – on Ruins, strife manifests as Godzilla – but Brownstein and Corin Tucker romp across it with a series of excellent pop melodies. They wisely make Can I Go On, a song about brutalising ennui and the futility of existence, into a Roxy Music disco strut with an exultant top line. The Dog/The Body, the most traditional song here, has a chorus made for drunken karaoke on a school night despite being about a worn-out love affair. The chorus from "Bad Dance" is extremely hammy: written as if for a musical called Anthropocene!, Brownstein casts herself as an agent of sexy chaos, and really sells its jazz-hands fervor. Maybe musical theater is in her future: she is a very actorly singer who has long had a streak of ludicrous, ironic coquettishness. This reaches its apex in "Hurry On Home," where she seems to toss and turn on a bed, hopelessly horny, squeak-purring for someone to "disconnect me from my bones." But sex for Brownstein isn't just a roll in the hay – it's a counterweight to the abuse she faces by living in public ("you know I'm unfuckable, unlovable, unlistenable, unwatchable"), that lets her "erase the marks, begin again". On the title track she similarly longs for "something muddy to cover up the stain." This sense of sex being perhaps the only palliative in our fractious, disconnected world is essayed even more powerfully by Tucker, who has an innately more serious voice, an ideal foil for the sly goofball Brownstein.

THE HOLD STEADY, Thrashing Through The Passion (CD/LP)
You don't listen to Hold Steady albums – you live in them. Craig Finn's barstool-rock raconteurs' six albums so far have been engrossing adventures through an America full of delinquents and dreamers, their stories sketched into bolshy, blue-collar indie singalongs. It's a formula that's served the group well: with the exception of 2010 misstep "Heaven Is Whenever," The Hold Steady have operated with a dependability befitting their band name since forming in Brooklyn in 2003, amassing a devoted cult fanbase in the process. On seventh album Thrashing Thru the Passion, they further cement their punk poet laureate credentials over 10 songs-cum-caterwauling character studies that are among Finn and friends' most enthralling to date. It doesn't take long to tick off their trademarks. Feverishly fun opener "Denver Haircut" packs fist-punching guitars, E-Street Band-like harmonies and grabby lyrics plunging you into Finn's imagination: "He shaved his head at the airport, in a bar at the end of the concourse," roars its opening line. The frontman's tales of chancers and chasers don't end there: "Blackout Sam" is a Randy Newman-ish piano plod about a dropout who "keeps waking up at parking ramps" while "You Did Good Kid" is a murky mood-setter centering on "drifters in the kitchen" drugged into oblivion. Thrashing Thru the Passion does what it sets out to do: scratch again beneath the surface of America's hedonistic undertow, and prove there's plenty more life in these Brooklyn boozehounds yet.

KING GIZZARD & THE LIZARD WIZARD, Infest The Rats Nets (LP)
Melbourne, Australia-based psychedelic rock monarchs King Gizzard & the Lizard Wizard release their second album of 2019; Infest the Rats' Nest contains more hardcore potency than the more lighthearted, bluesy album, Fishing for Fishies. This latest addition to the group's ever-growing discography sounds more like Metallica than they ever have before. The concept album explores current ecological issues, and is set in a near-future post-apocalypse. Fast-paced metal jams kick off the first half of the album, with warping distortion leaking from the guitars and bass. The longest track, "Superbug," drags listeners through gritty, James Hetfield-esque vocals that burst through the fuzz of the instrumental sections of the song. Tapped guitar frets babble out breakneck guitar riffs, whipping through the rest of the record like a jackrabbit on fire. As one should expect from King Gizz, Infest the Rats' Nest never repeats itself, flying through idea after idea like a heart-stopping drop into the rock'n'roll depths of "Hell," the final track. It's never safe to assume anything about King Gizzard & the Lizard Wizard, but one can figure that this band have an intense musical agenda and a never-ending appointment with a stupefied audience.
SHURA, forevher (CD/LP)
Shura emerged in 2014 as a pop star with a contradiction at her core. "Touch," her lo-fi disco debut single, was a sort of "Dancing On My Own" for a new generation: an eminently danceable song about watching somebody else dance, about wanting to touch one another but being unable to because you're paralysed by your own thoughts. Her 2016 LP Nothing's Real was full of pop songs about unfulfilled promise and missed connections. With track titles like "2Shy" and "Tongue Tied," she channelled the feathery soul of Janet Jackson and early Madonna while singing about being so engulfed in her own mind that she came apart from her body (the title track described the near-death pangs of a panic attack). If Nothing's Real was all thought, the Manchester-born singer-songwriter's follow-up forevher is all feeling. Shura (real name Aleksandra Denton) spent the three years between her first and second records falling in love. The relationship that inspired forevher is a long-distance one, played out between New York and London via Skype and iMessage, and so the album tells a very modern story of intimacy (switching off Airplane Mode as soon as you land to see what your lover sent you while you were flying; being preoccupied with thoughts of the latest nude they sent you). In tandem, her sound has grown into something more corporeal: While her voice on forevher largely comes through the filter of Auto-Tune, the instruments are looser and more live than they were on Nothing's Real, with string flutters mimicking skipped heartbeats, and basslines settling into deep, well-worn grooves. If Shura used to hover awkwardly on the edges of dancefloors, now, she gives herself over to them.
DREW HOLCOMB & THE NEIGHBORS, Dragons (CD/LP)
Drew Holcomb's steady songcraft has slowly but surely charted a course toward an expansive sound since he first arrived with his band, The Neighbors, nearly 15 years ago. His latest album, Dragons, follows suit with an anthemic album that maintains the requisite spiritual depth and communal sentiments with vast instrumentation. Holcomb says in a press release for Dragons that the album was largely inspired by the quote, "Always be kind, for everyone you meet is fighting a great battle." The 11-song set documents the battles surrounding Holcomb on all sides, with numerous songs inspired by his family. From the loss of his brother in 1999 ("You Never Leave My Heart") to treatises of longing for his children ("See The World") and wife ("But I'll Never Forget The Way You Make Me Feel"), Holcomb's songs feel personal in their hopes and struggles, even as he follows his Americana roots, power pop, or newer synth-pop leanings. Holcomb has always had a unique yet straightforward way of recognizing the world's dual (or dueling) reality. His catalog has long celebrated the beauty of a new day or the natural world around him even as he laments a heart that's broken or the fleeting nature of life. Dragons finds two ways to nod to that tension. On "End of the World," he acknowledges the bleak while encouraging listeners to "raise up your glass and revel while it lasts." On the closing track, "Bittersweet," he takes a more pensive turn before setting the listener free. "What you always wanted won't always be around / It's bittersweet … Every curtain falls eventually."

LILLIE MAE, Other Girls (CD/LP)
"You've Got Other Girls for That," the haunting opening track of Lillie Mae's ethereal new album, Other Girls, occupies the soundscape between jangly folk-rock and the echoing minor chord of progressive rock. Lillie Mae's plaintive vocals wrap themselves around the tautly plucked mandolin and guitar, and fiddles wash in on bridge to deliver us onto the shores of a new world where the singer declares her freedom from the past. "I ain't your baby, even though I thought I'd be / I ain't your only, maybe the only one who thinks that's so / I ain't your first choice, maybe once upon a time / When I was living with delusions in mind." The album's opening revels the breadth and the depth of Lillie Mae's musical inventiveness. "Crisp and Cold" opens with a sparsely furnished musical landscape, with layered vocals providing the chilling beauty on the opening verses before blossoming into a kind of inverted '60s pop song with galloping guitar. "Blue Heart" is a gentle country swinger that manages to weave in a Beatles-esque sound among the lines of lilting mandolins and swelling fiddles. Lillie Mae takes a page from Kacey Musgraves' punky, cosmic hillbilly on the deceptively bright "At Least Three in This Room," which opens with the piquant line: "How many lanes are either/or?" The song's a perfect riposte to the lover who casts aside partners like leaves fall from trees but who never looks over his shoulder to see who's watching him and planting the seeds of his undoing. "Didn't I" weaves in phrases from the Marshall Tucker Band's rambling songs, even as it captures the ambivalence woven insidiously into all relationships. The album closes with hurricane-force winds on "Love Dilly Love," a psychedelic folk chamber piece that opens sparely with vocal and mandolin before moving quickly into an echoing psychic cyclone of words and sound. Other Girls, produced by Dave Cobb in RCA Studio A, showcases Lillie Mae's ingenious songwriting, her soaring vocals, and her creative ability to weave many musical styles into a single song. Every song powerfully evokes raw emotions even as it wraps such power in the carefully crafted beauty of the song's lyrics and music.
OLD SALT UNION, Where The Dogs Don't Bite (CD/LP)
Belleville, Illinois, five-piece Old Salt Union proves its skill as a modern string band while mostly avoiding folk and bluegrass tropes on its new album Where the Dogs Don't Bite. Bandmates Ryan Murphey (banjo), Justin Wallace (lead vocals and mandolin), John Brighton (violin), Jesse Farrar (lead vocals and bassist), and recent addition Graham Curry (guitar) ignore the often enforced and sometimes limited boundaries of stringband music by sculpting their own vision from familiar blocks of clay. Opening track "God You Don't Need" darkens lyrics about a relationship gone sour with traces of not just banjo-led stringband music but also jazz, classical, and pop elements. As songs under the broad Americana umbrella should, it uses time-tested methods to tell an unheard tale. Other unexpected twists and turns come when the more folk sounding "Hurt Somebody" and bluegrass ode "Ebb & Flow" sidestep clichés and tell equally fresh stories. As its cryptic name implies, the title track goes down an unexpected path when what starts out sounding like something from an acoustic open mic night incorporates triple-layered guitar harmonies and what can best be described as a spirited barroom sing-along among band members. When the band stays closer to its roots, it's a formidable folk outfit. For instance, the bluegrass-flavored "Tell Me So" allows Wallace, its writer, a chance to duet with a true living legend Bobby Osborne (The Osborne Brothers). It's the second song on the album, thrusting listeners from the gloomy "God You Don't Need" to a feel-good nostalgia trip with one of the men behind "Rocky Top"'s lasting popularity. Other tradition-honoring examples include the fiery fiddle tunes "Heartbroke and Lonesome" and "Johann's Breakdown," folk-punk harmony showpieces "Holdin' On" and "Big Dreams, Small Talk," and the musical equivalent of a scenic train ride, "Promised Land." It's a solid, unpredictable set of songs by a formidable band that's hopefully gotten a boost lately from touring with Jesse's uncle, Son Volt's Jay Farrar.

RIDE, This Is Not A Safe Place (CD/LP)
The year is 1997. Andy Bell, emerging from the wreckage of his old band, the mercurial Ride, two years previous, is on stage with his new band Hurricane No. 1. Bell, whose guitar-playing in Ride was once rich and expansive, now plays his instrument with rather less razzle-dazzle. Too late for the Britpop party, too early for the raw, garage-led rock revolution that would soon arrive, Hurricane No. 1 are a band who exist to perform on Soccer AM when the Lightning Seeds cannot make it. Over the coming years, Bell will play bass in Oasis and guitar on Liam Gallagher's later band Beady Eye. At what juncture Andy Bell chooses to call his former schoolfriend Mark Gardener, the man with whom he crafted three albums of always pretty, often lovelorn indie rock so many years ago, is anyone's guess. And yet it's clear within seconds of opening tune 'R.I.D.E' – an awkwardly groovy slice of dance-rock which often sounds like someone running a Boeing 747 through a wall of Marshall amps – that the Oxford band's second album since their 2014 reformation benefits from a wealth of creativity and experimentation that Bell may well have been suppressing for over 20 years. Gardener's voice – fey, deliciously saccharine – entwines itself around the scaffold of the songwriting as seamlessly as it ever did, and yet these are songs far more interesting, daring even, than a band reformed should be delivering all these years on. 'Future Love' could have sat on any of those early albums (the first two Ride records, 1990's 'Nowhere' and 1992's 'Going Blank Again', are classics of the shoegazing genre). It's the sort of fragile indie-rock romper that sounds like it's going to fall apart at any moment, and which sounds all the better for it. 'Repetition' resembles the Pet Shop Boys if they favoured electric guitars over synthesizers. Elsewhere, there's plenty of the sort of dream-pop the band did so well so many years back, and yet 'Eternal Recurrence', 'In This Room' and 'Jump Jet' are among the prettiest songs they've ever created. It's fitting that Ride would choose to call their new album 'This Is Not A Safe Place'. After spending the last two decades of his career very much playing it safe, Bell is back in brave, progressive, creative territory.