Some heavy stuff in the New Release pile this week, including a blast from the archival past from Gov't Mule, a new reunion platter from Dinosaur Jr (with Lou Barlow back in the fold), a collective work from Mark O'Connor and family, a look back by Wye Oak and a new one from our Upstate buddies, Islander! Read on…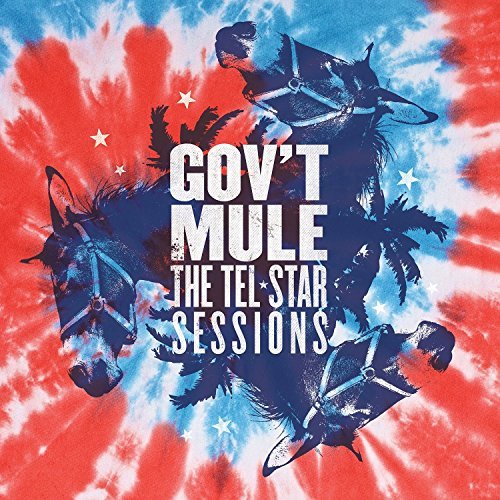 GOV'T MULE, The Tel-Star Sessions (CD/LP)
The Tel-Star Sessions consists of demos recorded in June 1994 at Tel-Star Studios in Bradenton, Florida with the three-piece line-up of guitarist/vocalist Warren Haynes, bassist Allen Woody and drummer Matt Abts. With the possible exception of  the two versions of "World of Difference"–the atmospheric likes of which, amplified by Haynes' fevered singing, illustrates the importance of well-crafted material within the Mule oeuvre–every one of the nine songs, such as "Blind Man in the Dark" and "Rocking Horse," will be familiar to fans of the band.  Yet perhaps only Muleheads of long-standing devotion  will be fully acquainted with the savagery of the trio as captured on "Monkey Hill." In the booklet enclosed in a package as efficiently designed as the music within is arranged, Warren Haynes contributes an essay that supplies insight into the broad intentions of the band, as well as the practical aspects of executing the sound they envisioned, right down to an accurate sonic depiction of Allen Woody's stylized approach to the bass. In doing so, the  titular leader of Gov't Mule demonstrates not just his affection for his late founding partner, but his abiding loyalty to the group. And as a result, The Tel-Star Sessions becomes not just an integral piece of the group's self-renewing history, but a highly proficient and genuinely exciting demonstration of a contemporary rock and roll style on its own terms.
DINOSAUR JR, Give A Glimpse Of What Yer Not (CD/LP)
Once the dictionary definition of "band disharmony", Dinosaur Jr in 2016 are a remarkably steady – even predictable – proposition. Those hoping for a sudden detour into glitch or Simpsonswave are likely to be disappointed by Give a Glimpse of What Yer Not, which instead continues J Mascis's noble efforts to pair the catchiest possible melodies with the sludgiest guitar lines known to man. It's a good time for Dinosaur Jr to return, what with the likes of Nai Harvest and Yuck liberally cribbing from their college-rock songbook – though none of them has quite managed to match the sheer abandon of Mascis's guitar-playing or the quavering desperation of his vocals. Lead single Tiny would have felt at home on pre-Nirvana MTV, while I Told Everyone is as murky as it is melodic. Lou Barlow takes the reins for two tracks: mournful closer Left/Right and album standout Love Is, which brings to mind the Folk Implosion at their most soulful.
WYE OAK, Tween (CD/LP)
Tween is a fascinating look at a band mid-metamorphosis, and makes Wye Oak's sonic leap between Civilian and Shriek make a lot more sense. More than that, the LP is a rare, detailed chronicle of the process a group goes through as it attempts to tweak its voice. Not every band is willing to make itself vulnerable and reveal its false starts or unused directions—but, then again, Wye Oak's lack of fear has always made it great.
ISLANDER, Power Under Control (CD)
Greenville's favorite Power Under Control finds Islander doubling down on their alt-rock, punk via hip-hop inspired sound that's more modern than retro. Their highly anticipated sophomore album is finally here.
O'CONNOR BAND w/ MARK O'CONNOR, Coming Home (CD)
Multi Grammy and CMA Award-winning fiddler and composer Mark O'Connor returns to progressive bluegrass and country music with the O'Connor Band and their debut album, Coming Home. Mark is joined by his wife Maggie on violin and harmony vocals, his son Forrest on mandolin and lead vocals, and Forrest's fiancée, Kate Lee on violin and lead vocals.
O.A.R., XX (CD)
In celebration of their 20th anniversary, O.A.R. has released their new album XX. The two CD set includes a career-spanning collection of O.A.R.'s biggest hits and incredible live shows plus new studio material. Disc One features fan favorites such as "Heaven," "Peace," "Shattered," "Two Hands Up," and more. Disc Two spotlights select performances from their extensive live catalog.
JACKYL, Rowyco (CD/LP)

Gene's Jazz/Classical Corner
SINIKKA LANGELAND/TRIO MEDEAVAL, Magical Forest (CD)
The Magical Forest brings together Sinikka Langeland's Norwegian-Finnish-Swedish Starflowers quintet with the singers of the Trio Mediӕval. It's an inspired concept: the Trio Mediӕval, with their affinity for folk music and their unique vocal blend, adapt themselves ideally to Sinikka's sound-world, which is at once archaic, timeless and contemporary. Quintet members Trygve Seim, Arve Henriksen, Anders Jormin and Markku Ouanskari are amongst the most strikingly original players in Scandinavia today. All bandleaders in their own right, they have been putting their concerted musical energies at the service of Langeland's concepts for a decade and more: the quintet appeared both on Starflowers (recorded 2006) and The Land that Is Not (2010), and Seim and Ounaskari, furthermore, played on The half-finished heaven (recorded 2013, released 2015). The earlier releases with the quintet were also explorations of sung poetry, setting texts from Hans Børli, Edith Södergran and Olav Håkonson Hauge. This time, the kantele player and verse-maker/composer from eastern Norway's "forest of the Finns", looks at much older texts in a fresh cycle of songs built upon myths and legends…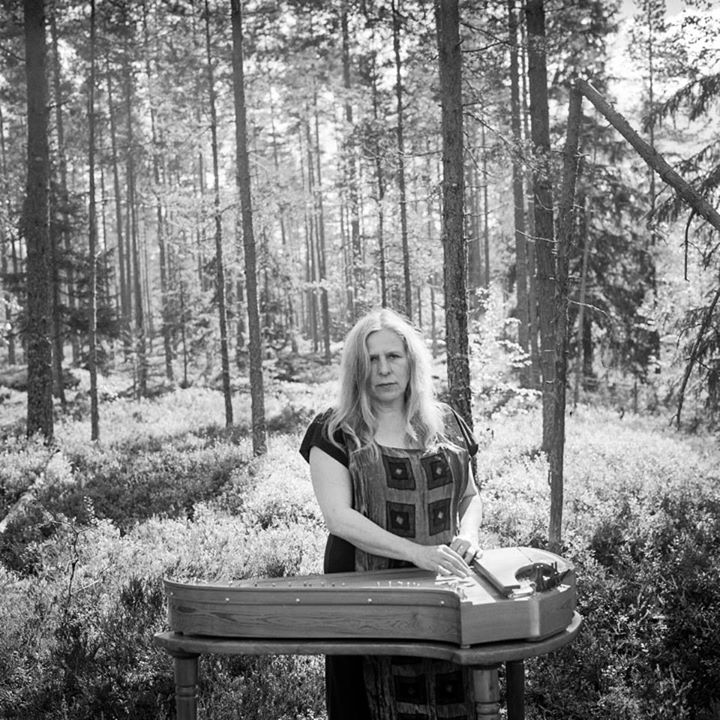 And don't forget these STILL-NEW platters that matter!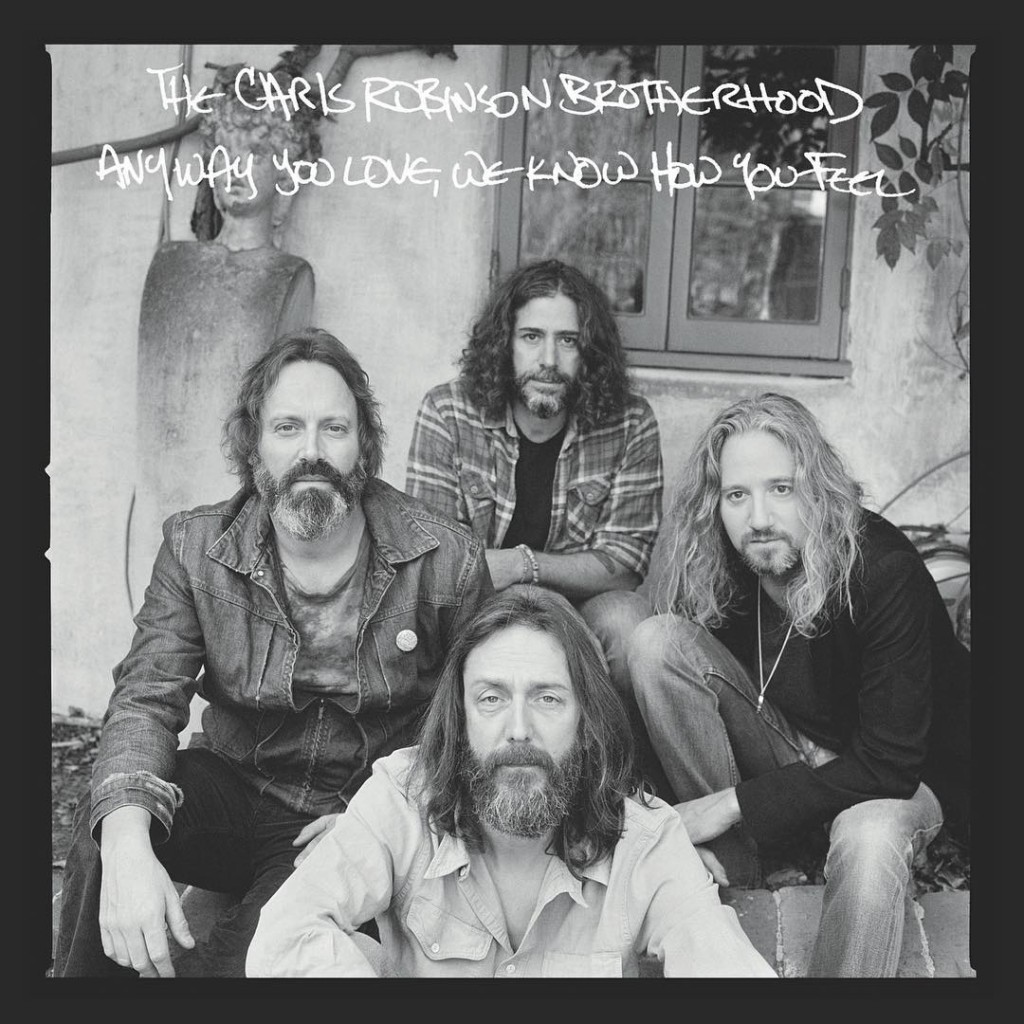 CHRIS ROBINSON BROTHERHOOD, Anyway You Love We Know How You Feel (CD/LP)
Anyway You Love, We Know How You Feel is the Brotherhood's fourth album since 2012, a prolific output that's testament to the industrious schedule of Grateful Dead-length live shows in which new songs are built and honed. Where other bands struggle to come up with an album's worth of material every three or four years, the CRB just love to play. It's guitarist Casal that opens proceedings here, sauntering into "Narcussus Soaking Wet" with a subtle wah-wah line before the band settles into a laidback country-funk groove of glistening electric piano and funky clavinet, through which he threads a hot-wire lead guitar break. The phased backing vocals and Robinson's lyric about "natural magic, mystic ways" suggest he's still committed to his ideal of "cosmic American music"; though as the album proceeds, the relaxed funk and boogie grooves hint at a subtle shift from the Grateful Dead-influenced psych-rock of earlier albums to something more like the country-funk of Little Feat.
DESCENDENTS, Hypercaffium Spazzinate (CD/LP)
Thirty-four years on from their debut album, Milo Goes to College, California punk stalwarts Descendents still seem resistant to the idea of growing up – for good or ill. An ability to switch seamlessly from bruising hardcore to sunbursts of pop melody always marked Descendents out from the SoCal crowd, and that's still the case here, with the snarling Limiter rubbing up against the doo-wop harmonies of Smile. At a time when some punk bands have struggled to summon old glories, staying the same feels like a victory.
DEATH GRIPS, Bottomless Pit (CD/LP)
On their new album Bottomless Pit, Death Grips stitches together one of their most cohesive grotesques ever, renewing their focus on songcraft, rather than chicanery. They draw heavily on abrasive styles, but the group are arguably at their most lethal when they're hijacking popular tastes, as they did on 2012's The Money Store, and as they do here. With their stacked guitar riffs, dissonant samples, and glitchy percussion, the band invokes an alternate history where hip-hop and metal fusion didn't dead-end into visions of Fred Durst's punchable mug.
COMING SOON:
JOHN FOGERTY, Tales From The Bayou (8/12)
OF MONTREAL, Innocence Reaches (8/12)
LYDIA LOVELESS, Real (8/19)