And the amazing crop of newness continues from last week to now. The new DAWES is out, along with the long-awaited AGAINST ME release, and stuff by AMANDA SHIRES, SOUTHERN CULTURE ON THE SKIDS, THE DEVIL MAKES THREE, ROBERT GLASPER & more!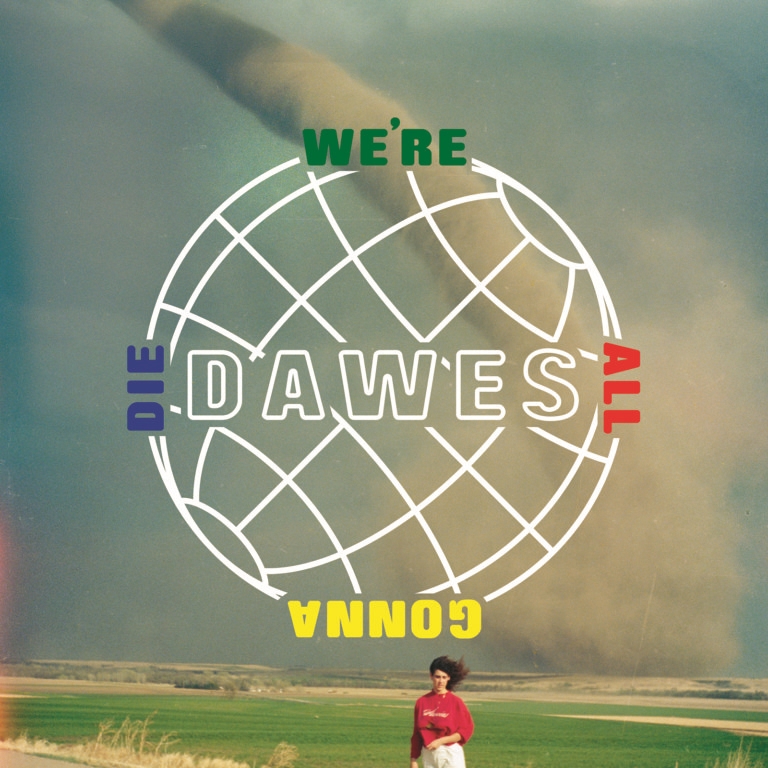 DAWES, We're All Gonna Die (CD/LP)
On their four previous albums, Dawes were SoCal country-rock revivalists. Now, they've slicked up their Seventies ideal, with a big FM-radio sound built on string sections, processed vocals, glockenspiels and vintage synths. Singer-guitarist Taylor Goldsmith is too nice a guy to really step into the role of mirror-shade cynic; he calls L.A. an "air-conditioned town where you live life hunched over your phone." But the band's breezy harmonies (aided by pals from Jim James to Alabama Shakes' Brittany Howard) on songs like "Picture of a Man" and "No Good Reason" are a perfect complement to his gentle malaise.
AMANDA SHIRES, My Piece Of Land (CD/LP)
One of Amanda Shires' best assets as a songwriter is the vivid way she has with off-kilter imagery. It's a lure into her songs that has worked to excellent effect on "When You Need a Train It Never Comes," from her 2010 album Carrying Lightning, or "Bulletproof" on the 2013 follow-up, Down Fell the Doves. That sensibility is more muted on her latest, which tends to emphasize her talents as a singer and musician over her penchant for quirky lyrics. It's understandable: Shires wrote much of My Piece of Land while she was pregnant, when writing songs was, in the words of her press material, a way to "soothe her growing anxiety." Many of these tunes contain an undercurrent of disquiet, though it's never less than artfully expressed.
THE DEVIL MAKES THREE, Redemption & Ruin (CD/LP)
Redemption & Ruin is a 12-song cover-record with two distinct, but intertwined personalities. The first side of the record focuses on the faults and vices that can drive the creative forces within music while the second side focuses on the absolution of life, the soul and forgiveness. Within Redemption & Ruin The Devil Makes Three exhibit their wide range of influences including nods to the blues (Robert Johnson, Muddy Waters), Gospel (Down in The Valley), country (Townes Van Zandt, Hank Williams Sr.), bluegrass (Ralph Stanley), and the obscure (Tom Waits). The energy of The Devil Makes Three's live show is translates in all of their recordings and Redemption & Ruin pays homage to where that energy was created and shaped.
CLAIRE LYNCH, North By South (CD)
On North by South, Claire Lynch pays homage to her favorite Canadian songwriters on a set of bluegrass and new acoustic tracks. After her recent marriage to a Canadian, Lynch began to dig into the vast catalog of songs written by Canadian songwriters and found the inspiration for this project. Working with Alison Brown in the producer's chair, she delivers stand out versions of Ron Sexsmith's "Cold Hearted Wind" with Jerry Douglas on Dobro, the catchy "Kingdom Come" written by Old Man Luedecke featuring Béla Fleck (banjo) and Stuart Duncan (fiddle) and the gorgeous maritime ballad "Molly May" written by Cape Breton's JP Cormier. Lynch also offers thoughtful reinterpretations of songs by Lynn Miles ("Black Flowers"), Dave Francey("Empty Train") and Gordon Lightfoot ("Worth Believing") and contributes the light-hearted, self-penned "Milo" to the project

ROBERT GLASPER, Artscience (CD/LP)
With last year's Covered, free-thinking idiom-bender Robert Glasper imaginatively used a classic acoustic-trio jazz lineup to rework pop-structured songs. ArtScience reassembles his vocoder-dominated Experiment quartet, but this time with all the members joining the electronically massaged vocals in a recalibration of the group's balance of pop, dance and jazz methods.
SOUTHERN CULTURE ON THE SKIDS, Electric Pinecones (CD)
Anyone who ever had the chance to see Southern Culture on the Skids' alter ego, The Pinecones, perform will get their memory jogged on SCOTS' new album, Electric Pinecones. In the past, the band opened sets for themsevles under the moniker, delivering a swampy, and more '60s surf pop rock feel. There's still rockabilly, folk-rock and Americana elements with narly duets between Rick Miller (guitarist/singer) and Mary Huff (bassist/singer), along with steady repetitive drumbeats and swirling, tremolo effects on guitar.
AGAINST ME!, Shape Shift With Me (CD/LP)
When Against Me! singer Laura Jane Grace came out as transgender in 2012, it felt like a radical and important moment for a punk scene that was inching towards staid heritage status. The album that followed her transition, Transgender Dysphoria Blues, was no less striking: a sprawling punk opus that was unflinchingly honest and, surprisingly, a lot of fun. Following up such a seismic work was always likely to be a challenge and, sensibly, Against Me! have chosen evolution rather than revolution with this, their seventh album. Where TDB was aflush with catharsis and the freedom of Grace feeling truly herself, Shape Shift With Me is her "relationship album", on which she contends with the complications of her new life. In lesser hands it could come off as all a bit myopic, but Grace's visceral way with language keeps things moving. It's a potent mix of the personal and the political.
CYMBALS EAT GUITARS, Pretty Years (CD/LP)
Pretty Years, the wildly ambitious fourth LP for Cymbals Eat Guitars, is easily the band's most sonically enigmatic and most rewarding album yet. Their trademark cacophony guitar rock and innate propulsion are still abundant, but they're buttressed by raucous synth and keyboard lines, and an extemporaneous saxophone performance, which enrich when they could easily clutter these songs.
ROYCE LOVETT, Love Wins (CD)
Following his 2015 major label debut release Royce delivers 5 more thoughtful, well-crafted songs produced by Nate Butler (Cheetah Girls, Luther Vandross). These songs exemplify a natural next step in Royce's young career, stronger songs, more musical, more funky, more personal.
MIGHTY SAM MCLAIN, Last Recordings (CD)
Mighty Sam McClain never experienced the release of this, his final album, 'Time and Change." The legendary blues and soul performer passed away in New Hampshire June 15, 2015 by the age of 72. The songs on this album were all written and produced by Sam himself (except for one song, written by Sam's friend and mentor Melvin Underwood) in cooperation with the multi-instrumentalist Pat Herlehy, his musical partner through many years. This isn't one of those somber 'memorial' albums. Sam would not have wanted that. He wanted to be remembered with the same kind of spirit and energy he put into his music, on countless stages and recording sessions around the world.
MEAT LOAF, Braver Than We Are (CD/LP)
BOBBY RUSH, Porcupine Meat (CD/LP)
TAKING BACK SUNDAY, Tidal Wave (CD/LP)
DIE ANTWOORD, Mount Ninji & Da Nice Time Kid (CD/LP)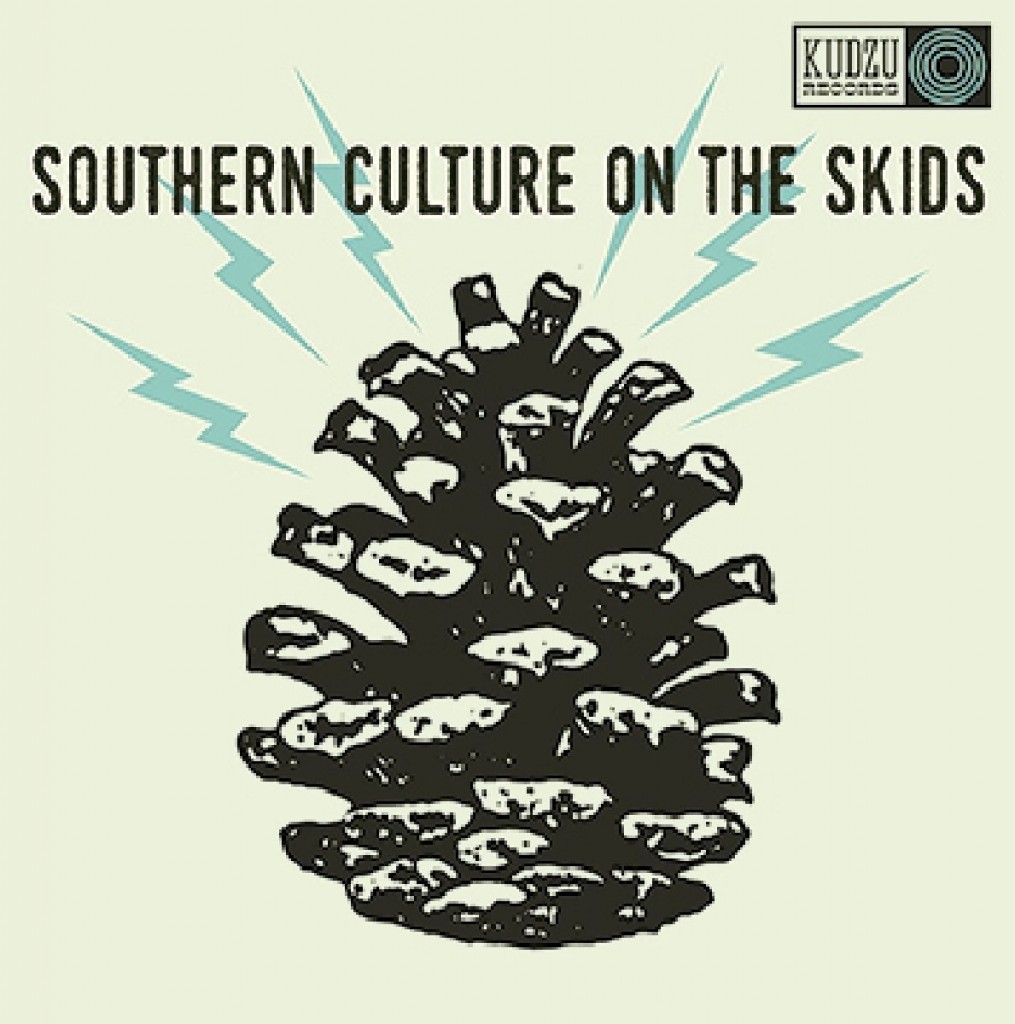 GENE PICKS:
JOHANN JOHANNSON, Orphee (CD)
On Johann's first album in six years, the genre-blending score represents all facets of his previous works from intimate string quartet pieces, to large string orchestra works, featuring electronics, drones, organ, piano, choir, as well as enigmatic shortwave broadcasts to create an evocative & immersive sound. Orphee is a melancholic, yet optimistic musical journey inspired by the Orpheus myth Orpheus rising from the underworld, trying to escape darkness into the light.

LANG LANG, New York Rhapsody (CD/LP)
As it has wowed musicians for over a century, the magic of New York City fired the imagination of superstar pianist Lang Lang who is joined by a one-of-a-kind cast of collaborating artists for the creation of his new album, New York Rhapsody. From the haunting reveries of Gershwin and Copland to the in-the-moment intensity of songs made famous by Alicia Keys, Lou Reed and Don Henley, New York Rhapsody rediscovers the dazzle and the soul of America s most symbolic city as great artists have imagined them. Lang Lang with Grammy Award-winning producer Larry Klein have assembled an album that embraces the musical spirit of New York in ways both surprising and traditional.  Guest artists include Andra Day, Jason Isbell, Jeffrey Wright, Lindsey Stirling, Madeleine Peyroux, Kandace Springs, Sean Jones, Jerry Douglas and Lisa Fischer.
MADELEINE PEYROUX, Secular Hymns (CD)
As Madeleine Peyroux has made plain in recent years, small venues feel most like home to her. Peyroux brought her regular guitarist Jon Herington and bassist Barak Mori to a 200-seater 12th-century Oxfordshire church (hence the title) for this recording of classic songs from composers as different as Tom Waits, Allen Toussaint, Sister Rosetta Tharpe and 19th-century American songwriter Stephen Foster. Secular Hymns is very close to the feel of a Peyroux live show, and one in which she's clearly having a ball.
YUJA WANG, Sonatas & Etudes (CD)
Make no mistake, 22-year-old Yuja Wang is a wondrously gifted pianist whose debut album of sonatas by Chopin, Liszt and Scriabin, with the stimulating addition of two Ligeti Etudes, suggests a combination of blazing technique and a rare instinct for poetry. In Scriabin's Second Sonata she is beautifully sensitive to the moods, whether tranquil and starlit or tempestuous, reflecting the composer's love of the Baltic Sea. She is fiery but never reckless in Chopin's Second Sonata, off like the proverbial greyhound at the first doppio movimento, and offers a dramatic bass emphasis at the climax of the heaven-storming development. Her finale is truly sotto voce yet with the widest variety of touch and expression, and for the most part her playing, while sharply individual, is free from all distorting idiosyncrasy or mannerism. Wang is young, wonderfully talented and trained, superbly recorded and, if this disc is anything to go by, she has the world at her feet. As a crowning touch her Ligeti Etudes are both musicianly and dazzlingly incisive.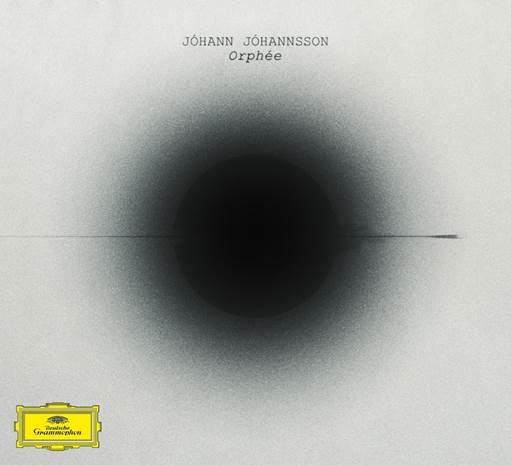 COMING SOON:
BEACH SLANG, Loud Bash Of Teenage Feelings (9/23)
FABULOUS THUNDERBIRDS, Strong Like That (9/23)
JOHN SCOFIELD, Country For Old Men (9/23)
And don't forget these STILL-NEW platters that matter:
WILCO, Schmilco (CD/LP)
After a few years devoted to side projects, Wilco re-emerged last year with "Star Wars," a fancifully titled surprise album that sounded scruffier, rougher and more off-handed than anything the Chicago sextet had done in a decade.Now "Schmilco" (dBpm Records) arrives, a product of the same recording sessions that produced "Star Wars" but a much different album. Though it's ostensibly quieter and less jarring than its predecessor, it presents its own radical take on the song-based, folk and country-tinged side of the band. The key sonic element is the space between notes, the ambience of the room as an element in the arrangements, the lack of clutter or any hint of excess. Acoustic guitars, hand percussion, brushes and a tinge of chamber-pop texture emerge as the primary sonic building blocks. evoking the early, pre-glam days of Tyrannosaurus Rex. And like the young Bolan, Wilco has made a weird little folk record. It not only sounds different than the band's previous album, but slightly out of step with the rest of its discography. Just when you thought you had these guys figured out…
NICK CAVE & THE BAD SEEDS, Skeleton Tree (CD/LP)
Nick Cave's new album with the Bad Seeds, is a similarly gargantuan task. How do you judge a record written by an artist enduring the most emotionally traumatic event that can happen to a parent, a man enveloped by grief after the death of a child? Cave's 15-year-old son Arthur died last July after falling from a Brighton cliff while the singer was halfway through writing it. He duly released a statement with wife Susie Bick asking for privacy to grieve before enlisting director Andrew Dominik to help him make documentary film One More Time With Feeling so that he could address the album's harrowing context without having to speak to journalists. The result is beautiful, visceral and, predictably, emotionally devastating. From the first line of eerie opener "Jesus Alone" ("You fell from the sky/Crash landed in a field/Near the River Adur") Cave makes it clear that he will not be hiding from the tragedy suffocating him, before warped instrumental sounds create a surreal sense of depersonalisation. Gone is the old, lush assurance in Cave's voice, replaced by a poised fragility as he sings about lacing up the shoes of his "little blue-eyed boy" on "Girl in Amber". Imaginative preconceptions of death, a theme he has lyrically obsessed over for decades, have been sobered by a personal apocalypse. "I used to think that when you died you kind of wandered the world/ In a slumber til you crumbled, were absorbed into the earth/I don't think that anymore," he spits bitterly with barely-concealed anger, flooring the listener with the crushing magnitude of everything this means for an artist changed utterly
ST. PAUL & THE BROKEN BONES, Sea Of Noise (CD/LP)
Sea Of Noise lifts this Alabama eight-piece from its spot as the nation's best young party band into headier and more exciting territory, where insights matter more than mere imitation. If its 2014 debut album Half The City proved that the group had the chops to refresh bar-band revivalism, this new release stands firmly in the present. This is most evident in Janeway's lyrics; throughout Sea Of Noise, he contemplates racial violence and political unrest, considering how it affects his intimate relationships and asking hard questions about how to respond as a compassionate person and a man of faith. "I can't tell what side I'm on," he sings in the praise-choir rouser "All I Ever Wonder." Horns and background voices keep him lifted. In songs like this one and the Temptations-touched "Brain Matter," his confusion becomes a welcome challenge to think harder and feel more.
JACK WHITE, Acoustic Recordings 1998-2016 (CD)
'Jack White Acoustic Recordings 1998-2016' is the definitive Jack White songwriting collection, spanning his 20+ year career. It includes White's acoustic-based recordings with the White Stripes, the Raconteurs, and his acclaimed solo projects. The music included here is all-encompassing, highlighting White's versatility, and the songs are presented with unique character in chronological order. The completely remastered collection includes album tracks, B-Sides, remixes, alternate versions, and previously unreleased studio recordings and is a must for any fan of the genius that is Jack White.
THE HEAD & THE HEART, Signs Of Light (CD/LP)
Recorded in Nashville with producer Jay Joyce (Eric Church, Cage The Elephant), Signs Of Light, crackles with the upbeat, sing-a-long energy of the Head And The Heart's finest work. Lead single "All We Ever Knew," which was written during the "Let's Be Still" era but never captured to the band's satisfaction until now, is sure to be a crowd-pleaser, while "Turn It Around" seems primed to be a future concert staple, matching its inspirational message with a lush and multi-layered soundscape. pick up a copy of The Head and The Heart's new album "Signs Of Light" and get a free, limited-edition Coke-bottle-green 7″ vinyl single featuring "All We Ever Knew" b/w "Library Magic!"