We've got some great stuff goin' on this week at New Release central. J. Roddy Walston, one of our fair city's Fall For Greenville headliners, has a new platter out today, and we're also pretty dang excited about the mighty Blue Note All Stars, not to mention a Pearl Jam live set and Lucinda Williams re-envisioned Sweet Old World! Read on…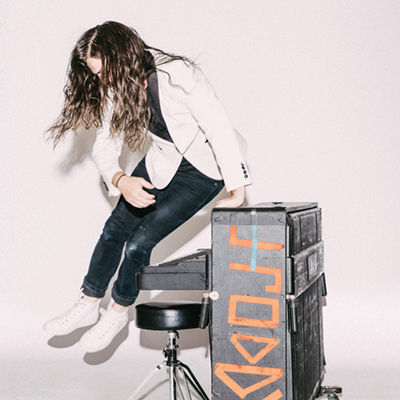 J. RODDY WALSTON & THE BUSINESS, Destroyers Of The Soft Life (CD/LP)
Four years after the release of their raucous breakout album Essential Tremors, Richmond's J. Roddy Walton & The Business is back with a new album, Destroyers of the Soft Life. On Destroyers, the band melds engaging, melodic songwriting with sharp observations about American culture without skimping on the energy or attitude that makes them one of the most exciting rock bands today. The 'bar band' sound of the past has evolved into a booming cacophony that could fill stadiums.
KAMASI WASHINGTON, Harmony Of Difference (CD/LP)
Harmony of Difference was originally part of a multimedia work that illustrated how forces that seem to be working in opposition could come together as a composite of complex beauty. This was illustrated in the original exhibit by a series of projected paintings (created by artist and Washington's sister Amani Washington) that were gradually overlaid to form an abstract image of a face. Musically, Washington explores the theme by writing a series of five short pieces that are also folded together into a lengthy, recombinant suite. That extended piece, called, "Truth," was released earlier this year as part of a short film by director A.G. Rojas (which was also part of the Whitney exhibit). The structure lends a sense of déjà vu, as motifs and riffs and melodies are introduced and then reappear later. Where musical counterpoint was the driving idea for the compositions, Harmony also feels like a meditation on memory, association, and vantage point. Hearing it in one sitting is like looking at a sculpture from multiple angles and suddenly the three-dimensional form clicks in your mind and you apprehend the whole. In approach and tone, Harmony feels of a piece with parts of The Epic. "Desire" anchors the suite with its elemental one–two–three bassline, which hints at the iconic motif from John Coltrane's A Love Supreme, while "Humility" is driving and jagged, focusing most on Cameron Graves' spray of piano notes. "Perspective" is a mid-tempo groover in the soft funky vein of Grover Washington Jr. There are elements of '60s small-group jazz and '70s R&B; calypso rhythms percolate under tightly arranged ensemble sections and then the structure gives way to thematic improvisations. Throughout, Washington has a particular mode of arranging and layering the horn section (which, along with his tenor, includes Ryan Porter on trombone and Dontae Winslow on trumpet) that's dreamy and lush, a slowly drifting cloud of healing sound. Though Washington is a fine tenor soloist, the essence of his artistry is found in his explosively grand compositions and arrangements. "Truth," like parts of The Epic, is a dense, maximalist tune with strings and choirs reaching for the heavens in the manner of an old Hollywood production number choreographed by Busby Berkeley, and for some people the sheer drama of it all may prove to be overwhelming. But Washington expertly juggles all the parts to create music that is deeply (and surprisingly) accessible. As a player/bandleader/composer/arranger, Quincy Jones and Oliver Nelson are two of Washington's clear antecedents. Albums like Jones' 1970 classic Gula Matari and Nelson's 1961 outing The Blues and the Abstract Truth featured exceptional soloists on extended pieces where genre was fluid and the composition and the arrangements were the biggest selling point. Like Jones and Nelson, it's not hard to imagine Washington having great success in film scoring—his sense of shading and the broad sonic palette available hint at a vast well of possibility. But what ultimately binds Washington's work together is his spiritual approach. As with The Epic, the title of this release and of the individual pieces suggests the scope of his ambition. The concept for Harmony and the video for "Truth" make clear that Washington is framing his work so that they're in conversation with the biggest social issues facing the world. His music is both a challenge and a balm, the starting point of a conversation and a place you can go to meditate on what's been said. Following on its massive and sometimes unwieldy predecessor, Harmony of Difference, a brief and concentrated blast of emotion, is a great place to catch up on what Washington has to say.
PEARL JAM, Let's Play Two (CD/2xLP)
The soundtrack to Pearl Jam's new documentary is both a love letter to Eddie Vedder's beloved Chicago Cubs and a blisteringly powerful concert. The band sets Wrigley Field ablaze with a passionate, powerful set of hits, favorites and hidden gems.
LUCINDA WILLIAMS, This Sweet Old World (CD/LP)
In a rare instance of an artist taking a full-length reconsideration of an earlier work, Grammy-winning singer-songwriter Lucinda Williams has released This Sweet Old World – a complete re-recording of her 1992 album Sweet Old World. Produced by Williams and Tom Overby, This Sweet Old World — recorded to mark the 25th anniversary of the original album's release by Chameleon/Elektra — features all-new renditions of the '92 set's 12 songs, some of which have been dramatically rearranged and rewritten.  On This Sweet Old World, Williams is supported by her touring and studio band: guitarist Stuart Mathis, bassist David Sutton, and drummer Butch Norton. Longtime collaborator Greg Leisz – who participated in early sessions for the 1992 album, and co-produced Williams' most recent studio releases, The Ghosts of Highway 20 (2016) and Down Where the Spirit Meets the Bone (2014) – contributes spectacular guitar work. The package is augmented by four newly recorded bonus tracks that hearken back to Williams' early performing career.
BLUE NOTE ALL STARS, Our Point Of View (CD/LP)
The creative young voices of Jazz have been the lifeblood of Blue Note Records throughout its storied history, from Thelonious Monk and Herbie Hancock to Freddie Hubbard and Joe Henderson, all of whom made their debut albums for the legendary label. The Blue Note All-Stars continue that legacy with the release of Our Point Of View, the debut recording from a supergroup of young visionaries that formed in 2014 for a series of live performances in honor of Blue Note's 75th anniversary. Featuring trumpeter Ambrose Akinmusire, keyboardist Robert Glasper, bassist Derrick Hodge, guitarist Lionel Loueke, drummer Kendrick Scott, and tenor saxophonist Marcus Strickland, the album also boasts a special guest appearance by Blue Note legends Wayne Shorter and Herbie Hancock, and is dedicated to the memory of beloved longtime Blue Note President Bruce Lundvall, who passed away in 2015. The song list includes originals by each of the band members, including two elegies for Lundvall which open and close the album, as well as two renderings of Shorter compositions: an expansive version of "Witch Hunt," from Shorter's 1965 Blue Note classic Speak No Evil, and a stunning performance of "Masquelero" on which the sextet is augmented by Shorter and Hancock.
TOMMY CASTRO & THE PAINKILLERS, Stompin' Ground (CD/LP)
It sounds like Wilson Pickett hopped down Delbert McClinton's throat and is clawing his way out. Left Coast singer/guitarist Tommy Castro masquerades as a bluesman, but that's pure, funky, old-school soul he's pumping out. Castro even had the balls (and the chops) to cover Pickett's '66 classic soul scorcher "99 ½" on 2009's Hard Believer, matching the Wicked Pickett's panther screeches yowl for yowl. There's no Pickett covers on Castro's latest, but his spirit is alive and howlin'. Castro wrote or co-wrote half the material, recorded at Kid Andersen's Greaseland Studios in San Jose. "Nonchalant" is anything but: horn-blasted soul that sounds like a '60s Muscle Shoals session, Castro laying stinging guitar lines around his Picketted throat-searing vocal. Castro's vocal is more Delberty on "Fear Is the Enemy of Love," but the vibe is "Gimme Shelter"-era Stones, Andersen's wife Lisa providing the Merry Clayton-inspired anguished soulful wails behind him. Castro serves up some Mahal on "Further On Down The Road," wavering vocally between Taj and Delbert in a laidback lope surrounded by some really pretty Duane-ish guitar lines. Taking on Delaney and Bonnie's 1970 ripper "Soul Shake" is a fool's errand for most musicians, most of whom desperately try to cover Bonnie's I'm-being-boiled-alive shreiks and fail to live up to the sidemen on this one, with Duane on slide and King Curtis blowin sax. But Castro and his bunch are up for it, rocking it hard and true to the original with help from Danielle Nicole and Lisa Andersen once again for the Bonnie Bramlett scald-a-thon. Castro puts his big boy stompers on for Buddy Miles' "Them Changes," with a little help from Los Lobos' David Hidalgo trading wiggly licks with Castro on guitar and blast-furnace call-and-response vocals worthy of Sam and Dave. Call it blues if you must, or file it under rock, but you can't ignore the soul. But in the long run, it doesn't really matter what you label Castro's effort – it's what it does to you that counts.
THE ROLLING STONES, From The Vault – Sticky Fingers Live (2xCD)
The fifth installment in their From The Vault live archival release series, From The Vault – Sticky Fingers: Live captures the band's performance in Los Angeles on May 20, 2015. The concert at the intimate L.A. venue featured frontman Mick Jagger, guitarists Keith Richards and Ronnie Wood and drummer Charlie Watts, backed by a touring band with members including saxophonist Karl Denson and two keyboardists Matt Clifford and Chuck Leavell. The special show opened the North American Zip Code Tour and featured The Stones' only complete performance to date of their album Sticky Fingers. Included in the release are classic hits such as "Brown Sugar," "Wild Horses," "Start Me Up," "Jumpin' Jack Flash," "Bitch," "Dead Flowers," "When The Whip Comes Down" and others.
JESSICA LEA MAYFIELD, Sorry Is Gone (CD/LP)
Romantic breakups have fueled many, perhaps too many, singer-songwriter tunes and albums. But on Sorry is Gone, Jessica Mayfield's first solo album in three years, she describes, often in gritty, extremely personal detail, the effects of finally extricating herself from an abusive marriage. Not surprisingly, she returns to the full-blown electric indie rock she temporarily abandoned on her largely acoustic set of Elliott Smith songs she covered in partnership with Seth Avett. The opening "Wish You Could See Me Now" sets the tone with Mayfield's girlish, innocent voice singing about taking pills to kill the pain of a horrible marriage over blustery guitars. "I'm done excusing myself," she sings on the title track to a hooky melody that combines aspects of the Cure and Siouxie and the Banshees. She gets more detailed when moaning "The shotgun's under the futon/ This is not my idea of fun" to a loping beat. Songs become darker as the album progresses, leading to the slow, druggy, sludgy "Soaked Through," with lyrics of "I tried to leave/ He wouldn't let me up/ He shook me and he cried … Please stay," likely an example of what many abusers say. The lone acoustic entry, "Safe 2 Connect 2" asks the question "Any tips on how to feel more human?" over skeletal guitar, creating a bit of a breather from the rugged electric guitars that dominate the rest of the tracks. Thankfully, the comparatively jaunty, Byrds-styled strumming of the ringing "Offa My Hands" keeps the tone lighter, even when Mayfield sings "Gotta wash you offa my hands … every single DNA strand." Mayfield and producer John Agnello keep the songs sharp and focused with plenty of hypnotic choruses to entrance the listener regardless of how riveting and intense the concepts are. Still, it's tough to ignore lyrics as brutal as "Get out of my house" when they are repeated multiple times atop a molasses grunge of strumming guitars on "WTF."  And "I'd cut off my hands/ Before I cut off the rope," doesn't scream "singalong" despite the easy on the ears melody of the music backing those sentiments. She succeeds with this tricky balance due to a great band, expertly rendered songs that split the difference between angst and honesty, and a voice that's both vicious and resigned while singing about a horrific time that you hope is finally behind her.  The backstory leading to Sorry is Gone may not be the type you'd wish on anyone, but in the hands of Jessica Lea Mayfield, it has resulted in compelling art.

RADIO MOSCOW, New Beginning (CD/LP)
San Diego's feverish psych rock revivalists have returned with another bong-sparking blowout, packed to the brim with blazing tempos, cartwheeling jams and the wild-eyed shredding of frontman Parker Griggs. Expertly channelling the kaleidoscopic intersection of electric blues and cosmic psychedelia in the late 60s, tracks like Last To Know and Deceiver richly evoke the sense of freewheeling indulgence and improvisational showmanship of that era. Jams build upon jams without any regard for brevity and restraint, in sharp contrast to modern conventions. That said, the field of microscopy has yet to advance to the degree necessary to measure the stylistic differences between the new album and its predecessor, Magic Dirt. As such, New Beginnings is not so much a new chapter as a defiantly joyful celebration of the Zeppelin style of blues that would one day give birth to heavy metal.
PROPAGANDHI, Victory Lap (CD/LP)
Over the course of their 30-year career, Winnipeg's Propagandhi have morphed and matured with remarkable grace. While their politics and core values have held steady, their music has slowly developed from spry, catchy pop punk into the aggressive blend of melodic hardcore and thrash featured on seventh LP Victory Lap. This musical evolution may have come intuitively, but the band's lyrical themes are pointedly adapted to the current climate. "You say not all cops, you say not all men," Chris Hannah scowls on the title track before noting that "this whole damn beautiful life [is] wasted on you… and me." The following, sinister-sounding "Comply/Resist" addresses the hypocritical and condemnable treatment of Indigenous peoples in Canada and the impossible double-binds they are constantly caught in. In addition to these ever-pertinent social threats, the band deal here with the travails of getting older, and balance out the macro themes on the record with the personal. Bassist Todd Kowalski lost his father last year, and tackles painful experiences of grief and existential despair on "When All Your Fears Collide" and "Nigredo." Recently acquired Tampa guitarist Sulynn Hago proves to be a natural fit with the band, working melodic counterpoints and flourishes into their winding song structures. She brings a jolt of fresh energy to a band that has become sage veterans of increasingly angry and desperate emancipatory politics. In a world where acts like Propagandhi are only becoming more necessary, it's reassuring to know that they have built an impassioned reserve, ready to pick up the cause no matter how long the Victory Lap may last.
DAVID GILMOUR, Live At Pompeii (2xCD)
Live At Pompeii contains only one song from Pink Floyd's 1971 performance at the historic site, and that's the concert staple "One of These Days." Gilmour instead pays tribute to the band (and their late keyboard player Richard Wright) in other ways, with the the tour's only performance of Wright's instrumental meditation on mortality, "The Great Gig in the Sky" from inescapable Floyd opus, Dark Side of the Moon leading into the haunting, understated piano-driven "A Boat Lies Waiting" from Rattle That Lock. Those are followed by "Wish You Were Here," traditionally a song about Floyd founder Syd Barrett, but in this context, it's clearly meant with Wright in mind, as well. "Great Gig in the Sky" in particular benefits from a slightly altered arrangement, with much of it delivered in three-part harmony from the band's three impressive backup singers, while "A Boat Lies Waiting" which is a lovely track on record, is more powerful live with virtually the entire band harmonizing throughout. This is a powerful show that will equally satisfy casual Floyd fans and Gilmour obsessives.
RONNIE MONTROSE/RICKY PHILLIPS, 10×10 (CD/LP)
Before his untimely death in 2012, renowned American rock guitarist Ronnie Montrose began recording an ambitious passion project with bassist Ricky Phillips (Styx, Bad English) and drummer Eric Singer (Kiss, Alice Cooper). The idea was to record 10 songs with 10 different singers and call the album 10X10. Sadly, Montrose was unable to see the album through during his lifetime. Instead, Phillips made it his mission to finish the songs by enlisting a small army of Ronnie's musician friends to record the vocals and the guitar solos for each song, completing the album in recent years. Phillips says the songs represent some of Montrose's best work. "His songs still have the fire and angst of a young rebel, but with some added wisdom and foresight voiced in his own unique language of 'guitar-speak.' On 10X10, we hear Ronnie at the top of his game, from the opening crunch guitar of 'Heavy Traffic,' all the way to the closing song, 'I'm Not Lying,' which was Ronnie's tip of the hat to his friend Robin Trower. 10×10 features inspired pairings, like Deep Purple singer Glenn Hughes with Def Leppard guitarist Phil Collen ("Still Singin' With The Band") and singer Sammy Hagar with Toto guitarist Steve Lukather ("Color Blind"). Legendary blues guitarist Joe Bonamassa also showcases his guitar talents on the track "The Kingdom's Come Undone" with Ricky Phillips on vocals. A few artists both sing and play, like Edgar Winter ("Love Is An Art") and Tommy Shaw ("Strong Enough").
NITTY GRITTY DIRT BAND, Anthology (2xCD)
TAMAR BRAXTON, Tamar Braxton (CD)
MILEY CYRUS, Younger Now (CD)
IBEYI, Ash
PRIMUS, Desaturating Seven (CD/LP)
MARVIN SAPP, Close (CD)
TANK, Savage (CD)
TORRES, Three Futures (CD/LP)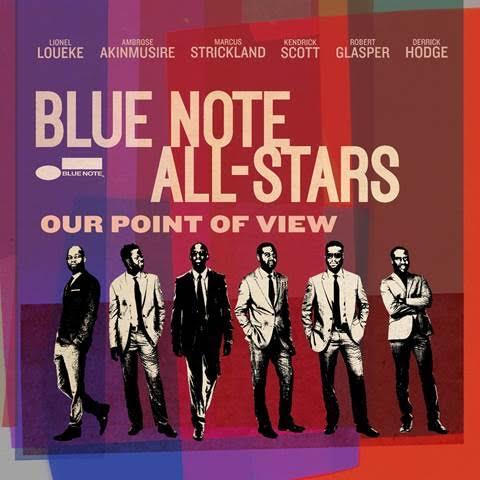 COMING SOON:
CULTS, Offering (10/6)
LIAM GALLAGHER, As You Were (10/6)
JD MCPHERSON, Undivided Heart & Soul (10/6)
And don't forget these STILL-NEW platters that matter!
HISS GOLDEN MESSENGER, Hallelujah Anyhow (CD/LP)
M.C. Taylor has always been a songwriter unafraid to mark the starkest contrasts of human emotion. In an interview with The Washington Post last November, Taylor described his last record Heart Like a Levee as a "reflecting pool" for people to view their own emotions in his words and music. This symbolic depiction of audience participation provides a deeper understanding of Taylor's process and his grasp on his craft. His work as Hiss Golden Messenger is like that of an alt-country street preacher: pensive and passionate with a flare for the romantic. Hallelujah Anyhow, Taylor's seventh record as Hiss Golden Messenger, finds the singer/songwriter at his most jovial and uplifting. Backed by an all-star band, including members of Megafaun, Taylor seeks to find light in the darkness through touching storytelling. He seeks to find solace through human connection on "Harder Rain" when he sings, "Harder rain, darker darkness/If it's up to me, a little love would go a long way." Album closer "When the Wall Comes Down" finds Taylor making the best out of a grim situation, singing "Turn them into tools and make a garden/On the prison grounds/Turn your chains to roses, child." There is an overwhelming sense of positivity and hope throughout Hallelujah Anyhow, with Taylor's pen finding rays of sunshine in cloudy spaces. The music of Hiss Golden Messenger has always fallen more in the realm of alt-country, but on his seventh effort Taylor provides some much appreciated bluesy swagger.  "Domino (Time Will Tell)" chugs mightily behind a soulful slide guitar and some very welcome barroom vocals from Taylor. The harmonies continue to be a bright spot for Hiss Golden Messenger, and nowhere is this more apparent than on "Jaw," where Taylor's high pitched southern twang fits snug amongst the rest of the company. Hallelujah Anyhow is another strong record from one of the hardest working songwriters in the business, and hopefully we won't have to wait long again to hear what he has to say.
VAN MORRISON, Roll With The Punches (CD/LP)
Roll With The Punches – Van Morrison's 37th studio album – sees him simultaneously hand-picking a selection of rhythm and blues classics (by the likes of Bo Diddley, Mose Allison, Sister Rosetta Tharpe and Lightnin' Hopkins among others) and recording a set of new self-written songs. It's an album that features raw, intimate interpretations of some of the cornerstones of rock'n'roll alongside five new numbers by one of our most consistently brilliant recording artists. Roll With The Punches was produced by Van Morrison and recorded with an incredible team of studio collaborators including Chris Farlowe, Georgie Fame, Jeff Beck, Paul Jones and Jason Rebello.
DRIVIN N CRYIN, Archives Vol. 1: 1988-90 (CD/LP)
Originating from the deep south of Atlanta in 1985. Rooted in punk rock and folk, rock n roll angst seasoned with southern rock anthemic melody, Drivin N Cryin created a sound that was truly unlike anything else. 'Archives Vol. 1 88'-90" is filled with never-before-released songs and original versions of their classic songs from 1988 to 1990.
JON LANGFORD, Four Lost Souls (CD/LP)
Carted to Alabama under the cloud of dark politics, a band drew a glistening straight line from punk to country to soul to grand theater. On November 8th, the day after the 2016 election, Welsh-bred, Chicago-based musician and visual artist Jon Langford and a crew of merry-makers and alchemists filed into the NuttHouse studio, a one-story former bank building in Sheffield, Ala. (population 9,039). The musicians from Chicago, Nashville, Los Angeles, and just over the Tennessee River bridge made the pilgrimage to a place of legend and myth, where music runs as deep as the river's current, to see what might come of it all. Four Lost Souls, recorded over four days, originated in 2015, 100 miles north in Nashville where Langford produced artwork for Dylan, Cash, and the Nashville Cats: A New Music City, the long-running exhibit at the Country Music Hall of Fame.  Fate had it that one of those Nashville Cats, bassist and producer Norbert Putnam, was so enamored with Langford's paintings and piratey singing, he invited the stranger to come record in the Shoals.  Thus was the strange weather in the Shoals during that week in American history. Crammed between arrival and departure at the NuttHouse was a fever heat of creativity that crossed musical generations, racial lines, and the invisible barrier separating the flatlands of the upper Midwest and rolling hills of the deepest South. Even the ocean between the Delta and the dingy port city of Newport, South Wales, Jon's hometown, evaporated out of sight. The South is full of ghosts and they all ask unresolved questions. Nothing is settled and the music won't sleep. Muscle Shoals itself personifies a place where America's great cultural explosion transcends the murderous politics of race and class that stain this country from slavery and civil war to today. To tomorrow. The music speaks to the best in us, while reflecting, at times, the worst of us. Four Lost Souls is pure Americana, not just because of where it was recorded or who played on what track, but because it is beyond the news of the day. It is a travelogue of sorts; it goes to a place where the differences between country, soul, blues, and rock-and-roll are blown aside by the warm languid breezes.  The music had no time for such petty details, because in the moment, in that place, was the sound of sweet agreement.
STEVE MARTIN & THE STEEP CANYON RANGERS, Long-Awaited Album (CD/LP)
The title is self explanatory. Steve Martin has been playing with the Steep Canyon Rangers, a bluegrass band from North Carolina, for about eight years now. Martin is no stranger to the banjo, picking up his first as a teenager. When he met the Steep Canyon Rangers, it was a match made in Heaven, and the band provided many perfect pairings musically with Martin. This is their first album since the 2011 collaboration, Rare Bird Alert. And without counting Martin's Love Has Come For You with Edie Brickell in 2013, which features all five members of the Rangers (who then backed Martin and Brickell on tour for the record release), it's safe to say The Long Awaited Album was indeed very much anticipated. Both Martin and the SCRs create music that's deep in storytelling, and on this album, the stories revolve around the topic of love. In typical Martin form, there's no shortage of laughs blended into this group of talented bluegrass musicians. Listen to his vocals. "Not your average," "unusual," "refreshing", "full of talent" are easy phrases to use when talking about this album. "Office Supplies" is an instrumental ode to something you find on your desk, a great example of their showmanship, as is the lullaby-like "Always Will" (though judging from the song titles and lyric content, who knows if that's what the band is even implying). "Nights in the Lab" sings of Sue and Brad, a couple of people who work in a lab. One pines for the other in a humorous but sweet genre-specific song. Perfect for a pair of scientists who may be looking for an incredibly unique first-dance song. The following track, "Angeline the Barista," encourages everyone onto the nearest dance floor. There aren't any vocals on this one, so you can only imagine what was going through the band's collective head as they put together this tune. Fast-paced and on point banjo picking, skillful fiddle, and clever songwriting, it will be hard to turn this album off. When's the next one, guys?
GODSPEED YOU! BLACK EMPEROR, Luciferian Towers (CD/LP)
For nearly a quarter century, the shifting, roughly nine-member Canadian collective known as Godspeed You! Black Emperor has been releasing swelling, torrential compositions that also gracefully loom, like a dewed spiderweb, squaring the circle of neo-classical and punk rock. It is demanding, complex, wordless music, directed in part at the off-switch of the information age. Godspeed — a project that, remarkably, exists completely on its own financial and creative terms — expects an interpretive exchange from its listeners, and rewards surrender to the transaction. This is music that's not a map but an unreliable compass, precise in its dissonance and generous with its emotions. Luciferian Towers, its sixth official album, is cut roughly into two parts: the not-subtly-titled "Bosses Hang" and "Anthem For No State." The record is introduced with "Undoing A Luciferian Towers" — a subtle plaint that scribbles into the anthem for a nation of bombed-out skyscrapers — and split by the entr'acte "Fam_Famine," an anxious, addled crest built from rust-dust and dirt motes. Both pieces serve as Luciferian's connective tissue, and share a principal melody and momentum, like a giant lumbering over a forest. Godspeed You! Black Emperor's dissonance, often paired with grand resolution, can feel like attempts at manifesting real-world beauty through sheer will. Luciferian Towers brought to mind the useful (but often insufferable) cultural philosopher Theodor W. Adorno. In his "Aesthetics" lectures in the late 1950s, he referred to the "dark, shocking, alienating and in many ways repulsive" art he saw and heard around hm at the time. He tied it to the "constant threat of disaster under which we all live," a time of space-racing and nuclear armament as the dust settled on a new post-war world order. In the midst of that, he said of art that failed to challenge itself and the world around it: "a harmonistic art, an art that simply idealized existence with its forms, would inherently take on a quality of impotence and nullity which any art seeking to be a genuine manifestation of truth must rebel against with the utmost vehemence."
MASTODON, Cold Dark Place (CD/LP)
After a record which could perhaps come to define the band for its strength and creativity, it comes as surprise that they've dropped a four track EP so soon after. Although looks can certainly be deceiving, because Cold Dark Place is in itself another sprawling epic that they've ploughed serious thought into. Opener "North Side Star" shows an emotional and expansive side to the band that has perhaps been masked by outright riffs in recent years. The instrumentation is weepy and saddening but it's pulled off on an epic scale as the guitars plunge into math-rock territory. "Blue Walsh" then moves things on aptly with a spirited and frankly titanic vocal coming to the forefront. If there's a masterpiece amongst these four songs, then it's certainly the closing title-track which is cloaked in a sorrow that's breathtakingly sinister. This is a record which likes to hurls surprises and you're never entirely sure which direction they're going to turn next. It's a true testament to the band that they're still not happy to dwell in a certain style after all these years. Instead the four-piece strike a fine balance between elements of prog, doom and straight down the line metal at times. Although one thing Mastodon can be credited for is that they're never happy to simply dabble, instead they truly throw themselves into everything they do. The magnifying glass is on everything with this release, and it results in something distinguished and quite frankly mammoth.
CHELSEA WOLFE, Hiss Spun (CD/LP)
Hiss Spun is a full-on sludge-metal extravaganza, never content to go slow and heavy when it could be going slower and heavier. The bombast is overwhelming, and while there's an admirable zeal to her drive for making almost every second as intense as possible, it begins to get numbing, the musical equivalent of a Passion Of The Christ that pushes for so long that it starts to lose its force. Stripping away much of the electronic and dark folk elements that still drove Apokalypsis, this album feels like the work of a band, thanks to drummer Jess Gowrie and Queens Of The Stone Age guitarist Troy Van Leeuwen. There are still flourishes of her previous work here and there—most notably on "Two Spirit," which goes for nearly half its running time with just an acoustic guitar and her atmospheric vocals—but overall, this is a pummeling, punishing record.
LEON RUSSELL, On A Distant Shore (CD)
On the growing list of farewell albums by dying rockers, Leon Russell's contribution – recorded months before his November 2016 passing – may be the most unflinching yet. "Sounds like a funeral for some person here/And I might be the one," he bemoans; elsewhere he dwells on loneliness and lost lovers. Paradoxically, though, the soul-rock icon hasn't sounded so alive in years. From the swampy choogle of "Love This Way" to the supper-club orchestration of "On the Waterfront" to the Cotton Club jazz of "Easy to Love," he poignantly circles his musical bases one last time.
CHRIS HILLMAN, Bidin My Time (CD/LP)
From the opening beat drop of his first album in more than a decade to the bluegrass-infused cover of a Tom Petty song at the end, Chris Hillman doesn't apologize for the nostalgic journey he's on. But it's a pretty sweet trip. Hillman, who made his name with the Byrds, even has Petty's help as the album's producer. In that respect, "Bidin' My Time" is a full-circle project, a warm tribute to a band whose influence pervaded much of Petty's own work. Hillman still sounds like a man in his 20s, though he is 72, and the stellar playing behind him gives the album the feel of one last Byrds' record. The contributions of former bandmates David Crosby and Roger McGuinn and seasoned rockers from Petty's Heartbreakers don't diminish that sensibility. The album begins with a reworked version of "Bells of Rhymney," which opens with gentle acoustic fingerpicking and Hillman's unmistakable voice, followed by a rolling beat drop into impeccable harmonies — elevated to Byrds-level purity by Crosby and Herb Pederson. The sound will be instantly recognizable to anyone familiar with the Byrds in their heyday. On twangier cuts like "Walk Right Back" and the closer, a bluegrass take on Petty's "Wildflowers," Hillman evokes the Byrds' most influential album, "Sweethearts of the Rodeo," which helped lay the folk-rock foundation for what would become Americana. Like the album as a whole, it's an appealing celebration of an important American band
ROBIN TROWER, State To State (CD)
Influential guitarist Robin Trower emerged in the late 1960s as a member of Procol Harum before going on to earn further acclaim as a bandleader. State to State: Live Across America 1974 1980 charts his rise to fame throughout the 1970s, from small clubs to major stadiums.
JIMMIE VAUGHAN TRIO w/ Mike Flanigin, Live At C-Boy's (CD/LP)
When Jimmie Vaughan isn't out fronting his big "Tilt-A-Whirl" band, there's nothing he likes more than grooving in this fine trio at C-Boy's Heart and Soul in his hometown of Austin, Texas. These very cool recordings – oozing with the late-night club atmosphere of Steve Wertheimer's gem on South Congress Avenue – perfectly capture Mike Flanigin's mastery of the mighty Hammond B3 and Frosty Smith's attentive drumming which form the bedrock for Jimmie to lay down some of that trademark peckin' guitar.