Holy cow, y'all, do we have some new stuff for you this week. We were already pumped about the new Drive-By Truckers, and then we got  new John Prine, Mandolin Orange, The Growlers, The Pixies, Danny Brown, Van Morrison, and a wonderfully heartbreaking album by Luke Winslow-King. Read on…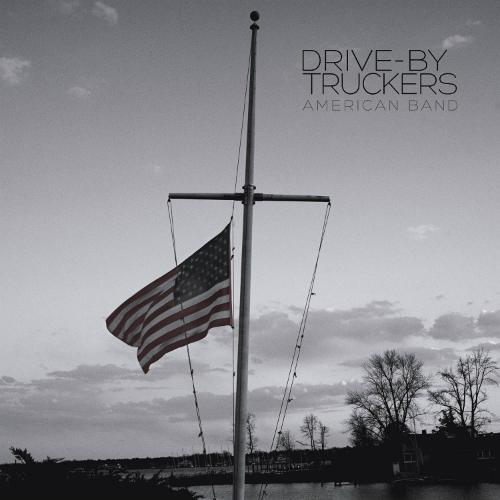 DRIVE-BY TRUCKERS, American Band (CD/LP)
Drive-By Truckers have always been outspoken, telling a distinctly American story via craft, character, and concept, all backed by sonic ambition and social conscience. Founded in 1996 by singer/songwriter/guitarists Mike Cooley and Patterson Hood, the band have long held a progressive fire in their belly but with American Band, they have made the most explicitly political album in their extraordinary canon. A powerful and legitimately provocative work, hard edged and finely honed, the album is the sound of a truly American Band – a Southern American band – speaking on matters that matter. DBT made the choice to direct the Way We Live Now head on, employing realism rather than subtext or symbolism to purge its makers' own anger, discontent, and frustration with societal disintegration and the urban/rural divide that has partitioned the country for close to a half-century.
JOHN PRINE, For Better, Or Worse (CD/LP)
With nearly seven decades in the rearview mirror and some of the finest songs in the English language under his belt, John Prine can do whatever tickles his fancy. As septuagenarian status looms, the celebrated singer-songwriter's muse has moved him to release an album of country duets. For Better, Or Worse, which finds Prine teaming with an all-star array of female singers to tackle carefully chosen vintage country tunes, isn't Prine's first such recording. In 1999, after his first bout with cancer, he recorded the similarly styled In Spite Of Ourselves. Seeing as how For Better, Or Worse is Prine's first album since emerging victorious from his second struggle with the disease, it seems he finds spiritual sustenance in singing his favorite old country songs with some gifted distaff duet partners. Iris DeMent and Fiona Prine return from In Spite Of Ourselves, but otherwise it's a fresh crop of singers. A couple of them — Miranda Lambert and Kacey Musgraves — are the toast of today's Nashville scene. But most of the others are either on the underdog side (Morgane Stapleton, Amanda Shires) or respected vets (Kathy Mattea, Lee Ann Womack).
MANDOLIN ORANGE, Blindfaller (CD/LP)
Blindfaller builds on the acclaim of Mandolin Orange's breakthrough debut on Yep Roc Records, 2013's This Side Of Jordan, and its follow-up, last year's Such Jubilee. Since then they've steadily picked up speed and fans they've earned from long stretches on the road, including appearances at Austin City Limits, Telluride Bluegrass Festival, Newport Folk Festival, and Pickathon. It's been an auspicious journey for a pair who casually met at a bluegrass jam session in 2009. As the duo's songwriter, Andrew Marlin sharpens his lyrical prowess here, touching on broad themes of growing older and feeling helpless in a world torn by injustice.
THE GROWLERS, City Club (CD/LP out 10/14)
Known for their relentless touring schedule and DIY work ethic, the Growlers are one of the most exciting independent success stories of recent years. The band has toured with the Black Keyes, Dr. Dogg and more. Their new album was produced by Julian Casablancas (The Strokes) and Shawn Everett (2016 Grammy winner for work with Alabama Shakes).
BON IVER, 22 A Million (CD/LP)
'22, A Million' is part love letter, part final resting place of two decades of searching for self-understanding like a religion. And the inner-resolution of maybe never finding that understanding. The album's 10 poly-fi recordings are a collection of sacred moments, love's torment and salvation, contexts of intense memories, signs that you can pin meaning onto or disregard as coincidence. If 'Bon Iver, Bon Iver' built a habitat rooted in physical spaces, then '22, A Million' is the letting go of that attachment to a place.
DANNY BROWN, Atrocity Exhibition (CD/LP)
The snaggle-toothed Detroit rapper has previously dabbled in grime, ghettotech and other esoteric styles, but his new LP goes further still – sketching out uncharted territory for hip-hop with the gonzo penmanship of Robert Crumb or Ralph Steadman. Really Doe and Pneumonia show he can do hook-filled hits, and Lost is a Madlibian bit of butterfly-chasing, but there's stuff here that no other MC is attempting: on Paul White productions like Ain't It Funny and Dance in the Water, the vibe is like Captain Beefheart manically attacking a to-do list. Brown is fixated as ever on drugs and sex, keeping bulging cartoonish imagery in pithy equilibrium – "So much coke / Take a sniff need a ski lift"; "licked the clit and she did the Macarena" – and his voice, agitatedly squawking and yet dainty as a ballerina, is one of contemporary music's greatest pleasures. He quotes Outkast's BOB on Today, and is the true successor to their trailblazing spirit.
LUKE WINSLOW-KING, I'm Glad Trouble Don't Last Always (CD/LP)
On I'm Glad Trouble Don't Last Always, his fifth album and third for Bloodshot Records, Luke Winslow-King draws from a deep, dark creative well, turning heartbreak and divorce into an inspired soundtrack for picking up the pieces. Electric and sentimentally raw, the album is part sonic travelogue, part handbook on navigating the stages of grief. It pulses through LWK's geographical stomping grounds, starting with the pre-war jive of New Orleans, travelling the bloodlines that flow along the Mississippi River toward the Delta bottleneck-slide, and the funky meter of Memphis R&B. Further north, it takes a right for an infusion of greasy Chicago blues, and arrives at the headwaters of his birthplace in rural Michigan for some tell-'em-like-it-is confessionals.
PIXIES, Head Carrier (CD/LP)
The Pixies' 2014 comeback, Indie Cindy, imagined what might've happened if the band hadn't split up before Nineties alt-rock made its sound huge. The follow-up is looser and less burdened by the past. Joey Santiago's guitar is as melodic and muscular as ever, while Black Francis showcases his throaty assault on "Baal's Back." New bassist Paz Lenchantin's low-end thump owes plenty to Kim Deal, the co-founder she replaced, but her bright harmonies bring a fresh wrinkle, perking up the thrashy "Um Chagga Lagga" and adding poignance to "All I Think About Now," an expression of gratitude to her beloved predecessor.
DOYLE BRAMHALL II, Rich Man (CD/LP)
This album, long awaited by fans who have followed Bramhall's collaborations with artists as far-ranging as Tedeschi Trucks Band to Roger Waters, is his first in over a decade. The album reflects both his extensive experience in the interim with such artists as Eric Clapton, whom he's worked closely with for more than ten years (and who hails him as one of the most gifted guitarists he's ever heard) and Sheryl Crow, for whom he produced and composed songs for on the 2011 album 100 Miles from Memphis. –
ERIC CLAPTON w/ JJ CALE, Live In San Diego (2xCD/2xLP))
On March 15, 2007, Eric Clapton's world tour stopped at San Diego's iPayOne Center (originally the San Diego Sports Arena and now the Valley View Casino Center). The band lineup for the tour continues to be a firm fan-favorite, with Derek Trucks and Doyle Bramhall II on guitars, Chris Stainton and Tim Carmon on keyboards, Willie Weeks on bass, Steve Jordan on drums and backing vocalists Michelle John and Sharon White During the set, EC's long-time musical inspiration, JJ Cale, sat in for five songs, including three from their Grammy-Award winning album, The Road To Escondido, released in 2006.
MARIANNE FAITHFULL, No Exit (CD)
Over a fifty-year career, Marianne has proved utterly fearless in her music and everything else besides and remains a unique and compelling musical figure: adventurous in her life, adventurous in her art. 'No Exit' presents a 'best of' collection of Marianne Faithfull's acclaimed live performances in Europe in 2014, recorded during her 50th anniversary tour. The live album appears hand in hand with the release of the 2014 Budapest concert video and 4 highlight songs from her 2016 performance at the Roundhouse in London when she performed 'in the round' with her band – Ed Harcourt, Rob Ellis and Rob McVey. (Marianne's first performance at the Roundhouse was in the acclaimed Tony Richardson production of Hamlet back in 1969.)
JIMI HENDRIX, Machine Gun: The Fillmore East First Show, 12/31/69 (CD)
Machine Gun is the first full documenting of the debut performance of Jimi Hendrix's short-lived but eternally influential Band of Gypsys. The group played four historic concerts at the Fillmore East in New York City – two on New Year's Eve 1969, and two on New Year's Day 1970. Never before has the first of these sets been available in its entirety. The vast majority of the performances have never seen the light of day in any configuration.Machine Gun: The Fillmore East First Show 12/31/69 was produced by Janie Hendrix, Eddie Kramer and John McDermott, the same team who have overseen all of Jimi Hendrix's audio and audio visual releases by Experience Hendrix L.L.C. since 1995. Kramer served Jimi Hendrix as his primary recording engineer throughout his lifetime and the newly mixed Machine Gun: The Fillmore East First Show 12/31/69 from the original 1" 8 track master tapes.
JAMES LEG, Blood On The Keys (CD/LP)
Keyboard player and howler John Wesley Myers, aka James Leg, (Black Diamond Heavies, The Immortal Lee County Killers, Cut In The Hill Gang) is back with a new brew of punk-ass blues. The son of a Texas preacher, raised in the South on gospel music, James Leg has cut his new album in Chattanooga, Cincinnati, and Detroit, with a little help from his friends (Andy Jody, Johnny Walker, Left Lane Cruiser, Jim Diamond and others). "Below The Belt" is a record that hits where it matters : Straight to your heart, and down to your pelvis. It's the kind of music that ain't pretty but makes you feel good. Rock and Soul all night long.
VAN MORRISON, Keep Me Singing (CD)
This year, Van Morrison was knighted, turned 71, but that hasn't stopped his soul fire, fully in evidence on his 36th studio record. Through elegant arrangements his mercurial tenor, more supple and restrained, remains a marvel. See the set's one cover, a reading of "Share Your Love With Me," that splits the difference between the Bobby "Blue" Bland and Aretha versions, full of chortles, snarls and gospel-tinged hollers. The vintage chill of "Every Time I See a River," meanwhile, is an invitation to float downstream with a blues admiral.
OPETH, Sorceress (CD/LP)
REGINA SPEKTOR, Remember Us To Life (CD/LP)
NICK WATERHOUSE, Never Twice (CD)

Some Jazz/Classical Goodness rolling in….
STEVE REICH, The ECM Recordings (3xCD)
LEILA JOSEFOWICZ w/ THE ST. LOUIS  SYMPHONY ORCHESTRA, John Adams: Scheherazade 2 (CD)
ITZHAK PERLMAN & MARTHA ARGERICH, Bach & Schumann (CD)
JOSHUA BELL, For The Love OF Brahms (CD)
KIM KASHKASHIAN & LERA AUERBACH, Arcanum (CD)
KILLER REISSUE OF THE WEEK:
TEMPLE OF THE DOG, Temple Of The Dog (CD/2xCD/2xLP)
When Temple of the Dog released their lone album in the spring of 1991, it landed to little fanfare despite being a sterling example of how the Seattle scene could push itself. The end result of two songs Soundgarden frontman Chris Cornell had written in memory of former roommate and friend, the late Mother Love Bone vocalist Andrew Wood, Temple of the Dog was populated by luminaries of Seattle's soon-to-be-grunge-explosion. Those first two tracks, which Cornell felt "didn't make sense for Soundgarden," became the cornerstone for an album that harnessed classic rock's swagger and imbued it with the mysticism that defined so much of Wood's cracked-actor charm. It also showcased the mind-bending guitar work of Mike McCready and the stirring vocals of Eddie Vedder, both of whom would go on to form Pearl Jam. A second disc includes demos of most of the album's tracks, but the real treat is the footage of their November 1990 set at Seattle's Off Ramp Café, with Cornell's heroic yawp fronting a band both tight and loose, its members on the precipice of fame.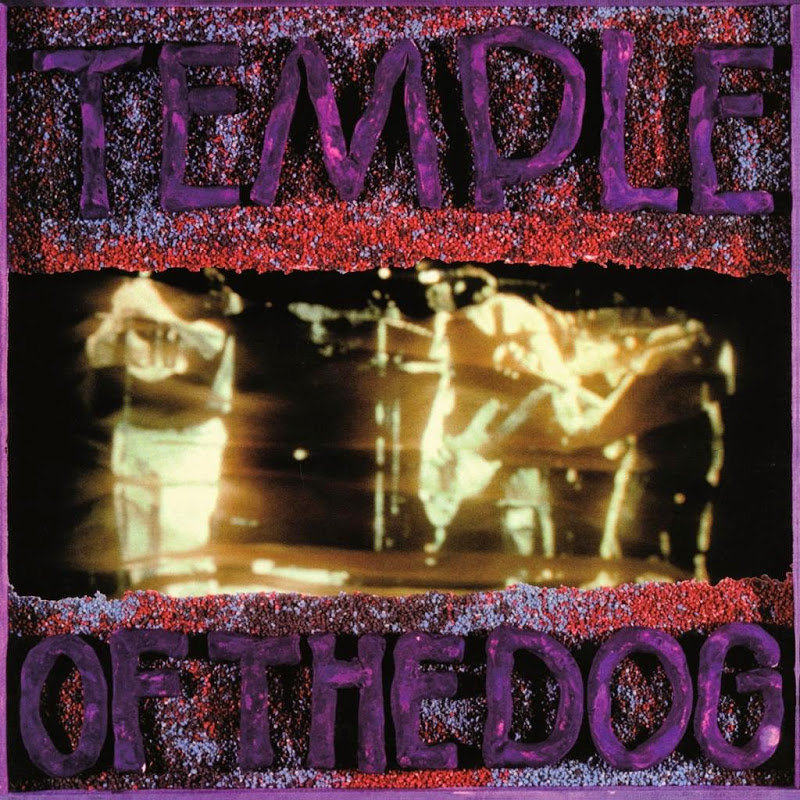 COMING SOON:
SHOVELS & ROPE, Little Seeds (10/7)

BJ BARHAM, Rockingham (10/7)
DALE WATSON, Under The Influence (10/7)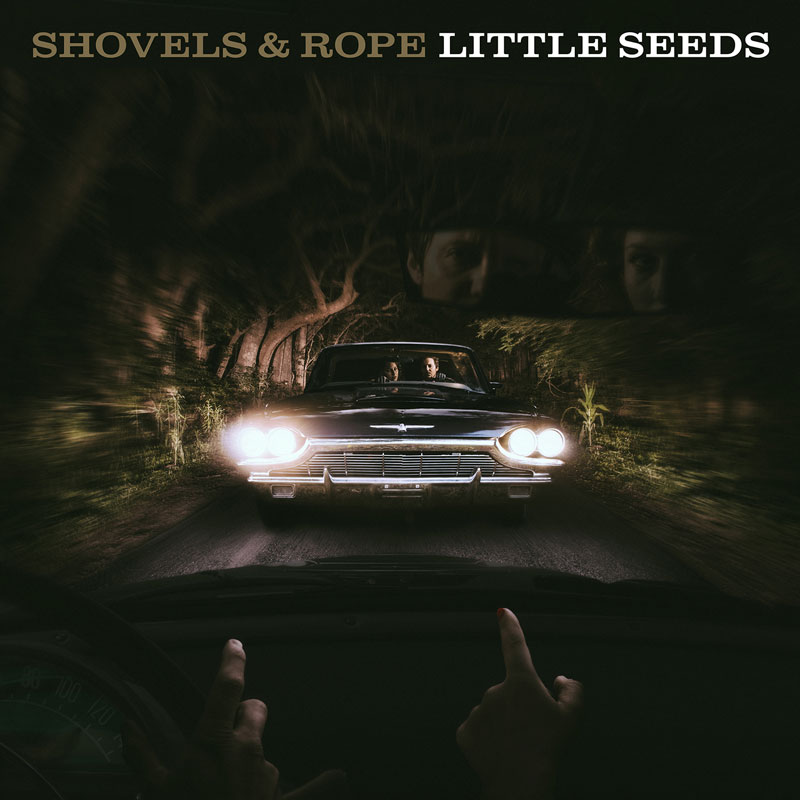 And don't forget these STILL-NEW platters that matter!
WARPAINT, Heads Up  (CD/LP)
Warpaint, Los Angeles-based mistresses of the art-rock slow jam, have made a sideways swerve on their third album. Feeling hemmed in by their heavily overdubbed sound, their intention here was to capture their live show's propulsiveness, which they have done, to an extent: the single New Song and the title track are by some way the most immediate things they have yet recorded. Get past the wind chimes-and-piano chorale that opens the latter, in fact, and you're in powerpop territory; elsewhere, the churning electronic rhythms that power Whiteout and So Good could, at a pinch, be described as baggy. In the main, though, beats are secondary to impressionistic delicacy: lyrics drift past teasingly, like semi-formed thoughts ("Don't wanna defend myself," singer Theresa Wayman seems to murmur on Don't Wanna; defend herself from what, we never learn), while the overdubbed guitars on Don't Let Go feel like layers of gauze. Many shades of grey and fragments of sound have gone into Heads Up, which is much greater than the sum of its parts.
BEACH SLANG, Loud Bash Of Teenage Feelings (CD/LP)
First there's the choppy E chord, revving the song like a boot stomping a gas pedal: the sound of all that excess energy built up at the start of the night. Then comes James Alex's fine-grain sandpaper voice: "Play it loud, play it fast / Play me something that will always last / Play it soft, play it quiet / Play me something that might save my life…"  James Alex, songwriter and front man for Philly indie-punk outfit Beach Slang, knows wherefrom he sings. Like a lot of us, Alex is that kid Lou Reed sang about, the one whose life was saved by rock and roll. And A Loud Bash Of Teenage Feelings , Beach Slang's second full-length, is just that—a crash-and-thunder collection of songs about what it takes to keep yourself going, to make it through the rest of the night—hell, through the rest of your youth—and beyond.
GAME THEORY, The Big Shot Chronicles (CD/LP)
Once again helmed by Mitch Easter (R.E.M., Let's Active), the 12-track album features an expansion of the band's sound, and contains the MTV 120 Minutes staple, "Erica's Word." The CD and Digital versions contain 25 tracks, while the LP component (first pressing on lime-green vinyl) has the original 12-track LP, with a download for the entire CD program. Packaging again contains a plethora of unseen images from long-time group photographer "Photo Robert" Toren. Add in liner notes including the aforementioned Ray/Vallor interview, an essay from Jason Cohen, and a remembrance from The Magnetic Field's Stephin Merritt, The Big Shot Chronicles' 30th anniversary is everything it should be, and much more.
BILLY BRAGG & JOE HENRY, Shine A Light: Field Recordings From The Great American Railroad (CD/LP)
Billy Bragg and Joe Henry explore America's rails and musical heritage on Shine A Light: Field Recordings From The Great American Railroad. Recorded while traveling by train, Shine A Light features songs originally made famous by Hank Williams, Lead Belly, the Carter Family, Jimmie Rodgers, Glen Campbell, Gordon Lightfoot and more.
JOHN SCOFIELD, Country For Old Men (CD)
With the help of frequent collaborators – drummer Bill Stewart, organist and pianist Larry Goldings, and bassist Steve Swallow – Scofield renders twelve country tunes through the prism of vigorous modern jazz. "My idea for this record was to take country tunes and turn them into jazz ones," Scofield explains, "Because country tunes are simple–they're easy to reharmonize. The improvisation and group feel are essential to each track."
JAKE SHIMABUKURO, Nashville Sessions (CD/LP)
Jake Shimabukuro's new album, Nashville Sessions, is one of the most adventurous, multifaceted and engaging recordings yet from the man whose music has redefined the ukulele for the 21st century. In Shimabukuro's gifted hands, the age-old Hawaiian instrument has become a medium for previously undreamed of levels of expressiveness and musicianship. And with Nashville Sessions he's reached a new plateau with the instrument. The result is one of the boldest and most unique ukulele records ever made—a new benchmark for the uke.
DWIGHT YOAKAM, Swimming Pools, Movie Stars (CD/LP)
Dwight has released his first ever bluegrass album, Swimmin' Pools, Movie Stars…. Featuring a band of bluegrass luminaries, this album boasts a collection of reinterpreted favorites from his catalogue, as well as a cover of Prince's "Purple Rain." This album reflects the love for bluegrass music that Yoakam developed at an early age in Kentucky, and that has inspired him for many years thereafter.
BRUCE SPRINGSTEEN, Chapter & Verse (CD/LP)
'Chapter and Verse,' the audio companion to Bruce Springsteen's extraordinary forthcoming autobiography, will be released Sept. 23 on Columbia Records. The career-spanning compilation will be released four days before Simon & Schuster publishes 'Born to Run.' Five of the album's 18 tracks have not been previously released. Springsteen selected the songs on 'Chapter and Verse' to reflect the themes and sections of 'Born to Run.' The compilation begins with two tracks from The Castiles, featuring a teenaged Springsteen on guitar and vocals, and ends with the title track from 2012's 'Wrecking Ball.'  The collected songs trace Springsteen's musical history from its earliest days, telling a story that parallels the one in the book. Recordings from Steel Mill and The Bruce Springsteen Band feature musicians who would go on to play in The E Street Band. Solo demos of "Henry Boy" and "Growin' Up" were cut in 1972 shortly before Springsteen began recording his debut album, 'Greetings From Asbury Park, N.J.'
LIL ED & THE BLUES IMPERIALS, The Big Sound Of Lil Ed & The Blues Imperials (CD)
The Big Sound Of Lil' Ed & The Blues Imperials is the musically electrifying, emotionally intense and downright fun new album from the band Guitar Player calls "a snarling boogie-blues machine…they blow down the walls." The CD features Lil' Ed's incendiary playing and playful, passionate singing, with the ragged-but-right Blues Imperials cooking like mad alongside him. Produced by Williams and Alligator president Bruce Iglauer, it is a tour-de-force of authentic, deeply rooted Chicago blues. Williams wrote or co-wrote all but two of album's 14 songs, the other gems written by Uncle J.B. The Chicago Reader says the band's music "is a soundtrack for dancing and celebration infused with a sense of hard-won survival. Williams attacks his lyrics like he attacks his guitar: with bare-bones intensity that makes each word sound like a matter of life or death."