It's a big week for legends, superstars and new favorites here at new release central. Dig into a new platter by The National, a farewell from Gregg Allman, a Mike Stern album that we love and more good stuff. Read on…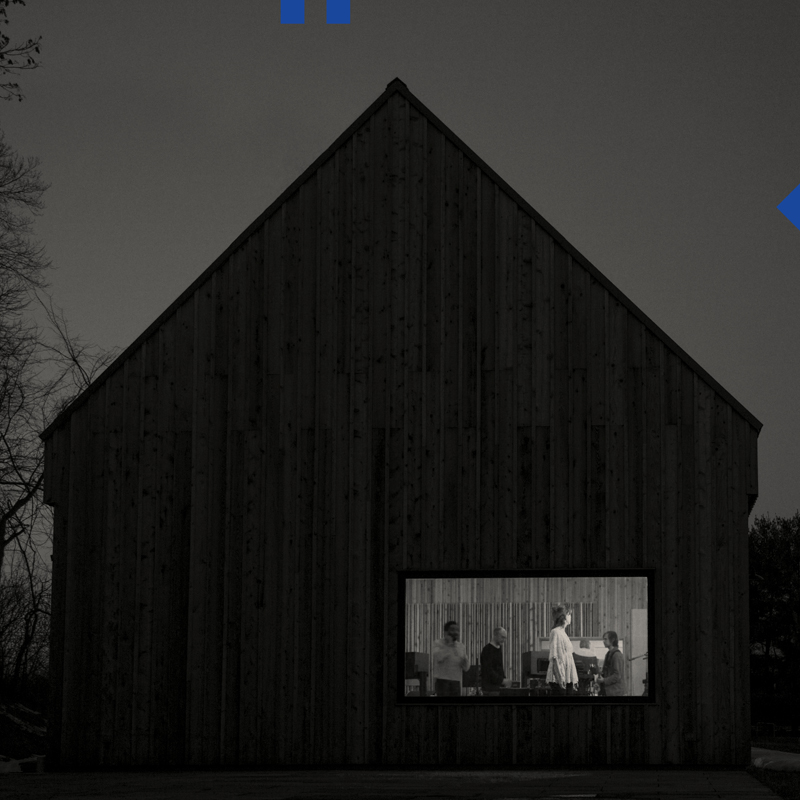 THE NATIONAL, Sleep Well Beast (CD/LP)
The National's hauntingly side-eyed 2007 ode to nationalism, "Fake Empire," has gotten big responses at their recent shows, unsurprisingly. Yet the Ohio-bred indie-rock achievers aren't a political band per se. Frontman Matt Berninger generally turns his brooding baritone toward the dark end of relationships – with one's self, a lover, a society – backed by a band that can sometimes suggest Wilco channeling Joy Division. Lyrically and sonically, the National's seventh LP plumbs anxieties more deeply than ever. The result is a disarmingly potent album, not just emotionally but politically as well. "Keep the weed next to the bed/Light the water, check for lead," hollers Berninger, near hysterical, on "Turtleneck," a rattled paranoid rocker equal parts R.E.M. and Television at their most screamingly unhinged. A rallying cry it ain't – more a guilty confession of fearful retreat in a self-loathing UV glow. Numbness as coping mechanism is a recurring theme. On "Walk It Back," the singer is "always checking out," getting baked "until everything is less insane," while stoner synths shimmer, and a nefarious treatise attributed to Karl Rove terrifyingly unspools ("We're an empire now, and when we act, we create our own reality"). There's added depth to the lyrics here, which might be due to Berninger's new co-writer: Carin Besser, his wife and a former fiction editor at The New Yorker. It shows: "Carin at the Liquor Store" rhymes "I wasn't a keeper" with "dead John Cheever," while the psychic struggle of "I'll Still Destroy You" alludes slyly to Romeo and Juliet's feuding Montagues and Capulets ("It's so easy to set off the molecules and the caplets"). Humor flashes from the band's trademark sleek gloom, as do love songs, which have a new presence and sexiness, buoyed by backing singers Lisa Hannigan (especially on "Dark Side of the Gym") and Justin Vernon. A broader soundscape also sets Sleep Well Beast apart from earlier sets. Songs often center on piano; electronics (by veteran German sound scientists Mouse on Mars) swarm; and Bryce Dessner's string arrangements have grown bolder, full of measured dissonance (see "Nobody Else Will Be There"). The guitar work, too, is sharper; the perfectly turned solo on "The System Only Dreams in Total Darkness," in particular, shows an afterglow of Day of the Dead, the five-hour Grateful Dead tribute that the National curated and appeared on last year.
GREGG ALLMAN, Southern Blood (CD/LP)
As rock superstars fade from the glare of fame into the shrouds of nostalgia, a few find ways to keep connecting. It's not easy: Talent is critical but more important is honesty. This is especially true when the end of one's path comes into view, when that road no longer stretches past the horizon but stops somewhere short of there. When Gregg Allman recorded Southern Blood, he could see what lay ahead. Knowing that this was his farewell statement, he crafted it meticulously all the way up to the end of his journey, as producer Don Was indicated in the album's liner notes: "He spent his final night listening to the latest mixes and closed his eyes knowing that his vision had been realized." As young men in the late '60s, Gregg and his brother Duane piloted the Allman Brothers directly into the spotlight with an unprecedented sound built on a foundation of blues, rock 'n' roll and a bit of jazz. With two virtuoso guitarists, it sparked the Southern rock movement, whose harmonized guitar lines became the genre's calling card. But Gregg's vocals — sometimes anguished, always thrilling —  were the band's single indispensable element. One of Southern Blood's miracles is that Allman's voice delivers in peak form. If this were the debut of a new singer on the rise, critics would laud his control of nuance, his expressiveness and ability to get inside a lyric. They'd also note the more immeasurable qualities of raw soul and genuine passion.  In fact, no new artist could have cut Southern Blood. They live in the present but lean toward the future. The road they're on seems endless. The trials and fears are too far ahead for them to see. Allman knew these signposts well. They had become familiar presences, neither distracting nor intimidating, when he began choosing the songs he wanted to sing as his farewell. His selections are musically varied: the low-down Willie Dixon blues tune  I Love The Life I Live, the vintage soul-flavored Out Of Left Field, the New Orleans spell that haunts Blind Bats and Swamp Rats. Yet they unify as a three-dimensional commentary on what it means to take leave of the world. Tempos are slow, almost grave, as he radiates loneliness and doubt on Tim Buckley's Once I Was. He strolls along The Grateful Dead's Black Muddy River,  to where "there's nothing left to do but count the years" and "stones fall from my eyes instead of tears." Love itself grows toxic, maybe hastening toward an early reckoning on Love Like Kerosene written and played fiercely by the guitarist on this session, Scott Sharrard. He seems to be calling out to his late brother Duane on Jackson Browne's Song For Adam, with Browne singing backup. Allman's interpretation of Bob Dylan's Going Going Gone is almost too painful to weather: "I'm closing the book on pages and texts. I don't really care what happens next. I'm going, I'm going, I'm gone." It's Allman's composition My Only True Friend that stands as this album's greatest monument. Over a majestically slow tempo, with twin guitars reminding us of where Southern rock came from, caressed by the velvety muscle of his Hammond organ, Allman says, "On and on I roam. It feels like home is just around the bend. I've got so much left to give but I'm running out of time. … I can't bear to think this might be the end. But you and I both know the road is my only true friend." Only here does Allman falter. No, his friends are many. None can ever forget what he gave to them and, with Southern Blood, he gives even now.
NEIL YOUNG, Hitchhiker (CD/LP)
Hitchhiker marks a pivotal moment in Neil Young's ongoing series of archival releases: Instead of a live classic-songs set, this is a buried-treasure mother lode – 10 newly unearthed studio recordings, cut in one acoustic session, on August 11th, 1976. Young wasn't exactly swept up in the country's bicentennial spirit at the time; now grouped together rather than spread out over later records, the violence-drenched "Powderfinger," "Captain Kennedy" and "Pocahontas" feel like pointed rejoinders to the whitewashed history offered up during America's 200th birthday. He's in peak lonesome-guy mode on the never-released failed-relationship chronicle "Give Me Strength." Another previously unheard song, "Hawaii," is a spooky mysterious-stranger ballad. The take of the Nixon-sympathizing "Campaigner" here includes a newly relevant verse deleted from the version that appeared on Decade: "The speaker speaks, but the truth still leaks." The major find is the scruffy title song, an unblinking depiction of fame, "neon lights and the endless nights," paranoia and cocaine. Young eventually released it on 2010's Le Noise, bathed in electric guitar and with a verse about being thankful for his kids. There was no one to comfort him in '76: It's a journey through the past, but far darker.
MIKE STERN, Trip (CD)
Having established himself as an imaginative technical wizard in the forefront of the fusion movement during the 1980's, guitarist Mike Stern has left an indelible mark on the way the instrument is utilized in the jazz idiom. But there would be an unforeseen event that would test his physical and emotional will to overcome adversity. In July of 2016 Stern suffered a serious accident when he tripped over construction debris leaving his apartment in New York City. This led to severe fractures in both arms, and critical nerve damage extending to fingers in his right hand. After several operations and intense therapy, he was back on the guitar, and Trip proves he has not lost any of his amazing musical prowess.  Assembling an all-star cast of accompanists, Stern went back into the studio to record his 17th release as leader, and re-affirm his place as a force to be reckoned with. The title track opens with Stern's signature blazing riffs bouncing off the bedrock foundation consisting of Victor Wooten on bass and Dennis Chambers on drums. The perennial Miles Davis influence is revived on "Blueprint," which features Randy Brecker on trumpet, and Jim Beard on organ and keys. Beard plays keyboards throughout, and also produced the project, as he has so many of Stern's previous endeavors. "Hope For That," has long-time friend and drummer, Dave Weckl sitting in, who possibly knows Stern's music better than anyone, and can accent the changes with a refined brilliance. The music takes a traditional swing orientation on "Half Crazy," that brings in Lenny White on drums, bassist Teymur Phell, and Bill Evans on tenor. White and Phell are part of his working band, and the musical interconnection is evident. This same lineup and feeling returns on "Scotch Tape and Glue," named after the process Stern created to be able to hold the pick with his right hand after the accident.  Trumpeter Wallace Roney performs on "Screws," a funk-fusion excursion sans bass, opting for an electronic pulse on the lower end. This is pure Stern territory as he takes his Strat into the outer limits, Roney augmenting the amplified tension in the higher registers. They continue with this instrumental arrangement on "B Train," which is a groove injected, spaced-out version of "Take The A Train," Roney again demonstrating why he is one of the premier horn men on the scene. Beard also shows formidable piano chops on this venture, as the song goes through some adventurous straight ahead sections. Stern exposes his sensitive side with the acoustical, "Gone," presenting his dexterity on the nylon six string. His wife Leni Stern, plays the African three stringed ngoni on "Amelia," which has vocalist Gio Moratti joining Stern in singing, in what might sound like an unusual format for Stern, as he is identified with his powerful electric persona. Leni reappears on "I Believe You," that has drummer Will Calhoun and bassist Edmond Gilmore adding their talents to this uplifting ballad.  Though Trip stands on its own merits as a quality Stern recording, with the back story concerning the accident, it represents an artist with an unwavering sense of purpose. Stern accepted the arduous medical situation he was confronting, and was steadfast in his belief that he would endure and overcome, with his guitar abilities intact. This is a testament to that.
MOGWAI, Every Country's Son (CD/LP 9/22)
Even by way of this first live airing, the album – Mogwai's ninth studio effort and their first since 2014's well-received Rave Tapes – instantly felt like a quintessential, well-crafted return, every bit as vital and masterfully mottled as their most triumphant, generation-bridging output to date. In this instance, the "return" to form didn't concern quality (true facts: they have never released a poor album) but rather the band's quite literal, tried-and-tested method as a unit operating beyond a brief. Having spent the last couple of years focusing on soundtrack work, Every Country's Sun is a statement concocted amidst (and, as guitarist Stuart Braithwaite has recently said, against) the strange, turbulent and somewhat unknowable times in which we live.

TORI AMOS, Native Invader (CD/2xCD)
DEATH FROM ABOVE 1979, Outrage Is Now (CD/LP)
JACK JOHNSON, All The Light Above It Too (CD/LP)
JONNY LANG, Signs (CD/LP)
VARIOUS ARTISTS, Music From Twin Peaks (CD/LP)
LIVING COLOUR, Shade (CD/LP)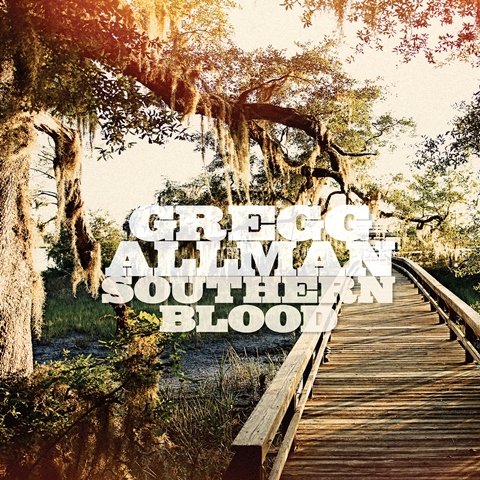 COMING SOON:
DEE DEE BRIDGEWATER, Memphis: Yes I'm Ready (9/15)
SHAWN COLVIN, A Few Small Repairs: 20th Anniversary Edition (9/15)
FOO FIGHTERS, Concrete & Gold (9/15)
And don't forget these STILL-NEW platters that matter!
AESOP ROCK, Bushwick (Original Soundtrack) (CD)
Known for his gruff voice and labyrinthine rhymes, Aesop Rock is easy to listen to but hard to rap along with. He weaves dense, captivating songs that beg for engaged parsing. He's never stopped experimenting with his voice, which means that his production has often been overshadowed by his lyrics and his delivery. But in late 2015 a pair of filmmakers saw something in Aesop Rock's beat-making and tasked him with scoring the action thriller Bushwick. His skill set turns out to be an excellent fit for the rapid-fire intensity of their film.
LCD SOUNDSYSTEM, American Dream (CD/LP)
"Shut up and play the hits." It's more than just the title of LCD Soundsystem's 2012 going away concert film. It's the philosophy often lobbed at artists that bring politics in their live show or distract with Kanye West-esque rants in concert. It's a phrase that's rooted in entitlement, where the audience thinks that they can control the voice of the artist, where their wants take precedence over someone else's needs. But it's also a statement that springs to mind whenever LCD Soundsystem's fourth album, American Dream, finds a transportive groove that allows all the bullshit surrounding their 2011 disappearance and 2016 return to fade away. Fortunately, this happens often over the course of 10 songs. James Murphy and his band of collaborating friends have yet to make a wrong turn over the course of three previous records and American Dream doesn't blow the perfect game, taking a low-key approach to underscore why people love LCD Soundsystem in the first place. This means plenty of American Dream is instantly familiar. Lead single "call the police" incorporates a guitar riff borrowed directly from Modern English's "I Melt with You". Standout opening song "oh baby" sounds just as primed to soundtrack an '80s movie, with Murphy emoting with credit-rolling tenderness over a melody that could have been lifted straight from a '60s girl group. Often, though, the artist he is referencing is himself. "other voices" incorporates the shuffling, dance floor-ready bass grooves that Arcade Fire failed to master on their recent album, with LCD making it look easy while Murphy crafts "Pow Pow" Part 2 over it, right down to the vocal cadence and lyrical references. The song, "american dream", is a waterfall in slow motion, where lines like "You can't fight that feeling/That your one true love is just awaiting your big meeting" recapture the everyman eloquence that made Murphy so beloved in the first place. It's just one of many moments — see also: "call the police", "emotional haircut", and "how do you sleep" — where Murphy proves a master of nailing the dismount, working towards a huge climax and providing a satisfying spectacle in the process. But this also makes the album's concluding moments feel like American Dream's biggest risk. On the record's longest track, the 12-minute "black screen", Murphy lets the song drift away into the ether for several minutes. For a man who's made a career out of accelerating uphill, Murphy also proves he can roll to a stop. It's a moment that lacks anything to prove and concludes a record that is confident in its identity. That's all we could ask for in a 2017 LCD Soundsystem album. For nearly 70 minutes, Murphy creates a world where all his sins can be wiped clean. In a sense, it's a dream come true.
JOAN OSBORNE, Songs Of Bob Dylan (CD/LP)
From folk to county, blues to rock, pop to prog, jazz, gospel, R&B, metal and nearly everything in between, Bob Dylan's music has proven to be remarkably adaptable to interpretations in almost every genre. And while it might be a stretch to imply that no one has gone broke covering Dylan's tunes, the best songs in his extensive catalog come pre-approved with melodies and especially lyrics ripe for rediscovery. Enter Joan Osborne, no stranger to performing others' tunes. The veteran singer already has three collections of blues and soul (and another dedicated to Christmas) covers to her name. She dug into Dylan's fertile, sprawling catalog with a few extended two-week residencies in a New York City club where she performed his music to intimate audiences. This 13-track studio set follows those gigs and exposes the world to what the NYC folks got a taste of.  Osborne's choice of material spans Dylan's five-decade career. She tackles everything with an emphasis on well known — some may say well worn — '60s tracks such as "Rainy Day Women #12 & 35," a chilling, stripped down "Masters of War" and Basement Tapes' era gems "Quinn the Eskimo" and "You Ain't Goin' Nowhere." She digs deeper to mine later, lesser known selections like "Tryin' to Get to Heaven" (from Time Out of Mind), "Ring Them Bells" (on 1989's Oh Mercy) and "High Water (For Charlie Patton)," nicked off 2001's Love and Theft. Some are radically rearranged with "Highway 61 Revisited" tamped down from its caffeinated Dylan reading and given a darker, swampy, Southern rock via "Whipping Post"-styled treatment. Others like "You're Gonna' Make Me Lonesome When You Go" and "Buckets of Rain" (two of three selections she grabs from Blood on the Tracks) stay closer to Dylan's take. Osborne's sultry, chocolaty voice adapts easily to Dylan's songs, even his longer stories, exemplified by a Steely Dan-inflected "Tangled Up in Blue," where Osborne does not mess with the male/female gender specifics. "Rainy Day Women …" gets the most drastic makeover as it steers into a slow, humid, swampy vibe with soft yet edgy slide guitar, a far cry from the Salvation band brass that dominated the original. Osborne uses her artistry to take these Dylan compositions and, if not quite make them her own, show she has seriously considered how to re-interpret them with her own unique, sympathetic spin. She sheds new light on old material, exposes some seldom heard Dylan gems and proves once again how flexible and powerful his work remains