Lordy, do we have a pile of new stuff for you this week! WILCO! NICK CAVE! THE HEAD & THE HEART! ST. PAUL & THE BROKEN BONES! JACK WHITE! DANIEL LANOIS! And a ton more, plus a JOSHUA REDMAN/BRAD MEHLDAU duo album to warm Gene's heart and some incredible reissues! Read on…

WILCO, Schmilco (CD/LP)
After a few years devoted to side projects, Wilco re-emerged last year with "Star Wars," a fancifully titled surprise album that sounded scruffier, rougher and more off-handed than anything the Chicago sextet had done in a decade.Now "Schmilco" (dBpm Records) arrives, a product of the same recording sessions that produced "Star Wars" but a much different album. Though it's ostensibly quieter and less jarring than its predecessor, it presents its own radical take on the song-based, folk and country-tinged side of the band. The key sonic element is the space between notes, the ambience of the room as an element in the arrangements, the lack of clutter or any hint of excess. Acoustic guitars, hand percussion, brushes and a tinge of chamber-pop texture emerge as the primary sonic building blocks. evoking the early, pre-glam days of Tyrannosaurus Rex. And like the young Bolan, Wilco has made a weird little folk record. It not only sounds different than the band's previous album, but slightly out of step with the rest of its discography. Just when you thought you had these guys figured out…
NICK CAVE & THE BAD SEEDS, Skeleton Tree (CD/LP)
Nick Cave's new album with the Bad Seeds, is a similarly gargantuan task. How do you judge a record written by an artist enduring the most emotionally traumatic event that can happen to a parent, a man enveloped by grief after the death of a child? Cave's 15-year-old son Arthur died last July after falling from a Brighton cliff while the singer was halfway through writing it. He duly released a statement with wife Susie Bick asking for privacy to grieve before enlisting director Andrew Dominik to help him make documentary film One More Time With Feeling so that he could address the album's harrowing context without having to speak to journalists. The result is beautiful, visceral and, predictably, emotionally devastating. From the first line of eerie opener "Jesus Alone" ("You fell from the sky/Crash landed in a field/Near the River Adur") Cave makes it clear that he will not be hiding from the tragedy suffocating him, before warped instrumental sounds create a surreal sense of depersonalisation. Gone is the old, lush assurance in Cave's voice, replaced by a poised fragility as he sings about lacing up the shoes of his "little blue-eyed boy" on "Girl in Amber". Imaginative preconceptions of death, a theme he has lyrically obsessed over for decades, have been sobered by a personal apocalypse. "I used to think that when you died you kind of wandered the world/ In a slumber til you crumbled, were absorbed into the earth/I don't think that anymore," he spits bitterly with barely-concealed anger, flooring the listener with the crushing magnitude of everything this means for an artist changed utterly
ST. PAUL & THE BROKEN BONES, Sea Of Noise (CD/LP)
Sea Of Noise lifts this Alabama eight-piece from its spot as the nation's best young party band into headier and more exciting territory, where insights matter more than mere imitation. If its 2014 debut album Half The City proved that the group had the chops to refresh bar-band revivalism, this new release stands firmly in the present. This is most evident in Janeway's lyrics; throughout Sea Of Noise, he contemplates racial violence and political unrest, considering how it affects his intimate relationships and asking hard questions about how to respond as a compassionate person and a man of faith. "I can't tell what side I'm on," he sings in the praise-choir rouser "All I Ever Wonder." Horns and background voices keep him lifted. In songs like this one and the Temptations-touched "Brain Matter," his confusion becomes a welcome challenge to think harder and feel more.
JACK WHITE, Acoustic Recordings 1998-2016 (CD)
'Jack White Acoustic Recordings 1998-2016' is the definitive Jack White songwriting collection, spanning his 20+ year career. It includes White's acoustic-based recordings with the White Stripes, the Raconteurs, and his acclaimed solo projects. The music included here is all-encompassing, highlighting White's versatility, and the songs are presented with unique character in chronological order. The completely remastered collection includes album tracks, B-Sides, remixes, alternate versions, and previously unreleased studio recordings and is a must for any fan of the genius that is Jack White.
THE HEAD & THE HEART, Signs Of Light (CD/LP)
Recorded in Nashville with producer Jay Joyce (Eric Church, Cage The Elephant), Signs Of Light, crackles with the upbeat, sing-a-long energy of the Head And The Heart's finest work. Lead single "All We Ever Knew," which was written during the "Let's Be Still" era but never captured to the band's satisfaction until now, is sure to be a crowd-pleaser, while "Turn It Around" seems primed to be a future concert staple, matching its inspirational message with a lush and multi-layered soundscape. pick up a copy of The Head and The Heart's new album "Signs Of Light" and get a free, limited-edition Coke-bottle-green 7″ vinyl single featuring "All We Ever Knew" b/w "Library Magic!"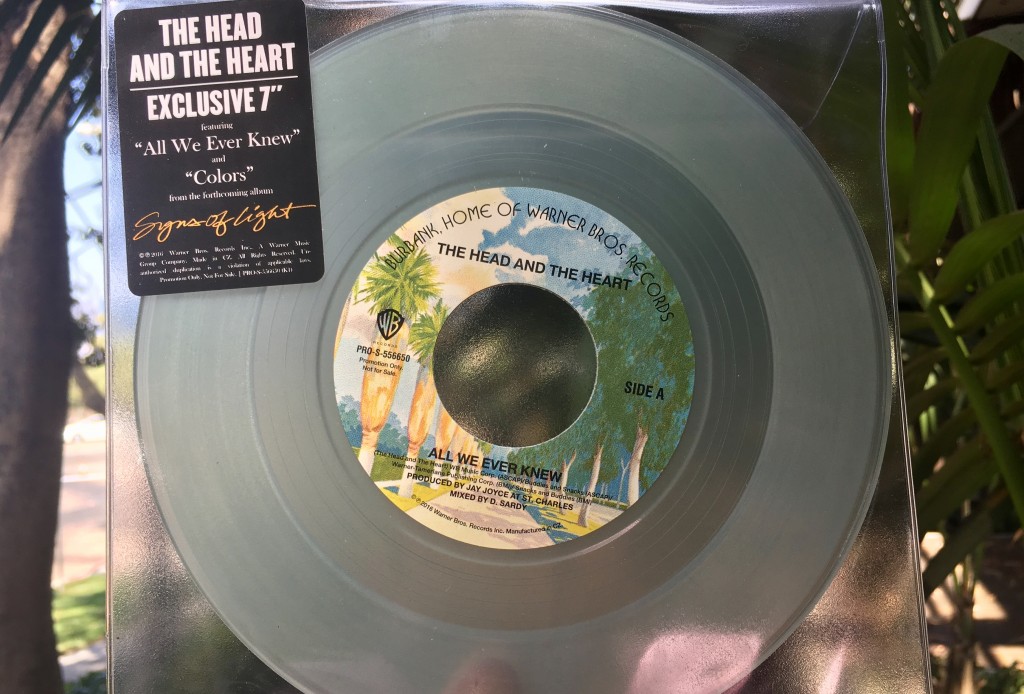 DANIEL LANOIS/ROCCO DE LUCA, Goodbye To Language (CD/LP)
As a producer, artist, sideman and songwriter, Daniel Lanois has followed a multi-tiered path. His list of his past associates alone — Bob Dylan, Emmylou Harris, Willie Nelson, Neil Young, U2, and Brian Eno among them — speaks to his credence and versatility. Best known as a master of ambiance and intrigue, his work often finds him veering into areas eerily reminiscent of the atonal soundscapes purveyed by such avant-garde classical composers as Steve Reich and Terry Riley. Add to that eclectic mix, Goodbye To Language, a collection of unobtrusive soundscapes that drift along like a quiet haze through the ethos. Its beauty and sheer effervescence create a tranquility all its own, but as the title suggests, these are more like ethereal entities rather than what would generally think of as actual songs. The tracks are all given names — "Low Sudden," "Time On," "Deconstruction," "Suspended" and so forth — but those searching for something to hang a hook on best look elsewhere. One passage segues seamlessly into another without creating any distinction between one composition and another. Fans of Reich and Riley will likely find plenty of fascination to absorb their interest, but those who favor compact melodies may lament Lanois' further move away from traditional tunes. Furtive and yet fascinating, much like something akin to the soundtrack to a celestial slide show at the local planetarium, Goodbye To Language is best considered soothing escapist fare.
BLUE HIGHWAY, Original Traditional (CD)
If any Blue Highway album perfectly exemplifies "the essence of bluegrass music," this is it, combining the spirit, themes, and topics of traditional bluegrass, but through a set of 12 all-new originals from the band and co-writers. Original Traditional may well be the record that everyone has been waiting for from Blue Highway. From callous killings to struggling with sobriety, to the majesty and magic of the mountains, the songs evoke the timeless quality of bluegrass past, but showcase the voices and instrumental prowess of Blue Highway present, capturing a contemporary group at its creative peak.
TIME JUMPERS, Kid Sister (CD/LP)
Tragically The Time Jumpers lost their 11th member, vocalist Dawn Sears, who passed away Dec. 11, 2014. Diagnosed with lung cancer in February 2012, Sears fought the disease ferociously and championed efforts for lung cancer research. In many ways, Kid Sister is a tribute to the memory of Dawn, with various songs, including the title track, written in her honor. However, Kid Sister isn't just The Time Jumpers fond farewell to a fallen musical comrade. It's also a luminous demonstration of how music alleviates pains of all sorts, whether death, heartbreak, separation, loneliness, or just the messy fallout of plain bad judgment. The album stands as a testament to the camaraderie and stellar talent that the Time Jumpers exude with every note they play. With ten members (including Vince Gill & Nashville session ace Paul Franklin), multiple writers, 7 lead singers, and an unending supply of virtuosity, the band is the very definition of versatility, while always maintaining their signature Western Swing style.
RONNIE EARL & THE BROADCASTERS, Maxwell Street (CD)
Ronnie Earl's release Maxwell Street is named in honor of blues pianist and previous member of the Broadcasters David Maxwell and is a nod to Chicago's Maxwell Street where blues musicians gathered to play outside for the Sunday market crowds. It confirms Ronnie Earl's status as one of the most soulful blues/soul/jazz guitarists working today. Earl is a three-time Blues Award winner as Guitarist Of The Year working with his band of over 25 years.
DUKE ROBILLARD, Blues Full Circle (CD)
Coming off the award-winning The Acoustic Blues & Roots of Duke Robillard, the quartet (bass, keys, drums, guitar) returned to the studio to layout some fiery electric jams only to be curtailed by Robillard's rotator cuff surgery and rehabilitation. Among those initial tracks, "Mourning Dove" and "I Got the Feelin' That You're Foolin'" offer different shades of blues heartache, while "Blues for Eddie Jones" achingly traces the blues journey of Guitar Slim. Replete with flights of instrumental fancy, the All-Star Combo prove themselves to be a tight posse, with Robillard's growly vocals providing character and depth. Guests include Kelley Hunt who provides additional swing on her composition, "The Mood Room." The highlight of this robust, multi-dimensional examination of the blues is six and a half minute instrumental "Shufflin' and Scufflin'" featuring blistering interplay between Robillard and Jimmie Vaughn over an epic bed of organ from Bruce Bears with Doug James painting waves of baritone sax.
ALLAH-LAS, Calico Review (CD/LP)
On Calico Review, Allah-Las weave their dreamy version of west coast psychedelia with advanced songwriting and exquisite production detail. The California quartet's third album, Calico Review focuses on both the outer trappings of their home and surroundings, and the through line of darkness that suffuses life in L.A. county. Bearing the mark of four students becoming the teachers and sharing the sentiments of the town they call home, there's a lot to learn from Allah-Las.
SNEAKS, Gymnastics (CD)
The songs on Sneaks's debut album, Gymnastics, reissued this week on Merge Records, rarely go past the two-minute mark. Some of them, like the vocally repetitive "No Problem" or "Down in the Woods," don't even hit a minute. If there is a guiding principle to the steely, bass-heavy post-punk that D.C. musician Eva Moolchan records as Sneaks, it's the idea that less is more. Her no-fuss, down-tempo arrangements call to mind the music of '70s post-punk foremothers like Delta 5 or The Slits, only slowed down significantly, conveying her abstract callouts to those who "lack in passion" and her own anxiety with admirable musical restraint.
CLIPPING, Splendor & Misery (CD/LP)
Splendor & Misery is an Afrofuturist, dystopian concept album that follows the sole survivor of a slave uprising on an interstellar cargo ship, and the onboard computer that falls in love with him. Thinking he is alone and lost in space, the character discovers music in the ship's shuddering hull and chirping instrument panels. William and Jonathan's tracks draw an imaginary sonic map of the ship's decks, hallways, and quarters, while Daveed's lyrics ride the rhythms produced by its engines and machinery. In a reversal of H.P. Lovecraft's concept of cosmic insignificance, the character finds relief in learning that humanity is of no consequence to the vast, uncaring universe. It turns out, pulling the rug out from under anthropocentrism is only horrifying to those who thought they were the center of everything to begin with. Ultimately, the character decides to pilot his ship into the unknown—and possibly into oblivion—instead of continuing on to worlds whose systems of governance and economy have violently oppressed him.
OKKERVIL RIVER, Away (CD/LP)
Okkervil River boast an impressive 14 former members, and a recent exodus of bandmates contributed to the tone of the band's eighth album, which is dense, dishevelled and darkly comedic. It also, in part, commemorates the death of singer Will Sheff's idol, his grandfather. A fragmented, frustrated mindset has contributed to a sprawling, inconsistent album with brief flourishes of verdant beauty. Sandwiched between tracks brimming with the chaotic intensity of Arcade Fire are pastoral delicacies such as Call Yourself Renee, written under the influence of psilocybin mushrooms in the Catskills. That song has a glowing warmth compared to the barbed qualities of many of the others, in particular The Industry. "Do you remember, baby, back in '96? When some record was enough to make you raise your fist? … Just let go," Sheff sings exhaustedly, the sentiment intended for himself or a former friend; a former bandmate, or anyone listening.
GROUPLOVE, Big Mess (CD)
JOHN BROWN'S BODY, Fireflies (CD/LP)
M.I.A., AIM (CD)
TEENAGE FANCLUB, Here (CD/LP)
KT TUNSTALL, Kin (CD/LP)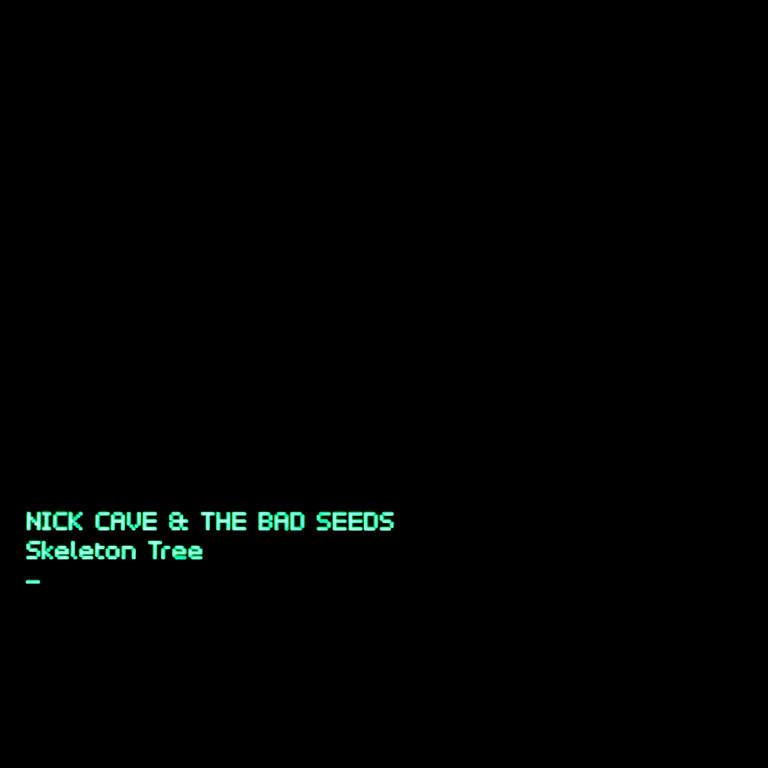 Gene's Jazz/Classical Corner
JOSHUA REDMAN & BRAD MEHLDAU, Nearness (CD)
Saxophone master Joshua Redman and his pianist compatriot Brad Mehldau are long-time collaborators, but this compilation of originals and standards recorded live in Europe in 2011 is their first duo album. They're improvisationally inseparable on Charlie Parker's Ornithology, as Redman's tenor traces the shape of the tune while Mehldau capriciously deconstructs the harmony and rhythms. Thelonious Monk's In Walked Bud coolly massages a jazz theme famous enough to be mostly implied. A 16-minute The Nearness of You highlights Mehldau's harmonic adventurousness and features a tour-de-force unaccompanied break from Redman. And the chimingly catchy Mehldau rocker Old West brings out the best of Redman's terse, rhythmically astute lyricism on soprano, and the composer's ability to stray into the distance and find his way home by roundabout routes. Always lyrical, the music nonetheless sometimes sounds at the edge of a precipice – it's improv in the most exposed of situations.
AARON & BRYCE DESSNER, Transpecos (CD)
Composers and musicians Aaron Dessner and Bryce Dessner (of The National) combined forces to score Transpecos, the atmospheric debut thriller by director Greg Kwedar. Starring Gabriel Luna, Johnny Simmons, Clifton Collins Jr., Transpecos tells the story of three border agents on a remote desert outpost in Texas. A car inspection gone wrong reveals an insidious drug related plot within their own ranks. The next 24 hours will take them on a treacherous journey that could cost them their lives.Fresh from scoring The Revenant with Alva Noto and Ryuichi Sakamoto, Bryce Dessner is back with his brother and bandmate Aaron Dessner behind the composer desk for Transpecos. The result is an atmospheric, intimate guitar driven score that enhances the dreadful and tense atmosphere of this well crafted trailer.
BENJAMIN GROSVENOR, Homages (CD)
In this new recording Benjmain explores works by great composers paying tribute to their predecessors. Amongst these works, Mendelssohn looks back to the Prelude & Fugue form made so popular by Bach; and Franck does likewise (adding a Chorale as a central section to his work). Busoni takes Bach s great solo violin Chaconne, presenting it in a bold and imaginative transcription for piano; Chopin breathes new life in to the traditional Barcarolle of Venetian gondoliers, followed ten years later by Lizst s tribute to Italian folksong, Venezia e Napoli
HAMASYAN/HENRIKSEN, Atmospheres (CD)
As the charismatic young Armenian-American pianist Tigran Hamasyan made plain from the start, his ancestry would always anchor his music however eclectic and westernised it became. Hamasyan's folk references (notably to Komitas, Armenia's legendary composer-priest) bring a timeless lyrical lilt to the contemporary sound of this new electro-acoustic quartet, which features the luminous trumpet sound of Arve Henriksen, guitars by Eivind Aarset and cutting-edge electronics from Jan Bang. The pairing of Hamasyan and Henriksen, meanwhile, brings an unexpectedly song-based seductiveness to an all-improv session including such hi-tech experimenters as Aarset and Bang. One CD rather than two might have tightened the drama and dynamics, but the sounds herein – Henriksen's opulent midrange tones and pleading ascents amid Hamasyan's bubbling-stream ruminations; discreetly skittish dances; plugged effects mimicking horn harmonies; and occasional exhilarating free-improv – announce the arrival of an elite collective with a distinctive identity and big potential.
ARVO PART/VOX CLAMANTIS/JAAN-EIK TULVE, The Deer's Cry (CD)
The second ECM New Series album to fully showcase Estonian vocal group Vox Clamantis is devoted to compositions by their great countryman, Arvo Pärt ? whose music has been the most performed globally of any living composer over the past five years from his 75th birthday leading up to his 80th last September. This album titled The Deer's Cry after its opening track, an incantatory work for a cappella mixed choir is also the latest in a long, illustrious line of ECM New Series releases to feature Pärt's compositions, the very music that inspired Manfred Eicher to establish the New Series imprint in 1984. Along with such classic works as Da Pacem Domine the new album includes first-time recordings of the a cappella pieces Drei Hirtenkinder aus Fátima and Habitare Fratres. There is also an a cappella version of Alleluia-Tropus, which Vox Clamantis previously recorded alongside instruments for the Grammy Award-winning ECM New Series album 'Adam's Lament'.
CAROLIN WIDMANN, Mendelssohn/Schumann (CD)
Violinist Carolin Widmann brings together the last major orchestral works of two German composers: Felix Mendelssohn Batholdys Violin Concerto op 64, celebrated from the outset as a masterpiece, and Robert Schumanns Violin Concerto WoO 23, which had to wait for so many years to find due recognition as one of the greatest compositions of the Romantic era. Widmann leads the widely-acclaimed Chamber Orchestra of Europe in these inspired performances, recorded at Baden Badens Festspielhaus.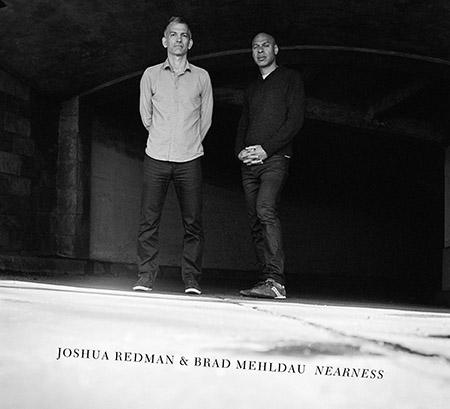 KILLER REISSUES APLENTY!
FAITH NO MORE:
Album Of The Year (CD)
King For A Day, Fool For A Lifetime (CD)

COLEMAN HAWKINS:
The Complete Albums Collection 1945-57
The Complete Albums Collection 1957-59
The Complete Albums Collection 1960-62
RAMONES, Ramones (40th Anniversary Edition) (CD)
SHAGGS, Philosophy Of The World (CD)
SAM COOKE, The Complete Solo Singles A's & B's 1957-62 (CD)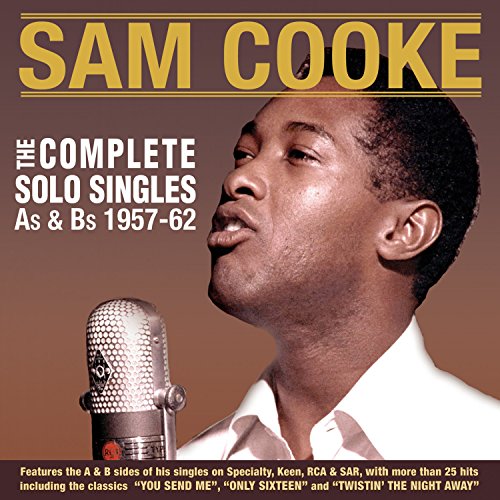 COMING SOON:
AGAINST ME, Shape Shift With Me (9/16)
DAWES, We're All Gonna Die (9/16)
DEVIL MAKES THREE, Redemption & Ruin (9/16)
ROBERT GLASPER, Artscience (9/16)