Let's just pretend there's a tired pun about how we're not foolin' you about this week's New Releases and move on, 'kay? Because we've got too much new-and-reissued awesomeness to waste time. Some lovely violin pop from Andrew Bird, a soul gem from Charlie Bradley, some fresh eclectica from Elephant Revival and MUCH more. Read on….
NEW GOODIES:
CHARLES BRADLEY, Changes (CD/LP)
The 67-year-old soul singer who has spent the last few years enjoying a breakout career releases his third album on Daptone Records. And he's more in control of his towering shout of a voice than ever. It's an accomplished skill in the world of retro-soul, and Bradley sounds vital instead of nostalgic because of it.
BLACK STONE CHERRY, Kentucky (CD/LP)
If it ain't broke, you don't fix it, so Kentucky follows the path of BSC's previous albums with plenty of hard rocking, southern-fried songs like the opener "The Way of the Future." Heavy riffs and memorable choruses abound.
EXPLOSIONS IN THE SKY, Wilderness  (CD/LP)
After a five-year layoff Wilderness reimagines the calling card of wide-screen epics the band specializes in. EITS still knows how to craft a beautiful atmosphere that demands to soundtrack something. It doesn't necessarily require a visual accompaniment, but it stimulates the imagination.
BIBIO, Mineral Love (CD/LP)
Condensing layered sounds into beautifully brief moments, A Mineral Love works in small spaces, allowing fragments of sounds and samples to construct the whole of a record. It's a power that could just as easily hamstring the music were it not for the fact that Wilkinson, knows what the hell he's doing.
ANDREW BIRD, Are You Serious (CD)
With his looping violin and full-lunged whistling, the Andrew Bird has quirks that can be effortlessly labeled as quirks. But on this new album, he's proved himself to be a relentless musician, a lyricist full of forgotten dictionary words, a violinist full of life, a songwriter full of melodies ready to stamp themselves on your brain.
BLACK MOUNTAIN, IV (CD/LP)
The fourth album from Vancouver hard rock band Black Mountain rolls everything up the band has ever done—the heavy riffs, the prog ambitions, and the pop smarts—into an alternate-universe version of classic-rock history
ELEPHANT REVIVAL, Petals (CD/LP)
This Nederland, Colo., quintet Elephant Revival are less a band to be listened to than  experienced – especially when they fall into the pocket of a groove containing elements of gypsy, Celtic, Americana, and folk.. Petals embodies a deepening, as the quintet dives into themes of loss and rebirth, time and memory, love unbound by body or farewell. But this is not an album about despair or darkness; it's a thanksgiving and a prayer for what endures and returns.
LAURA GIBSON, Empire Builder (CD/LP)
Laura Gibson's first album since 2012's La Grande was created in the wake of disaster: a year ago her New York flat and most of her possessions (including notebooks and musical instruments) were destroyed in a gas explosion that killed two of her neighbors. A sense of bewilderment, displacement and loss hangs over songs such as The Last One, on which Gibson admits: "I can't tell selfishness from love any more." Gibson's voice has an old-time fragility about it, like that of Beth Gibbons. Gibson and co-producer John Askew retain the intimate feel of a small combo while introducing some surprising sounds with great subtlety: Bollywood string flourishes, muted background vocals and swelling guitar feedback on the title track.
DUNCAN HONEYBOURNE, Western Borderland (CD)
The counties on the borders between England and Wales – Gloucestershire, Worcestershire, Herefordshire and Shropshire – are rich in spiritual resonance, powerful historical imagery and a tangible sense of tranquillity and apartness, which continues to appeal strongly to composers, writers and artists.' This fascinating new CD presents four composers from this border-country and includes a number of first recordings.
MIKE & THE MELVINS, Three Men & A Baby (CD/LP)
Fans of the Melvins were justifiably excited by the news that the band had joined forces with Silo bassist Mike Kunka for a three-bassists / one-drummer album — a pairing that has spawned heaviosity unparalleled, with a looseness to it that most proper Melvins albums don't have.
ANOUSHKA SHANKAR, Land Of Gold (CD)
Deeply concerned about the plight of the world's refugees, Anoushka Shankar felt she needed to make an artistic and political stand with her new album, Land Of Gold. But that doesn't mean the sitar master, daughter of Ravi Shankar, can't still be melodic and adventurous. The album features collaborations with M.I.A. cellist Caroline Dale, actress and activist Vanessa Redgrave, singer/songwriter Alev Lenz, and more.

SKELETONS, Am I Home? (CD/LP)
Skeletons, the fluctuating ensemble of musicians around composer, songwriter, filmmaker Matthew Mehlan; present their ninth studio album to. Recorded by Mehlan and long-time Skeletons collaborator Jason McMahon, in a fashion reminiscent of the classic '70s epics the band has always aspired to the: post rock chamber music. It's jazz, it's pop, it's grandiose, challenging, at every moment deeply embedded in the particular, inimitable space these musicians create.
HENRY THREADGILL, Old Locks & Irregular Verbs (CD)
This is the recorded premiere of Old Locks and Irregular Verbs, jazz reed-master Henry Threadgill's tribute to his longtime friend and colleague, musical pioneer Lawrence "Butch" Morris, which was easily one of the most talked about events at the 2014 edition of New York's Winter Jazzfest.
YEASAYER, Amen & Goodbye (CD/LP)
On their first album in four years, this delectable art-pop outfit  fuses their futurist tendencies with medieval throwbacks, featuring a mixture of choirs, grand piano, and clavichord-y synths.
WEEZER, Weezer (White Album) (CD/LP)
ROBBIE FULKS, Upland Stories (CD/LP)
CHEAP TRICK, Bang Zoom Crazy Hello (CD)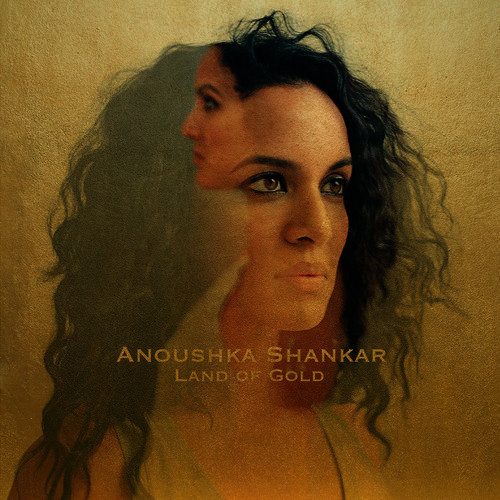 Tasty Re-Issues:
GEORGE JONES, When My Heart Hurts No More (CD/LP)
This all-new import collection from Southern Routes celebrates honky-tonk visionary George Jones at his very best. When My Heart Hurts No More buy CD music drawn from his extraordinary UA-Mercury years (1954-1963), when Jones was at his creative peak, this is an essential for every true country music fan.
JAMES BROWN & THE FAMOUS FLAMES, Roots Of A Revolution (LP)
This set collects James Brown's first recordings on the King/Federal label, years before finding his history-making sound. You'll hear JB and his first collaborators (Jimmy Nolen, Nash Knox, longtime foil Bobby Byrd, girlfriend Bea Ford and backup singer Tammi Montgomery, later Terrell), seek a new R&B form from what the genre's giants left.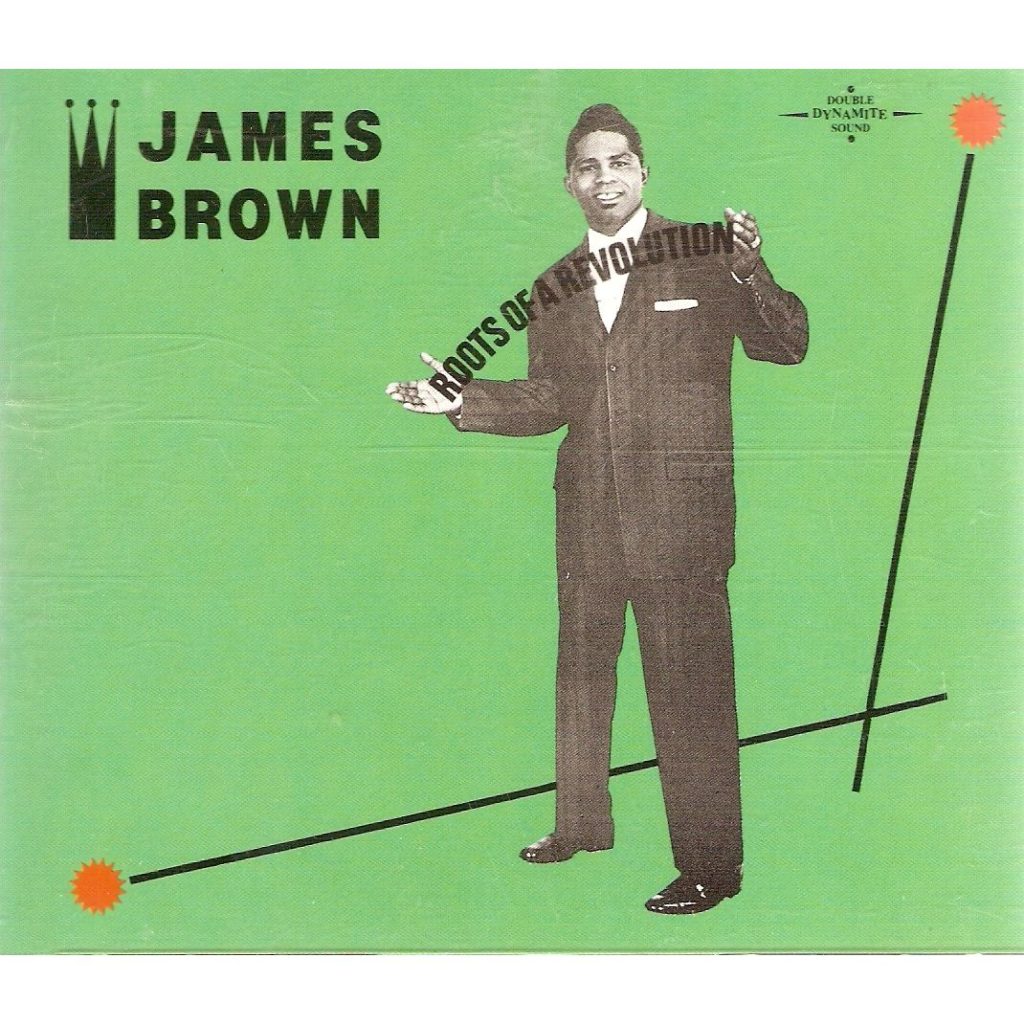 COMING SOON:
BOMBINO, Azel (4/8)
HAYES CARLL, Lovers & Leavers (4/8)
DANDY WARHOLS, Distortland (4/8)
M83, Junk (4/8)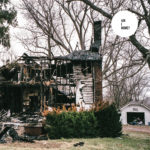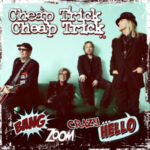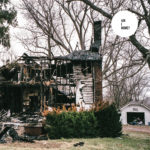 And don't forget these still-new platters that matter!
BOB MOULD, Patch The Sky (CD/LP)
Bob Mould, the alternative-rock torchbearer, is undeniably in the midst of a ferocious late-career tear. Having explored subtler, more experimental musical terrain through most of the 2000s, his recent run alongside drummer Jon Wurster and bassist Jason Narducy has been nothing short of pure guitar-rock TNT. At 55, Mould has come full circle, returning to his love for massively melodic alt-punk. His third record in almost as many years employs the same muscular sonic approach ofSilver Age and 2014's Beauty And Ruin, but it also doubles down on the emotional angst. In true Bob Mould fashion, the record's most kinetic moments come when sound and subject matter crash head-on. When he contemplates the end of the world on "The End Of Things," Narducy and Wurster are there to give noisy support to his vision.
ERIC BACHMANN, Eric Bachmann (Merge, CD/LP)
Eric Bachmann is a songwriter and musician of three distinct voices, having guided Archers Of Loaf and Crooked Fingers, and now, on his second solo album, turning over a new page once again. A decade after his first solo album, the spare, acoustic To The Races, and five years since the final Crooked Fingers album, Bachmann turns to the piano for a mellow but lyrically forceful batch of nine songs.
AMON AMARTH, Jomsviking (CD/LP)
Viking-metal concept album, anyone? Amon Amarth sprung from the fertile Swedish death metal scene of the '90s, outlasting many of their scene-mates, and through the lens of a troubled character, Amon Amarth's first concept album is a folk-style narrative of the life and times of the vikings — and an inspired and album from the veteran death metal band.
JEFF HEALEY, Heal My Soul (CD/LP)
Provogue released Heal My Soul, the first new, original Jeff Healey rock material in over 15 years. This incredible lost album features some of the most powerful and passionate performances that Healey, a stunning blues guitarist, ever committed to record, released to coincide with what would have been Healey's 50th birthday on March 25th, 2016.
RJD2, Dame Fortune (CD/LP)
Dame Fortune mixes instrumental soundscapes and jazzy analog West Coast hip-hop, but there's more going on here. Addictive, infectiously melodic tangents include snappy Middle Eastern—inflected fantasia of "The Roaming Hoard" and the cozy, sparkling soul fusion of "PF, Day One," DJ RJ'S new platter spins out a sinuous braid of pleasant sounds; it's a breezy DJ set attuned for meditative easy listening.
VARIOUS ARTISTS, Rough Guide To World Psychedelia (CD/LP)
This Rough Guide explores the heady influence of psychedelia on salsa, from the fuzzy tropical guitars of the sixties and seventies to today's cutting edge bands experimenting with weird & wonderful psychedelic sounds
VARIOUS ARTISTS, Rough Guide To South African Jazz (CD/LP)
This Rough Guide explores the jazz scene of one of the world's greatest musical powerhouses. From the progressive 1960s, when many of South Africa's finest musicians were forced into exile by the constraints of apartheid, to the modern era and the sound of the new 'rainbow nation', it also takes in the great jazz era of the 1950s. Artists include: Abdullah Ibrahim, Miriam Makeba, Pops Mohamed, Chris McGregor, Lemmy Special, African Jazz Pioneers, Sipho Mabuse and Bheki Mseleku
THERMALS, We Disappear (CD/LP)
At a brisk 30 minutes, We Disappear follows the pattern that fans of the Portland trio have come to expect over their nearly 15 years together. Songs split the difference between pop-punk and garage rock, with every track based around simple riffs and even simpler executions. But that's exactly what makes The Thermals the band they are. To expect anything other than that would be to project unreasonable expectations onto a band that's always been about gut-level rock songs.
SEAN WATKINS, All I Do Is Lie (CD/LP)
Nickel Creek co-founder Sean Watkins boasts a solid solo catalog of three prior albums, and the mournful All I Do Is Lie may be his best independent effort to date. Primarily a collection of gentle and accessible love songs, the album quietly addresses disharmony within dying relationships, examining the corrosion of ill-fated romances. Shifting from bluegrass-tinged ballads to soulful honky tonk dirges, Watkins explores disintegrating ties throughout the work, delivering and receiving heartbreak.