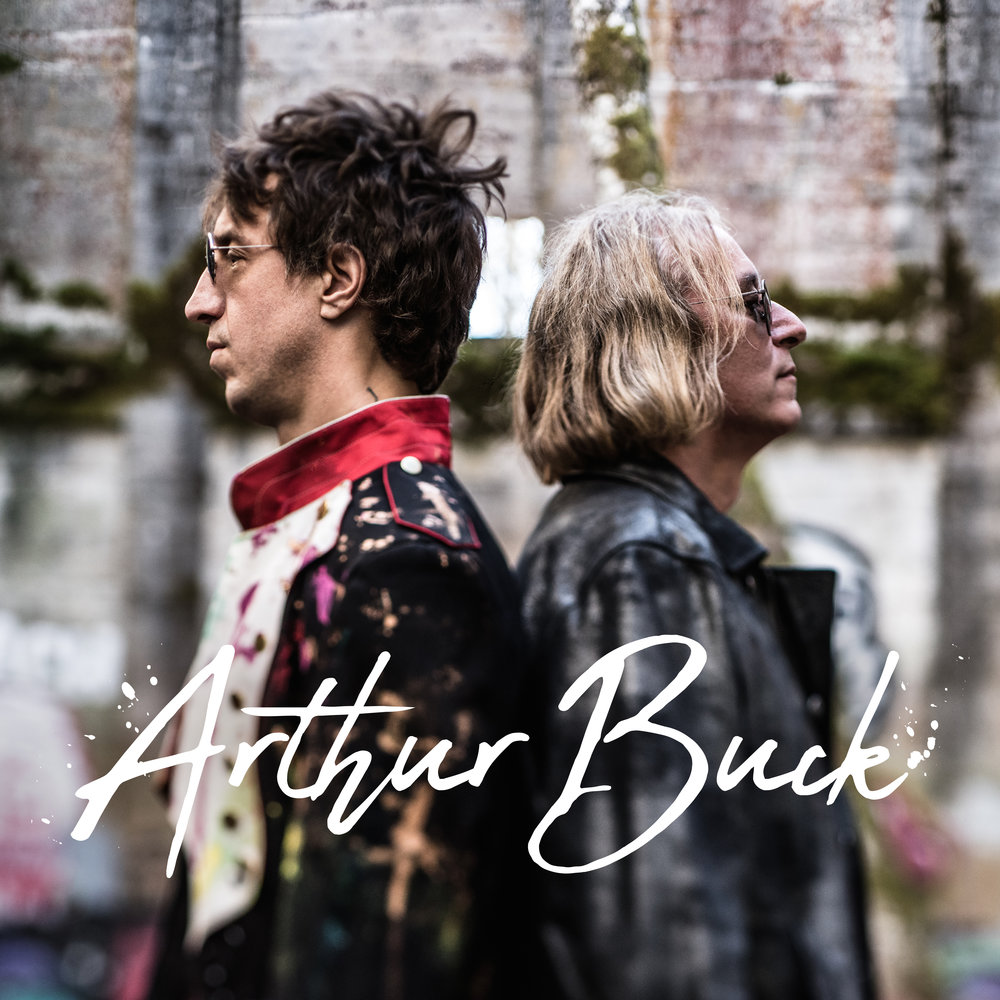 ARTHUR BUCK, Arthur Buck (CD/LP)
Former R.E.M. guitarist Peter Buck and often-experimental singer-songwriter Joseph Arthur have teamed up for an album that was written mostly in a few days after a chance encounter in Mexico and recorded nearly as quickly. Fresh and spontaneous, it's also filled with precious sonic details, like little flashes sparking the songs. Unsurprisingly, Buck's layers of acoustic guitars and bright and brief solos provide numerous R.E.M. textures and the tunes bear plenty more traces of the 1985-1995 pop decade. Arthur's role and contributions are just as significant. As he often does on his own albums, he plays most of the instruments, wrote the lyrics and sings the songs. "American Century" sounds like "Pop Life"-era Prince, but sung by Axl Rose in his low register, while "If You Wake Up in Time" echoes the Talking Heads. David Bowie's spirit infuses "Wide Awake in November" and the brief "Summertime" could be a David Sylvian/Robert Fripp interlude. Opener "I Am The Moment" would have fit seamlessly on one of the last R.E.M. albums, while closer "Can't Make It Without You," with its haunting, dolphin's cry-like faux string section, could be from "New Adventures in Hi-Fi." Lyrically — in line with the urgency of their creation — there is some topical material, like "American Century" and maybe "Wide Awake in November," but the dominant mood seems to be about making the most of one's opportunities amid our frazzled lives at hyperspeed. Buck is a known and treasured commodity but if you're not familiar with Arthur's albums, search out gems like "The Family" and you'll hear just how much he brings to the collaboration.
BUDDY GUY, The Blues Is Alive & Well (CD/LP)
Right from the start, Buddy Guy makes it clear that he is not resting on his legendary status, firing off taut licks on his BG Blonde Stratocaster as he delivers a doleful plea on mortality, looking back over eighty-one years of life on "A Few Good Years". His gripping vocal serves as a reminder that Guy has always been an outstanding singer, a fact he reinforces repeatedly throughout the disc. The following track, "Guilty As Charged," is an energetic shuffle with the singer battling to resist the charms of a former flame. Both tracks feature producer Tom Hambridge on drums, Rob McNelley on rhythm guitar, Kevin MdKendree on keyboards and Willie Weeks on bass. "Cognac" is a fitting celebration of Guy's beverage of choice, elevated by the presence of guests Keith Richards and Jeff Beck, the three guitarists trading solos while Guy sends a shout-out to an old friend, singing,"If the late Muddy Waters was here drinking with us, that bottle would be ten times gone!". James Bay, a platinum-selling English singer & songwriter, joins Guy for a soothing duet on "Blue No More," complete with B.B.King-style guitar over a slow-rolling groove on a track written by Hambridge and country star Jamey Johnson. Tommy MacDonald steps in on bass. Things take on a harder edge on "Bad Day," with Guy issuing a clear warning that he best be left alone, as he is in no mood to deal with his woman or the local police. Emil Justian, who once fronted Matt "Guitar" Murphy's band, contributes some rudimentary harp blowing. The final guest is Rolling Stones front man Mick Jagger, blowing some telling harmonica fills on a slow blues gem, "You Did The Crime," as Guy doubles up on a Martin BG acoustic and Guild Starfire 4S guitars while McNelley uses slide for his contribution. The Muscle Shoals Horns – Charles Rose on trombone & horn arrangements, Steve Herrman on trumpet, Doug Moffet on tenor sax, and Jim Hoke on baritone sax – make their presence felt on three tracks. On the title track, co-written by Hambridge and Gary Nicholson, Guy relates his heart-wrenching reactions to an unfaithful woman, still trying to break free of her icy grip. The horns seamlessly meld with Guy's voice as he bares his soul while utilizing a guitar lick borrowed from Otis Rush. "Old Fashioned" finds the section hitting hard with plenty of swagger to support Guy's blistering solo, pushed by McKendree on the Hammond B3 organ. Guy waxes nostalgic one more time on "End Of The Line," singing about having one foot in the grave. But the brawny horn embellishments and another fiery guitar interlude certainly tell a different tale. Another highlight is a rousing cover of the Sonny Boy Williamson classic, "Nine Below Zero," with Guy peeling back the years with a vibrant, emotionally-charged performance on vocal and guitar. "Ooh Daddy" is a boogie that percolates along with fine guitar interplay between Guy and McNelley. The ghost of John Lee Hooker creeps into "Somebody Up There," a stark, passionate testament to the spirits watching over us. "Whiskey For Sale" takes a funky approach, benefiting from Regina & Ann McCrary on backing vocals, but generic lyrics prevent the track from taking off. Guy takes one more look at mortality on "When My Day Comes," envisioning the moment when he will lay down one last time under the weeping willow tree.  At the close of the disc, Guy delivers a salacious snippet, entitled "Milking Muther For You," leaving no doubt that he is still a simple, down-home blues man at heart. Throughout his career, Buddy Guy has been known for his guitar prowess. Often times his skill as a singer would slide by with little notice. On this release, he consistently reaches into the emotional depths, often with bone-chilling intensity, conveying hard-earned lessons on life and the people you meet along the way. Even the guests, for all of their combined star power, get regulated to the background by the sheer raw energy that Guy taps into on every track. This may not rise to the level of his classic recordings for Chess Records. But this is Buddy Guy doing his best to remind us what the blues is all about. Mission accomplished!
GASLIGHT ANTHEM, 59 Sound Sessions (CD)
After a few years of slumber, The Gaslight Anthem have surfaced from their hiatus, namely to celebrate the tenth anniversary of their seminal album The '59 Sound. My knowledge of this band is minimal, I've been aware of them for a few years but it wasn't until Brian Fallon's Sleepwalkers album earlier this year opened my ears and I delved into his music and The Gaslight Anthem's. Essentially, The '59 Sound was a slow burner for me but right now, it's on regular rotation (a story for another day). To celebrate their return, The Gaslight Anthem have delved into the vault and given the world The '59 Sound Sessions. Recorded in a day in their native New Jersey, many of the songs found here would make their way onto the full-realised album. Naturally, everything on this is much more raw than the polished final versions. It's rough around the edges, Fallon's vocals are more gravelly and there's a cynical tint to them where the final versions held more optimism. Half the songs which feature on the full album are here but there's a couple of notable additions, namely the cover of Johnny Cash's "God's Gonna Cut You Down". It's a meaty rendition and as dark as the original and in this basic format, is a weighty beast. To have beefed it up to the "full" version, the soul of the song would have been lost. Elsewhere, "Our Father's Sons" features country twangings and has a chain gang lament and feel to it before the outro features the opening notes of "Great Expectations" (which is still present in this demo form). Lyrically, it thematically fits the album but its presence wouldn't have enhanced The '59 Sound. Meanwhile, "Pleaceholder" has a pop punk vibe to it before it would transform into "Old White Lincoln" and again, the latter is the better version. As for the songs which made it onto the final version, it's clear to anyone who's spent time with the album what the songs became. The germs and ideas are all there and present, if a little rough and ready. Songs like "High Lonesome" and "Great Expectations" had more urgency to them in this form and more of a punk edge to them before they were curtailed. "Film Noir" also features a filthy, pulsing bass line in it with less guitar. The title track is the only track to be as close to how it would feature on the album, there's very little been changed and all the little quirks and soundscapes feature. Clearly, when they went into the studio to demo the songs, it was one that was worked on the most and whilst the other songs were by no means neglected, obviously the band knew they had something special on their hands. The '59 Sound Sessions is perfect for those die-hard fans of The Gaslight Anthem. It'll whet the appetite of those waiting to see them when they return to the UK next month when they play The '59 Sound in its entirety. The band made the right choices in which songs to drop from the full release but to get an insight into how these songs developed is a delight, even if from a curiosity standpoint.
JOHNNY MARR, Call The Comet (CD)
GIN BLOSSOMS, Mixed Reality (CD)
CHRISTINA AGUILERA, Liberation (CD)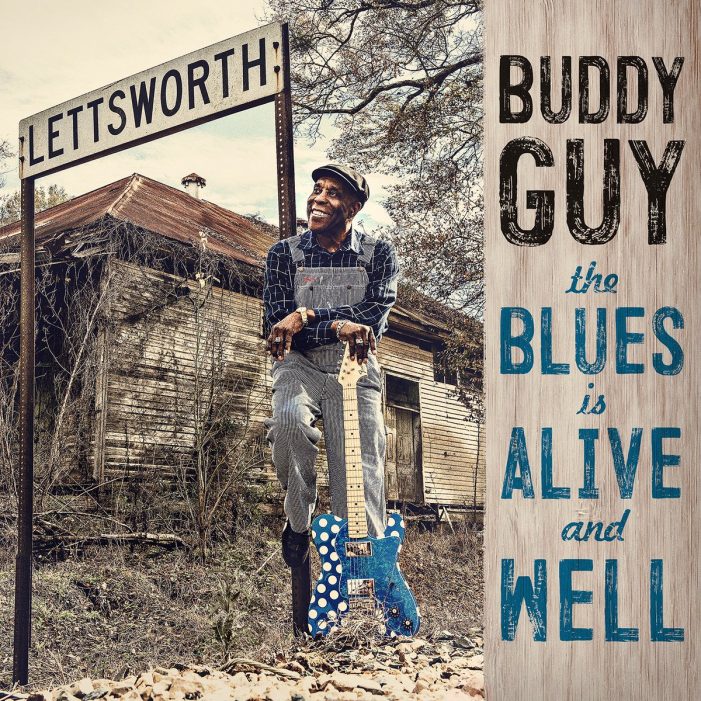 GENE'S CLASSICAL CORNER: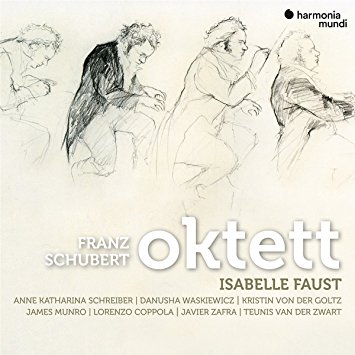 ISABELLE FAUST, Schubert: Oktett D803 (CD)
In response to a commission from Count Troyer, who wanted a work closely modeled on Beethoven's famous Septet, Schubert – despite his fervent admiration for the older composer – resolutely struck out on his own by delivering an Octet. While the enlarged forces opened his path towards symphonic writing, examination of the form and expression reveals a much more accomplished and personal composition than has generally been recognized by commentators. Isabelle Faust and her partners, enthralled by what is an exceptional work in every respect, offer us a new interpretation of it on period instruments.

COMING SOON:
DAWES, Passwords (6/22)
MANIC STREET PREACHERS, Resistance Is Futile (6/22)
NINE INCH NAILS, Bad Witch (6/22)
BEN RECTOR, Magic (6/22)
KAMASI WASHINGTON, Heaven & Earth (6/22)
And don't forget these STILL-NEW platters that matter!
LILY ALLEN, No Shame (CD)
This late into the age of confessional songwriting, when even the most bubblegum of artists trouble the Top 40 with TMI, it's rare to find an album that can startle you with its cat-out-of-the-bag bluntness. But you get a whole lot of those "Wait, rewind that" moments in Lily Allen's "No Shame," a collection whose promising title only hints at the embarrassment and brazenness within. It's as raw a record as you'll hear this year, even if the British singer's calm tone and heavily programmed production are the picture of pop refinement. Her sweet voice has always been Allen's not-too-secret ammo, weaponized to take down the fools she didn't suffer gladly. Hearing her now turn that tart, dulcet dagger of a tongue around on herself makes for a bracing listen. Probably two-thirds of the tracks have to do with the marital split since her last album, 2013's "Sheezus," so you could say that "No Shame" follows in the tradition of many great rock and soul divorce records. Except that, as tough as Marvin Gaye was on his ex in "Here, My Dear," for instance, that's how hard Allen is on herself. She starts out on the defensive side with the opening "Come on Then," her highly quotable rejoinder to tabloid gossip: "Yeah, I'm a bad mother, I'm a bad wife / You saw it on the socials, you read it online / If you go on record saying that you know me / Then why am I so lonely, 'cause nobody f—ing phones me." From there, rather than paint a more spirited defense, Allen proceeds to write songs that address what she sees as her real setbacks as a spouse and mom. Rest assured that she can still dish it out as well as she takes it, but the level of vulnerability required to write this openly about seeking solace in "sex, alcohol and drugs" in the latter stages of a restless union outweighs even her usual level of brassiness. Which is saying something. The album is divided roughly into thirds: The opening section sets some of her despair to sprightly rhythmic pop and dancehall. Later on, a few more balladic selections strip away the good cheer to allow things to sound as stark as they are. And then, toward the close, there's a chipper send-off as a new boyfriend arrives, like a deus ex machina and/or sex machine, and a female-empowerment message ensues. These bends of the arc all have their merits, but the songs you'll remember most are the more naked numbers in the middle. "Everything to Feel Something" is an exceptionally powerful expression of how self-destructive experiences can substitute for, and fail as, self-medication, with a pretty, downward chord progression that's spookily apropos. On the far other end of the world-weary scale, there's "Three," written from the point of view of Allen's young daughter, wondering why Mum would rather tour than watch her grow up. We've all heard variations on this rocker-missing-the-kids theme, but Allen seems determined not to sentimentalize the frequent separation or let herself off the hook for it. You can sense her warring with her own shamelessness at times, not quite sure whether to castigate or celebrate herself for having ended a marriage in which she "turned a strong man weak." A wiser artist might have held off — to reach a place of more mature perspective before making an album centered on the split — but we benefit from catching Allen in the moment of ambiguity about how she's handled it all. Her refusal to put a neat bow on things also leaves room for her irreverence and Briticisms, though they're toned down here. Allen is not about to completely forgo trademark cleverness, any more than she's about to quit being as consistently tuneful as she is. Yet she's learned that when there are emotions this bald and frank to convey, she doesn't need to gild the Lily.
THE BEACH BOYS, With The Royal Philharmonic Orchestra (CD)
DIERKS BENTLEY, Mountain (CD)
ERIC CLAPTON, Life In 12 Bars (2xCD)
LYKKE LI, So Sad So Sexy (CD)
DAVE MATTHEWS BAND, Come Tomorrow (CD)
SUGARLAND, Bigger (CD)
TREMONTI, Dying Machine (CD)