Some serious new stuff just out on the shelves, including Cloud Nothings, Japandroids, John Mayall, Delbert McClinton, Tift Merritt & more! Read on…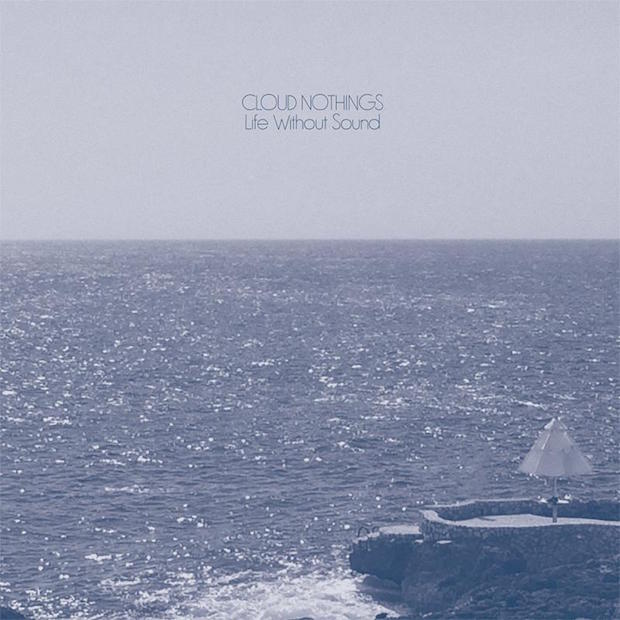 CLOUD NOTHINGS, Life Without Sound (CD/LP)
Cloud Nothings' latest offering, the bursting, brimming, and brisk Life Without Sound, is a remarkable expansion. Three years down the line, and with a second guitarist growing the trio into a quartet, the band seems to be hitting their stride ever more intently (each record could perhaps be assessed as the band 'hitting their stride,' which speaks to the group's impressive consistency). It's a chugging, nimble-footed affair, showing a matured and restrained group; no more eight-minute-plus pounding, slashing jams, replaced instead with a sense of clarity and focus, a driving, raw sonic thesis statement. The record stirs from the band's three-year recording slumber with the aptly named "Up to the Surface", with slate-colored, melancholic piano, followed by ever-so-slightly out-of-tune, icy guitars poking through and a rumbling, dissonant, melodic build to the full-band waterfall. It's an enthralling, unsettling handshake: "I knew peace in the terror of the mind," Baldi mutters as the song fades. Producer John Goodmanson's slick Death Cab-colored hand is immediately obvious, as the band trades in their previously gray, at times muddled, sound for a broad, angular upgrade.
JAPANDROIDS, Near To The Wild Heart Of Life (CD)
Even when they were screaming Vancouver scrappers recording songs like "Darkness at the Edge of Gastown," you knew there was a classic rock act at the punk heart of Japandroids. On their third LP, that band is out of the closet. "It got me all fired up, to go far away/And make some ears ring from the sound of my singing, baby!" hollers Brian King on the title track. The song's about a kid leaving behind his small-ass town for big-ass dreams, and when the voices harmonize on the "whoa-oh!"s, thick with top-shelf reverb, you hear every cheeseball Eighties pop-metal chorus chant in history distilled and vindicated. It's awesome. Drummer David Prowse still plays like Keith Moon weaned on the Ramones, with stoic muscle-beats full of sprints and lunges. Part of the thrill here is how King's constructs teeter at cliché's brink; see "North East South West,' with its cheer-trolling regional shout-outs, or "Midnight to Morning," with its shopworn road-hog catalog: the bottle, the devil, the highway lines, the way home. Yet, with guitars soaring and grooves accelerating, the words feel undeniable, and you know that when you hear 'em in a club – or theater, or arena – you'll be bouncing off the walls, shouting every word.
JOHN MAYALL, Talk About That (CD)
Comprised largely of Mayall originals like the title song, a scorching funk piece elevated by an excellent audio mix highlighting organ in the arrangement, Talk About That also features some choice and novel covers often sporting horns. The threesome of Ron Dzuibla on sax, Mark Pender on trumpet and Nick Lane on trombone distinguishes Betty Crudder's "It's Hard Going Up," as does Mayall's ebullient piano playing, while "Goin' Away Baby" and "Don't Deny Me," written by James Lane and JJ Williams respectively, are similarly rousing; the former features the familiar sound of Mayall on harmonica, while the latter's swings gracefully with the horn section in tow. That three-man complement also decorates "Gimme Some of That Gumbo," a saucy (in more ways than one) exercise in style on which the aforementioned Athanas appropriately utilizes a cutting tone within the upbeat, Bo Diddley beat arrangement. The guitarist's formidable presence may be missed, but if John Mayall has proven anything over the course of his career, it's that his loyalty to the blues is his own greatest resource, a fact reaffirmed by the superiority of Talk About That in comparison to his other recordings in the recent past.
DELBERT MCCLINTON, Prick Of The Litter (CD/LP)
The multi-Grammy Award winning artist is at the top of his game with his 19th studio album, Prick Of The Litter (Hot Shot Records/Thirty Tigers). The new offering captures the balance of soulful energy and restraint that the legendary performer has been delivering in his live performances for decades all over the world. On Prick of the Litter, Delbert incorporates a variety of styles, and as always, just enough to keep him comfortably outside the traditional marketing categories.
TIFT MERRITT, Stitch Of The World (CD/LP)
The stories surrounding Stitch of the World, Tift Merritt's most recent album, make up their narrative, with divorce, relocation, and childbirth at the center of the tale. The influences of and experiences with other musicians like Iron & Wine's Sam Beam and Hiss Golden Messenger's MC Taylor fill out a cast for a worthy story. But Merritt's gift for the record has been to write a series of songs that sound personal without relying on anything autobiographical. There's no reason to try to read the artist into the album, and yet the songs are individual, a capturing of Merritt's vision that's unguarded and inviting without being limited. The album as a whole sounds easy but never simple. Guitarist Marc Ribot and pedal steel player Eric Heywood fit their parts together to create most of the atmosphere, with Ribot's work remaining as restrained as it is smart. Drummer Jay Bellerose keeps his playing unobtrusive but unpredictable, keeping the album familiar within its creativity.
MARK EITZEL, Hey Mr. Ferryman (CD/LP)
Mark Eitzel has always been a contrarian. As leader of American Music Club, he declared, on that band's 1993 major-label debut, Mercury, that "I lay all my songs at Johnny Mathis's feet." Released at the height of the grunge/alternative commercial moment, many listeners didn't get the reference; fewer got the joke. Eitzel's solo output has been equally challenging, undermining preconceptions and frustrating expectations while, nonetheless, establishing him as an artist always worth watching. His challenges offer profound rewards.
ALLISON CRUTCHFIELD, Tourist In This Town (CD/LP)
The debut full-length by Allison Crutchfield titled Tourist in This Town sonically pulls back the curtain on her life and places Crutchfield center stage, fully revealing her power, conviction, and grace. The Alabama native has immersed herself in music since her teenage years, forming notable bands such as P.S. Eliot and Bad Banana (both with her twin sister Katie of Waxahatchee). In 2012, she co-founded Swearin'—the band in which she would truly begin to formulate and understand her full potential as a songwriter—and in 2014, she recorded and released her first solo EP Lean In To It. Her debut album is an accomplished work that integrates her past musical experiences with a pronounced growth in arrangement and instrumentation.
RAYNA GELLERT, Workin's Too Hard (CD)
Rayna Gellert is one of those musicians who has played with lots of folks and who can play lots of instruments. She may be best known for her stint in Uncle Earl, which is sort of a retrospective supergroup in the roots music world, whose former members including Abigail Washburn, Kristin Andreasson and Gellert have gone on to play to varying measures of acclaim. Best known as a fiddler, Gellert also plays acoustic and electric guitar, and on Workin's Too Hard, her third release under her own banner, she does just that and sings, too. And what a fine singing voice she has, a deceptively unadorned alto that is capable of packing a lot of emotion into a lyric with seemingly little effort. This is a short album of just seven songs, but they're all songs of some moment and they beg to be listened to closely. There are a couple of "public domain" songs, the gospel number "I'm Bound For The Promised Land" and "Oh Lovin' Babe" which I know from Bill Monroe (and from a sturdy version recorded in 2015 by Anna & Elizabeth). The rest Gellert wrote, either on her own or with roots music stalwart Kieran Kane, with whom she co-produced the album and who contributes guitar, mandolin and vocals.
HOMEBOY SANDMAN, Actual Factual Pterodactyl (CD)
With his 2008 release Actual Factual Pterodactyl the single most buzzed about emcee in New York City illustrated many of the reasons why his buzz is so unbelievable right now. Homeboy Sandman can flow, that's never been in question, but on Actual Factual Pterodactyl he takes it to another level, flipping his flows in ways many listeners hadn't heard before. From the lighthearted ITunes Song, to the darker tracks Wise Up and Ggrrraa!!, to the salsa inspired Mambo Tail Tale, Homeboy Sandman acts as a one man baseball team, covering all bases. The replay value is incredible as each time you listen you catch something new. Homeboy Sandman's rapid fire flow may lead listeners to think that's what he's all about, but on Actual Factual Pterodactyl he proves it's well worth a listener's time to give him multiple spins to dissect some of the incredible lyrics that his flow houses. This album is pure Hip-Hop and it's fantastic.
THEO BLECKMANN, Elegy (CD)
Curiously perhaps, for an album led by a singer, this set of eleven Bleckmann compositions and single Sondheim cover only includes four tunes with lyrics: in addition to "Comedy Tonight," Bleckman's minimal prose for one of the album's most dramatic yet understated pieces, "Fields"; his more elegiac "Take My Life," its death-related lyrics the most overt demonstration of what Elegy is, for the most part, about; and "To Be Shown to Monks at a Certain Temple," where Monder's volume-swelled chords over an electronic cloud act as Bleckmann's support during its hymnal introduction, with rising star (and, with Elegy, his first ECM appearance) Shai Maestro moving forward for something that's less a solo and more a fully interactive engagement with Monder, Hollenbeck and bassist Chris Tordini—another ECM first-timer—as a pulse emerges, throughout which Bleckmann delivers an emotive excerpt from Chiao Jan's The Poetry of Zen. The rest of Elegy is instrumental, with Bleckmann's pure, pitch-perfect voice an additional melodic member of the group—sometimes so refined as to be barely noticeable, elsewhere acting as either a contrapuntal partner or melodic lead—across a set of pieces including three improvisational miniatures based upon (at the suggestion of label head/producer Manfred Eicher) some of the singer's writing for the date: the album-opening, bittersweet "Semblance," opens Satie-esque, with Maestro alone but joined by Monder near its conclusion, the guitarist contributing softly swirling clouds of color; the bass drum-driven "Cortège," where Tordini solos over Monder's sweeping, volume pedal-driven voicings; and "Alate," where an ascending series of piano chords act as the foundation for Hollenbeck's percussive musings, with Tordini acting as anchor and Monder contributing more celestial colorations.
VIKINGUR OLAFSSON, Philip Glass: Piano Works (CD)
GABRIEL GARZON-MONTANO, Jardin (CD)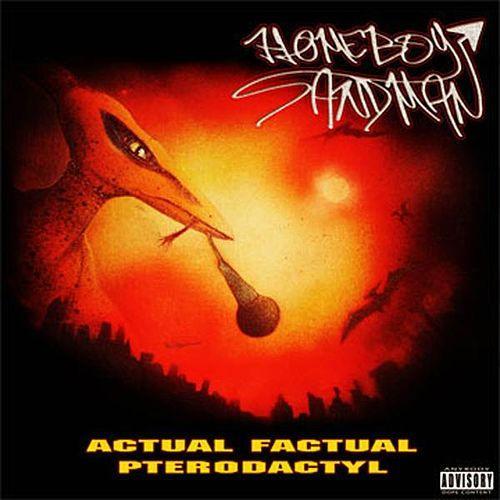 And don't forget these STILL-NEW platters that matter!
FOXYGEN, Hang (CD/LP)
Fittingly for a band obsessed with the seamier side of Seventies music, Foxygen know a thing or two about excess: their songs often sound like several tracks jammed into one, and 2014′s …And Star Power was a 24-track double LP. The songs have been pared back to eight on Hang, but the flair for excess remains: each features a 40-plus piece orchestra, giving them the air of a druggier ELO on breezy opener "Follow the Leader". Centrepiece "America" serves as an accurate metaphor for both the country and the album as a whole: schizophrenic and unsettled, but bursting with reach-for-the-stars ambition.
NORMAN BLAKE, Brushwood: Songs & Stories (CD)
Brushwood tackles much of what a long-time listener will expect from a Norman Blake album: story-songs, railroad ballads, flat-picking instrumentals, the occasional recitation, recollections of other days and ways, gospel affirmations. What makes it stand out from other Blake releases is the quantity of outspoken topical material. Though recording before last November's election, Blake at moments assumes something like the persona of an Old Testament prophet who foresees the looming apocalypse. "High Rollers" may not be explicitly about a certain orange-hued, money-grabbing narcissist of authoritarian disposition, but it could be. In the America of 2017, one can only admire Blake's uncompromising moral position. Perhaps the good news, if there is any, is that as a general principle bad governance makes for good music, and so perhaps we're in for a resurrection of pointed song-making. While nobody will argue — given the competition — that this is Blake's greatest album, Brushwood is nonetheless a moving and haunting effort, sure to be commemorated on best-of lists at the end of the year. It attests eloquently to Blake's magnificent gift, his unique way of telling a story, his poignant guitar style, his commitment to personal and historical memory, his flinty integrity. His music will be a light in the coming darkness.