First things first: Plenty of CD and vinyl LP copies of #TheNashvilleSound in-stock right now, but they're going fast! And we've also got the new Steve Earle, a Fleet Foxes reunion and a new Lorde album! Read on…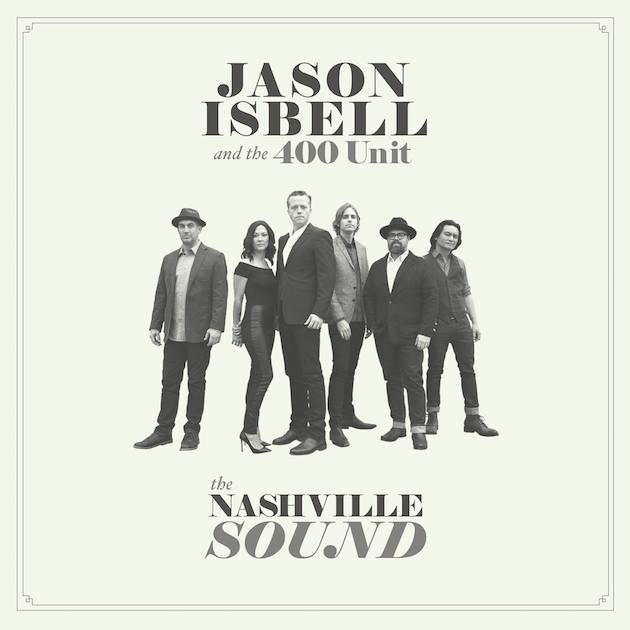 JASON ISBELL & THE 400 UNIT, The Nashville Sound (CD/LP)
"Am I the last of my kind?" Jason Isbell ponders on his new album, The Nashville Sound. Isbell, who hails from the Muscle Shoals region of Northwest Alabama, is singing, as he often does, in character, this time a down-and-out survivor struggling to play catch up with the rapidly changing country he calls home. But "Last of My Kind" could also be a tagline for Isbell himself, who, with his lyrics-heavy, unadorned narrative storytelling approach to roots music, has become one of the few remaining artists to find mainstream success building a career off the model of the Seventies singer-songwriter. The Nashville Sound follows in the wake of Isbell's 2013 breakthrough Southeastern and its 2015 follow-up Something More Than Free, albums that introduced the former Drive-By Truckers third-man to a larger audience with their tales of drunken demons and fresh beginnings. But after spending the last five years reckoning with past darkness, Isbell, 38, shifts his gaze outward. He pledges everlasting faith to his wife on the tearjerker "If We Were Vampires," offers parental advice on the backyard bluegrass of "Something to Love," and delivers an urgent warning to the white male demographic, which overwhelmingly voted for Trump, on "White Man's World." Musically, The Nashville Sound hints at Isbell's bar band roots on up-tempo rockers like "Cumberland Gap" and "Hope the High Road. Nevertheless, bursts of loud release from his band the 400 Unit are still far and few between on an album that ultimately hews closely to the laid-back roots-country palette Isbell has honed over his past several albums with producer Dave Cobb. Yet, on moments like the Elliott Smith-inspired meandering melody on "Chaos and Clothes," or the slow-building, orchestral guitar freakout on "Anxiety," Isbell points to a more expansive musical future, one where he's free to indulge his whims, fully unburdened by the notion that he's the last of a dying breed.
STEVE EARLE & THE DUKES, So You Wannabe An Outlaw (CD/LP)
The title of Steve Earle's latest album seems to suggest that younger artists trying to cultivate the "outlaw" brand might not have what it takes. A closer listen reveals that So You Wanna Be An Outlaw has a kind of double meaning: "Everybody reckons that they want to be free/ Ain't nobody wants to be alone," Earle sings on the title track, and he then gets Willie Nelson to croon with him on the song to second the notion that outlaw life isn't always what it's mythologized to be. Earle has always understood that sometimes subverting traditions is as important as upholding them to make an impact like the Waylons and Willies of the world. Consider the heartbreaking ballad "News From Colorado": Instead of espousing classic country music values of home and family, the narrator here finds himself unable to truly break away from his ne'er-do-well brethren, causing him no small amount of anguish. Earle's worldview also occasionally leaves the home base far behind, as on the wry "Walkin' In LA," where he gets vocal assistance from Johnny Bush. After his 2015 release Terraplane skewed heavily toward the blues, Earle and his crack band the Dukes take a few more trips back to that genre with excellent results, particularly on the prison lament "If Mama Coulda Seen Me" and "Fixin' To Die," which manages a Zeppelinesque crunch. Earle also shows off his facility for detailing romantic woes, via the slick pop songcraft of "This Is It How It Ends," a duet with Miranda Lambert. The closing track, "Goodbye Michelangelo," is Earle's tribute to Guy Clark. "I'm bound to follow you someday/ Because you have always shown the way," he sings about the legendary songwriter. Albums like this one continue to burnish a musical legacy that is every bit as imposing as the ones to which Earle pays homage in these songs.
FLEET FOXES, Crack-Up (CD/LP) 
Fleet Foxes frontman Robin Pecknold has recently been hard at work explaining his own song Third of May/Ōdaigahara. A track from the band's latest album, it now features 27 annotations in Pecknold's hand, covering everything from its allusions to the paintings of Goya to its use of homophones. There are even three paragraphs devoted to the song's structure: "The first section of Third of May progresses linearly in time, describing events that did unfold but from some time in the future, until the final breakdown, when I sing the 'Was I too slow / Did I change overnight' down an octave. That's a voice that is meant to be from even later in time than the voice that has been singing the first section of the song, that the character isn't introspective to that extent until later on." There is a compelling argument that Pecknold might have used the time he spent explaining his lyrics to instead write something more straightforward. But you can see why he felt he needed to offer some clarification of what's going on on Crack-Up. The album was recorded after a four-year hiatus, during which Pecknold studied at Columbia University and Fleet Foxes' former drummer Josh Tillman unexpectedly became one of alt-rock's most intriguing stars. Understandably, some critics have been keen to contrast Crack-Up with Pure Comedy, Tillmans' latest album as Father John Misty, but it seems to bear more comparison to Bon Iver's 22, A Million, another wilfully abstruse record made by an American alt-rocker who is disproportionately unsettled by a modicum of fame. On Crack-Up's predecessor, Helplessness Blues, Pecknold spent a lot of time fantasising about jacking it all in to live on a deserted island, or to run an orchard. Now, he seems to have decided he can continue – but only if the music he makes takes a determined left turn.
LORDE, Melodrama (CD)
On her debut, Pure Heroine, Lorde ridiculed pop music while glorying in it. The former Ella Yelich-O'Connor displayed an honor-roll-brat-in-detention-hall flow, a goth sense of drama and the sort of supreme over it-ness that only an actual 16-year-old can muster. Full of heart and nuanced writing, the LP was a small masterpiece and a massive hit as well. You could tell the Auckland, New Zealand kid was in for the long haul, and, after a four-year wait, her second album, Melodrama, confirms that notion. Now 20, Lorde signals a new order straightaway, with lonely piano chords where Pure Heroine's pure electronic palette was. They open the single "Green Light," a barbed message to an ex who the singer can't quite shake. The song grows into a stomping electro-acoustic thrill ride, its swarming, processed vocal chant "I want it!" recalling another precocious, hyperliterate, synth-loving auteur singer-songwriter – Kate Bush, who insisted "I want it all!" back in 1982 on "Suspended in Gaffa." Give Lorde credit for wanting it all too – the massive vistas of electronic music alongside the human-scaled and handmade. That's the trick here, abetted playfully by co-writer/co-producer Jack Antonoff, who brings the rock-schooled song sense he coined with fun. and honed on Taylor Swift's 1989 to Lorde's electro-pop craftiness.
MATTHEW SWEET, Tomorrow Forever (CD/LP)
SEAFARING STRANGERS, Seafaring Strangers (CD/LP)
ROYAL BLOOD, How Did We Get So Dark (CD)
PORTUGAL THE MAN, Woodstock (CD/LP)
KEVIN MORBY, City Music (CD/LP)
MOBY & THE VOID PACIFIC CHOIR, More Fast Songs About The Apocalypse (CD/LP) 
JASON LOWENSTEIN, Spooky Action (CD/LP)
DAVID BARBE, 11th Of Seas (CD/LP)
BIG BOI, Boomiverse (CD/LP)
CHEAP TRICK, We're All Alright (CD)
ELECTRIC WIZARD, Dopethrone (CD/LP)
NICKELBACK, Feed The Machine (CD)
STYX, Mission (CD/LP)

WILLIE CLAYTON, Crossroads Of The Blues (CD)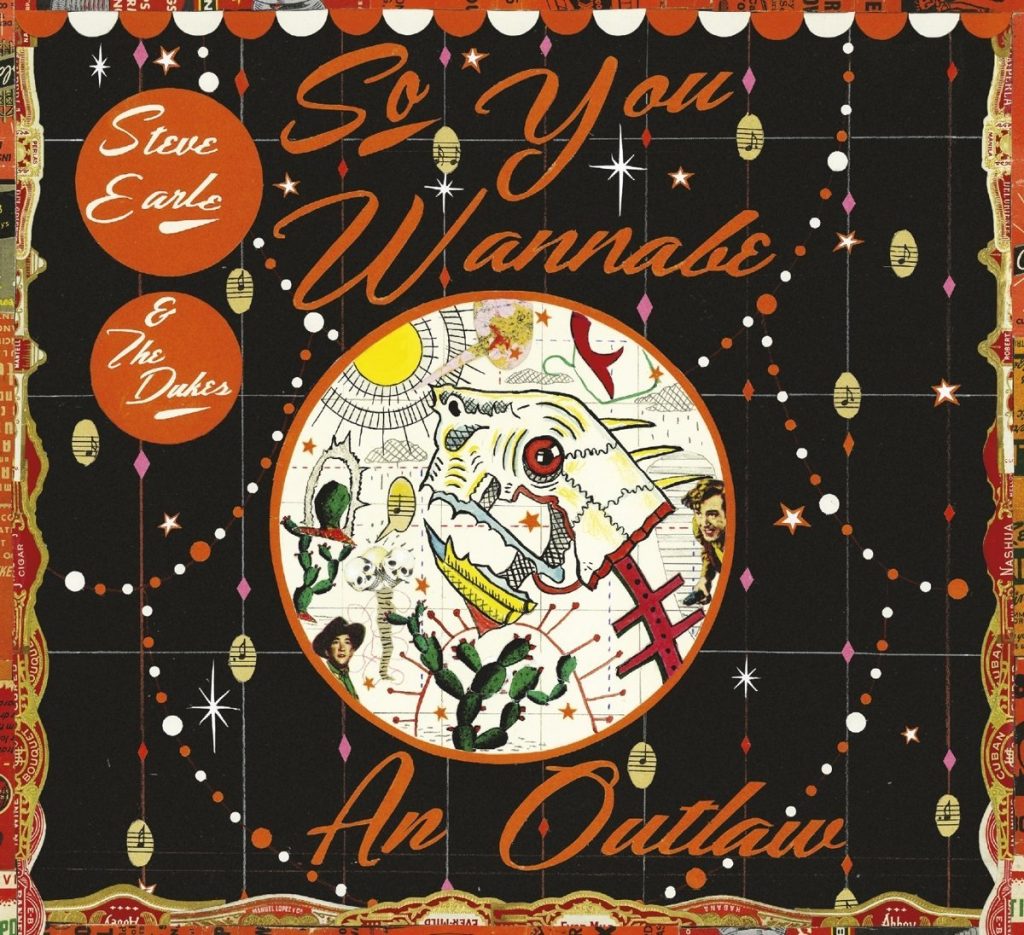 KILLER REISSUE OF THE WEEK: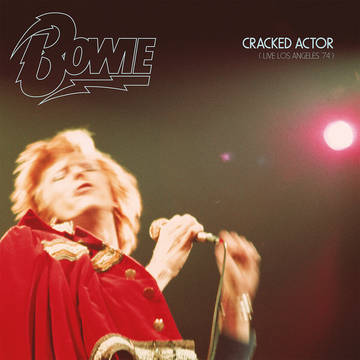 DAVID BOWIE, Cracked Actor (Live In Los Angeles) (2xCD)
Originally released on Record Store Day, this killer album is a previously unreleased live recording from Los Angeles on 5th September, 1974. This was a pivotal gig in the transition between the Diamond Dogs tour and the Philly Dogs tour. Produced by David Bowie and mixed by Tony Visconti at Human Studios, NYC in October/November 2016.
COMING SOON:
BANDITOS, Visionland (6/23)
JOE BONAMASSA, Live At Carnegie Hall: An Acoustic Evening (6/23)
RADIOHEAD, Ok Computer OKNOTOK 1997-2017 (6/23)
And don't forget these STILL-NEW platters that matter:
JACK DEJOHNETTE/JOHN SCOFIELD/JOHN MEDESKI/LARRY GRENADIER, Hudson (CD)
So this is what happens when a group of old jazz hands get into a Levon Helm kind of way. Hudson is the name of an album, a supergroup and a song on the album by the supergroup. The combination of Jack DeJohnette, John Scofield, John Medeski and Larry Grenadier is capable of so much; Hudson delivers in that it doesn't kowtow to expectations of what kind of music these four legends should make. The careers of these four follow timelines that only partially overlap each other but the common denominator among them is not just that they are jazz musicians, but musicians and fans of more popular forms of music before they turned to jazz, such as rock, RnB, folk and funk. This is a record of relating to the music they dug growing up as much as it's about their current environs. The covers chosen all relate in some way to the sacred ground near the Catskills; Bob Dylan's "Lay Lady Lay" is set to a relaxed, reggae groove and fronted appealingly by Scofield's lyric lead. Another Dylan number "A Hard Rain's A-Gonna Fall" is another jam, whereby the boys test dissonance, mostly around Medeski's swirling B3 and a psychedelic electric piano. Joni Mitchell's "Woodstock" — the most obvious choice for this setting — is a spiritual communion. Jim Hendrix's "Wait Until Tomorrow" is a funky excursion that isn't that far removed from Medeski Scofield Martin and Wood. Medeski's barroom piano intro gives little hint of the Band's "Up On Cripple Creek" that soon follows, which is played in a mostly straightforward fashion. The back-to-nature sentiment that's threaded throughout this album is strongest right at the end with "Great Spirit Peace Chant," where the crew play wood flutes amid hand drums and Native American chants. The Hudson River Valley is not just a place, it's a state of mind that's carried out so earnestly and effortlessly in music by Dejohnette, Grenadier, Medeski and Scofield.
SUFJAN STEVENS, Planetarium (CD/LP)
As lofty ideas for concept albums go, outer space is one that continues to fascinate beardy musicians. Techno pioneer Jeff Mills has just released Planets, an electronic-classical record inspired by Gustav Holst's orchestral suite of the same name. And from the sensitive indie sphere, there is Planetarium, a 17-track exploration of the solar system from Sufjan Stevens and his drummer, James McAlister, the National's Bryce Dessner and composer Nico Muhly. It manages to balance ambient force fields, 70s sci-fi synths, chiming guitars, sublime string arrangements, Caribou-like shimmer-pulses and Stevens's penchant for R&B rhythms to majestic and yet weightless effect, creating an immersive, celestial space opera that's best enjoyed loud, certainly in a live setting. It's clever as well as cosmic, though: dainty-voiced Stevens isn't one to coo about interplanetary flights, so Venus becomes a tale of lustful youth at "Methodist summer camp"; Uranus is a choral piece seemingly about the power of the elements, and Mars (as if Daft Punk had made an IDM soundtrack for Tron), is a boshing meditation on war. The result can't help but sound as if the planets have aligned for Sufjan's dream musical – but, if you're a fan, you'll know that's glorious.
GOV'T MULE, Revolution Come, Revolution Go (CD/LP)
Revolution Come… Revolution Go is the most ambitious album of Gov't Mule's career. The band's widest grasp of musical styles meshes with pointedly personal and topical material on which the core quartet, with some judicious assistance, displays deceptive ingenuity in the writing, arranging and playing. This collection of brand new material features a number of influences the group has displayed on stage, but never fully explored in the studio. For instance, "Sarah Surrender," has an easygoing Latin swing and vividly evokes the R&B style of Al Green, while "Traveling Tune," a friendly ode to the road, features the sweet ornamentation of  pedal steel as an overt nod to country & western music.
AMANDA ANNE PLATT & THE HONEYCUTTERS, Amanda Anne Platt & The Honeycutters (CD)
The name may have been tweaked a bit, but nothing else about this enchanting country roots band from Asheville, NC has changed. They still have the same line-up- Platt (vocals, guitar), Matt Smith (pedal steel, electric guitar), Rick Cooper (bass) Josh Milligan (drums) and Evan Martin (keys). They still deliver a feisty, witty, hard-knock life realism on their records and this eponymous release, their fifth, is like the continuation of a classic serial novel you just can't put down. The first track, "Birthday Song", is an optimistic and candid look at what it's like to grow older while counting your blessings to still be alive and kicking. Platt wrote this song right before her thirtieth birthday: "I know you worry, but what's your hurry, baby? We're all gonna get there in the end. And if love is the seed, the fruit is gonna taste so sweet."
LINDSEY BUCKINGHAM & CHRISTINE MCVIE, Buckingham McVie (CD/LP)
Well, here's an album nobody thought would happen – the first-ever collabo from Lindsey Buckingham and Christine McVie. It's full of surprises, considering we've all spent years already listening in on both their private worlds. But these two Fleetwood Mac legends have their own kinky chemistry. When McVie jumped back in the game for the Mac's last tour, the songbird regained her hunger to write. And Buckingham remains one of the all-time great rock & roll crackpots, from his obsessively precise guitar to his seething vocals. They bring out something impressively nasty in each other, trading off songs in the mode of 1982's Mirage – California sunshine on the surface, but with a heart of darkness. There's something strange about hearing Lindsey and Christine team up without Stevie Nicks, but that just enhances the album's strange impact. This would have been the next Mac album, except Stevie didn't want in. It sounds like that might have fired up her Mac-mates' competitive edge – but for whatever reason, these are the toughest songs Buckingham or McVie have sung in years. "In My World" is the treasure here – Lindsey digs into his favorite topic, demented love, murmuring a thorny melody and reprising the male/female sex grunts from "Big Love." In gems like "Sleeping Around the Corner" and the finger-picking "Love Is Here to Stay," he's on top of his game, with all the negative mojo he displayed in Tusk or his solo classic Go Insane. McVie is usually the optimistic one, but she seizes the opportunity to go dark in "Red Sun." And what a rhythm section – Mick Fleetwood and John McVie, cooking up the instantly recognizable groove no other band has found a way to duplicate. Everything about this album is a little off-kilter, right down to the way the title echoes the pre-Mac Buckingham Nicks. But if this had turned out to be a proper Fleetwood Mac reunion album, that would've felt like a happy ending – and who wants happy endings from these guys? Instead, it's another memorable chapter in rock's longest-running soap opera, with both Lindsey and Christine thriving on the dysfunctional vibes.
CHUCK BERRY, Chuck (CD)
Being released just three months after his death, Chuck Berry's first album since 1979 includes songs that originate as far back as the 1980s. There are three generations of Berry guitarists and guest appearances from the likes of Nathaniel Rateliff and Rage Against the Machine's Tom Morello. Perhaps this explains why it doesn't sound anything like the work of a 90-year-old man. The riffs are instantly familiar as those with which Berry defined rock'n'roll in the 1950s and his themes are mostly youthful: teen queens, sweet 16s and schoolboy naughtiness. Lady B Goode revisits his signature tune in honour of his long-suffering wife, Themetta, and only the slower, bluesy Darlin' and Eyes of Man include direct ruminations on mortality and ageing. Elsewhere, Jamaican Moon rewrites 1956's Havana Moon for Berry to sing in patois and there are innumerable echoes of Roll Over Beethoven, Maybellene et al. Still, if Chuck sounds like a nostalgic tribute to his pioneering self, he certainly deserves one.
THE HELIOCENTRICS, A World Of Masks (CD/LP)
Rather than circling a solitary music style, the Heliocentric's far reaching jams winding out into incalculable worlds of sound. The U.K. troupe has invested years pressing pieces of hip-hop, jazz, psych, and krautrock into their sleep inducing, droning structures since appearing on DJ Shadow's 2006 album The Outsider. The group's fourth album, A World of Masks, brags a comparable mix of sounds, yet the addition of Slovakian vocalist Barbora Petkova brings a crisp component, putting their minor-enter grooves into exciting new setting.
KRONOS QUARTET, Folk Songs (CD/LP)
When Nonesuch Records celebrated its 50th anniversary in 2014, with festivals at London's Barbican Centre and New York's Brooklyn Academy of Music (BAM), Kronos Quartet joined forces with four labelmates-Sam Amidon, Olivia Chaney, Rhiannon Giddens, and Natalie Merchant-to perform a concert entitled Folk Songs. The group later recorded the songs, most of which are traditional with contemporary arrangements, with Doug Petty as the album's producer.
PIXX, Age Of Anxiety (CD/LP)
The title of 21-year-old Hannah Rodgers' first album may seem like an attempt to capitalise on the zeitgeist but, satisfyingly, is actually taken from a 1947 Auden poem about industrialisation. There's plenty more pleasingly cliche-defying action from Pixx here – who looks like a hip south London art school student but actually went to the Brit school, and who makes ethereal electro but performs it as if she might nut you at any moment. Perhaps the most obvious touchstone for Rodgers' crisp and airy pop is British electronica of the late 90s, with the new-agey lyrics and otherworldly sonic motifs bringing to mind Zero 7, Dubstar, Morcheeba, and, occasionally, Lemon Jelly jolliness. Yet by flitting between a low, clear vocal, and something more urgent and old-fashionedly English, which evokes both 1960s pop and Tudor carols, Rodgers manages to dodge straightforward comparisons. It makes for a riveting and refreshing debut, which balances weirdness with sweet and soothing electropop joy.
MAGPIE SALUTE, Magpie Salute (CD/LP)
For all his recent solo ventures, Rich Robinson clearly misses making music with the Black Crowes. The Magpie Salute connect to his old band in more ways than its avian moniker, the nine-headed collective feeding from the same riffy traditions of blues, soul and gospel.