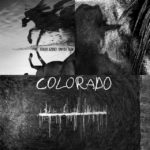 NEIL YOUNG & CRAZY HORSE, Colorado (LP w/ 7″ single/CD)
On "She Showed Me Love" from his new album "Colorado," Neil Young confesses, "You might say that I'm an old white guy … a few bricks short of a load." But if he'd removed that line and left the rest of the music as it is, you would think he and his band Crazy Horse are 14 years old, assailing the crises of our time in ecstasies of anger, joy and with disregard for social or musical nuance. Young's voice, an acquired taste for more than half a century, sounds exactly as it did when he excoriated the killing of Vietnam War protesters at Kent State University on the Crosby, Stills, Nash and Young classic "Ohio." His intensity has only grown since, as you can hear on "Help Me Lose My Mind," which evokes the rage of those who live in willful denial: "Gotta find myself a new television," he yells over waves of snarling guitar. "Make the sky look like the Earth is flattened." That alone would be enough to test any performer's capacity for outrage. But Young, 73, is just warming up. On "She Showed Me Love" the cauldron boils for more than 13 minutes. Vengefully he slashes back at those who have violated his lover, who, in a stroke of allegorical brilliance, is "Mother Nature." "Shut It Down" is similarly biblical in its judgment, though written with the apparent intention of getting audiences to meld with the message by chanting along with the hook. As Crazy Horse hammers ever more urgently, Young abandons melody to declaim, as a prophet at the penumbra of doom, "This is the only way we can all be free. Start again and building for eternity."But age brings a tempering reflectivity as well to "Colorado." His call for unity through diversity is gentle and inviting on "Rainbow Of Colors." And on "Eternity," whose title nicely mirrors the word's more incendiary impact in "Shut It Down," Young assures us that for all the carnage we have inflicted on ourselves, hope endures. So if you enjoy that teenage band squalling in your neighbor's garage as much as you value the intersection of poetry and truth, "Colorado" is a great fit.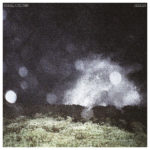 MIKAL CRONIN, Seeker (colored vinyl LP w/ bonus 12″/CD)
Mikal Cronin has done wonderful work with artists like Charlie and the Moonhearts, Ty Segall, and Thee Oh Sees; yet, it's often his solo material that shines brightest. His first three self-titled outings, released in 2011, 2013, and 2015, respectively, were endearing hodgepodges of indie, garage, psychedelic rock, and power pop that continually cemented him as one of today's most characteristic singer-songwriters. Fortunately, his latest LP, Seeker, maintains that magic. Building upon his previous record, MCIII's mixture of soaring symphonic chronicles and stripped-down anthems of vulnerability and defiance, it's a ceaselessly engaging experience that, despite a few instances of unvaried familiarity, once again showcases his distinct artistry. As for its title and purpose, Cronin explains: "Fire –specifically its cycle of purging and reseeding the landscape — is a central theme to the record. Death and rebirth … I was looking for something: answers, direction, peace. I am the seeker." Undoubtedly, Seeker sparks a sense of introspection and catharsis from beginning to end. First and foremost, the album's eclectic arrangements and top-notch production are always stellar (thanks in part to engineer Jason Quever and Segall's The Freedom Band). Opener "Shelter" alone is a touchstone of synthesis, as luscious strings cascade over fetching, fuzzy tones, sharp guitar lines, and spirited percussion. Meanwhile, Cronin's vocals and verses capture the adolescent, confessional honesty of early Ben Folds Five. Next, the rugged fragility of "Show Me"— which is about "feeling small in an overwhelming world" and enhanced by lovely backing singers and a touch of honky-tonk piano — channels classic Tom Petty. Other standouts include the resolute "Feel It All" (whose horns help boost its triumphant core), the relatively empty yet devastating piano ballad "Sold", and the unpredictable temperaments of "I've Got Reason" (which evokes the charming rebelliousness of the late Scott Miller). Also, the brief "Caravan" brings a warmer and more playful country-rock vibe to the sequence, whereas "Guardian Well" is easily among the most urgently affective and tightly composed pieces. As a closer — and in comparison to its robust predecessors — "On the Shelf" does a great job of using only vocals and acoustic guitar strums to produce a grippingly exposed coda. In a way, it seems like the demo of something more full-bodied; however, that bareness is a large part of its appeal.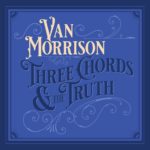 VAN MORRISON, Three Chords & The Truth (2xLP/CD)
Don't judge a book by its cover, or, at least with Van Morrison, an album by its title. Arriving on the heels of a successful series of records combining some of his own composition with plenty of R&B, blues and jazz numbers, you could expect a name like "Three Chords and the Truth" and the stylized lines of the cover art to point you toward a collection of country classics. Instead, Van the Man's sixth(!) album in four years gathers over 67 minutes of Morrison originals, its 14 tracks among the most easygoing-in-a-good-way he's released in ages. Morrison can be a wonderfully loose improviser and there are plenty of moments, some ephemeral, like the strums at the end of opening track "March Winds in February," when the spontaneity of the poetic champion and his band survives intact. Morrison, who also produced the album, brings "Astral Weeks" guitarist Jay Berliner back into the fold on six tracks to add some very fine acoustic guitar leads. On the soulful title track, as well as on the rollicking "Early Days" which features Morrison's honking sax, he revisits career beginnings, a theme he's tackled before which evidently continues to inspire him. "Bags Under My Eyes," sounding like a Willie Nelson homage, has tongue softly in cheek as it mourns the consequences of life on the road again. The unfortunate character in the R&B workout of "You Don't Understand" is either suffering from a persecution complex or has really had it rough, a sentiment that also drifts over to "Read Between the Lines." "In Search of Grace" recounts a woman's mysterious disappearance 50-odd years ago to a tune reminiscent of the Impressions' "People Get Ready," while closer "Days Gone By" is nearly eight minutes of earthbound mysticism built on folk foundations similar to those which elevated many of Morrison's best albums in decades past. After a couple of quiet periods earlier this century, Morrison's studio hot streak continues unabated with "Three Chords and the Truth."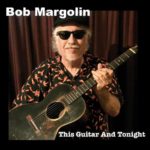 BOB MARGOLIN, This Guitar & Tonight (CD)
This Guitar & Tonight is the great bluesman Bob Margolin's first all-acoustic album. Inspired by his 1935 parlor guitar, Muddy Waters (known for his electric playing) telling Bob 40 years ago he actually preferred acoustic Blues, and Amy Brat's idea that an all-acoustic album would be a fresh adventure, this album made itself. New original songs came easy. His guests on one song each are harp master Bob Corritore and guitar virtuoso Jimmy Vivino. The recording approach is pure, the music sounds right in front of you, no added sugar. No artificial ingredients.

FRANK ZAPPA, Halloween 73 (4xCD w/ Halloween costume/single-CD "Highlights" version)
Two complete Zappa shows recorded at the Auditorium Theater in Chicago 10/31/73 featuring a classic Zappa band line-up along with liner notes by Ruth Underwood & Ralph Humphrey, who played in the shows, and pictures of the event from The Vault! The Box Set includes four discs total – the 4th disc features rehearsals recorded right before the tour started – and a 40 page booklet. Plus mask + special Zappa gloves! Happy Halloween! Don't take candy from strangers!

WIDESPREAD PANIC, Carbondale 2000 (6xLP)
Two classic Widespread Panic live archival recordings will be coming to vinyl for the first time ever this September. Available via The End of All Music and Seasick Records the two vinyl box sets feature the southern jam act's concerts in Montreal from 1997 and Carbondale, Illinois from 2000. The Carbondale 2000 vinyl box set is expected to be released on September 8. The multi-track recording captures the band's performance at Southern Illinois University Arena on December 1, 2000, and features all the band's original members, including their beloved late guitarist Michael Houser. On September 13, the second vinyl box set is expected to be released, which contains WSP's show in Montreal, Quebec from September 8, 1997. Because attendance required crossing an international border, the band treated the fans who showed up to the intimate venue with a stellar show, rewarding attendees for their efforts with a high-energy, dialed-in show.
BAND OF RUHKS, Authentic (CD)
THE BAD PLUS, Activate Infinity (LP/CD)
FITZ & THE TANTRUMS, All The Feels (LP/CD)
GRACE POTTER. Daylight (LP/CD)
SWANS, Leaving Meaning. (LP/CD)
JOE BONAMASSA, Live At The Sydney Opera House (2xLP/CD)
KILLER REISSUE: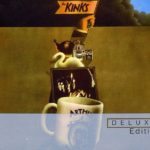 THE KINKS, Arthur (or The Decline & Fall Of The British Empire) (50th anniversary edition) (2xLP/2xCD)
The Kinks were in the middle of a commercial downturn when they made Arthur or the Decline and Fall of the British Empire in 1969. Their most recent album, 1968's The Kinks Are the Village Green Preservation Society, failed to chart in the U.S., and it was their lowest-selling record in their native U.K. at that time. The album would later be recognized as the Kinks' masterpiece, but at the time its setback didn't seem to affect the band one bit. In fact, leader Ray Davies' reaction to Village Green was to go even further into the conceptual territory that LP mapped out; with Arthur, he dived head-first into a distant British culture and its somewhat antiquated mores. The 50th Anniversary Edition of the album, like 2018's Village Green reissue, takes a deep dive that doesn't necessarily shed new light on the work as much as it reinforces just how good this often-overlooked record is. In some respects, Arthur is the Kinks' most ambitious work – maybe not in narrative scope, but in its musical range. It's more musically motivated than many of the band's records from this rich period, including its celebrated predecessor and the LP that followed it, Lola Versus Powerman and the Moneygoround, Part One. It's also the tentative starting point of Davies' theatrical period, which he'd toyed with in the years leading up to Arthur. Face to Face, from 1966, was a precursor to the conceptual themes explored on both Village Green Preservation Society and Arthur, but the story here is the centerpiece: It's not that surprising since Arthur was originally conceived as a soundtrack to an unproduced television play co-written by Davies about a Londoner, based on his brother-in-law, nostalgic for the old days as he reminisces on class, war and family. The Victorian themes outlined on the earlier album are more refined here – as is the music, which is sharper, more tuneful and more expansive than anything the Kinks had recorded before. The album's best songs – "Victoria," "Drivin'," "Australia," "Shagri-La" – are even more vibrant now thanks to the new remastering. Putting the pieces together with the bonus material isn't much of a chore, since Arthur was pretty much developed and released with few songs left over. Many of the extras gathered throughout the 50th Anniversary Edition amount to alternate mixes and takes, along with a couple of singles that came out around the time. The best addition is "The Great Lost Dave Davies Album," which reconstructs the 12-track solo record the guitarist worked on between Village Green and Arthur. While some of the songs have shown up over the years on various singles, both A- and B-sides of solo and band tracks, as well as on 1973's The Great Lost Kinks Album, this is the first real attempt to assemble the LP, along with nearly a dozen bonus tracks. Arthur arrived in the middle of the Kinks' most creative period. In 1969, Davies' nostalgia found a perfect partner in the sound of post-Summer of Love Britain. Arthur or the Decline and Fall of the British Empire really couldn't have been made at any other time, and as the 50th Anniversary Edition makes clear, it achieves a sort of timelessness because of that.