In this week's batch of new stuff, Neil Young moved forward, Paul Thorn looks back, we finally get the Conor Oberst single we've been waiting on since Black Friday, and Tech N9NE unleashes a rap masterwork. Read on….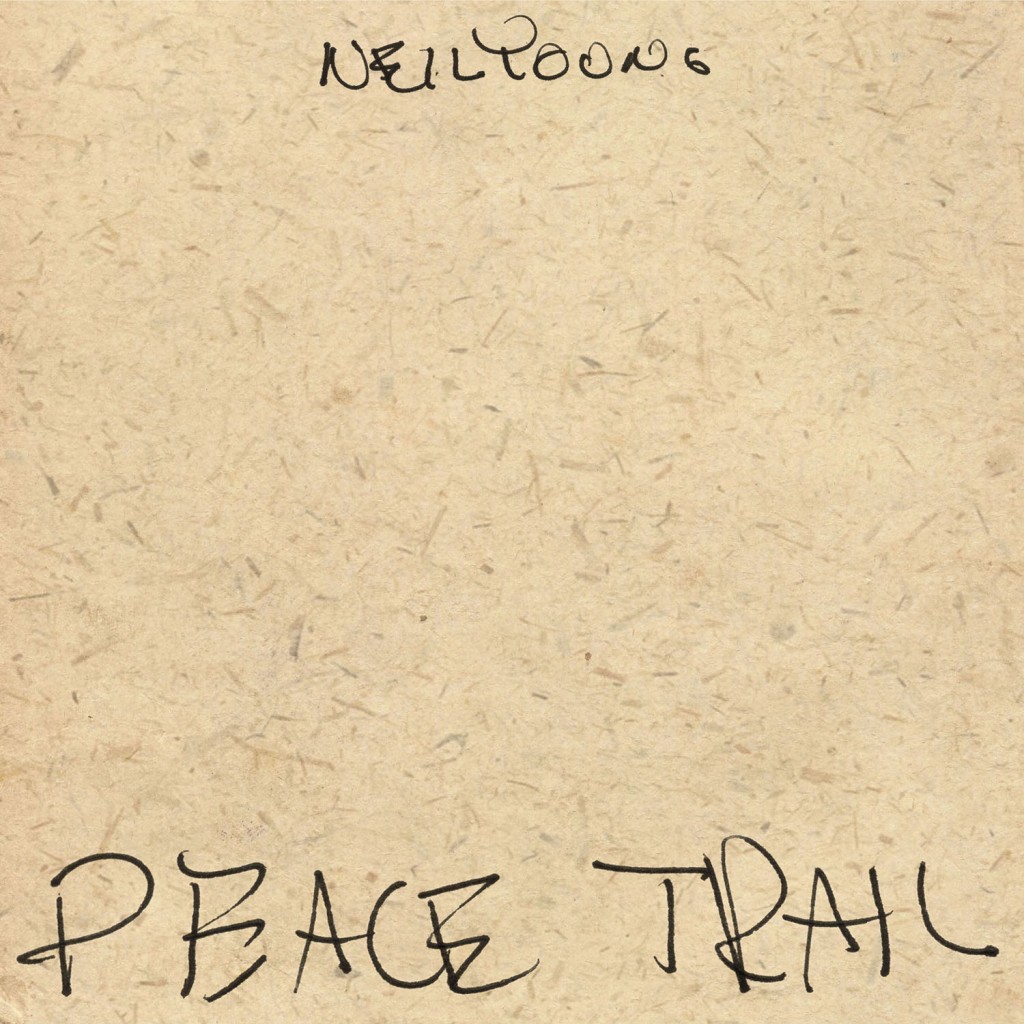 NEIL YOUNG, Peace Trail (CD/LP 1/17)
Neil Young's brand new album, Peace Trail features all new songs that Young wrote since the release of his album Earth, this past June. This new album is primarily acoustic and reflects an intimate, sparse approach to each of the ten songs within. Most recently Young previewed five songs from the album during his performances during the Desert Trip Festival, in Indio, CA., which both Rolling Stone and Entertainment Weekly summed up as simply "explosive."
CONOR OBERST, "Tachycardia/Afterthought" (Double-sided LP single)
Earlier this fall, the erstwhile Bright Eyes mastermind Conor Oberst released the sad, spare, minimal solo album Ruminations, which he recorded while snowed in in his Omaha hometown earlier this year. Then, for Record Store Day's Black Friday event, he released a 7″ with two new recordings on it. One was a full-band version of the Ruminations song "Tachycardia," which fleshed the song out with lots of harmonica and organ and twangy country-rock guitar. The other was "Afterthought," a bruised solo-acoustic hangover lament that came from the Ruminations sessions.
PAUL THORN, Best Of (CD)
Paul Thorn has created an innovative and impressive career, pleasing crowds with his muscular brand of roots music – bluesy, rocking and thoroughly Southern American, yet also speaking universal truths. And now, in response to the demand of his fans, Paul has collected some of his most-requested songs of the last decade and is releasing them , along with a new track and a bonus live acoustic recording.
TECH N9NE, Storm (CD)
Hardcore rap workhorse Tech N9ne continues his prolific run with his 11th solo studio album — and 17th overall — The Storm.  Serving as a spiritual sequel to his 1999 debut, The Storm is split into three parts, each one delving into a different part of Tech's psyche. "Kingdom" is the hardest-hitting, featuring passionate and speedy bars, hefty bass boom, and a couple club bangers. Tech's veteran status keeps each boast afloat, while the muscular beats bolster each track's power. Reflective and conflicted, it reaffirms how he's managed to last this long: through the support of his fans. Wherever he goes after The Storm, this is a testament to Tech's commitment to his craft.
ATMOSPHERE, Frida Kahlo Vs. Ezra Pound (CD/LP)
In September 2015, hip-hop duo Atmosphere began releasing a series of individual songs digitally. In the months leading up to their new album, Fishing Blues, they released a total of seven digital singles. Much to the surprise of Atmosphere fans, none of these digital singles would appear on Fishing Blues, and they remained available as digital singles only. Until now. These seven songs, now packaged together as Frida Kahlo vs. Ezra Pound, will be available for the first time as a 7" boxset. All songs are produced by Atmosphere featuring guest appearances by Aesop Rock, Grieves, Prof, Blueprint, deM atlaS and Eric Mayson. All seven songs, plus their accompanying instrumental versions, each individually complemented by the beautiful artwork of Dave Quiggle; this is a must-have for all fans of Atmosphere.
LAST SHADOW PUPPETS, Dream Synopsis (CD/LP)
The Last Shadow Puppets, composed of super-duo Miles Kane and Alex Turner (of Arctic Monkeys' fame) finished off 2016 with not one, but two releases. Still reeling from their hugely successful LP Everything You've Come to Expect, the Puppets have managed to drop EP The Dream Synopsis, a cover-happy musical rollercoaster which in spite of it being just 6 tracks long, lives up the old adage that dynamite comes in small packages. This is The Puppets like we've never seen them before. While some may lament that they did not get more original work from The Puppets, their devotion to quality is evident. They are hell-bent on doing their covers justice, taking on post-punk tracks from the 80's such as "Totally Wired" by The Fall and "This Is Your Life" by Glaxo Babies. While their earlier work is made notable by their musical persona of being effortlessly suave, they ditch this smooth nature to show the world that this duo is more than adept at switching gears and turning up the chaos, putting punk music fans on notice.
JEFF HEALEY, Holding On: A Heal My Soul Companion (CD)
'Holding On: A Heal My Soul Companion', is a perfect bookend to the critically acclaimed 'Heal My Soul' a "lost" album of Healey songs, which was released last March as part of a continuous celebration of what would have been Jeff's 50th birthday. Featuring  five rare Jeff Healey studio tracks that were all recorded during the same time period as 'Heal My Soul' ('96-'98) and a concert recorded in Oslo, Norway in 1999, a live snapshot of a brilliant performer at the top of his game, 'Holding On' is the perfect complement to Heal My Soul.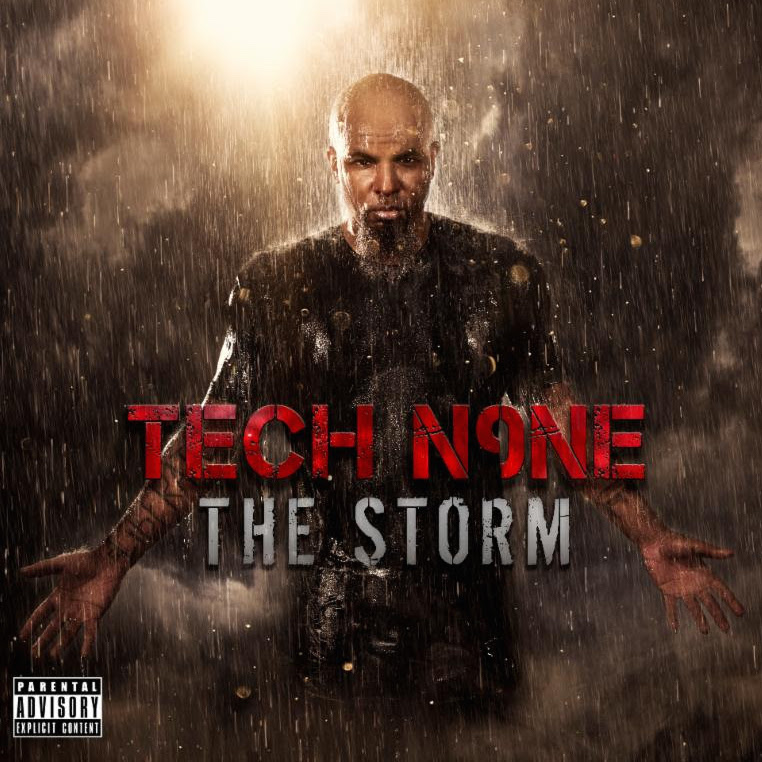 KILLER REISSUES:
PAUL CHAMBERS, The Complete Albums Collection, 1956-60 (4xCD)
One of the most recorded jazz artists of the 1950s and '60s, Paul Chambers is among the founding fathers of modern upright bass. Equaled in his skill and ability on the instrument only by Charles Mingus and Oscar Pettiford, Chambers' virtuosic technique, impeccable timing and finely tuned intonation made him one of the most sought after session musicians of the bop era.
JOHN LEWIS, Complete Albums Collection, 1957-62 (24xCD)
Pianist John Lewis, one of the founding members of the Modern Jazz Quartet, created a melodic and adventurous body of work on his own that draws on his incredibly light touch on the keyboard and his love of 18th century classical music. Though many of his pieces were originally written for performance by the MJQ, his solo work is equally challenging and beautiful.
SLAPP HAPPY (with FAUST)
Acnalbasac Noom (CD)
Sort Of (CD)
In 1974 Virgin Records rejected the album Acnalbasac Noom by the Avant-pop band Slapp Happy. Thirty-plus years later, Slapp Happy have re-released the original version of Acnalbasac Noom in the form it was intended, with four bonus tracks. Slapp Happy were a German outfit that consisted of Peter Blegvad, Dagmar Krause on vocals, and Anthony Moore. Moore was the experimentalist of the group, where Blegvad brought in much of the melody. The result is a haunting and fun CD with quirky elements that mixes cabaret, pop, and jazz. To make Acnalbasac Noom, the band recorded with Faust as the house band. Many of the songs have qualities of performance art, a quality that would later allow Krause to become the background singer for band Henry Cow. "Casablanca Moon" could have been lifted from a French Café movie, where as "Charlie 'N Charlie" could have been in the score to a 60s Sidney Poitier movie. "Michelangelo" and "The Drum" are the two strongest songs on this CD with swirling soundscapes that Krause weaves beautiful vocals in and around. The bonus song "Everybody's Slimmin'" is the goofiest and probably is the only track, of the 15, that I could have done without.
Slapp Happy's debut unveiled a band that was not so much an avant-rock group as one that seemed primarily interested in toying with rock conventions, as if such subversion was more inherently worthwhile than playing it straight. That meant that at its least impressive, it didn't qualify as either good avant-rock or good conventional rock, instead lumbering along with self-consciously jagged tunes. It sounds best when Dagmar Krause's vocals come to the forefront, as on "Heading for Kyoto" and the downright poppy "Blue Flower," a pretty folk-rockish number that lifts a hook from the Velvet Underground's "Femme Fatale." "Who's Gonna Help Me Now?" is strange roots-rock, and "Sort Of" a surfish instrumental that sounds like a postmodern "Telstar," all contributing to the feeling that the band was more concerned with tongue-in-cheek eclecticism than moving toward a settled identity
And don't forget about these STILL-NEW platters that matter!
ROLLING STONES, Blue & Lonesome (CD/LP)
Their first studio album in over a decade, 'Blue & Lonesome',  takes the band back to their roots and the passion for blues music which has always been at the heart and soul of The Rolling Stones. The album was produced by Don Was and The Glimmer Twins and was recorded over the course of just three days in December last year at British Grove Studios in West London, just a stone's throw from Richmond and Eel Pie Island where the Stones started out as a young blues band playing pubs and clubs. Their approach to the album was that it should be spontaneous and played live in the studio without overdubs. The band – Mick Jagger (vocals & harp), Keith Richards (guitar), Charlie Watts (drums), and Ronnie Wood (guitar) were joined by their long time touring sidemen Darryl Jones (bass), Chuck Leavell (keyboards) and Matt Clifford (keyboards) and, for two of the twelve tracks, by old friend Eric Clapton, who happened to be in the next studio making his own album. 'Blue & Lonesome' sees the Rolling Stones tipping their hats to their early days as a blues band when they played the music of Jimmy Reed, Willie Dixon, Eddie Taylor, Little Walter and Howlin' Wolf.
KATE BUSH, Before The Dawn (3xCD/4xLP)
Presented as an audacious, multi-media theatrical performance entitled Before The Dawn, Kate Bush's month-long, sold-out, 22-date residency at London's Hammersmith Apollo was an unqualified triumph. Now, to the delight of her fans around the world, comes the audio document of those mesmerizing, historic shows. Before The Dawn is available as a 3-CD set, a 4-disc vinyl box set or a 29 track digital album. The sound quality is almost unparalleled; nothing has been re-recorded or overdubbed. The three-act show contains many well-known Kate Bush songs, including "Running Up That Hill," "Hounds Of Love," "And Dream Of Sheep," "Waking The Witch" and "Cloudbusting."
CHILDISH GAMBINO, Awaken My Love (CD)
Donald Glover has come a long way since his study-room days. Once a writer on NBC's 30 Rock, the 33-year-old became a breakout character on the network's since-canceled cult sitcom Community, playing affable nerd Troy Barnes. Amidst all of that, the versatile actor has released two hip-hop albums under the stage name Childish Gambino, starting with his witty 2011 breakout Camp and earning a Grammy nomination for his audacious, weightier follow-up Because the Internet. Which brings us to his third studio album, Awaken, My Love! which at its best, is ground-breaking, genre-defying music for the soul. Here, Gambino abandons rapping altogether in favor of washed-out guitars, tribal beats and distorted verses. Spanning 11 songs and nearly 50 minutes, Awaken starts like a bad trip, as Gambino literally screams about love on the aggressive rock opener Me and Your Mama, before warning of the Boogieman and Zombies over a mix of hand claps, shrieks and guitar licks.
BOB DYLAN, The Real Royal Albert Hall Concert (CD/LP)
The Real Royal Albert Hall 1966 Concert is not an entry in The Bootleg Series of  Bob Dylan's, but it achieves the same effect as the most significant releases in that archive project. That is, it definitively clarifies one of the pivotal points in the 2016 Nobel Laureate's long career. Dylan is riveting on stage by himself as performs songs including "She Belongs to Me" and Visions of Johanna" with a scintillating clarity and it's not just the pointed vocals backed with acoustic guitar: hear the intricate harmonica coda to "Mr. Tambourine Man." With the  rough and tumble accompaniment of the Hawks, rearrangements of older material such as "One Too Many Mornings," are proportionately more intense, whether in terms of personal expression, as on "I Don't Believe You (She Acts Like We Never Have Met)" or more broadly topical "Ballad of A Thin Man." Turning the volume up (HIGH) brings out the power in the ensemble playing in more ways than one, but even then, neither Rick Danko's bass nor Mickey Jones' drums boom; still, they resonate in their own way like Robbie Robertson's guitar, the sound of which which cuts like a scythe on "Baby Let Me Follow You Down." Meanwhile, a variety of colors glint and glimmer from the keyboards of  Richard Manuel and Garth Hudson, matching the wild imagery of songs like "Just Like Tom Thumb's Blues." And with his mannered vocals, Dylan accentuates a spontaneity that serves the music well: despite the uniformity of the setlist, there's nothing pat in this performance. In fact, it's the exultant abandon he shares with these kindred spirits of his on stage that make The Real Royal Albert Hall 1966 Concert worth owning, even apart from its historical significance.
JOHN LEGEND, Darkness & Light (CD/LP)
Hip-hop, soul, jazz, pop — John Legend is no stranger to tackling each of these genres, and on his latest, he once again offers something for everyone. As always, his perfectly raspy croon is the connective tissue, but it's an awkward match on pop plays like the uplifting-anthem-by-numbers "Love Me Now" and the synth-heavy "What You Do to Me," co-written with hitmakers Justin Tranter and Julia Michaels. Those tracks aside, Legend is mostly in his soulful comfort zone. "Darkness and Light" is a fiery duet with Alabama Shakes' Brittany Howard, backed by blues-guitar flourishes and gospel-y washes of Hammond organ. And while America's tense political climate comes up in his lyrics — funky highlight "Penthouse Floor" is bookended by a line about "this trouble in this here town" and a Chance the Rapper joke about Trump Tower — Legend mostly sticks to romantic escapism: With sultry contributions from sax whiz Kamasi Washington and R&B lothario Miguel, "Overload" is one his most seductive tunes yet.
ISABELLE FAUST/MARTINU, Violin Concerto (CD)
Hot on the heels of the third volume of Hyperion's series of Martinu's works for violin and orchestra but, crucially, ahead of their release of the concertos – comes this brilliant new account of the Second Concerto (1943), played with verve and a real feeling for the idiom by Isabelle Faust. Her recordings of the concertos by Hartmann, show what a fine player of the modern repertoire she is and her sweet, precise tone allows Martinu's angular lyricism – or is that lyrical angularity? – to open out for maximum appeal. Superbly supported by the Prague Philharmonia under Belohlávek, this is as brilliantly played an account as has appeared on disc.
ENNIO MORRICONE, Morricone 60 (CD + DVD)
Ennio Morricone has spent 60 years sculpting a career as a film scorer's film scorer. If the name alone doesn't stir around any recognition in your brain, then the things he has touched with his artistic hand certain will. A short list of his credits include The Good, the Bad, and the Ugly, For a Few Dollars More, Cinema Paradiso, The Untouchables, and his recent Academy Award-winning work for The Hateful Eight. Anyone with more than just a passing familiarity with classic film should be able to nod in recognition while slowing saying "That guy!" The lonely two-note cry sounding over an arid desert shortly followed by a galloping percussion that introduces the unmistakable electric guitar theme to "The Good, the Bad, and the Ugly"—Morricone is that guy. He achieved iconic status years ago. Morricone 60 is the sound of the composer taking a brief pause to look into his rearview mirror before continuing into the future. The CD starts with three cuts from Morricone's lush and bountiful score for The Mission, followed by a jumbled order of various spaghetti western themes from The Good, the Bad, and the Ugly, Once Upon a Time in the West, and A Fistful of Dynamite. If Ennio Morricone would have stopped composing after The Mission, he would have achieved a career goal that few of us can even imagine obtaining. Instead, he continued to move ahead.