Sure, we've got that Radiohead album on gorgeous white vinyl (and CD), but that ain't all by a longshot. The new trio album by kd lang, Neko Case and Laura Veirs is out today, along with new stuff by Sarah Jarosz, Red Hot Chili Peppers & The Low Anthem, plus some never-before-released weirdness from the Sonic Youth archives! And check out those reissues! Mercy! Read on…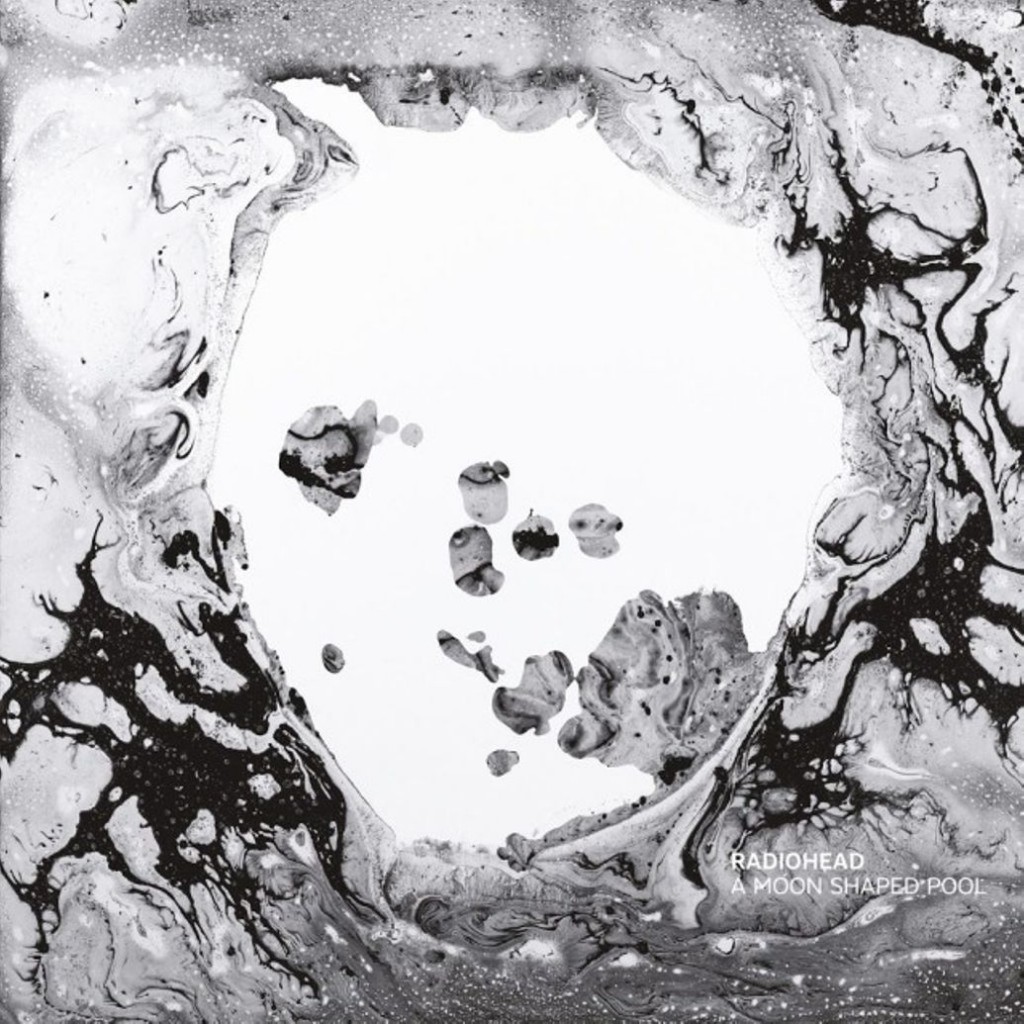 RADIOHEAD, A Moon Shaped Pool (CD/white 180g vinyl 2xLP)
Radiohead's new album, A Moon Shaped Pool, continues down the fascinating post-major-label path they've been treading for more than a decade. Turning away from simple guitar-rock and electronics, Radiohead has turned towards wide-screen orchestration, creating soundscapes and soundtracks for the movies in their minds. It's yet another left turn from a band that specializes in the unexpected.
CASE/LANG/VEIRS, Case/Lang/Veirs (CD/LP)
Several years ago, "on a whim", kd lang emailed Neko Case and Laura Veirs to ask if they'd be interested in working with her. The approach first bore fruit when Case and Lang guested on Veirs' 2013 album, Warp and Weft, and has now produced this wonderful 14-tracker. Their pure, alternating voices compliment each other perfectly, and when they come together in harmony, the results are glorious. The lush arrangements echo the classy, classic 60s pop of Burt Bacharach and Dusty Springfield, and the songs ooze with romance and stunning imagery – watching the stars "explode until daybreak" and being inspired to "live like I never have before". Veirs' Song for Judee – about 70s singer Judee Sill, who died of a drug overdose – is a touching lament for a lost soul, and Behind the Armory explores vulnerability to dazzling effect.
SARAH JAROSZ, Undercurrent (CD/LP)
On her fourth solo album "Undercurrent," Sarah Jarosz doubles down on understated elegance. Not that anything she's ever done could be described as rowdy. But in her first release since graduating from the New England Conservatory of Music, Jarosz strips the music down across the board to two or three instruments per song behind her usual shimmering vocals. The effect is a subdued song cycle that slows down your metabolism — the kind of music to turn to after a frustrating day at work, say, or as an antidote to feeling frantic.
RED HOT CHILI PEPPERS, Getaway (CD/LP)
With production from Danger Mouse, who takes over Rick Rubin's 25-year stint with the group, RHCP's sound has become surprisingly streamlined. And guitarist Josh Klinghoffer's style brings out a spacier, melancholy feel that mutes the burliness of their previous records.
SONIC YOUTH, Spinhead Sessions (CD/LP)
The slow-burn sounds of Sonic Youth's 1986 rehearsals to score Ken Friedman's spooky highway film Made In USA are yet another mile marker in the band's long and varied existence, now being issued as Spinhead Sessions. These jams were later built upon for a full-on (and quite different) soundtrack production, but the rough sketches here find the band taking time with truly new and introspective sound worlds. It was basically a brand new way of working for Sonic Youth, albeit a challenging one, under the auspices of major Hollywood film production overlords, routing their way into the world of soundtrack scoring.
LOW ANTHEM, Eyeland (CD/LP)
The Low Anthem entered the national folk scene in 2008 with a song about Charles Darwin, and ever since, the group has done some evolving of its own. "Charlie Darwin" was an archetypal-sounding cut of 2000s pop-folk whose words suggested something deeper. Eight years and one more album later, the band has realized that depth in the Technicolor psych-folk world of Eyeland. It's an elegant concept album whose title track is a kind of metaphor for consciousness — specifically, the enchanted and terrifying time in childhood when illusion and reality aren't yet cleaved. The Low Anthem conjures that world with music that plays with the senses even as it philosophizes about them.
WILL BUTLER, Friday Night (CD)
Arcade Fire's Will Butler returns with Friday Night, an album of live performances from Butler's tour supporting his debut album, Policy. Recorded mostly at Lincoln Hall in Chicago on June 4, 2015, Friday Night includes five brand-new songs, five from Policy, and two songs he wrote for The Guardian newspaper last year.
THE BROADCAST, From The Horizon (CD)
It's only natural for a band to take some time before personalizing a stylistic niche for themselves and The Broadcast may have their secured theirs with the aptly-titled From the Horizon. Produced by Grammy-Award winning producer Jim Scott, who's worked with such polished ensembles as the Red Hot Chili Peppers and Wilco, the group's second full-length album finds them not only inhabiting a space shared by the Tedeschi Trucks Band and the Alabama Shakes, but expanding beyond it.
WOLFERT BREDERODE, Black Ice (CD)
Following a string of quartet recordings on ECM, Wolfert Brederode now sets his focus on a trio – forming a new band with bassist Gulli Gudmundsson and drummer Jasper van Hulten.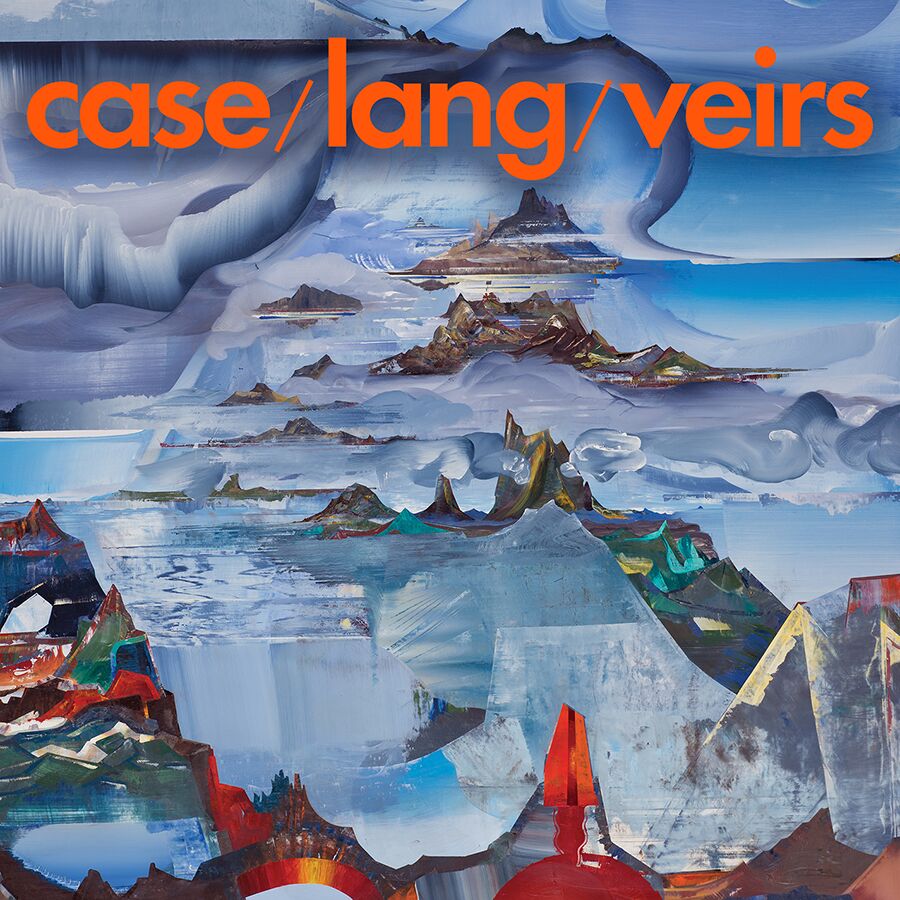 Tasty Re-issues: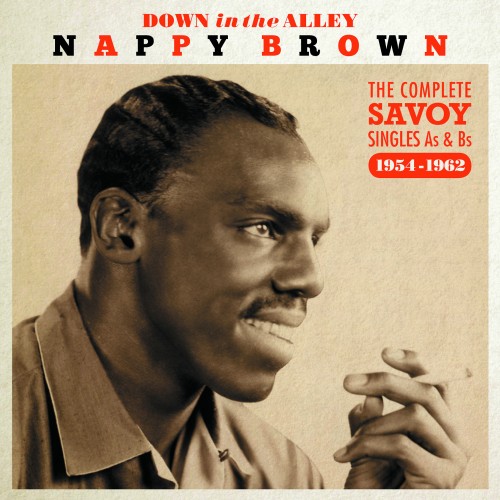 NAPPY BROWN, Down In The Alley: Singles A's & B's 1954-62 (CD)
When we talk about those artists who represent the transition between blues/r&b and soul it is usually Ray Charles, James Brown and Sam Cooke who come to the fore. The subject of this 2CD collection, Nappy Brown is not usually in the mix but after you have listened to this collection of his singles released between 1954 and 1962 you will certainly be wondering why. Hear Brown's voice bellow and roar across these 54 tracks and on hits like 'Don't Be Angry', 'Pitter Patter' and 'It Don't Hurt No More'. The gospel delivery and arrangement of 'The Right Time' caught the attention of a young Ray Charles who was currently hitting the big time with outrageous blues versions of gospel songs. He covered it and retitled it '(Night Time Is) The Right Time' and secured a hit that eventually went on to become a standard. Nappy never compromised his sound despite his huge popularity in the teen pop market and as such this collection really doesn't sound as old as it is.
ROY BUCHANAN, Genius Of The Guitar: His Early Recordings (CD)
During the early 1970s Roy Buchanan was feted as the greatest rock guitarist the world had ever known. This superb new CD from Jasmine takes a step back into his early career where he spent many years scuffling as a guitar slinger in numerous bands and doing a substantial amount of session work. Collected across this 44 track 2 CD set are examples of his dynamic guitar contributions to a bevy of national, regional and downright parochial recording artists including Dale Hawkins, Bob Luman, Freddy Cannon, and Danny and The Juniors.
CHAMPION JACK DUPREE, 28 Rocking Piano Blues Classics 1951-57 (CD)
Champion Jack Dupree was one of the most popular, authentic blues artists to tour the UK and Europe on a regular basis beginning in the late 1950s. In fact he became so regular he moved to Halifax and then later lived in Germany and Scandinavia. As you would expect this CD is chock full of superb blues piano and of course contains Champion Jack Dupree's hit, 'Walking the Blues'. This brief look at his career concentrates on a period when he was at a commercial peak in the R&B market in the United States. It is a body of work that never seems to date and no matter how many times you hear it there is always something new to enjoy.
LLOYD GLENN, Boogie Woogie Shuffle Time: West Coast Blues (CD)
Lloyd Glenn is one of the most important and indeed influential piano players on the West Coast blues scene. He was active from 1947 until well into the 1970s and he was a particular favourite of B.B. King. Includes the hits 'Everyday I Have The Blues', 'Blue Shadows', 'Old Time Shuffle Blues' and his No. 1 hit 'Chica Boo' which had an enormous influence over the development of rock and roll.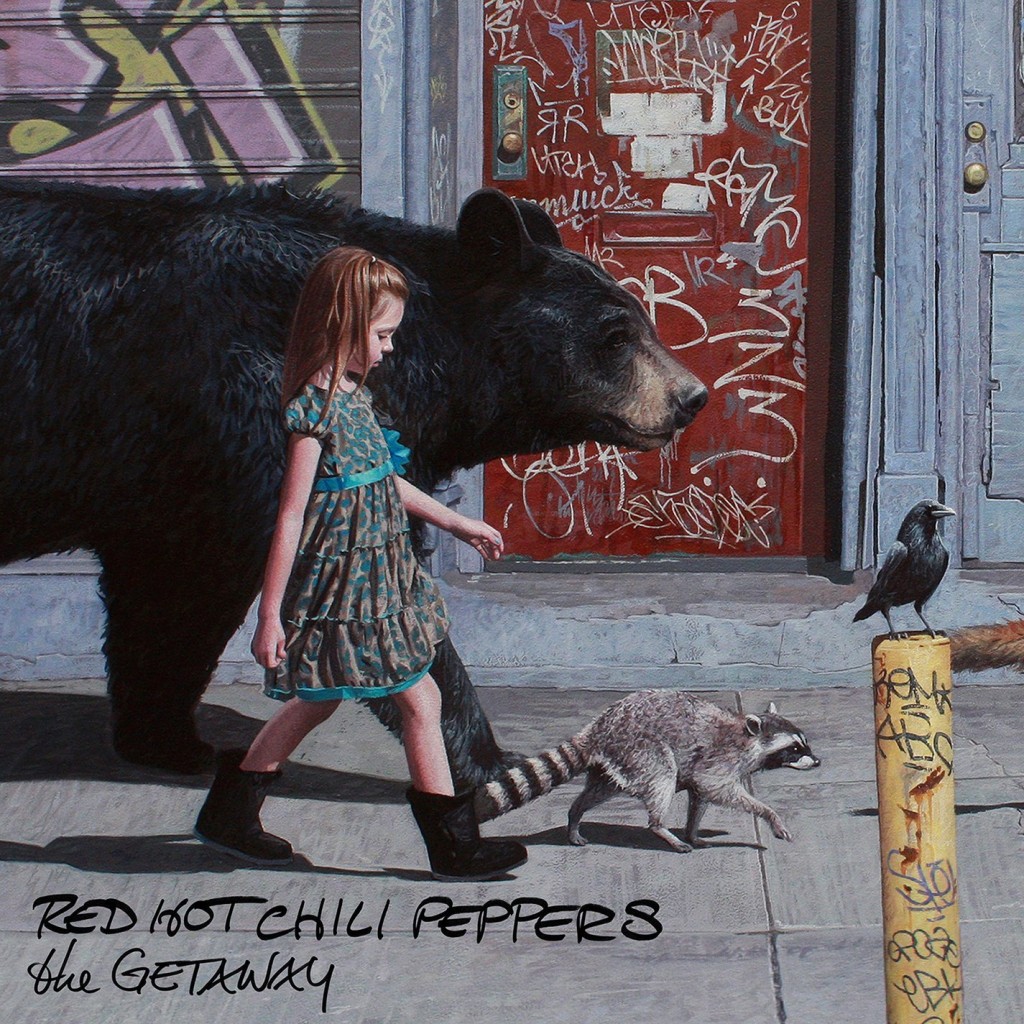 COMING SOON:
AVETT BROS., True Sadness (6/24)
SAM BUSH, Storyman (6/24)
DEERHOOF, Magic (6/24)