This week's New Releases seem to be set on "Blasts From The Past." We've got a tribute to the late Ted Hawkins featuring James McMurtry, among others, a box-set-sized treasure trove of Kurt Cobain stuff, the first new Squeeze and ELO albums in more than a decade, and even a quick hello from the Brian Jonestown Massacre. Read on….

NEW GOODIES

VARIOUS ARTISTS, Cold & Bitter Tears: The Songs Of Ted Hawkins (CD)
Freshly arrived from Eight 30 Records in Austin, the first-ever tribute album to the soulful Venice Beach street performer features covers from James McMurtry, Tim Easton, Shinyribs, Mary Gauthier & more.
KURT COBAIN, Montage Of Heck(Multi-Format Box Set/CD)
Super-deluxe edition includes the full-length feature film, 48 minutes of bonus interviews, a 31-track soundtrack on CD & cassette, a 160-page hardbound book, a puzzle, movie poster, postcards and bookmark. And the CD version is no slouch either: Demos, early recordings, song fragments all paint a vivid picture of Cobain the songwriter.
JEFF LYNNE'S ELO, Alone In The Universe (CD)
The first new ELO music in 15 years, devised by the Beatle-shaped brain of original head honcho Jeff Lynne.
NEIL YOUNG, Bluenote Café (CD)
Two-disc archival set captures Neil in big-band mode in 1988 on the This Note's For You tour.
MUTEMATH, Vitals (CD)
Grammy-nominated New Orleans electro-rock combo is back, and tasty.
SQUEEZE, Cradle To The Grave (CD/LP)
First album in 17 years from the granddaddies of Britpop.
CHRIS ISAAK, First Comes The Night (CD/LP)
BRIAN JONESTOWN MASSACRE, Mini Album Thingy Wingy (CD/LP)
Seven brand-new 60's-soaked BJM tracks produced and recorded by frontman Anton Newcombe.
DAN BAIRD & HOMEMADE SIN, Get Loud (CD)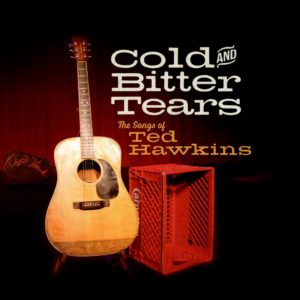 Additional Tasty Re-issues & Re-Stocks.
A TRIBE CALLED QUEST, People's Instinctive Travels & Paths Of Rhythm (CD)
Digitally remastered and expanded edition commemorates 25th anniversary of this groundbreaking rap classic.
BUCK OWENS, Buck'em, Vol. 2: The Music Of Buck Owens 1967-75 (CD)

THE BEATLES, 1+  (CD/CD + DVD/LP)
Deluxe re-issue features stereo mixes, audio commentary from Paul & Ringo, alternate versions and (on the CD + DVD package) digitally-restored videos and performance clips!
BOB DYLAN, The Best Of The Cutting Edge, 1965-66 (CD/LP)
2-CD, 3-LP set collects the best of the recent box set focusing on prime-period, previously unreleased Dylan cuts.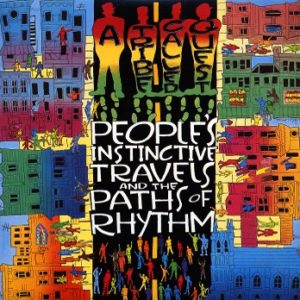 And don't forget these still-new platters that matter!
EL VY, Return To The Moon (CD out now/LP out 11/27)
The National's Matt Berninger and Menomena's Brent Knopf weds Matt's mournful, lovelorn lyrics with tightly-coiled, minimal indie-rock.
BILLY GIBBONS & THE BFG's, Perfectamundo (CD/LP)
First-ever solo project by ZZ Top's bearded bossman combines lowdown Texas blues and Afro-Cuban jazz.
NATALIE MERCHANT, Paradise Is There: The New Tigerlily Recordings (CD/LP)
Merchant revisits the songs from her breakthrough solo album on its 20th anniversary.
JEAN-LUC PONTY, STANLEY CLARKE & BIRELI LAGRENE, D-Stringz (CD)
Three distinctive titans consolidate their singular voices within jazz's expansive realm.
MARCUS KING BAND, Soul Insight  (CD)
Their indie debut rereleased on Warren Haynes' Evil Teen Records as an appetizer for Marcus' new album next year!
TREY ANASTASIO, Paper Wheels (CD/LP)
The Phisher guitar king throws a curveball, evoking the spirit of early 70's pop/rock.
PETER CASE, Hwy 62 (CD/LP)
First album in five years, co-produced with Grammy® Award winner Sheldon Gomberg, and featuring guests Ben Harper and D.J. Bonebrake.
RYAN ADAMS, 1989 (CD/LP)
His valentine to the Queen Of Pop, Taylor Swift, finally arrives.
DRIVE-BY TRUCKERS, It's Great To Be Alive (3 x CD today/2-LP coming November 6th, 5-LP set to follow shortly)
A long-awaited scorching live set taken from three nights at the Fillmore in San Francisco!