Talk about a grab bag o'stuff: This week's New Releases challenge the word "eclectic" to be a little more diverse. We've got a new Tony Joe White album dripping with backwoods boggy funk, a tribute to Miles Davis from jazz pianist Robert Glasper, a Mark Kozelek covers album that paints some standards red, and scuzz-rocker Catfish & The Bottlemen's follow-up to their surprise-hit debut! Read on…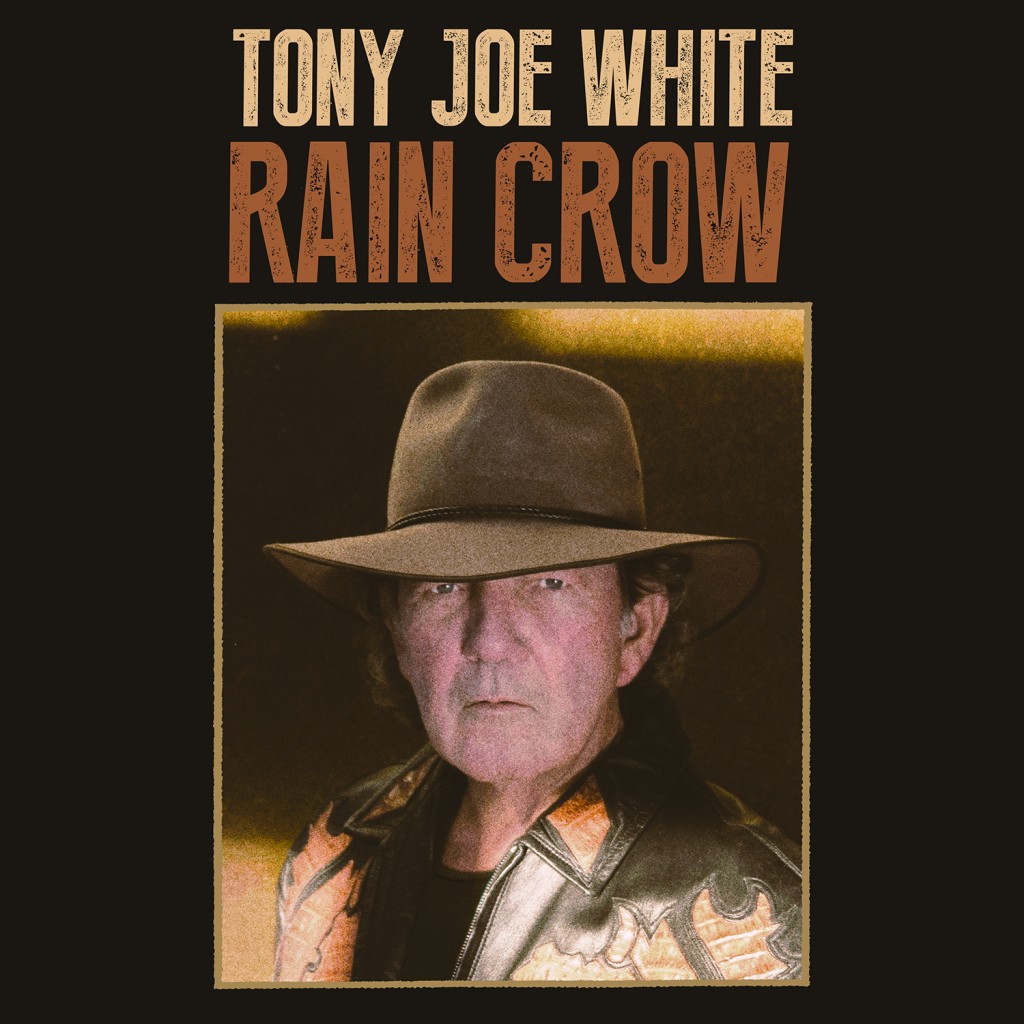 TONY JOE WHITE, Rain Crow (CD/LP)
"Tell Me a Swamp Story" isn't just the title of the closing track of veteran Tony Joe White's 17th studio album, it encapsulates and describes his entire career in five words. Everything about White — from his soggy, musty baritone voice, darkly creeping guitar and even the ever-present, feature-hiding fedora — exudes the shadowy mystery and musk of the swamp music and culture he has always personified. And who better to capture that in the studio than his son Jody who has lived with his dad's vibe his entire life. Although Nashville-based for many decades, White has never sounded particularly country-ish. Rather he preferred digging into the dimmer, less inviting Southern backwoods where his unique style is closer to the raw Delta blues attack of early Fat Possum artists like Junior Kimbrough and R.L. Burnside.
ROBERT GLASPER, Everything's Beautiful (CD/LP)
In the world of modern jazz, not many are as popular or eclectic as Robert Glasper. Fusing elements of hip-hop and soul into his work, it's no wonder that the Houston native has worked with everyone from jazz saxophonist Terrace Martin to soul singer Erykah Badu to rapper Mos Def. Black Radio, his last album, exemplified this unique place that Glasper holds in modern music, with songs that revitalized neo-soul, jazz-hop fusions that emcees rapped over, and even a "Smells Like Teen Spirit" cover all thrown onto the album. Glasper is certainly one of the most musically diverse jazz artists since Miles Davis, giving credence to his statement that he's "living in the spirit of Miles." To prove his love for the jazz legend, Glasper recruited various soul and hip-hop acts from across the world to put together one of the most unique tribute albums in honor of one of the most unique figures in popular jazz.Unlike most tribute albums, which generally devolve into glorified cover songs, Everything's Beautiful is a musical collage of Miles Davis's work. Glasper mixes in some of the jazz legend's riffs and melodies in order to create new and original songs that sound almost nothing like the source material. The music is mixed tastefully, changing certain stylistic elements but retaining the same passion and energy that Davis himself imbued in his music, and the end result is an album that has no major flaws musically from start to finish.
MARK KOZELEK, Sings Favorites (CD)
Given his songwriting skill, a covers album from former Red House Painter Kozelek is a bit surprising. But it's also disarming to hear the Sun Kil Moon frontman's heartfelt take on an album's worth of popular and beloved songs. The fact that Kozelek, mostly known for composing on acoustic guitar, made Mark Kozelek Sings Favorites strictly on the piano helps separate this material from his previously released cover albums. Moving from pre-rock classics, (Stephen Sondheim's "Send in the Clowns," the classic "Somewhere Over the Rainbow"), classic rock cuts (10cc's "I'm Not in Love," Bob Seger's "Mainstreet") country folk (Don Williams' "Amanda," Roy Harper's "Another Day") and left-field choices ("O Holy Night," Modest Mouse's "Float On"), Kozelek's astoundingly beautiful and earnest vocals keep the album feeling buoyant and likeable.Bringing in a slew of guests, including Faith No More's Mike Patton (on David Bowie's "Win"), Will Oldham (on Rickey Nelson's "Get Along Home Cindy") and actress Minnie Driver (on Frank and Nancy Sinatra's "Somethin' Stupid"), Mark Kozelek Sings Favorites comes off as if it was created to serve Kozelek more than to stimulate the listener, making the no-frills, stripped-down set easy to fall for.
BETH ORTON,  Kidsticks (CD/LP)
Kidsticks is both a reinvention: Not so much a return to her electronic roots as a bold exploration of fresh territory. A collaboration with Andrew Hung, this sixth solo album embraces inventive rhythm patterns, tsunamis of synth and, on 1973, the metronomic influence of Kraftwerk. Dawnstar is particularly dreamy, a giant cloud of a song to lose yourself in. Such a radical redesign should be imposing, yet Orton's vocals – plaintive and soulful as ever – still take center stage.
CATFISH & THE BOTTLEMEN, Ride (CD/LP)
So what do you do after a best-selling, BRIT award-winning debut album? Well, if you're Catfish & The Bottlemen, you come back sounding ready to take on the world with a second album of no-nonsense indie-rock, which resembles the best bits of Oasis and Razorlight alongside their own anthemic touch. The songs capture their giddy ascent amid real life and romantic entanglements ("I raced through soundcheck just to meet you on your fag break"), rather than attempting anything profound.
DAM-FUNK, DAM-FUNK DJ KICKS (CD/LP)
DâM-FunK is the kind of guy who seems like he'd make great company: laid-back, affable, personable. But to truly get the guy, to really understand him, is to know a deep love of music like no other. Dam's contribution to the DJ-Kicks series gives you an opportunity to do just that. It's a snapshot view into the mind of the pioneer of Modern-Funk music… DJ-Kicks invites you to get to know the man behind the shades. Dam makes a lifetime of digging and absorbing music that feels as laid-back as the Santa Ana breeze. Years ago, he coined the term 'Modern Funk' to give context to his music. The elements of the synth-heavy and multi-layered style are gloriously displayed on DJ-Kicks. At a satisfying 19 songs, DâM-FunK's DJ-Kicks lets grooves breathe. This is a mix to happily get lost within; a document in vibe.
VARIOUS ARTISTS, Rich Medina Presents Jump N' Funk (CD/LP)
For a decade, JUMP N FUNK has been a staple on dancefloors from New York to Berlin, establishing itself as the first and most consistent DJ-based party dedicated to Fela Kuti and his message of peace and equality through music. It has had many homes from its early days at the SHRINE in NYC to THE BARBICAN MUSEUM in LONDON ENGLAND, but without fail, JUMP N FUNK has always packed clubs in with dancers and Afrobeat junkies of all stripes. Rich Medina controls the room with epic 4-hour DJ sets and capitvating visuals behind him, only resting to allow live Afrobeat ensembles like Antibalas or Chico Mann take the stage with a flurry of blaring horns and hard-driving percussion that raise the volume and send the dancefloor into a frenzy. From its inception, JUMP N FUNK was designed to raise awareness of Fela Kuti and his legacy, but has since become a nightlife institution, honoring not only his incredible contribution to music, but also the causes he championed: Pan-Africanism. Rich Medina re-creates the vibe of a Fela Kuti concert, with partner Mark Hines (The Marksmen) utilizing culturally relevant African photography and Nigerian dance videos for visuals and live percussion by Juan Carlos Izaguire and the legendary Leonard "Doc" Gibbs to accompany his turntable mixes, not to mention live performances by some of the world's most respected Afrobeat leaders, including both of Fela's sons, Femi and Seun Kuti. Other artists that have collaborated with Rich Medina for past JUMP N' FUNK parties have been Zap Mama, Sandra Isadore, Akoya, Chicago Afrobeat Project, Wunmi, Ron Trent and many others.
STEVE MARTIN & EDIE BRICKELL, Bright Star (Original Broadway Cast Recording) (CD)
From Grammy winners Steve Martin and Edie Brickell comes Broadway's new 'shining achievement' BRIGHT STAR, a new musical about the stories we tell… and the ones we don t. Directed by Tony winner Walter Bobbie and inspired by a real event, this 'unabashedly romantic' (The New York Times) original musical tells a sweeping tale of love and redemption set against the rich backdrop of the American South in the 1920s and 40s.
DEATH ANGEL, Evil Divide (CD/LP)
TRAVIS, Everything At Once (CD/LP)
BAND OF SKULLS, By Default (CD/LP)
DIERKS BENTLEY, Black (CD/LP)
Gene's Classical Corner:

ROLF LISLEVAND, Mascarade: Music For Solo Baroque Guitar (CD)
In this wonderful solo album, Norwegian early music performer Rolf Lislevand turns his attention to the music of two composers from the court of Louis XIV: Robert de Visée (c. 1655-1732) and the Italian-born Francesco Corbetta (c. 1615-1681), and plays their masterpieces with historical awareness and an inventiveness which belongs to the tradition.
ANDREW MANZE, Bach: Solo & Double Violin Concertos (CD)
Manze's playing is both thoughtful and affectionate towards Bach's music with a recognition of its expressive potential. Manze skilfully achieves a restrained but effective dynamic shading, especially in the penultimate tutti of the Allegro assai of the E major Concerto.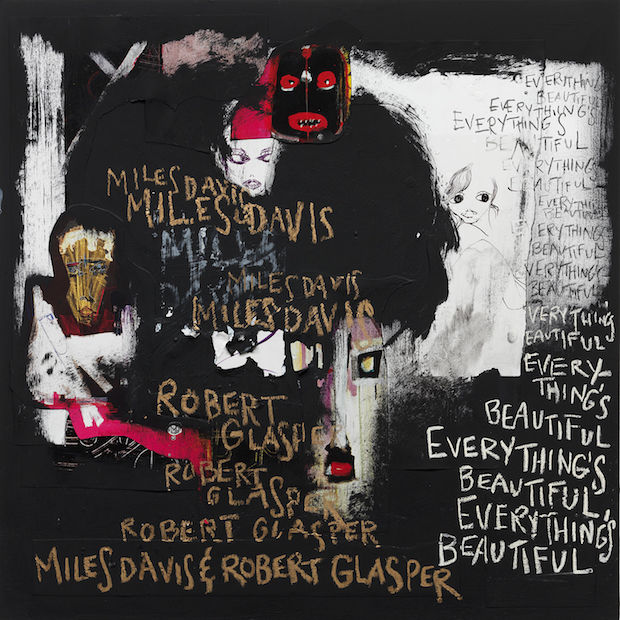 TASTY REISSUES:
MY MORNING JACKET, It Still Moves (CD/LP)
This re-issue of MMJ's definitive 3rd release features the album's 12 songs remixed and remastered as well as three unreleased songs from the It Still Moves sessions – "En La Ceremony," "Grab a Body" and "That's Too Bad" – plus singer Jim James' own demos.
FIRST TIME I MET THE BLUES, Various Artists (CD)
Former Dr. Feelgood guitarist and lifelong lover of the blues Wilko Johnson compiles a set of Chess Records' best. The collection includes tracks by Muddy Waters, Howlin' Wolf, Bo Diddley, Chuck Berry and other greats on the Chess label, home to a host of the most influential artists of the 20th century, which helped shape not only the futures of Blues, Rock 'n' Roll, R&B and Soul, but popular music as a whole.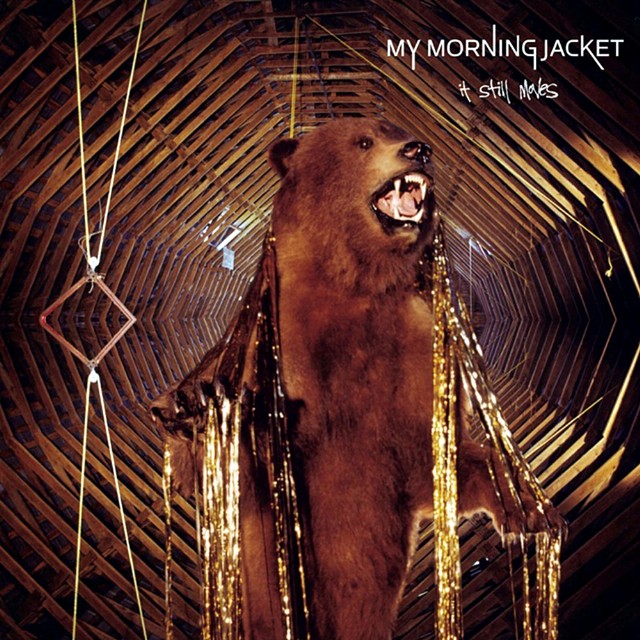 COMING SOON:
RADIOHEAD (6/3)
Pablo Honey
The Bends
OK Computer
Kid A
Amnesiac
Hail To The Thief
In Rainbows
The King Of Limbs
I Might Be Wrong
A massive vinyl-only reissue of the 'head's entire discography!
PINK FLOYD (6/3):
The Piper At The Gates Of Dawn
A Saucerful Of Secrets
More
Umma Gumma
Floyd's first four space-rock epics mark the beginning of a full-catalog vinyl reissue project.
ROBERT ELLIS, Robert Ellis (6/3)
PAUL SIMON, Stranger To Stranger (6/3)
BAND OF HORSES, Why Are You Ok? (6/10)
And don't forget these STILL-NEW platters that matter!
ERIC CLAPTON, I Still Do (CD/LP)
Eric Clapton and Glyn Johns are together again. Nearly 40 years after joining forces on Slowhand, the legendary guitarist's 1977 critical and commercial triumph, he re-teams with the revered Rolling Stones producer on his 23rd studio effort. Their goal here was variety, which is evident from the wide range of artists he chooses to cover, including folk icon Bob Dylan ("I Dreamed I Saw St. Augustine") and blues singer Leroy Carr ("Alabama Woman Blues"), as well as the smattering of original songs ("Spiral," "Catch the Blues") that make an appearance. The result is a consistently enjoyable, exhilarating collection. EC has hinted that this might be his last ride, album-wise, which seems hard to believe, but if he's goin' out, he's goin' out swingin'.
MUDCRUTCH, 2 (CD/LP)
If Mudcrutch's surprise 2008 debut seemed like the joyous first moments that surround a homecoming, Mudcrutch 2 is the sound of perspective setting in. The second album from this forerunner band to Tom Petty and the Heartbreakers actually rocks a bit more than its predecessor, which arrived decades after their failed attempt at stardom. It's the subject matter, which takes a hard-eyed view of nostalgia, that sets this album apart. Mudcrutch seem to have arrived together at this place, one where the band is stretching its musical muscles as it takes similar chances with the kind of mature subject matter that likely escaped the members as rough-housing youngsters. Waiting, Petty once famously sang, is the hardest part. This time, however, it was well worth it.
BOB DYLAN, Fallen Angels (CD/LP)
Dylan's second volume of Great American Songbook interpretations continues in similar vein to last year's Shadows In The Night. The restrained picking and creamy pedal-steel guitar of his live band imposes a smooth but demonic country mood behind Dylan's elegant, world-weary croon as he tackles romantic classics including "All The Way," "That Old Black Magic," and "Come Rain Or Come Shine."
THE HONEYCUTTERS, On The Ropes (LP's been out, but the CD's out now!)
This here record store is Amanda Anne Platt country, and her new album On The Ropes with those masters of gritty roots-rock The Honeycutters is our new national anthem. Packed with incisive lyrics, unforgettable hooks and just the right balance between rock oomph, country heartache and singer/songwriter incisiveness, this is a must-have album is Appalachian honky-tonk with heart and guts.
BLACK MILK & NAT TURNER, The Rebellion Session (CD/LP)
Veteran rapper/producer Black Milk teams up with D.C.-based live band Nat Turner for his latest release, a raw and unhindered affair that brings to mind organic hip-hop experimenters like Dilla and A Tribe Called Quest.
DEBO BAND, Ere Gobez (CD/LP)
Energetic 2nd album from this 12 member Boston based ensemble (& guests) dedicated to Ethiopian-inspired music. Distinctive vocals are framed with rockin' guitars, finely arranged contributions by the brass section, fascinating violins, percussion fit for a rave, & more.
LITTLE CHARLIE & THE ORGAN GRINDER SWING, Skronky Tonk (CD)
With his band Organ Grinder Swing. Former leader of "Little Charlie and the Nightcats," Charlie Baty is featured in one of his favorite settings, an organ jazz trio. Enjoy a swingin' set of jazz, blues, and ballads, all with Baty's signature guitar sound. He's joined by former Nightcats Lorenzo Farrell on Hammond organ and J. Hansen on drums.
TIGER ARMY, V (CD)
Tiger Army frontman Nick 13 used his 2011 solo debut to explore a more subtle, measured and wide ranging approach to his Americana than the rollicking rockabilly infused party he had cultivated with his L.A. based band since 1995. Now, four years later, he's back at the helm of his trio for their fifth album and first in nearly a decade. The opening two tracks imply that Tiger Army is returning to their psychobilly roots in a big way with the pounding double time drums and punked out guitar strum. But the tone soon changes to the early '60s Del Shannon vibe of "Prisoner of the Night," where Nick 13 croons like a combination of Roy Orbison, Morrissey, Big Sandy and the Mavericks' Raul Malo over a Latin/reverbed beat. There's an Ennio Morricone groove of twang and a noir approach to this very retro music that's immediately captivating. Add the eerie almost disembodied voice of an opera singer sounding like a creeped out Theremin with a dose of last dance balladry in "Dark and Lonely Night" and you have a soundtrack for a black and white high school Spaghetti Western yet to be filmed.
QUAKER CITY NIGHT HAWKS, El Astronauta (CD/LP)
Quaker City Night Hawks are back with a new slab of greasy Texas rock n' roll and seem poised to capture a larger audience. Many a band on the rise would take this opportunity to polish their hooks and sweeten their sound to the ears of the radio listener, but not QCNH. El Astronauta sees them take their sound in new direction, backward. This is an AOR record that wouldn't sound out of place pumping out the windows of a smoky van airbrushed with a wizard/unicorn combo.