REIGNING SOUND, Home For Orphans (15th Anniversary Reissue) (limited-edition colored vinyl LP/CD)
When Reigning Sound's Greg Cartwright assembled the tracklist for 2005's Home for Orphans compilation LP, he was mining from a moody pool of outtakes and rarities cut at various locations across his hometown of Memphis. Stephen Deusner wrote in his review for Pitchfork: "Greg Cartwright has an ear for the hooks and hits from the mid-20th century, when rock, country, and r&b were only just beginning to diverge, and his songs with the Reigning Sound have the authenticity of dusty 45s by long-forgotten artists, buried for decades in some lonely LP store or flea market." Featuring the original Memphis lineup of singer-guitarist Cartwright, bassist Jeremy Scott, drummer Greg Roberson, and organist Alex Greene, Home for Orphans presents Reigning Sound's classic sonic blueprint.

REDD KROSS, Red Cross EP (LP/CD)
This special 40th anniversary edition of the Red Cross EP, which includes the band's six-song eponymous debut and adds five contemporaneous extra tracks, is the most comprehensive document to date of the extraordinary birth of Redd Kross. Redd Kross incubated alongside such SoCal luminaries as Black Flag, Descendents, and the Minutemen, and this new 11-song collection—which includes rare and unreleased demos plus a live track recorded in 1979 at "The Church," the infamous Black Flag birthplace in Hermosa Beach, CA—puts in proper perspective the McDonald brothers' contribution, at the ridiculously precocious ages of 12 and 16, to that area's punk scene.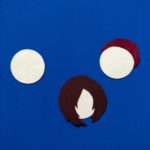 CORIKY, Coriky (LP)
What is the spiritual opposite of a supergroup? Although the trio Coriky is composed of three formidable D.C. punk legends — Ian MacKaye, Amy Farina and Joe Lally — its guiding ethos has, from inception, been one of extreme modesty. Consider that Coriky's first show, at St. Stephen's Church in November 2018, was announced only a few days before it happened, as a footnote to an email sent out to the listserv of the local activist group. To even call it a "show," actually, was too grand: Coriky billed the gig as an "open practice." No promotional photos of Coriky exist, just a minimalist collage of three faceless, whole-moon-like construction paper cutouts (the one representing Farina has a shaggy haircut; the MacKaye one, a construction-paper beanie). Their official bio contains not so much as a breath of filler: "Formed in 2015, Coriky did not play their first show until 2018. They have recorded one album. They hope to tour." In its lineup and energy, Coriky is a fusion of two of MacKaye's past projects, the Evens (the sparse, jangly duo he and his drummer wife, Farina, have co-fronted for the past two decades) and Fugazi (the blazing punk supernova that I probably don't need to tell you featured Lally on bass). Lally's welcome addition has made the Evens odder: His slinky, serpentine grooves give many of the songs on "Coriky" a propulsive bounce — accelerating Farina's tempos and making MacKaye's guitar work as barbed and agitated as it's been in years. "Say Yes" — on which Farina sings a worthy DIY mantra, "Beautiful is dirtier, beautiful is blurrier" — showcases the best of all three of them, as the rhythm section stutter-steps and MacKaye's guitar blurts out occasional jagged waves of distortion.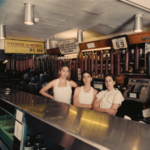 HAIM, Women In Music, Pt. III (LP/CD)
On Haim's third album, frontwoman Danielle drives endlessly around LA, away from a shaky relationship and her own malaise, sometimes towards illicit desire but mostly to nowhere at all. "Woke up at the wheel on the edge of town / It all looked the same every mile / Screaming every word of Both Sides Now," she mutters over the stonewashed, slippery beat of I Know Alone. Melancholy and aimlessness are a change in pace for three sisters known for their vivid Fleetwood Mac homages, taut pop rhythms and arresting demands for clarity. Danielle, bassist Este and guitarist Alana all experienced depression while writing Women in Music Pt III, which they once might have sublimated with euphoric pop. Instead, they translate desolation into richly searching music, putting familiar sounds through their distinctive filter: fluttering G-funk (3am), homages to Walk on the Wild Side (Summer Girl) and Joni Mitchell at her most seething (Man from the Magazine, an acoustic riposte to a leering journalist), and Led Zep bounce (Up From a Dream). They subvert pastiche with explosive yet contained production – agitated rhythms, corroded riffs, unexpected celluloid-melt transitions – that suggests Danielle bristling against her own limitations, yet never inhibits a massive chorus. The Steps turns a petulant stomp into an anthem of frustration, while a cathartic scream crests through the hook of All That Ever Mattered. The familiar becomes bracing. The album is also their first real foray into detailed emotional songwriting, Danielle outlining a visceral sense of disconnect from signs in dreams that nobody can read, strangers' beds and estranged lovers' clothes. By leaning into the lows, Haim open up bold frontiers.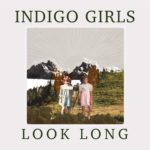 INDIGO GIRLS, Look Long (LP/CD)
Look Long is the Indigo Girls' first studio album in five years, a passionate and tuneful collection on which the combined voices of Amy Ray and Emily Saliers sound as instinctive and magical as ever. Recorded in England at Peter Gabriel's Real World Studios, it's where they made 1999's "Come On Now Social," one of their most memorable albums. While this one foregoes the impressive all-star guests which then included Sheryl Crow and Garth Brooks, it sees the return of producer-drummer John Reynolds and some of the excellent supporting players, like bassist Clare Kenny and keyboardist Carol Isaacs. With 11 songs covering themes from romance and parenting to family memories, gun culture and gay identity, Ray and Saliers do their best to rinse the salt out of a few wounds, gently dress others and also attempt some preventive care.
RAY LAMONTAGNE, Monovision (CD, vinyl coming soon)
TOO MUCH, Club Emotion (LP/CD)

GENE'S JAZZ CORNER:

DERRICK HODGE, Color Of Noize (LP/CD)
Color of Noize reflects a melting pot of influence and experience with jazz flow, hip-hop groove, soulful depth, spiritual uplift, and creative fire — but the concept is best described in more abstract terms. As Hodge lays it out: "It's the contrast, it's the beauty, it's the chaos, it's the freedom — all of that." This album also includes a few firsts. It's the first Hodge record to use a live band throughout. It was that band's first time playing together, and their first time hearing the songs Hodge wrote for their session. It was also Hodge's first time bringing in a co-producer: Blue Note president Don Was. "It was powerful to see this group of young, brilliant improvisers set up in a circle at Hollywood's historic United Studio A," says Was. "It felt like a throwback to what it might have been like on the floor of a Blue Note session at Rudy Van Gelder's studio in the mid-sixties. These were 'old school' sessions yielding modern music so forward-looking and visionary that there is no existing genre within which to categorize it. "Don has this selflessness where he really wants to get to the root of what makes a musician tick and what's pushing them in the moment," says Hodge. "It felt invaluable to have someone like that in my corner for a project like this, to help see everything through a different lens." That goes to the heart of the Color of Noize concept — an intentionally broad thing meant to embrace the fluidity of sound and inspire a sense of collective ownership over that sound's development and interpretation. "It's an idea I feel is really relevant to our time," Hodge says. "A new artistic heartbeat that's about acceptance. It all relates to the spirit of now, not overly thinking, and moving forward."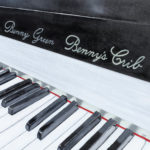 BENNY GREEN, Benny's Crib (LP/CD)
Benny Green planned Benny's Crib to be a continuation of the ensemble cast he presented on Then and Now, which is his working trio augmented by three guest performers, flautist Anne Drummond, vocalist Veronica Swift and percussionist Josh Jones for a few of the selections, as a further extensions of his basic instrumental palette of piano, bass and drums. With Anne's flutes and Veronica's voice, Green likes to "stack" or "layer" a virtual "few" of them to make chords and counterpoint, sometimes doubling the clusters he plays on the piano with his right hand. Bassist David Wong has now worked in Green's band longer than anyone, seven years, and again lends his impeccable service to Benny's Crib. It somehow just came about in the recording sessions and production of this album, Green found himself gravitating to the Rhodes quite consistently. Along the way, it occurred organically rather than by pre-conceived design that this is an all-electric piano album.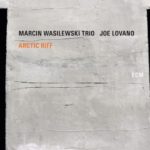 THE MARCIN WASILEWSKI & JOE LOVANO, Arctic Riff (CD)
The first-time teaming of Poland's dynamic Marcin Wasilewski Trio and big-toned US tenorist Joe Lovano brings forth special music of concentrated, deep feeling, in which lyricism and strength seem ideally balanced. The alliance plays four new tunes by Marcin and one by Joe, as well as Carla Bley's classic "Vashkar" (in two variations), plus collective improvisations with strong input from all four players;  Slawomir Kurkiewicz's bass skills are particularly well-deployed in the spontaneous piece "Arco."