Modern Country is the follow-up to William Tyler's highly acclaimed Merge debut, Impossible Truth. Modern Country features full-band arrangements on most of the tracks, provided by Phil Cook (Hiss Golden Messenger, Blind Boys of Alabama), Darin Gray (Tweedy, Jim O'Rourke), and Glenn Kotche (Wilco). An album trailer was shared when the record was announced in April, "Gone Clear" was premiered by All Songs Considered, and "Kingdom of Jones" was shared in early May. NPR First Listen will stream the record in full starting 5/26. Tyler will tour in the fall along with a full band in support of the record.
Three years ago, the fingerpicking guitar virtuoso William Tyler released Impossible Truth, a ridiculously beautiful album of bucolic folk instrumentals. For Modern Countrym Tyler worked with a few musicians like Phil Cook and Wilco's Glenn Kotche, and he recorded at Justin Vernon's April Base studio in Wisconsin. The album promises more melody and less wandering, but it'll still be instrumental. And according to what Tyler says in the stunning trailer for the new album, the "country" of the title refers not to country music but to the actual nation, the United States of America. In his narration, Tyler explains that he's been inspired by what he sees as a dying nation, an older American culture that's being pushed to the side and disappearing.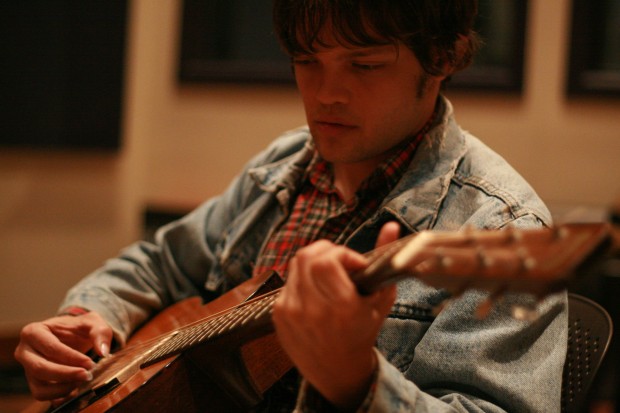 Here's a taste of his visit to Horizon back in April of 2013. Enjoy the brilliant, unique, droney instrumental post-modern guitar goodness.