This week in New Release-land, we've got a pot-pourri of good stuff in all kindsa genres. Damien Jurado has served up a dreamy slice of modern-day psychedelia, The Bonnevilles bring the dirty duo-blues, and Gene adores the electronic/classical hybrid of Max Richter. Read on….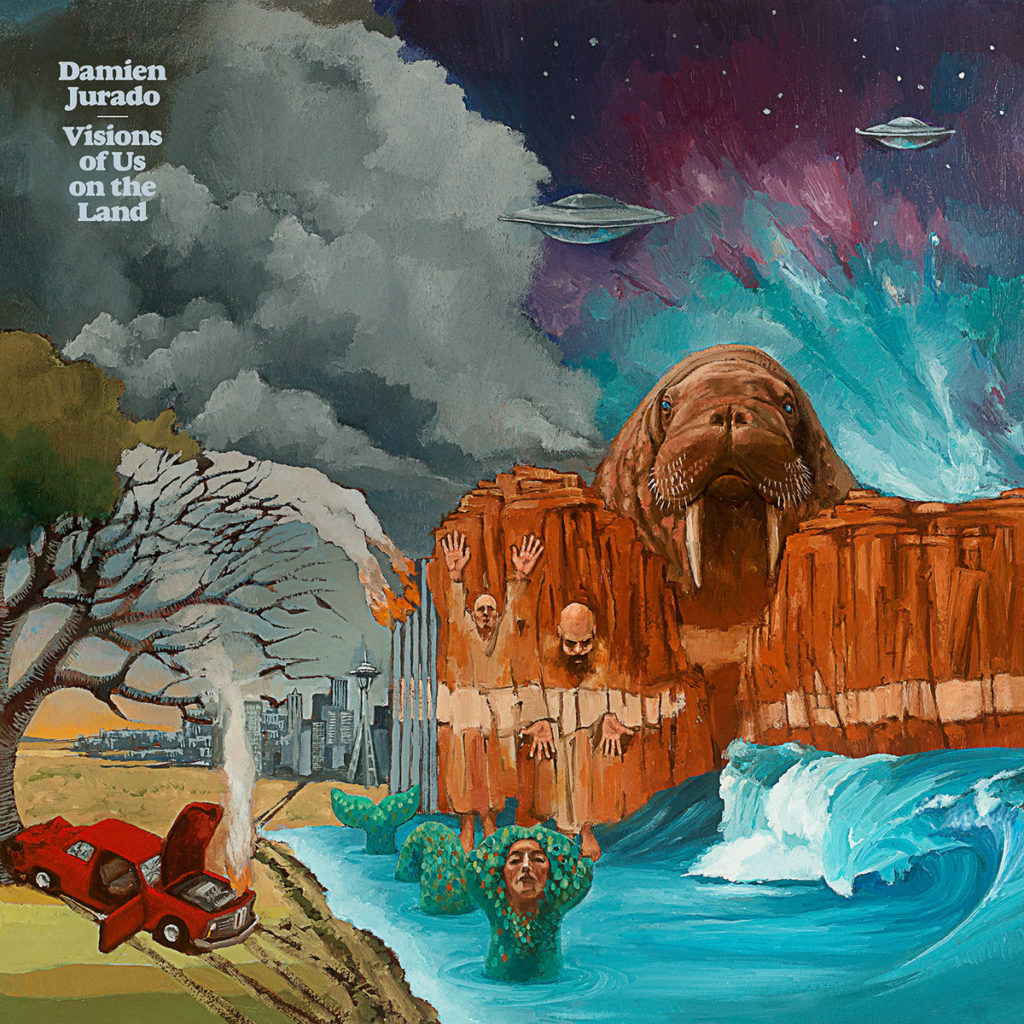 DAMIEN JURADO, Visions Of Us On The Land (CD/LP/3x LP Deluxe set)
With Visions of Us on the Land, Seattle singer-songwriter Damien Jurado is now 14 albums deep into a long career. In a climate full of "next big things," Jurado is a perennial safe bet—he's been recording lovely, understated, vaguely psychedelic folk rock for nearly two decades. The album's title is telling—Jurado approaches these 17 songs as visions of sadness and love, from a far-off place.
THE BONNEVILLES, Arrow Pierce My Heart (CD/LP)
The third album from Northern Irish pair The Bonnevilles is as fuzzy and raw as blues can possibly get. Tracks like "The Whiskey Lingers" deal in the shadows of 3am in the morning and offer no solutions or light at the end of any tunnels. With its insistent rhythms courtesy of the drums of Chris McMullan, and with the clever guitar work of McGibbon also to the fore, it really is a descent into some undefined-but-lovely chaos.
VARIOUS ARTISTS, Blues For Big Walter (CD)
A stellar line up of renowned blues harmonica disciples play homage to a pioneer of Chicago Blues Harmonica, Big Walter Horton. This killer tribute features Kim Wilson and Big Jon Atkinson, Mark Wenner, Sugar Ray & The Bluetones, Bob Corritore with Jimmy Rogers and Robert Lockwood Jr, Mark Hummel, Steve Guyger, Lil Ronnie Owens, Kurt Crandall and Andrew Alli.
IGGY POP, Post Pop Depression (CD/LP)
The Wizard Of Ig's 23rd (and possibly last, if his recent interviews are to be believed) album takes a more subdued turn: It isn't an attempt to recapture the wild energy of Raw Power, nor is it a shot at redemption taken in the dark. It's merely Iggy Pop being himself—the aging rocker whose creative vehicle isn't yet running on fumes. It's a study in bare-bones '70s rock with a backing band made up of an Arctic Monkey and a couple of Queens Of The Stone Age, and the pace and style favor Pop's throbbing monotone.
CORY HENRY, The Revival Project (CD/LP)
Apparently Cory Henry's day-job with the jazz-everything, Grammy-winning ensemble Snarky Puppy wasn't enough. He had to go an form a gospel-driven organ trio that grooves and praises, wails and worships. It's heavenly stuff, indeed.
VARIOUS ARTISTS, Kev Beadle Presents The Best Of Inner City Records (CD/LP)
Created by industry legend Irv Kratka alongside producer Eric Kriss, Inner City Records was formed in 1976. During its decade or so in existence, the label put together a formidable catalogue of jazz music and was voted Record Label Of The Year in 1979 by the International Jazz Critics Poll. As well as 'classic jazz', the label also gave a platform to more avant-garde material and dabbled in the emerging 'jazz fusion' sounds of the day. Fondly remembered by jazz lovers everywhere, the label boasts a particularly fervent fan-base in London, where many of its releases found favour in the underground dance clubs of Soho and Covent Garden. Fittingly enough, London DJ and tastemaker Kev Beadle is the man chosen to put together this very special compilation of Inner City's finest moments. From the soaring vocals of the jazz-fusion classic 'The Other World' by Judy Roberts to the irrepressible dance-floor fire of Eddie Jefferson's 'Jeannine', 'The Best Of Inner City Records' serves as a wonderful and eclectic introduction to a label which is rightly remembered with a level of affection which borders on reverence.
KARMA TO BURN, Mountain Czar (CD/LP)
Five cuts of analog proto-metal from a modern-day power trio, all layers and rich sounds with substantive bass backing. the band borrows equally from classic acts like the Doobie Brothers and Mountain, weaving just a little country-rock influence into the mix.
JAHIEM, Struggle Love (CD/LP)
On his seventh studio album, Struggle Love, the Grammy nominated, platinum selling singer/songwriter Jahiem reminds us that real R&B cats still exist, as he delivers his signature sound of mature ballads, and sexy grooves.
LONESOME RIVER BAND, Bridging The Tradition (CD)
PRIMAL SCREAM, Chaosmosis (CD/LP)
SOUL ASYLUM, Change Of Fortune (CD)
GWEN STEFANI, This is What The Truth Feels Like (CD/LP)
Gene's Classical Corner:
MAX RICHTER, Songs From Before (CD)
Max Richter's résumé is stunning: The German-born composer studied piano in Edinburgh and then at the Royal Academy of Music in London. He worked with electronics in Florence with Luciano Berio and co-founded Piano Circus, an ensemble devoted to work by 20th century composers such as Steve Reich and Arvo Pärt. In the mid-1990s, he collaborated with Future Sound of London, lending his piano and sampling experience to the long-running duo. And much as he did with 2004's beautiful The Blue Notebooks, Richter combines these disparate influences into fresh, emotive work on Songs From Before. His unique and sophisticated sound conveys a sense of depth and melancholy, and his treatment of electronic and classical sounds is a monument to Richter's taste and skill as an arranger.
SVITATOSLOV RICHTER & OLEG KAGAN, Diabelli Variations Op. 120/Violin Sonata in G Minor (CD)
Few pianists have been as consistent and uniform in their interpretation of Beethoven as Sviatoslov Richter. His approach is unshakably clean and unsullied by over-romanticized and over-pedaled styles. This recording of the Diabelli Variations is no different; Richter is quite true to the score and is able to make splendid and abrupt changes in character with no apparent effort. For the album's second selection, Richter and violinist Oleg Kagan duet delicately and beautifully on the Violin Sonata in G minor.
THE HILLIARD ENSEMBLE, Dowland: Ayeres/Byrd: Songs Of Sundrie Natures (CD)
The Hilliard Ensemble present six pieces from the first three books of Dowland's lute songs, alongside seven from the Pilgrim's Solace (most of which can hardly be performed in any other way). The record also includes Dowland's seven psalm settings in memory of Henry Noel. The Byrd collection comprises a variety of vocal music, both sacred and secular. Unavailable since the 1990's, the record comes with full texts and translations for what is sung, and a lucid and hard-hitting note by Paul Hillier puts everything in perspective.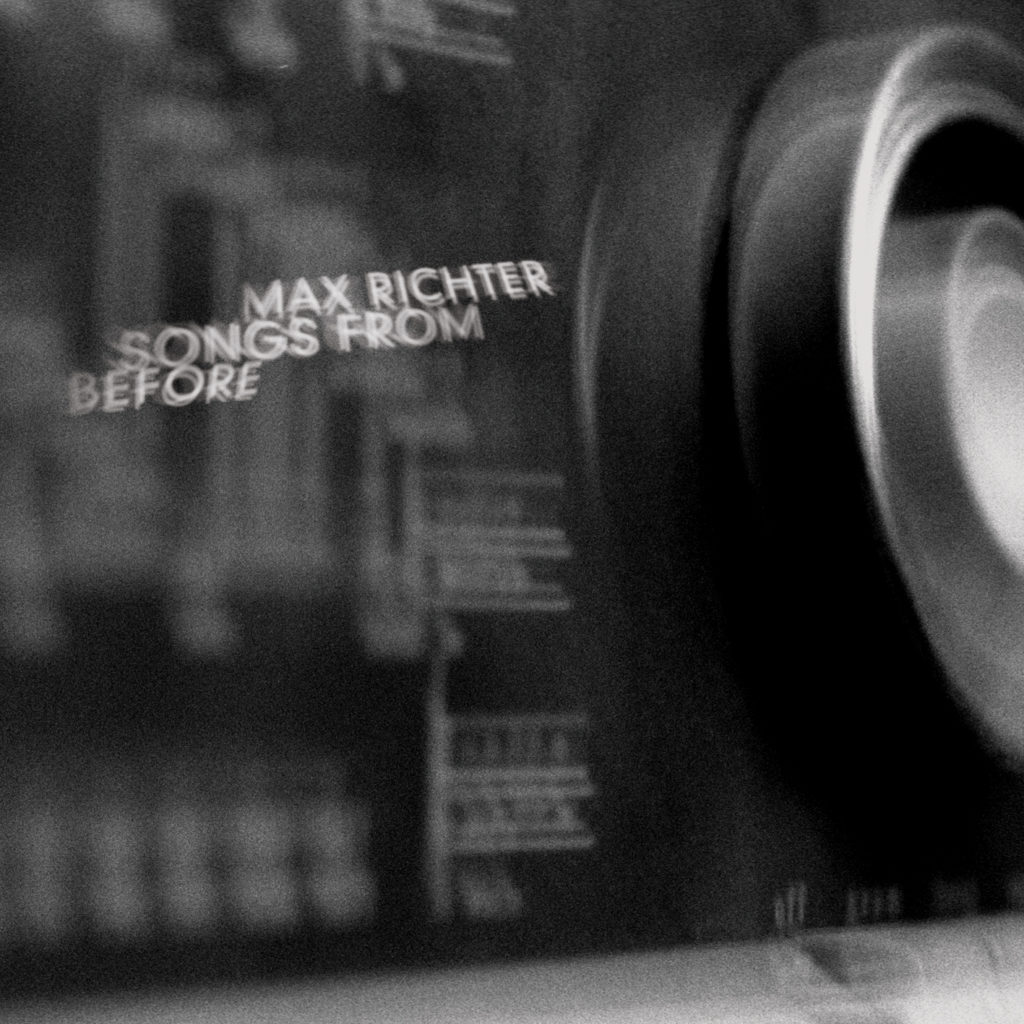 COMING SOON:
ROBBIE FULKS, Upland Stories (4/1)
GIANT SAND, Provisions (4/1)

And don't forget these STILL-NEW platters that matter!
KENDRICK LAMAR, Untitled Unmastered (CD)
Kendrick Lamar's Untitled Unmastered is a master class in managing expectations. True to its title, each of the eight songs on Lamar's surprise album is christened simply with a track number and a date, presumably (though not necessarily) signifying when they were recorded. But although Untitled begs to be graded on a curve (it's a collection of outtakes from his previous album, the masterful To Pimp A Butterfly), it doesn't need to be. Leftovers or not, this is magnificent music from a rare talent working at peak creativity.
BRIAN FALLON, Painkillers (CD/LP)
The new solo album by the former Gaslight Anthem singer is a fascinating look at his full musical grasp. Beyond the title track's Motown-meets-Tom Petty vibe, there are delicate fingerpicked ballads ("Steve McQueen,"), upbeat melodic pop tunes ("A Wonderful Life") and and fascinating character studies ("Smoke"), all anchored by Fallon's passionate and versatile vocals.

PETE YORN, Arrangingtime (CD/LP)
It's been a while since the last proper Pete Yorn album, but he and longtime producer R. Walt Vincent haven't missed a step. They craft delicately sculpted lo-fi gems lo-fi gems rich in arpeggiated guitars, layers of keyboards and vocal harmonies.
JEFF BUCKLEY, You & I (CD/LP)
Perhaps the saddest, most poignant moment on this collection of the late Jeff Buckley's demos and previously unreleased tracks is the one entirely new song, "Dream of You and I." It features the soft-spoken Buckley describing a dream of watching a psychedelic band playing a song at an AIDS rally, gently fingerpicking as he goes back and forth between singing the hook. It's admittedly unfinished, but it's something Buckley says he's going to finish.Time has told us that he never got the chance.