Horizon becomes eclectic, indeed with this week's slate of new stuff. Wizardly rapper Aesop Rock is back and badder than ever, X's John Doe heads out to the desert, the Bo-Keys delve into the past and come up with something new, and Brian Eno combines the pop hooks of his early solo work with that ambient vibe we've come to love. Read on…
JAYHAWKS, Paging Mr. Proust (CD/LP)
Five years ago, the Jayhawks reunited, with original co-leader Mark Olson returning alongside Gary Louris, to release the delightful Mockingbird Time. Sadly, Olson is gone again for its follow-up, but Jayhawks fans need not fear, for album No 9 sounds just as you'd expect the Jayhawks to sound: modest, uninsistent, and rocking in a gentle way, save for when Louris lets his guitar squall through the otherwise gentle alt-country and laid-back rock.
JOHN DOE, Westerner (CD/LP)
The title of John Doe's new album couldn't be more appropriate. The Westerner, which will be released April 29th, finds the co-founder of Los Angeles punk legends X meditating across open expanses of the desert, sun burning bright in the sky and the arid landscape shimmering with mystery.
AESOP ROCK, Impossible Kid (CD/LP)
Whereas Rock's last solo album, Skelethon, showcases his unparalleled knack for abstract imagery and reflection, The Impossible Kid combines hallucinatory wordplay with disarmingly forthright autobiography—a combination that enhances the impact of each mode. Chock full of driving synths , bottom-dwelling grooves and lyrics that jump from pop culture to world history to self-deprecation. This dense free association is classic Aesop Rock, letting fans know that he hasn't lost a step.
DEL MCCOURY & DAVID GRISMAN, Del & Dawg Live (CD)
David Grisman and Del McCoury, each a titan of bluegrass, have been friends for over fifty years and you can certainly hear that close familiarity on each track on this fun and intimate live recording. Grisman is without a doubt, one of music's greatest collaborators. No matter who he plays with, he always clicks with the other musician's style and voice perfectly, blending into a sound that is always something new, unique and wonderful. It's worked in the past with Jerry Garcia, John Sebastian and Doc Watson to name a few, and this performance with McCoury is no different. Every track here is performed exquisitely, with profound skill, joy and ease.
BO-KEYS, Heartaches By The Number (CD/LP)
This is hoo-haa music that makes you wanna weep, holler, dance, drink, and bust up somethin' all at the same time. You may get in trouble with what you do while you're listening, but you'll have the time of your life. You need to invent a new genre to put this stuff in: Maybe country-soul comes close? It's head-bending music, funky and soul-saturated, but country as a pair of battered cowboy boots.
BRIAN ENO, Ship (CD/LP)
How is Brian Eno still finding uncharted waters after half a century spent making music? On The Ship, his first solo album in four years, Eno fuses his signature yawning soundscapes and substantive vocal work for the first time. The result is an album that occupies a space somewhere in between the ambient realm Eno helped to define and traditional songcraft.
KYLE CRAFT, Dolls Of Highland (CD/LP)
Craft's new Sub-Pop platter melds the voodoo-infused mythology of the South with rambunctious glam rock, and Kyle Craft summons you into its world like a carnival barker wooing customers into a funhouse.
BRITTA PHILLIPS, Luck Or Magic (CD/LP)
Best known for her work with husband Dean Wareham in Luna, and afterwards Dean & Britta, the twosome are known for dreamy pop that has also appeared as soundtrack recordings for art movies. But the couple's last non-score album of original material was back in 2007, so the appearance of this disc, started a few years ago and recently revived, is long overdue. Iif you enjoy D&B's Luna-ish sweet, wistful, slightly psychedelic detached but warm indie pop, this indeed fits the bill.
RELATIVES, Goodbye World (CD/LP)
"I got a little more work for you to do." That's what the late Reverend Gean West sings or rather testifies on the opening track of "Goodbye World," the new and deeply emotional album from the triumphantly unlikely gospel funk band The Relatives. The group started working on the record in the summer of 2014, but Gean was able to lay down his signature gravelly vocals on only two songs before he became ill and fell into a coma. He remained unconscious for twelve days, and it was during that time he heard God's voice telling him to get back to work. "Don't let me down, son," the voice commanded. Gean took that admonition to heart. He and the band returned to the studio in January 2015, where he created a rivetingly emotional work made more poignant by his death shortly after it was completed.
ROGUE WAVE, Delusions Of Grand Fur (CD/LP)
Rogue Wave have evolved from indie-pop underdogs (2003's Out of the Shadow) to epic-scale rockers approaching U2 grandiosity (2007's Asleep at Heaven's Gate) to confused craftsmen straining for synth-pop relevancy (2010's Permalight). But singer-songwriter Zach Rogue and drummer/producer Pat Spurgeon regained a sturdy foothold with Nightingale Floors, a set of raw confessional tunes that rebuilt their reputation from the rubble, stripping away the awkward sheen of their previous LP. Now, three years later, they've maintained the classic, melodic spark that defined Rogue Wave's early songs while probing into spacey new territory: While "Falling" defines the project at its core (just Rogue's soft croon and acoustic guitar, with recording hiss nearly as prominent as the Wurlitzer), "What Is Left to Solve" burrows into an icy synth-rock groove and "Frozen Lake" thaws out shoegaze guitar tones. It finds the band charting their DNA and gracefully, subtly tweaking the code.
PURSON, Desire 's Magic Theatre (CD)
Essex's most eclectic rock n rollers bend the genres on album number two . It's a mix of glam rock stomp  acoustic menace and swirling psychedelic organ.
SIXX:AM, Prayers for The Damned (CD/LP)
ROB ZOMBIE, Electric Warlock Acid Witch Satanic Orgy Celebration Dispenser (CD/LP)
Gene's Classical Corner:
THOMAS ZEHETMAIR/ORCHESTRE DE CHAMBRE DE PARIS, Robert Schumann (CD)
Founded in 1978, the Orchestre de chambre de Paris quickly established its reputation as one of Europe's leading chamber orchestras. In 2012, Thomas Zehetmair was appointed the orchestras principal conductor and artistic advisor and on this recording, made at the Theatre des Champs-Elysees in February 2014, does double duty as both soloist and conductor. Zehetmairs insightful approach to Robert Schumann has already been demonstrated on ECM New Series with the Zehetmair Quartet, whose recording of two Schumann string quartets won prizes including the Gramophone Award as Album of the Year in 2003. The composition of the Symphony no. 1 Spring (1841) drew inspiration from Schuberts 9th Symphony and from the poetry of Adolf Böttger. The Phantasie and the Violin Concerto (both 1853) had quite different fates. The Phantasie was premiered to huge acclaim after initial performances. The Violin Concerto had to wait more than 80 years for its premiere, and too often since then players have made adjustments to the violin part. Thomas Zehetmair reveals how urgent and convincing the impact of Schumans original version can be when the performers enter into its spirit.
Tasty Re-Issues & Re-Stocks:
LEFTY FRIZELL, Time Out For The Blues (CD/LP)
With his warm, drawling vocals and down home charm, Texas country music innovator Lefty Frizzell was Hank Williams' only serious rival in the early 1950s, when Lefty made history by dominating the Top Five with 3 concurrent hits in the early 1950's. He exerted a profound influence on every subsequent generation of singers, from George Jones to Merle Haggard and George Strait. This newly-compiled import captures the singer at his early peak and into his sensational early 1960's return to form, capturing Frizzell at his irresistible best.
And don't forget these STILL-NEW platters that matter:
CHARLES BRADLEY, Changes (CD/LP)
The 67-year-old soul singer who has spent the last few years enjoying a breakout career releases his third album on Daptone Records. And he's more in control of his towering shout of a voice than ever. It's an accomplished skill in the world of retro-soul, and Bradley sounds vital instead of nostalgic because of it.
BLACK STONE CHERRY, Kentucky (CD/LP)
If it ain't broke, you don't fix it, so Kentucky follows the path of BSC's previous albums with plenty of hard rocking, southern-fried songs like the opener "The Way of the Future." Heavy riffs and memorable choruses abound.
EXPLOSIONS IN THE SKY, Wilderness  (CD/LP)
After a five-year layoff Wilderness reimagines the calling card of wide-screen epics the band specializes in. EITS still knows how to craft a beautiful atmosphere that demands to soundtrack something. It doesn't necessarily require a visual accompaniment, but it stimulates the imagination.
BIBIO, Mineral Love (CD/LP)
Condensing layered sounds into beautifully brief moments, A Mineral Love works in small spaces, allowing fragments of sounds and samples to construct the whole of a record. It's a power that could just as easily hamstring the music were it not for the fact that Wilkinson, knows what the hell he's doing.
ANDREW BIRD, Are You Serious (CD)
With his looping violin and full-lunged whistling, the Andrew Bird has quirks that can be effortlessly labeled as quirks. But on this new album, he's proved himself to be a relentless musician, a lyricist full of forgotten dictionary words, a violinist full of life, a songwriter full of melodies ready to stamp themselves on your brain.
BLACK MOUNTAIN, IV (CD/LP)
The fourth album from Vancouver hard rock band Black Mountain rolls everything up the band has ever done—the heavy riffs, the prog ambitions, and the pop smarts—into an alternate-universe version of classic-rock history
ELEPHANT REVIVAL, Petals (CD/LP)
This Nederland, Colo., quintet Elephant Revival are less a band to be listened to than  experienced – especially when they fall into the pocket of a groove containing elements of gypsy, Celtic, Americana, and folk.. Petals embodies a deepening, as the quintet dives into themes of loss and rebirth, time and memory, love unbound by body or farewell. But this is not an album about despair or darkness; it's a thanksgiving and a prayer for what endures and returns.
LAURA GIBSON, Empire Builder (CD/LP)
Laura Gibson's first album since 2012's La Grande was created in the wake of disaster: a year ago her New York flat and most of her possessions (including notebooks and musical instruments) were destroyed in a gas explosion that killed two of her neighbors. A sense of bewilderment, displacement and loss hangs over songs such as The Last One, on which Gibson admits: "I can't tell selfishness from love any more." Gibson's voice has an old-time fragility about it, like that of Beth Gibbons. Gibson and co-producer John Askew retain the intimate feel of a small combo while introducing some surprising sounds with great subtlety: Bollywood string flourishes, muted background vocals and swelling guitar feedback on the title track.
DUNCAN HONEYBOURNE, Western Borderland (CD)
The counties on the borders between England and Wales – Gloucestershire, Worcestershire, Herefordshire and Shropshire – are rich in spiritual resonance, powerful historical imagery and a tangible sense of tranquillity and apartness, which continues to appeal strongly to composers, writers and artists.' This fascinating new CD presents four composers from this border-country and includes a number of first recordings.
MIKE & THE MELVINS, Three Men & A Baby (CD/LP)
Fans of the Melvins were justifiably excited by the news that the band had joined forces with Silo bassist Mike Kunka for a three-bassists / one-drummer album — a pairing that has spawned heaviosity unparalleled, with a looseness to it that most proper Melvins albums don't have.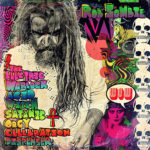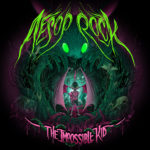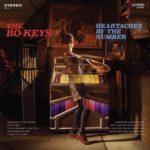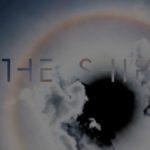 COMING SOON: 
MARY-CHAPIN CARPENTER, Things That We Are Made Of (5/6)
JUDAS PRIEST, Battle Cry (5/6)
REVOLUTIONARIES, Burning Dub (5/6)