Some serious musical titans return in this week's new stuff. The Avett Brothers change things up a bit on True Sadness, Sam Bush becomes the Storyman, Neil Young comes back to Earth and DJ Shadow moves mountains. And there's even some new classical stuff for Mr. Gene! Read on…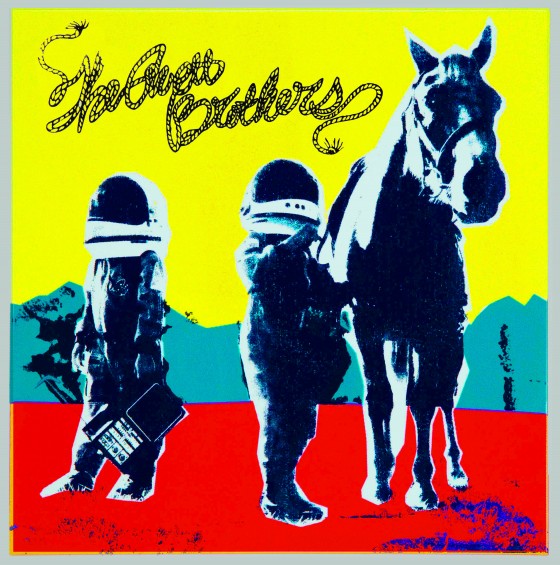 THE AVETT BROTHERS, True Sadness (CD)
The appearance of programming, synthesizers, and Mellotron on the Avett Brothers' decidedly pop eighth record might have some purist fans of the band's neo-traditionalism scratching their beards in disbelief. That's a risk the Avetts are taking with this unapologetically polished album, which reframes their music without sapping their identity. With conflicted lyrics about doubt and marital discord, the songs have a wounded soulfulness seemingly born out of intensive therapy. Balancing the Avetts' roots with a bigger sound, producer Rick Rubin prevents the melodic songs from sinking under the weight of their introspection. He sweetens, deepens, and adds heavier rhythmic accents (as in the arena whomp of "Ain't No Man"). Bright harmonies and organ swells counterpoint the melancholy of "True Sadness" ("the way it seems is that no one is fine"). When the group hews closest to its bare-boned front porch aesthetic, it stumbles with a wanly sentimental "I Wish I Was." The Avetts now may have fully grown out of that approach, hoping their audience is willing to grow with them.
SAM BUSH, Storyman (CD)
Our here steps up to bat on on his first album since 2011's stunner, Circles Around Me. Sam's highly anticipated new album is a freewheeling collection that gleefully picks and chooses from jazz, folk, blues, reggae, country swing, and bluegrass to create a jubilant noise only classifiable as the Sam Bush sound. Many of the songs are stories several of them true and the legendary mandolin and fiddle player co-wrote every one of them with friends including Guy Clark, Emmylou Harris, Jon Randall Stewart, Jeff Black, and others. Instead of kicking back and soaking up honors, such as an Americana Music Association Lifetime Achievement Award and his suite of Grammys and International Bluegrass Music Association trophies, Storyman proves once again that the Father of Newgrass and King of Telluride will never stops striving to create something new.
NEIL YOUNG & PROMISE OF THE REAL, Earth (CD/LP)
The blistering, delightfully Neil live album features performances of songs from a range of Young's albums, including last year's The Monsanto Years, 1990's Ragged Glory, and 1970's After the Gold Rush. The audio was captured during Young's 2015 tour with The Promise of the Real, fronted by LukasNelson (vocals/guitar) and Micah Nelson (guitar, vocals) – Willie Nelson's sons. A new take on some of Young's most beloved songs, EARTH features the live recordings, along with added musical overdubs, as well as sounds of the earth, such as city sounds like car horns, sounds of insects, and animal sounds from bears, birds, crickets, bees, horses, cows – creating a very strange, yet beautiful atmosphere.
DJ SHADOW, Mountain Will Fall (CD/LP)
This is a sprawling and ambitious record, cohering in a distinct style, but nonetheless exploring numerous and varied soundscapes on its journey to an eerie conclusion. As always, the beats are the heart of the project: DJ Shadow (a.k.a. Josh Davis) thinks like a drummer, with the rhythms and percussive punctuations dictating the soul of each track. And despite using programs like Ableton Live to concoct his own patterns and samples, the same restless inventiveness that defined Endtroducing….. 20 years earlier is here as well, as he continually twists, cuts, and reshapes the percussion as it progresses, never letting monotony set in.
VARIOUS ARTISTS, Heartworn Highways (CD/LP)
Sometimes, a documentary maker is present at precisely the right moment to capture lightning in a bottle. It happened with essential punk doc The Decline of Western Civilization, it happened with Dylan's Don't Look Back and Chet Baker's Let's Get Lost, and it happened with 1976's Heartworn Highways. The iconic performance documentary saw filmmaker James Szalapski travel to Texas and Tennessee to capture the radical country artists reclaiming the genre via an appreciation for it's heritage in folk and bluegrass and a rejection of the mainstream Nashville machine. Townes Van Zandt, Guy Clark, Steve Young, David Allan Coe, Steve Earle and many others appeared on both screen and soundtrack, where musical highlights include Clark's brilliant "Desperados Waiting For A Train", Young's stirring "Alabama Highways" and Van Zandt's emotional "Waiting Around To Die". The hard living – and hard partying – lifestyles of outlaw country's figureheads are played out on screen as we visit Van Zandt's Austin trailer, see Coe play in Tennessee State Prison, join the gang in Nashville's notorious Wig Wam Tavern and witness a liquor-fuelled Christmas at Clark's house. No wonder the film's original tagline read: "The best music and the best whiskey come from the same part of the country". Outside of a couple festival screenings, the movie remained unreleased for five years after it's completion, finally hitting screens in 1981 and finding a cult audience ever since.
ROYAL SOUTHERN BROTHERHOOD, Royal Gospel (CD)
Chemistry. You either got it or you don't. When the five members of Royal Southern Brotherhood convened in February at Dockside Studios, Louisiana, there was magic in the air. Just seven days later, the acclaimed US soul-blues collective emerged triumphant with The Royal Gospel: the fifth album in their rocket-heeled rise and further proof of a lineup born to play together. The Royal Gospel might move your feet, but it s not afraid to challenge your perceptions. The whole record is geared toward making a joyful noise. This is an album that cements Royal Southern Brotherhood s reputation as a modern band to treasure.
VARIOUS ARTISTS, Soul Jazz Records presents Coxone's Music 2 (CD/LP)
The Soul Jazz label continues its series of reissues of celebrated producer Clement 'Coxsone' Dodd with a look at early cuts from the vaults of Studio One from 1959-63. Dodd helmed everything from Jamaican proto-ska, rhythm and blues, jazz, Rastafari and gospel music.

BUN E. CARLOS, Greetings From Bunezuela (CD)
Greetings From Bunezuela! is a rocking and eclectic set of tunes drawn deep from a serious record collection, mixing the reasonably familiar Tell Me by the Rolling Stones, I Can Only Give You Everything by Them, Him or Me by Paul Revere and the Raiders and Dylan's It Takes a Lot to Laugh, It Takes a Train to Cry with lesser known classics. Armenia City in the City the cover that opens The Who Sell Out; Idea, a 1968 Bee Gees album track; and expert stumping selections I Love You No More by the Blackstones, Le Cactus by Jacques Dutronc, and Count on Me by the Norwegian new wavers Fra Lippo Lippi.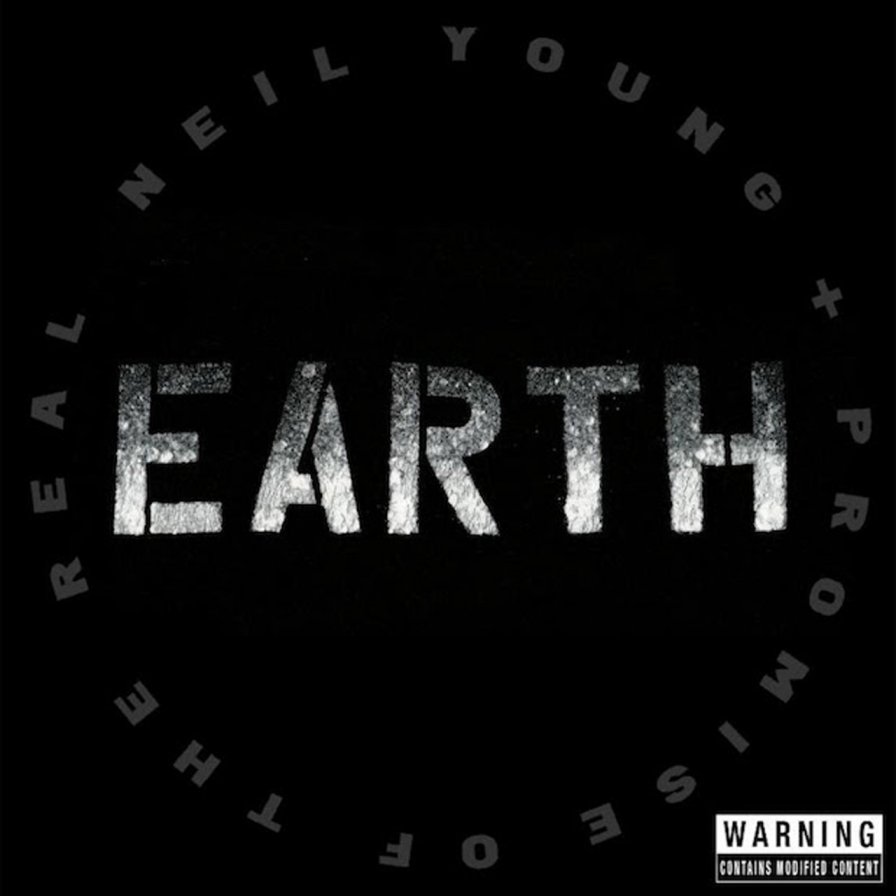 Gene's Classical Corner
CITY OF PRAGUE PHILHARMONIC ORCHESTRA, Essential Ennio Morricone Film Music Collection (2xCD)
Born in Rome in 1928, Morricone began his film career with Il Federale in 1961 and spiralled to worldwide success with his unique music for the Sergio Leone 'Man With No Name' trilogy starring Clint Eastwood, A Fistful Of Dollars, A Few Dollars More and The Good, The Bad And The Ugly. The breadth of his brilliance is underlined by this 40 track selection of some of his greatest scores performed by The City Of Prague Philharmonic Orchestra. One of the most respected and recorded orchestras in the world they pay due homage to the great composer. It's a journey through cinematic genius, six decades of wonderful music. Highlights include the Leone films, 1900, Chi Mai, Once Upon A Time In America, The Mission, The Untouchables, Cinema Paradiso and of course his Oscar winner, The Hateful Eight.

FRIEDRICH GULDA & NIKOLAUS HARNONCOURT, Mozart: Piano Concertos Nos. 23 & 26
The Royal Concertgebouw Orchestra directed by Harnoncourt and Friedrich Gulda brought off some the finest Mozart playing in the two late concerti – No. 23 and No. 26. There are numerous No. 23 recordings, but the less popular No. 26 is the one that steals the show in this recording. As always, Gulda's Mozart is lively and engaging, abounding in energy and drama, at the same time fully lyrical and translucent in the lighter passages. Wit and humour abound, throwing shades of light on those facets of the composer who was less than completely presented by most interpretors. The third movement of the No. 23 is a real joy to listen to. Harnoncourt and Gulda seemed to have a tacit understanding on this movement on every twist and turn, and the result was the yielding of one of the best ever performances of this movement.

And don't forget these still-new platters that matter!
RADIOHEAD, A Moon Shaped Pool (CD/white 180g vinyl 2xLP)
Radiohead's new album, A Moon Shaped Pool, continues down the fascinating post-major-label path they've been treading for more than a decade. Turning away from simple guitar-rock and electronics, Radiohead has turned towards wide-screen orchestration, creating soundscapes and soundtracks for the movies in their minds. It's yet another left turn from a band that specializes in the unexpected.
CASE/LANG/VEIRS, Case/Lang/Veirs (CD/LP)
Several years ago, "on a whim", kd lang emailed Neko Case and Laura Veirs to ask if they'd be interested in working with her. The approach first bore fruit when Case and Lang guested on Veirs' 2013 album, Warp and Weft, and has now produced this wonderful 14-tracker. Their pure, alternating voices compliment each other perfectly, and when they come together in harmony, the results are glorious. The lush arrangements echo the classy, classic 60s pop of Burt Bacharach and Dusty Springfield, and the songs ooze with romance and stunning imagery – watching the stars "explode until daybreak" and being inspired to "live like I never have before". Veirs' Song for Judee – about 70s singer Judee Sill, who died of a drug overdose – is a touching lament for a lost soul, and Behind the Armory explores vulnerability to dazzling effect.
SARAH JAROSZ, Undercurrent (CD/LP)
On her fourth solo album "Undercurrent," Sarah Jarosz doubles down on understated elegance. Not that anything she's ever done could be described as rowdy. But in her first release since graduating from the New England Conservatory of Music, Jarosz strips the music down across the board to two or three instruments per song behind her usual shimmering vocals. The effect is a subdued song cycle that slows down your metabolism — the kind of music to turn to after a frustrating day at work, say, or as an antidote to feeling frantic.
RED HOT CHILI PEPPERS, Getaway (CD/LP)
With production from Danger Mouse, who takes over Rick Rubin's 25-year stint with the group, RHCP's sound has become surprisingly streamlined. And guitarist Josh Klinghoffer's style brings out a spacier, melancholy feel that mutes the burliness of their previous records.
SONIC YOUTH, Spinhead Sessions (CD/LP)
The slow-burn sounds of Sonic Youth's 1986 rehearsals to score Ken Friedman's spooky highway film Made In USA are yet another mile marker in the band's long and varied existence, now being issued as Spinhead Sessions. These jams were later built upon for a full-on (and quite different) soundtrack production, but the rough sketches here find the band taking time with truly new and introspective sound worlds. It was basically a brand new way of working for Sonic Youth, albeit a challenging one, under the auspices of major Hollywood film production overlords, routing their way into the world of soundtrack scoring.
LOW ANTHEM, Eyeland (CD/LP)
The Low Anthem entered the national folk scene in 2008 with a song about Charles Darwin, and ever since, the group has done some evolving of its own. "Charlie Darwin" was an archetypal-sounding cut of 2000s pop-folk whose words suggested something deeper. Eight years and one more album later, the band has realized that depth in the Technicolor psych-folk world of Eyeland. It's an elegant concept album whose title track is a kind of metaphor for consciousness — specifically, the enchanted and terrifying time in childhood when illusion and reality aren't yet cleaved. The Low Anthem conjures that world with music that plays with the senses even as it philosophizes about them.
WILL BUTLER, Friday Night (CD)
Arcade Fire's Will Butler returns with Friday Night, an album of live performances from Butler's tour supporting his debut album, Policy. Recorded mostly at Lincoln Hall in Chicago on June 4, 2015, Friday Night includes five brand-new songs, five from Policy, and two songs he wrote for The Guardian newspaper last year.
THE BROADCAST, From The Horizon (CD)
It's only natural for a band to take some time before personalizing a stylistic niche for themselves and The Broadcast may have their secured theirs with the aptly-titled From the Horizon. Produced by Grammy-Award winning producer Jim Scott, who's worked with such polished ensembles as the Red Hot Chili Peppers and Wilco, the group's second full-length album finds them not only inhabiting a space shared by the Tedeschi Trucks Band and the Alabama Shakes, but expanding beyond it.
WOLFERT BREDERODE, Black Ice (CD)
Following a string of quartet recordings on ECM, Wolfert Brederode now sets his focus on a trio – forming a new band with bassist Gulli Gudmundsson and drummer Jasper van Hulten.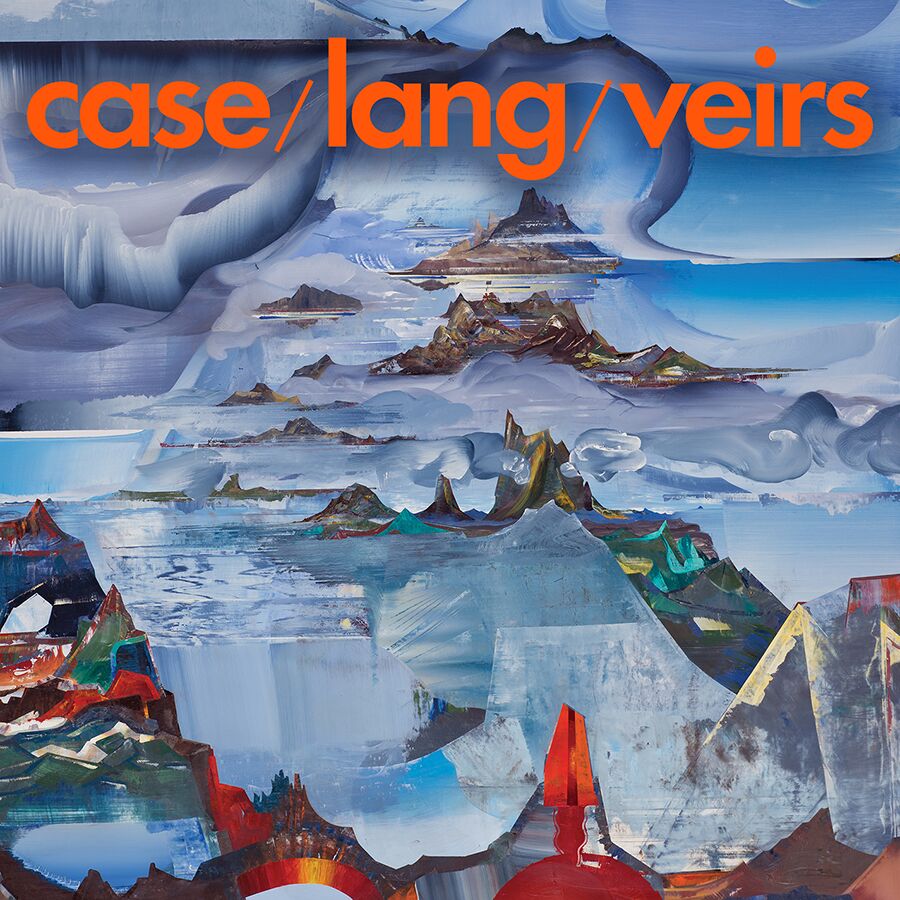 COMING SOON:

DEAFHEAVEN, New Bermuda (7/1)
MAXWELL, Blacksummers Night (7/1)
THE ORB, Birth 7/1)