Lordy, what a slew of new stuff we got hittin' the racks this week! We've got a stunner from Stax Records legend William Bell, a new Brad Mehldau Trio album that has Gene doing cartwheels (it's not pretty), Paul Simon's first new album in five years, and a collection of gorgeous guitar soundscapes by William Tyler. Read on…
PAUL SIMON, Stranger To Stranger (CD/LP)
"It's hard working the same piece of clay, day after day, year after year," sings Paul Simon on the title track of Stranger to Stranger, his first album since So Beautiful Or So What in 2011. But his tenacious pursuit of new sounds, such as the unique microtonal instruments of composer Harry Partch on Insomniac's Lullaby, and juxtapositions such as the gnarled blues guitar (played by Simon) and cello on The Riverbank, make this album as rewarding as anything he's done. The creaky slide guitars, distant train whistles and street-corner harmony groups on songs such as Wristband and The Clock hark back to the records of the 1940s and 50s. Yet the samples and loops amid the album's dusty ambience mean it's no exercise in nostalgia. Simon's lyrics are finely honed, from the conversational The Werewolf to the confessional title track, a moving exploration of his creative process. "Just a way of dealing with my joy," as he puts it.
WILLIAM BELL, This Is Where I Live (CD/LP)
William Bell aces his return to the legendary Stax label with "This Is Where I Live," an excellent album built on the foundations of his songwriting and vocal skills. In the '60s, Bell performed or wrote a handful of blues and soul classics like "Everyday Will Be A Holiday" and "Born Under A Bad Sign," and he continues to uphold those high standards even on the cusp of age 77. His clear, smooth tenor lends authority and honesty to the 12 songs produced by John Leventhal, best known for his work with wife Rosanne Cash, Marc Cohn and Shawn Colvin. Leventhal plays most of the instruments and co-wrote nearly every song with Bell, proving a sympathetic and inspiring partner. His "no frills, no clichés" approach hits the bullseye.
BRAD MEHLDAU TRIO, Blues  & Ballads (CD/LP)
After blowing our collective minds with last year's massive 4-disc 10 Years Solo Live set, BRAD MEHLDAU has reunited with his trio (Larry Grenadier on bass and Jeff Ballard on drums) for the first time since 2012 with a new record on Nonesuch called Blues & Ballads. Blues and Ballads comprises interpretations of songs by other composers, this time with the focus on blues and ballads implied by the album's title, including works by Cole Porter, Charlie Parker, Lennon & McCartney, and Jon Brion.
WILLIAM TYLER, Modern Country (CD/LP)
William Tyler manages to say a lot without ever uttering a word. Despite featuring little besides gentle strums and fingerpickings, the Nashville guitarist's ruminative folk and country pieces speak eloquently to what the critic Greil Marcus called the "old weird America", evoking a forgotten place of eerie backroads and abandoned gas stations. Modern Country, Tyler's third album, is described as a "love letter" to this vanishing world. Yet for all the focus on the past, it is musically a lightyear-leap forwards. Largely gone is the solo acoustic focus of his early work, replaced by something approaching a recognisable "band" sound, featuring electric guitars, drum machines and even hints of synths. This might seem risky: Tyler's refrains are so tender and intricate that cloaking them in instrumentation could smother them. But on tracks such as the droning, ominous Gone Clear and the chiming pastoral folk of I'm Gonna Live Forever (If It Kills Me), Tyler's backing group only serves to deepen and accentuate his spectral, ageless melodies. The result is an album that feels rich and rewarding, revealing new details on each listen.
JOSEPH ARTHUR, Family (CD)
This is a wonderfully eclectic album full of beautiful acoustic melodies dealing with some difficult issues that happen within the family structure such as war, murder, despair, love, loss and fate. An intensely thought provoking offering, from somebody who surely has to be one of the hardest working and multi talented artists around. If you purchase one album this year, make it this one it will not disappoint.

CLAYPOOL LENNON DELIRIUM, Monolith Of Phobos (CD/LP)
Take one part of Les Claypool's patented, instantly identifiable funk/prog bottom, add Lennon's Ghost of a Saber Tooth Tiger band's psychedelic pop, infuse with a dollop of '60s Hawkwind/Pink Floyd space rock and turn them loose in a studio. The result is this consistently enjoyable, often terrific, frequently challenging 11 track, 51-minute aural rocket ship exploration quite rightly tagged "delirium" by its duo of frontmen.
ROBERT ELLIS, Robert Ellis (CD/LP)
Texas singer-songwriter Robert Ellis doesn't test the boundaries of country music so much as bowl them over, like a lovesick ex-convict fueled by a 12-pack driving his pickup truck into a row of honky-tonks while a train whistle sounds in the distance.
HELENE GRIMAUD, Water (CD/LP)
Hélène Grimaud's latest album for German Grammophon, which was produced by Nitin Sawhney is inspired by her fascination with the most precious gift of nature. Water , which will be released on January 29, 2016 around the world, provides a creative exploration of the manifestations of the water, of vast oceans and large lakes to raindrops and snowflakes. And it stimulates the listener to perceive the growing threat to the quality and availability of this vital element.
DAVID GRISMAN SEXTET, David Grisman Sextet (CD)
In 1976 the newly-formed David Grisman Quintet recorded the first album of dawg music, an acoustic blend of many styles and traditions. Now forty years later that music continues to evolve with this first recording of the David Grisman Sextet. Many faces, hearts and hands have changed but the musical vision is still intact — the Dawg's own music.  This release, the first album of Grisman originals in a decade, features dawg veterans Jim Kerwin (bass), Matt Eakle (flute), George Marsh (drums), new members Chad Manning (fiddle) and George Cole (guitar) and the Dawg himself. The tunes and arrangements offer the widest range of influences from swing and jazz to bluegrass, latin, funk and even old-time and ragtime.
STEVE GUNN, Eyes On The Lines (CD/LP)
Brooklyn's Steve Gunn is the Ty Segall of Americana, a prolific musician who has released 13 albums since 2007, some with like-minded strummers such as Kurt Vile and Hiss Golden Messenger, others solo records such as 2013's acclaimed Way Out Weather. In other words, he's the hipster-friendly guitar slinger of the moment, in the spirit of John Fahey or Robbie Basho, with a lovely sun-glazed lilt to his fluid fingersmithery. On Eyes On the Lines, he pairs his pastoral leanings with tales of uncertainty; Night Wander meanders through nocturnal roots with the repetitiveness of a raga; Conditions Wild's boppy pace and falsetto channels the 1960s; Park Bench Smile coasts along on rolling drums and a shamanic, moonlit arrangement.
THE MELVINS, Basses Loaded (CD/LP)
Now in their 29th year as a band, the group has released their new album Basses Loaded, and they still sound as vigorous and full of fresh material as they did as when they sprung out of the cold corner of Washington in 1987. Known for delivering virulent, doomy stoner rock that never sounds overly familiar since the grunge era was in its cradle, the Melvins, notorious for switching bass players and having a constantly rotating lineup, decided to just go ahead and use six for this go-round. The laundry list of pluckers includes: Steve MacDonald (of Redd Kross), Jeff Pinkus (of the Butthole Surfers), Trevor Dunn (Mr. Bungle/Fantomas), Jared Warren (Big Business), the Melvin's own Dale Crover, and ex-Nirvana and Rock and Roll Hall of Fame inductee Krist Novoselic.
HELLYEAH, Undeniable (CD)
KILLS, Ash & Ice (CD/LP)
BRYAN SUTTON, More I Learn (CD)

TEGAN & SARA, Love You To Death (CD/LP)
10,000 MANIACS, Playing Favorites (CD)
VOLBEAT, Seal The Deal & Let's Boogie (CD/LP)
TINSLEY ELLIS, Red Clay Soul (CD)
CHIP TAYLOR, Little Brothers (CD)
MICHAEL FRANTI & SPEARHEAD, Soulrocker (CD/LP)
TRAIN, Does Led Zeppelin II (CD/LP)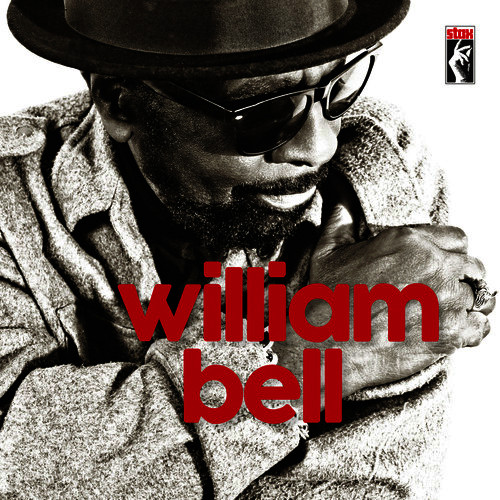 And don't forget these STILL-NEW platters that matter!
TONY JOE WHITE, Rain Crow (CD/LP)
"Tell Me a Swamp Story" isn't just the title of the closing track of veteran Tony Joe White's 17th studio album, it encapsulates and describes his entire career in five words. Everything about White — from his soggy, musty baritone voice, darkly creeping guitar and even the ever-present, feature-hiding fedora — exudes the shadowy mystery and musk of the swamp music and culture he has always personified. And who better to capture that in the studio than his son Jody who has lived with his dad's vibe his entire life. Although Nashville-based for many decades, White has never sounded particularly country-ish. Rather he preferred digging into the dimmer, less inviting Southern backwoods where his unique style is closer to the raw Delta blues attack of early Fat Possum artists like Junior Kimbrough and R.L. Burnside.
ROBERT GLASPER, Everything's Beautiful (CD/LP)
In the world of modern jazz, not many are as popular or eclectic as Robert Glasper. Fusing elements of hip-hop and soul into his work, it's no wonder that the Houston native has worked with everyone from jazz saxophonist Terrace Martin to soul singer Erykah Badu to rapper Mos Def. Black Radio, his last album, exemplified this unique place that Glasper holds in modern music, with songs that revitalized neo-soul, jazz-hop fusions that emcees rapped over, and even a "Smells Like Teen Spirit" cover all thrown onto the album. Glasper is certainly one of the most musically diverse jazz artists since Miles Davis, giving credence to his statement that he's "living in the spirit of Miles." To prove his love for the jazz legend, Glasper recruited various soul and hip-hop acts from across the world to put together one of the most unique tribute albums in honor of one of the most unique figures in popular jazz.Unlike most tribute albums, which generally devolve into glorified cover songs, Everything's Beautiful is a musical collage of Miles Davis's work. Glasper mixes in some of the jazz legend's riffs and melodies in order to create new and original songs that sound almost nothing like the source material. The music is mixed tastefully, changing certain stylistic elements but retaining the same passion and energy that Davis himself imbued in his music, and the end result is an album that has no major flaws musically from start to finish.
MARK KOZELEK, Sings Favorites (CD)
Given his songwriting skill, a covers album from former Red House Painter Kozelek is a bit surprising. But it's also disarming to hear the Sun Kil Moon frontman's heartfelt take on an album's worth of popular and beloved songs. The fact that Kozelek, mostly known for composing on acoustic guitar, made Mark Kozelek Sings Favorites strictly on the piano helps separate this material from his previously released cover albums. Moving from pre-rock classics, (Stephen Sondheim's "Send in the Clowns," the classic "Somewhere Over the Rainbow"), classic rock cuts (10cc's "I'm Not in Love," Bob Seger's "Mainstreet") country folk (Don Williams' "Amanda," Roy Harper's "Another Day") and left-field choices ("O Holy Night," Modest Mouse's "Float On"), Kozelek's astoundingly beautiful and earnest vocals keep the album feeling buoyant and likeable.Bringing in a slew of guests, including Faith No More's Mike Patton (on David Bowie's "Win"), Will Oldham (on Rickey Nelson's "Get Along Home Cindy") and actress Minnie Driver (on Frank and Nancy Sinatra's "Somethin' Stupid"), Mark Kozelek Sings Favorites comes off as if it was created to serve Kozelek more than to stimulate the listener, making the no-frills, stripped-down set easy to fall for.
BETH ORTON,  Kidsticks (CD/LP)
Kidsticks is both a reinvention: Not so much a return to her electronic roots as a bold exploration of fresh territory. A collaboration with Andrew Hung, this sixth solo album embraces inventive rhythm patterns, tsunamis of synth and, on 1973, the metronomic influence of Kraftwerk. Dawnstar is particularly dreamy, a giant cloud of a song to lose yourself in. Such a radical redesign should be imposing, yet Orton's vocals – plaintive and soulful as ever – still take center stage.
CATFISH & THE BOTTLEMEN, Ride (CD/LP)
So what do you do after a best-selling, BRIT award-winning debut album? Well, if you're Catfish & The Bottlemen, you come back sounding ready to take on the world with a second album of no-nonsense indie-rock, which resembles the best bits of Oasis and Razorlight alongside their own anthemic touch. The songs capture their giddy ascent amid real life and romantic entanglements ("I raced through soundcheck just to meet you on your fag break"), rather than attempting anything profound.
DAM-FUNK, DAM-FUNK DJ KICKS (CD/LP)
DâM-FunK is the kind of guy who seems like he'd make great company: laid-back, affable, personable. But to truly get the guy, to really understand him, is to know a deep love of music like no other. Dam's contribution to the DJ-Kicks series gives you an opportunity to do just that. It's a snapshot view into the mind of the pioneer of Modern-Funk music… DJ-Kicks invites you to get to know the man behind the shades. Dam makes a lifetime of digging and absorbing music that feels as laid-back as the Santa Ana breeze. Years ago, he coined the term 'Modern Funk' to give context to his music. The elements of the synth-heavy and multi-layered style are gloriously displayed on DJ-Kicks. At a satisfying 19 songs, DâM-FunK's DJ-Kicks lets grooves breathe. This is a mix to happily get lost within; a document in vibe.
VARIOUS ARTISTS, Rich Medina Presents Jump N' Funk (CD/LP)
For a decade, JUMP N FUNK has been a staple on dancefloors from New York to Berlin, establishing itself as the first and most consistent DJ-based party dedicated to Fela Kuti and his message of peace and equality through music. It has had many homes from its early days at the SHRINE in NYC to THE BARBICAN MUSEUM in LONDON ENGLAND, but without fail, JUMP N FUNK has always packed clubs in with dancers and Afrobeat junkies of all stripes. Rich Medina controls the room with epic 4-hour DJ sets and capitvating visuals behind him, only resting to allow live Afrobeat ensembles like Antibalas or Chico Mann take the stage with a flurry of blaring horns and hard-driving percussion that raise the volume and send the dancefloor into a frenzy. From its inception, JUMP N FUNK was designed to raise awareness of Fela Kuti and his legacy, but has since become a nightlife institution, honoring not only his incredible contribution to music, but also the causes he championed: Pan-Africanism. Rich Medina re-creates the vibe of a Fela Kuti concert, with partner Mark Hines (The Marksmen) utilizing culturally relevant African photography and Nigerian dance videos for visuals and live percussion by Juan Carlos Izaguire and the legendary Leonard "Doc" Gibbs to accompany his turntable mixes, not to mention live performances by some of the world's most respected Afrobeat leaders, including both of Fela's sons, Femi and Seun Kuti. Other artists that have collaborated with Rich Medina for past JUMP N' FUNK parties have been Zap Mama, Sandra Isadore, Akoya, Chicago Afrobeat Project, Wunmi, Ron Trent and many others.
STEVE MARTIN & EDIE BRICKELL, Bright Star (Original Broadway Cast Recording) (CD)
From Grammy winners Steve Martin and Edie Brickell comes Broadway's new 'shining achievement' BRIGHT STAR, a new musical about the stories we tell… and the ones we don t. Directed by Tony winner Walter Bobbie and inspired by a real event, this 'unabashedly romantic' (The New York Times) original musical tells a sweeping tale of love and redemption set against the rich backdrop of the American South in the 1920s and 40s.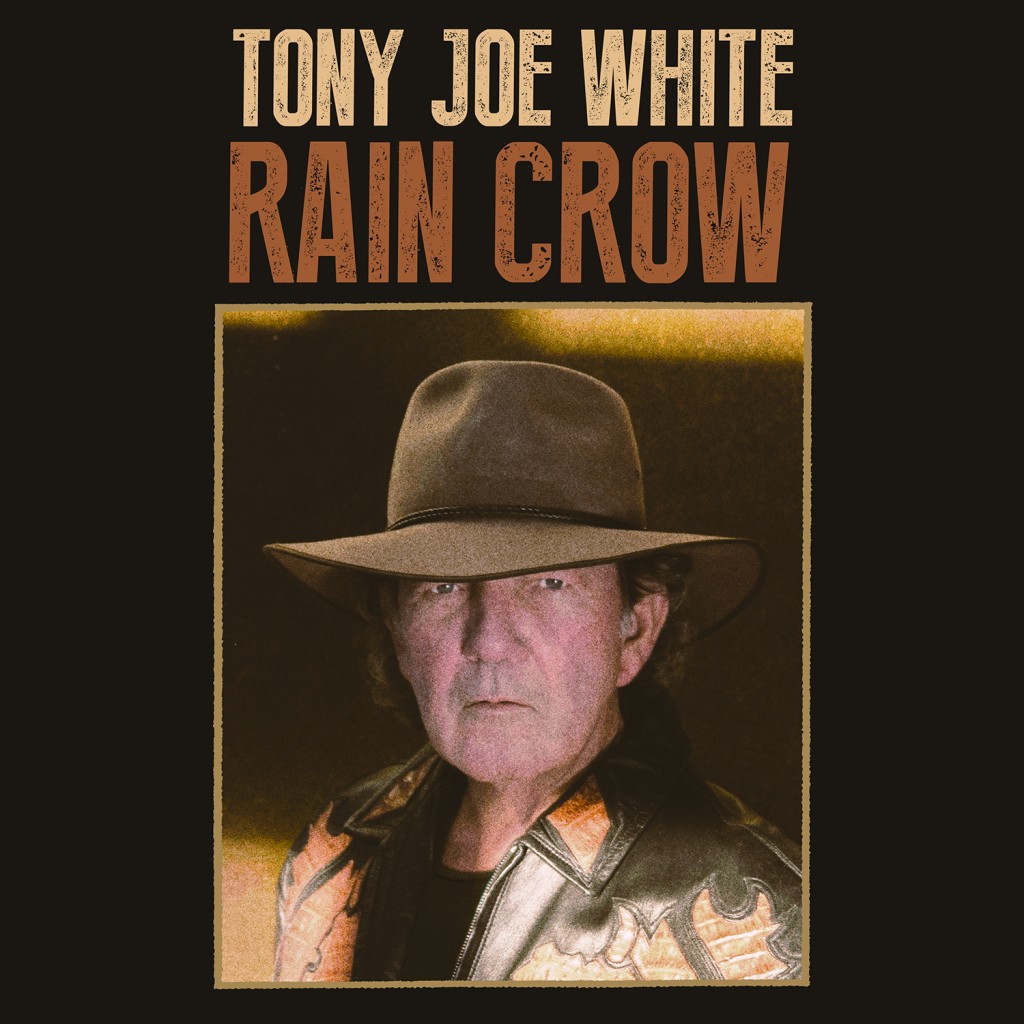 COMING SOON:
BAND OF HORSES, Why Are You OK? (6/10)
SHAWN COLVIN & STEVE EARLE, Colvin & Earle (6/10)
RIVAL SONS, Hollow Bones (6/10)