The Gallant Guitar, a sensory delight, opens Pan Harmonia's 18th season this September, with captivating performances across the region.Venture on a sonic journey, as the enchanting dynamicity of the guitar & flute bring to life the vast ranges of JS Bach, Manuel de Falla, and Astor Piazzolla.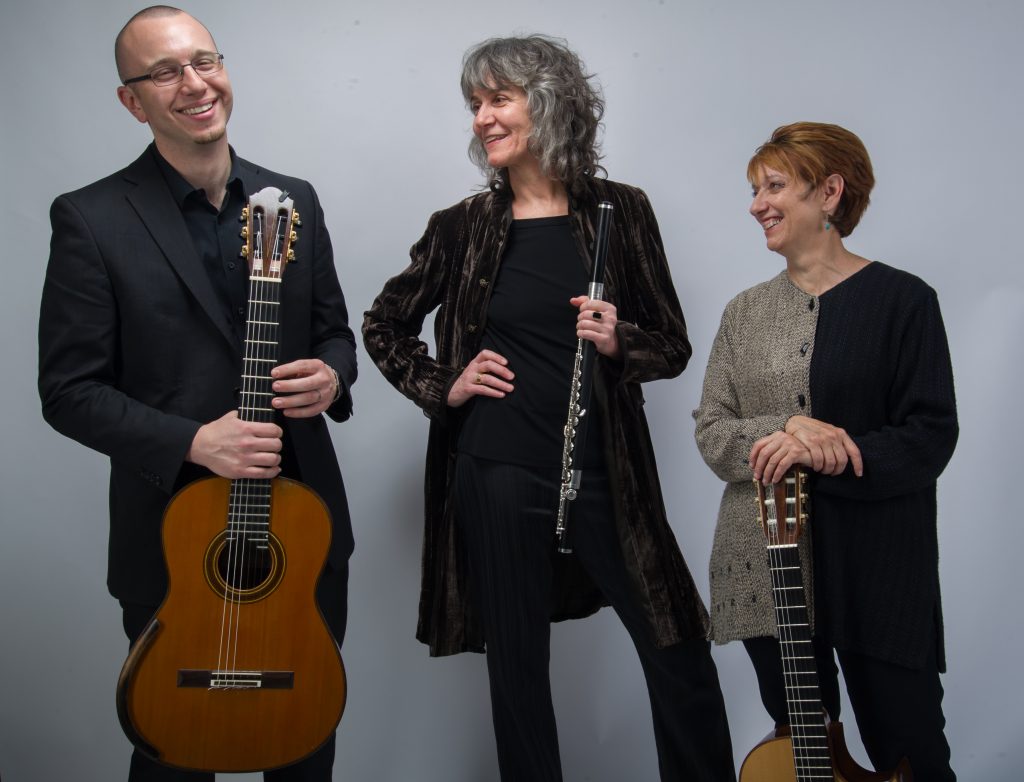 These composers' diverse styles awaken through the complex nature of the guitar, while interplayed with the resonant tones of the flute. Guitarists Amy Brucksch and Andy Jurik and flutist Kate Steinbeck will captivate with their intimate and energetic performances.
Ticket info is HERE!
Program details:
The Gallant Guitar: Music of JS Bach, Manuel de Falla, Astor Piazzolla
Amy Brucksch, guitar • Andy Jurik, guitar • Kate Steinbeck, flute
Sunday, September 10, 3 PM • Greenville Center for Creative Arts, Greenville, SC
Monday, September 11, 7:15 PM • The Haen Gallery, Asheville, NC (Doors open at 6:45 PM)
Seating for The Gallant Guitar is limited at both venues!
Horizon Records has these Kate Steinbeck titles in-stock now on CD!