Got-dang, we got a hot show coming to The Spinning Jenny in Greer on July 26th! We're excited to see three longtime favorites of ours, Mr. JIM LAUDERDALE, The Scorchers' own JASON RINGENBERG, and former BR549 frontman CHUCK MEAD back in the Upstate.

Chuck's smokin' band, the Grassy Knoll Boys, will be backing all three performers, so get ready for a night of neo-honky-tonk perfection.
Get tickets and info HERE.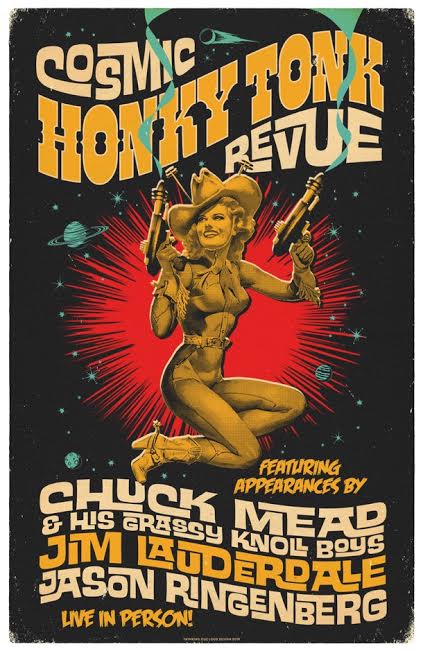 This knockout night of alt-country/Americana goodness is made even sweeter by the fact that all three of these fellas have new albums out, in-stock now on CD & vinyl LP at Horizon Records.
CHUCK MEAD & HIS GRASSY KNOLL BOYS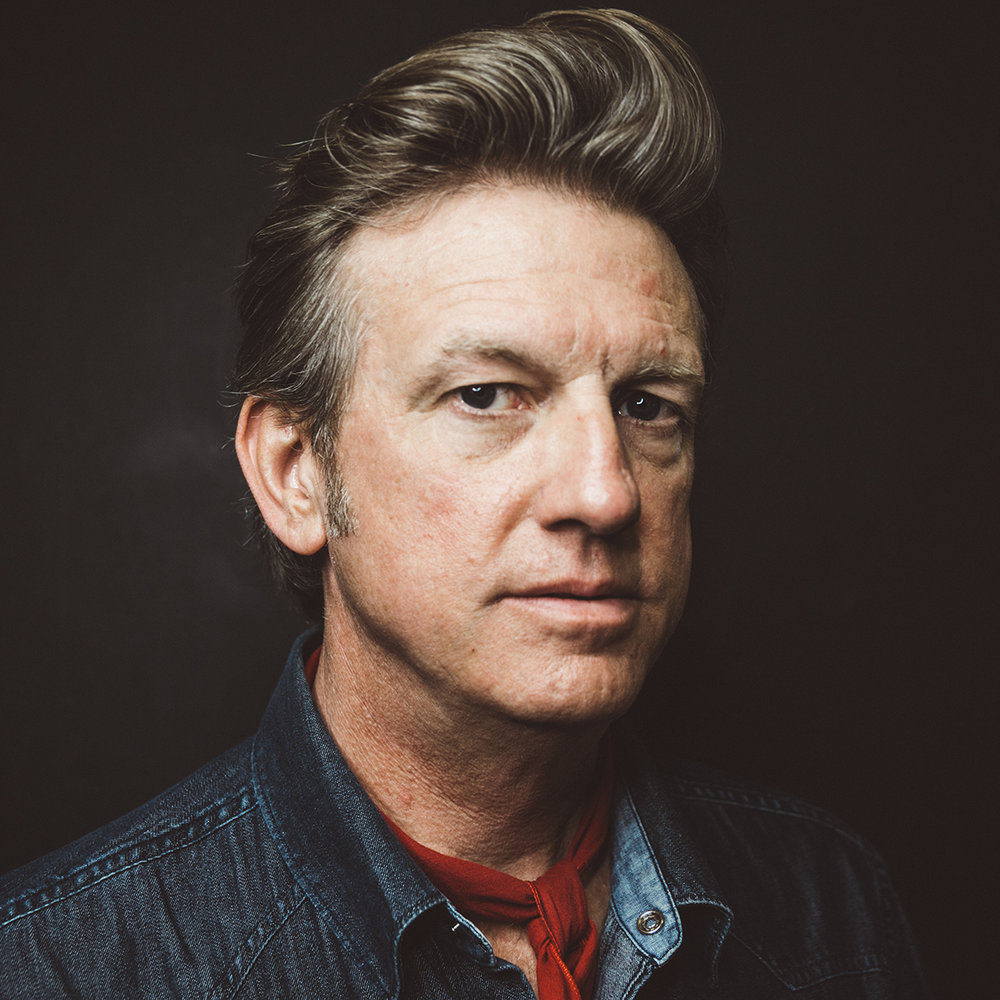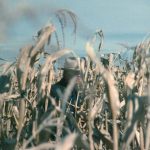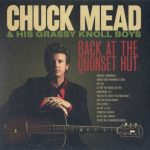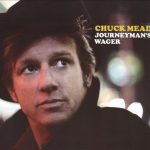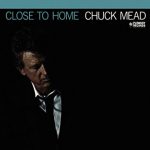 Close To Home (CD/LP)
From his important work with the throwback country outfit BR549, to his long and productive solo career, to numerous causes and enterprises behind-the-scenes few catch wind of, Chuck Mead has on the front lines of helping to save country music for a quarter century.  But Chuck's fourth solo album, Close To Home, promises to have a distinct Memphis feel to it.
"I really delved into the Memphis music scene when I was living there for four months,"Chuck Mead says. "I got to know a lot of people in the scene, and I'd known producer Matt Ross-Spang for quite a while. At night the cast would record at the original Memphis Recording Service (better known as Sun Studios) and that's where I first met Matt. He was very young but was the head engineer and really brought the old studio back into shape. I started hanging out with him, and he kept talking to me about cutting a record in Memphis."
There was a reason Mead was spending so much time in Memphis, and why it was looming so large in his mind. At the time, he was working as as the Musical Director, Supervisor, and Producer of the hit Broadway musical Million Dollar Quartet, and later he worked on the well-received CMT drama series, Sun Records. These projects brought the stories of the birth of country and rock and roll out of Memphis to a new generation through the characters of Elvis Presley, Johnny Cash, Jerry Lee Lewis, and Carl Perkins, and Chuck Mead was one of the people behind-the-scenes helping to make it all happen.
"I've recorded in some cool Nashville studios like the Quonset Hut, RCA Studio B, and The Castle," Mead says. In fact his 2012 record was called, Back At The Quonset Hut. "But there was something almost supernatural about working at Phillips. You could feel Sam's spirit. Matt wanted me to make a bigger record, something that was out of my box and I was all for it. So I turned it over to him and he took things in a direction I didn't foresee. It's probably the least-country record I've ever made, but at the same time, it's really a country record."
You can hear what Mead is talking about on the title track that he's made available ahead of the record. Everything is still set in the throwback style that Chuck Mead fans are used to, but the epicenter is the shores of the Mississippi as opposed to the streets of Music City.
"I really wanted to make a record that was a little bit different from what I had been doing," Mead says. "Looking back, I really have done that on every record I've made, because why make the same record every time?"
JIM LAUDERDALE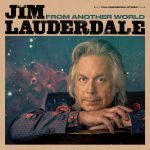 From Another World (CD/LP)
Jim Lauderdale's 32nd studio album From Another World marks the singer/songwriter's encore to last year's acclaimed Times Flies. Lauderdale, of course, has penned country hits for the likes of George Strait, Patty Loveless, George Jones, Vince Gill and others but has relentlessly pursued his own performance career at the same time. He's genre agnostic, having recorded country, bluegrass, R&B, soul, pop, and jam band albums, performing live in straight-ahead country, bluegrass, rock, roots and even blues settings. As a sideman, he's been in bands with Lucinda Williams, Elvis Costello, Ralph Stanley, Buddy Miller, and others.  His work with Miller, Williams and others in southern California in the early '90s was seminal to the birth of Americana. Yet, for many, he resides inexplicably under the radar, partly due to his wandering muse which offers up so many styles. Rather than stray in different directions this time, Lauderdale reunited with the team behind Time Flies, co-producer bassist Jay Weaver and Grammy-award-winning engineer David Leonard (Prince, John Mellencamp). He also stayed in the groove of writing solo and with vaunted co-writers including the legendary Melba Montgomery, Willie Nelson's main man, Buddy Cannon, an emerging Americana artist Logan Ledger, with a dozen tracks.
This is Lauderdale's form of healing music, an answer to (or an escape from) the harsh divisiveness and amped up anger of today's world. His sense for lyrics, melody, and vintage country sounds combined with his deep, resonant voice, make Lauderdale eminently listenable. He's done so much in his career that one gets the sense he could write a song in minutes. And, yes, he can but these are well-crafted indeed. Lauderdale is a master of the 2-4  minute song. The single, "The Secrets of the Pyramids" is a contemporary, slightly psychedelic take on traditional country with its theme being the eternal search for greater love and understanding. Harmonies come courtesy of Lille Mae and her brother Frank Rische.  The opening "Some Horses Run Free" is a rocker imbued with touches of psychedelia and ringing electric guitars. "When You Can't Have What Your Heart Wants" brings in more traditional country sounds with tremolo guitar and weeping pedal steel, but again the musical accompaniment is rich with piano, harmony vocals, and lush production effects. "Like People From Another World" takes a more conventional country path as does the pedal steel-driven "One Away" and the touching "For Keeps." Lauderdale becomes tender as he speaks of admonitions on "Listen."  He's clearly seeking a world with more humility and harmony.
Momentum picks up, ironically, with "Slow Turn in the Road," again marked by pounding piano and searing guitar. The classic honky-tonk sound follows with "I'll Forgive You If You Don't." "Graceland Horses," with its acoustic guitar and atmospheric pedal steel is a gorgeous standout track, hearkening back to one of the too many overlooked Lauderdale albums, Headed for the Hills. Lauderdale is at his poetic best in the uplifting country "Ever Living Loving Day" and then, in typical unpredictable fashion, closes with the funked-up, revved-up "Are You Trying To Make a Song Out of Us?" This one lives up to the high-quality standards that Lauderdale brings to every record he makes. It's just as strong as his last one, as we've come to expect. Some of these melodies will linger in your head for days so let your friends and associates forgive you if you seem lost in another world. It's meant to be that way.
JASON RINGENBERG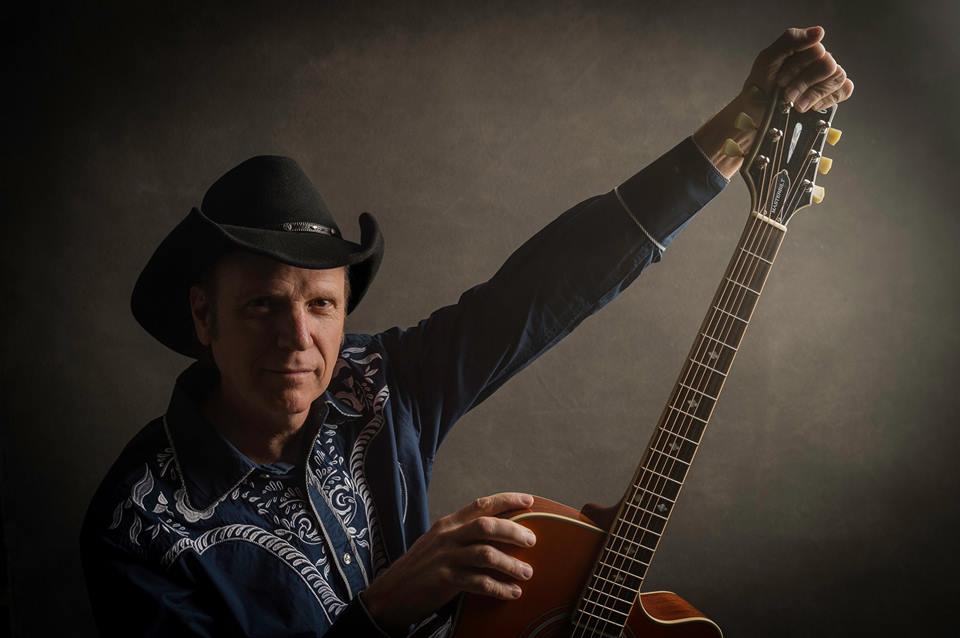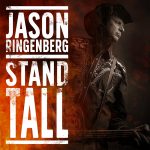 Stand Tall
"A few years back I had resigned myself to the fact that my days as a recording artist were probably over": so begin the sleeve notes to Jason Ringenberg's new album 'Stand Tall'. And fans of his music were probably expecting this too: his previous solo album, Empire Builders,' was released in 2004. So, what changed? It turns out that spending a month in isolation as artist-in-residence at Sequoia National Park in northern California does wonders for your songwriting.
Album-opener "Stand Tall" is an instrumental that would sound at home as the soundtrack to a spaghetti western, lush sweeping guitars, lap steel, fiddles – it's epic and quite unexpected. Well, unexpected until Ringenberg follows this track with a monumental honky-tonk number: "Lookin' Back Blues." That takes guts. Ringenberg gives his all, unashamedly playing with the lyrics "I got the lookin' back blues and I don't mean Luckenbach Texas". You'll be singing along before he throws the "solar plexus" rhyme at you.
The time spent in the National Park is apparent throughout the album. It is elegantly presented in the acoustically delicate song "Here In The Seqouias." Harmonies from Kathy Livingston and Beth Koehler bring a softness to the lyrics: "Here in the sequoias you're given every grace, from these giant angels who populate this place". The thought of those huge trees watching over you sends a tingle down your spine. In "John Muir Stood Here," Ringenberg pays respects to 'John of the Mountains' an advocate of the preservation of wilderness in the USA: "But Muir would stand with steady hand for the public trust And save the old sequoias from becoming old sawdust." It's a lively, rocking tune and is super catchy.
At the other extreme is Ramones-homage, punk rock track: "God Bless The Ramones," penned at the base of the Charles Young sequoia, named after the first African-American national park head ranger and US Army Colonel. Ringenberg wrote this to celebrate the time he spent supporting The Ramones back in 1985. When cultures collide, indeed.
"I'm Walking Home" is a military marching song featuring tin whistles and violins, there's a nod to a Celtic sound. Ringenberg describes it as "a fictional story, based on real history." There's some fantastic story-telling in this and it's sad too: "My dad was a Rebel my brother pro-Union, they both died in battle unmarked and unknown". There are a handful of covers on the album, including an upbeat "Many Happy Hangovers To You" and a slow, waltzing Bob Dylan cover  "Farewell Angelina." The breadth of genres on this album, the confidence in juxtaposing punk, instrumentals and country proves that Jason Ringenberg is still a pioneer and can comfortably stand tall amongst his peers.
Stop by Horizon and get one, or all three, of these great albums before the Revue on July 26th!