It's our favorite/craziest time of year: BLACK FRIDAY!

Or as we like to call it, "That day y'all swarm the place looking for the best limited-edition album and single releases, or just some killer new & pre-loved CD's and LP's.
Yes, quite unbelievably it's Holiday time again. We give thanks for what we have whether it's plentiful bounty or just enough to get by. We hope you are gathering to break bread with some family and friends and take in some restful moments on Thursday. THEN it's time to re-coop and re-group to do BLACK FRIDAY and some Thanksgiving weekend music shopping action – WE WILL OPEN at 8AM on FRIDAY, NOVEMBER 23rd so y'all can paw through crate loads of LIMITED EDITION Black Friday EXCLUSIVES.
There'll be a slew of special offers, giveaways, bonus swag, our pals at The Bohemian Café will be here all day with us to fortify you with coffee and other independent-retail-shopping nourishment, and there'll be just plain good times to be had in ye olde record store as we kick off the Holiday Season. Gasp! It's our 43rd!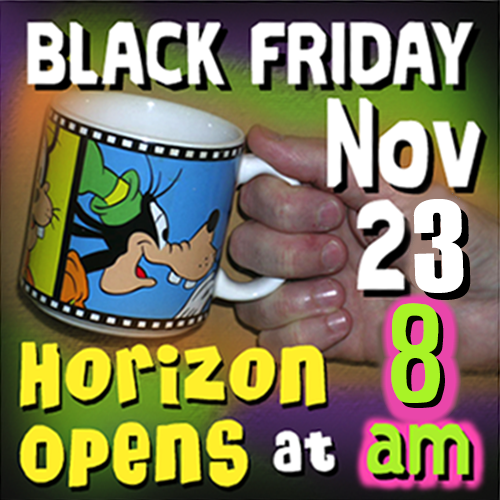 THE FULL LIST OF BLACK FRIDAY LIMITED-EDITION GOODIES is HERE, but we've created a brief tour of some titles we're especially excited about below!
FRANK ZAPPA & THE MOTHERS OF INVENTION, We're Only In It For The Money (picture-disc LP)
The rare mono mix of We're Only In It For The Money. Pressed on vinyl for the first time since 1968 as a collectable variable picture disc, featuring four versions of unseen art from the Vault (and one exclusive picture in Europe). Mastered by Bernie Grundman in 2018. Just in time for it's 50th Anniversary. Hotcha!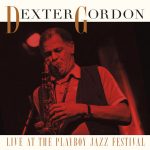 DEXTER GORDON, Live At The Playboy Jazz Festival (LP)
Live At The Playboy Jazz Festival features the entire set that Dexter Gordon and his working band recorded at the Hollywood Bowl for the Playboy Jazz Festival in 1982, with guest vibes on two tracks by Milt Jackson. This Record Store Day Black Friday exclusive features two previously unreleased tracks (Bag's Groove & The Blues) and two tracks ("Fried Bananas" and "You've Changed") in their complete unedited form to round out the full set.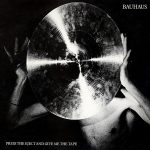 BAUHAUS, Press Eject And Give Me The Tape (white vinyl LP)
Originally released in 1982, this is a live album, compiled from shows across the UK from 1981–82. Press the Eject features a striking version of John Cale's "Rosegarden Funeral Of Sores",a particularly spooky run-through of "Hollow Hills" that out-creeps the studio version on Mask, and the punk rock fuzz-out of "Dark Entries". Of course, "Bela…" appears here as well, in a luxurious nine-and-a-half-minute version. Washed in feedback and ever-sosubtly accelerating and decelerating, this song is the true center of "Goth" mythology. This Record Store Day Black Friday release is pressed on white vinyl.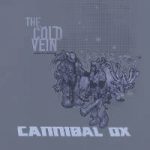 CANNIBAL OX, The Cold Vein (4xLP white vinyl)
When Vast Aire, Vordul Mega, and producer El-P created Cannibal Ox's seminal debut The Cold Vein, few could have foreseen the musical dexterity that would have been embodied on this now classic release. Upon it's release, Pitchfork exclaimed, "The Cold Vein is going to be on everybody's year end list of the best underground hip-hop." Not only was this prediction correct, but The Cold Vein would go on to be cemented as a classic album, earning spots on numerous top album lists of that year and even top album lists of the decade. With undeniable production and word play that Stylus Magazine declares shows "the potential for hip-hop lyrics to work on many levels as the finest English poetry," it's no wonder that fans, new and old cannot get enough of The Cold Vein. After years of being out-of-print and pent-up demand, the group is giving the fans what they want by reissuing their magnum opus. For the first time ever, the album will be digitally remastered so listeners can experience the witty metaphors of Vast Aire and Vordul Mega over the instrumentation of El-P like never before.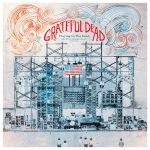 GRATEFUL DEAD, "Playing In The Band, Seattle WA 5/21/74" (LP)
"Playing In The Band", recorded live at Edmundson Pavillion, Seattle, WA 5/21/74,  is the longest uninterrupted Grateful Dead song ever recorded , clocking in at 47 minutes long! This will be released on a single disc (split across both sides) for Record Store Day Black Friday 2018.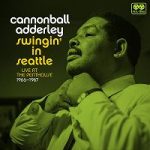 CANNONBALL ADDERLEY, Swingin' in Seattle: Live at the Penthouse (1966-1967) (2xLP)
Swingin' in Seattle: Live at the Penthouse (1966-1967) is a collection of previously-unissued recordings by the Cannonball Adderley Sextet captured live at the height of his powers over 4 nights at the famous Penthouse jazz club in Seattle, WA between 1966 and 1967. Just one week later, Adderley would record his classic Mercy, Mercy, Mercy: Live at "The Club" album at the Capitol Records studio in Hollywood, CA. This limited-edition deluxe 2LP set features Cannonball Adderley on alto saxophone, Nat Adderley on coronet, Joe Zawinul on piano and keyboards, Victor Gaskin on bass and Roy McCurdy on drums. The extensive booklet includes rare and previously unissued photographs; essay by music journalist Bill Kopp; interviews with drummer Roy McCurdy and Cannonball's widow Olga Adderley Chandler; plus Seattle saxophonist/writer Stephen Griggs interviewing original recording engineer/radio DJ Jim Wilke; and much more! Mastered by the legendary Bernie Grundman at Bernie Grundman Mastering Studios in Hollywood, CA and pressed at Microforum Vinyl Record Pressing in Toronto, Ontario. Swingin' in Seattle, along with Etta Jones A Soulful Sunday: Live at the Left Bank, are the first two releases from the newly-formed Reel to Real Records launched by saxophonist Cory Weeds and producer Zev Feldman focused on important archival jazz releases.

ROY BUCHANAN, Live At Town Hall 1974 (3xLP)
Roy Buchanan is the guitarist's guitar hero. Singularly uninterested in rock stardom and the trappings of fame that go with it, Buchanan never achieved the popularity of his six-string peers; yet his unfathomable technique and ferocious Telecaster tone put him near the top of any serious listing of the greatest guitarists of all time. Stories abound about the regard with which other musicians held Roy (and the indifference with which he greeted their esteem); for example, legend has it he turned down the Rolling Stones for the job Mick Taylor got, and blew off playing with John Lennon, while Jeff Beck dedicated "'Cause We've Ended as Lovers" from Blow by Blow to him. These days, his ability to create the sounds he did without the use of any effects, often from his patented "pinch harmonic" method of playing, continue to astound players both casual and professional. Buchanan recorded a number of commendable studio albums, but on stage was where the magic happened; that's why most listeners deem the 1974 Live Stock album to be his best. But the tracks on that album, like most live records, were cherry-picked from several different shows, in this case both sets Roy played at New York City's Town Hall on November 27, 1974. In fact, of the 21 songs Roy played that night, only six came out on Live Stock, and one other, a version of Neil Young's "Down by the River," came out on a subsequent compilation. That leaves 14 unreleased performances—and now, Real Gone Music presents Live at Town Hall 1974, a 3-LP set that captures both shows in their entirety, drawn from the original multitrack tapes recorded that night by The Record Plant Mobile Studio. Several things strike you as you listen to these two shows. First, this was a good band, perhaps Roy's best, with Malcolm Lukens on keyboards, John Harrison on bass, Ronnie "Byrd" Foster on drums, and Billy Price on lead vocals when Roy didn't take a turn. Second, the six tracks originally selected for Live Stock were the "safe" tracks, showing the band at their most succinct. It's no accident that all but one came from the first show; during the second show, the band—perhaps spurred on by some refreshment during intermission—positively swaggers as Roy deals one lightning lead after another, even having fun with a faulty patch cord on the first song of the second set. For this monumental release, we've made every effort to put you right in the front row; both our liner note writer (Buchanan biographer Phil Carson) and photographer (Charles R. Cohen) were there that night, and have the stories and shots to prove it. Mixed and mastered by Tom Lewis at Studio 1093 in Athens, Georgia, and produced by Bill Levenson, this one's a major addition to the Buchanan discography and further proof that nobody, but nobody, played guitar like Roy Buchanan.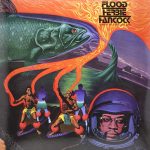 HERBIE HANCOCK, Flood (2xLP)
This double live outing from Herbie Hancock was recorded in Tokyo in July of 1975. Backed up by The Headhunters, Hancock runs through selections from his albums Head Hunters, Thrust and Man-Child – that last project still being months away from release at the time of this recording. Get On Down's Black Friday reissue of the vinyl will be the first US release for the double LP, ever.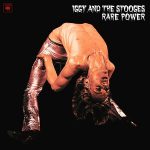 IGGY & THE STOOGES, Rare Power (LP)
The untamed energy of Iggy & The Stooges comes to vinyl for Record Store Day Black Friday on Rare Power, a collection of rare tracks from the sessions that produced their landmark 1973 album Raw Power. Eight of these nine outtakes and alternate mixes are available on vinyl for the first time, and composer Josh Mobley's remix of "Gimme Danger" (heard in the bestselling video game Watch Dogs) is commercially available for the first time ever.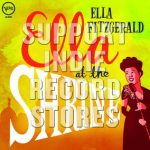 ELLA FITZGERALD, Ella At The Shrine (translucent yellow vinyl LP)
Newly discovered 20-minute live JATP recording, of a live performance captured ten days before Ella Fitzgerald's classic performance at Zardi's (captured on the release Ella at Zardi's) and the outro announcement on this recording references that upcoming gig. This recording comes on translucent yellow 45 RPM vinyl.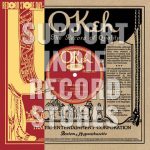 BLIND LEMON JEFFERSON, "Black Snake Moan/Matchbox Blues" (10″ LP)
Blind Lemon Jefferson, "The Father of Texas Blues," was the best-selling malevblues artist of the 1920's, recording 92 sides for Paramount Records and one released 78 for Okeh Records: "Black Snake Moan / Matchbox Blues". Jefferson produced an original, driving, unpredictably advanced guitar style and a distinctive booming high-pitched, two-octave voice that no one could imitate. Legends of his prowess as a bluesman abound among the musicians who heard him, and sightings of Jefferson in different regions of the United States are plentiful. B.B. King stated, "His touch is different from anybody on the guitar—still is. He was majestic and played just a regular little six-string guitar with a little round hole. It was unbelievable to hear him play. And the way he played with his rhythm patterns, he was way before his time, in my opinion. Blind Lemon was my idol." A special 2018 Black Friday offering of Blind Lemon Jefferson's 1927 Okeh recording of "Black Snake Moan" / "Matchbox Blues" is reproduced on the original label with an Okeh sleeve as a 10-inch 78 single.

BOB MARLEY & THE WAILERS, Catch A Fire (smoke-colored vinyl LP w/ original Zippo-lighter cover)
45th Anniversary edition of the legendary album, released in a replica of the original "Zip-O Lighter" jacket, on smoke vinyl.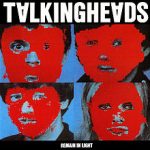 TALKING HEADS, Remain In Light (translucent red vinyl LP)
The fourth studio album from Talking Heads, featuring the singles "Once In A Lifetime" and "Houses In Motion". Strictly limited to 5500 units worldwide, this edition is pressed on translucent red vinyl.

OUTKAST, "Rosa Parks" (12″ vinyl)
OutKast hypnotized the world with their eccentric style, expanding lyrical range and versatile melodic delivery on 1998's harmonica-laced hit "Rosa Parks." Celebrate this contagious hip-hop classic, still sweet as Georgia peaches 20 years later, with this special 12" single featuring the original version, a radio edit, and instrumental and a capella versions.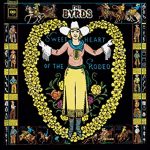 THE BYRDS, Sweetheart Of The Rodeo (4xLP)
By the time Sweetheart Of The Rodeo was released in 1968, The Byrds had already changed the sound of rock music twice; from jangling folk-rock to experimental acid-rock, they constantly sought to push the boundaries of what rock music could be. The 1967 departure of David Crosby left a creative void filled quickly by country music-loving Gram Parsons, whose addition led Roger McGuinn, Chris Hillman and company to record an album comprised mostly of authentic country material in Nashville, with the aid of local session aces (including future Byrd Clarence White). For the first time on vinyl—and on the heels of a 50th anniversary tour of the album by original members McGuinn and Hillman—this Legacy Edition of Sweetheart Of The Rodeo showcases this country-rock masterpiece alongside 28 bonus tracks, including demos, outtakes, rehearsal versions and tracks by Parsons' pre-Byrds outfit, The International Submarine Band.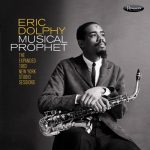 ERIC DOLPHY, Musical Prophet: The Expanded N.Y. Studio Sessions (1962-1963) (3xLP)
Musical Prophet: The Expanded N.Y. Studio Sessions (1962-1963) is the first official release of previously-unissued Eric Dolphy studio recordings in over 30 years! This album contains the complete studio album tracks from Conversations and Iron Man, originally produced by Alan Douglas– most well-known for his association with Jimi Hendrix, but who also worked on classic jazz albums such as Money Jungle with Duke Ellington, Charles Mingus and Max Roach — plus nearly 85 minutes of bonus material from the 1962 and 1963 studio session in New York City.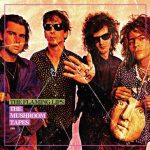 THE FLAMING LIPS, The Mushroom Tapes (LP)
These legendary tracks were the demos recorded for the Priest Driven Ambulance album, with the classic band line-up featuring Jonathan Donahue from Mercury Rev on guitar. Originally recorded by Donahue and remastered by Dave Fridmann and the Flaming Lips, they give a great insight into the creative process of the band. This is the first time The Mushroom Tapes will have been available as a stand-alone release and first ever time these tracks have been available on vinyl.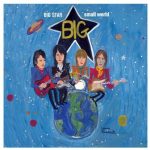 VARIOUS ARTISTS, Big Star: Small World (LP)
In its first era, Big Star's musical style drew on The Beatles, the Rolling Stones and The Byrds. They produced a style that foreshadowed the alternative rock of the 1980s and 1990s. Before it broke up, Big Star created a "seminal body of work that never stopped inspiring succeeding generations" in the words of Rolling Stone as the "quintessential American power pop band" and "one of the most mythic and influential cult acts in all of rock & roll". During the group's hiatus in the 1980s, the Big Star discography drew renewed attention when R.E.M. and the Replacements, as well as other popular bands, cited the group as an influence. Now for the first time ever on vinyl is this amazing tribute to Big Star. Featuring the likes of Afghan Whigs, Mathew Sweet, Juliana Hatfield, Whiskeytown and Wilco plus many more.

NIGHT BEATS, "Eyes On Me/Watch The Throne" (7″ single)
On the heels of announcing their new studio album, Myth of a Man, Night Beats are thrilled to follow with a Record Store Day Black Friday single of their first new single, "One Thing". A collaboration with producer Dan Auerbach, who worked closely with the Night Beats on their upcoming album.  The exclusive B-side is "Watch The Throne", co-written by Night Beats, Dan Auerbach and Matt Shultz of Cage The Elephant.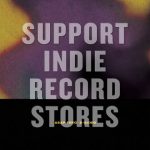 A$AP FERG, B-Sides (12″ LP)
A$AP Ferg's The B Sides 12" vinyl  features double platinum single "Plain Jane" and the remix with Nicki Minaj with two additional tracks "Verified" and "Not The Boy.


THE LEBRON BROTHERS, Psychedelic Goes Latin (LP)
Recorded and released in 1967 at the height of the Psychedelic movement on the Cotique imprint, The Lebron Brothers deliver an incredible release more than worthy of revisiting. Producer and Cotique label chief George Goldner recalls "All the tricks of way out sounds are put into these numbers. You will hear the weirdest sounds ever cut in Latin dance music. No one has ever dared to produce this sound in Latin Music in the past, but I felt the time had come to do it as all past records had the same sounds. Of course, arrangements had a lot to do with my decision to go on this electronic trip." And that trip is back in effect with Get On Down's special Black Friday reissue from an oft overlooked portion of the Lebron Brothers' storied history.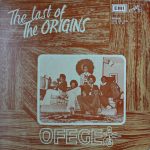 OFEGE, The Last Of The Origins (LP)
Ofege was formed in the early 1970s by a bunch of teenagers at the St. Gregory's College in Lagos Nigeria. Due to their vibrant combo of sweet harmonies, hooks & fuzz, Ofege would become one of the most legendary Nigerian groups of all time, and The Last Of The Origins' is an exceptional record with a deep psychedelic approach. Complex rhythm sections, African inspirations, huge breaks, wah wah guitars and cosmic synths …it's all there! Easily one of the best Afro-funk albums ever recorded.