another Record Store Day has come, blown our minds & gone – we want to shout out to everyone who came out all weekend to show Horizon the big love. Jason Isbell rocked the Bohemian & turned out one of the biggest crowds we've seen.
We sold lots but there's still a whole let left to be had. We've got Gov't Mule, Islander, Springsteen, Johnny Winter, Simon & Garfunkel, Flaming Lips, Black Keys & ONE Dead boxset + lots more. Come shop til it's gone for good.
JASON ISBELL shouts Record Store Day at Horizon circa 2011, still works for us, and we still love JASON ISBELL.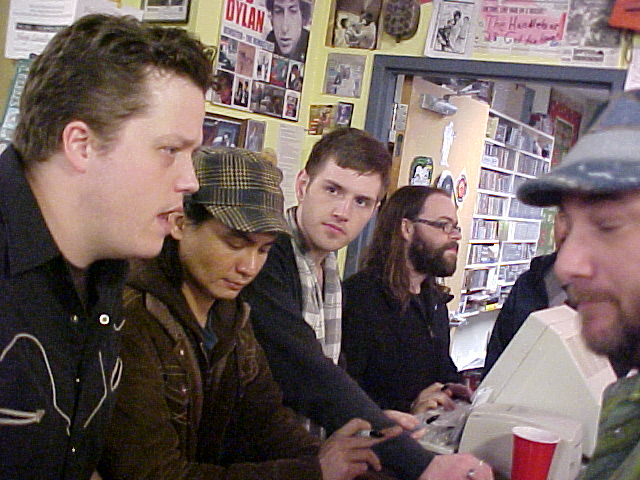 "I love the smell of [record stores]. I love that people actually care for and know about the music they are selling." – Neko Case
"Indie record stores were what we had to start with, and they're all we've got left."
– James McMurtry
"The reason I am touring independent record stores from San Diego to Seattle this April is that I want to play for free, to people of all ages, at a reasonable hour, in a place we love to be. I'm touring at my own expense, because I don't want the economy to stand between my music and people that might want to hear it. Bring your X records, the kids, shop independent, and let's have a party!" – Exene Cervenka
first in line at THREE AM!!!