Unbelievable as it may seem, the date fast approaching (Saturday, April 22nd), the entire batch of  collectible goodies will be here, we've got some in-store performance news coming up, and RECORD STORE DAY 2017 will rock once again!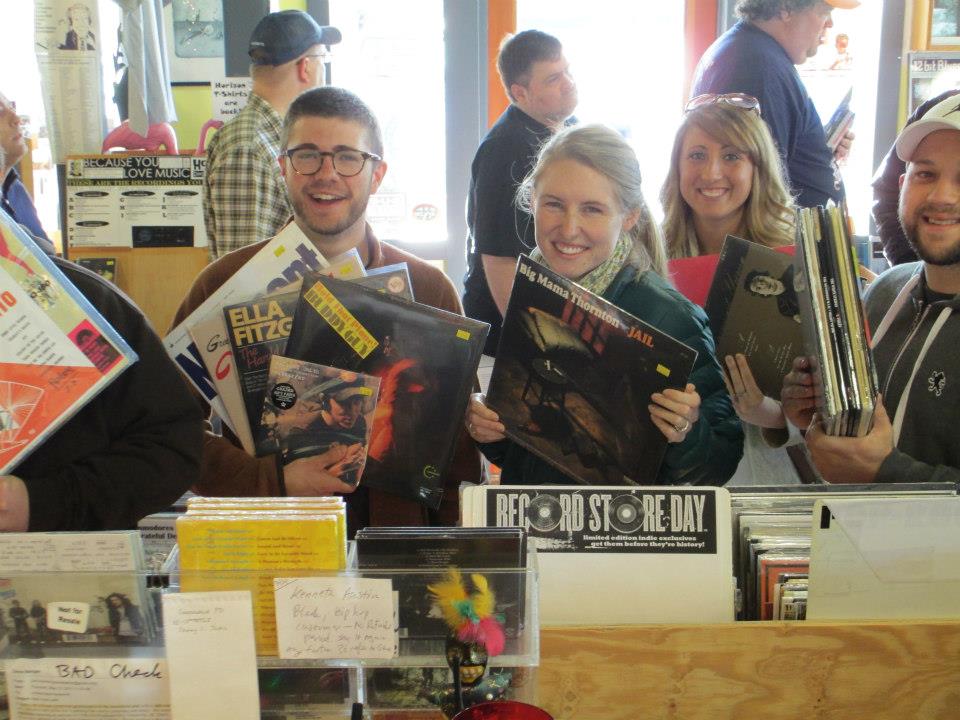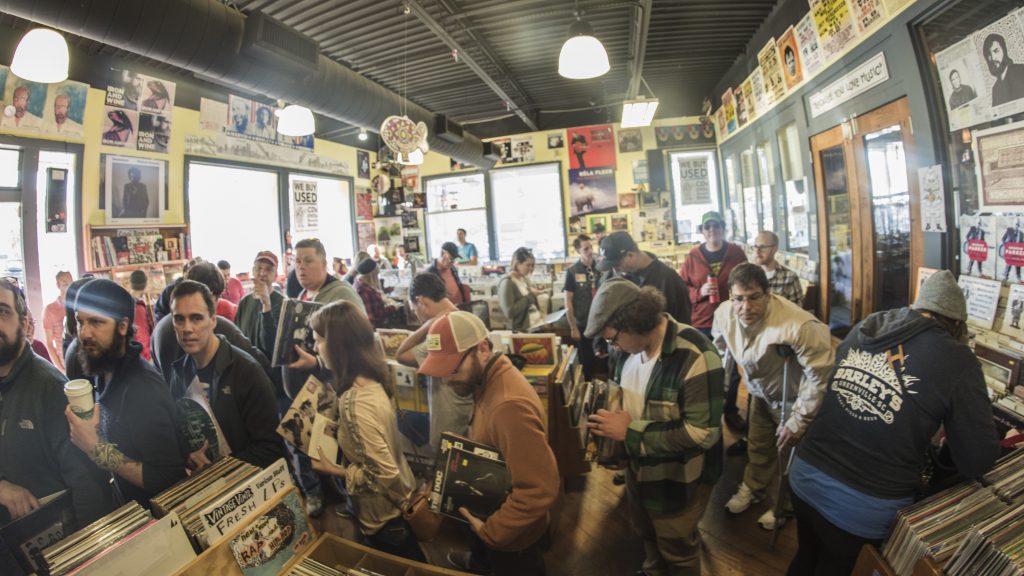 We are bringing y'all the swinging-est, funky-est Record Store Day ever (again). Horizon opens at 9AM for the 2017 LIMITED EDITION special RECORD STORE DAY RELEASES UNFURLING – we have got a ton of them – over 300 different selections. Some just a few copies each, some nice quantities. Its first come first served. In the interest of fairness to all: limit one per customer of a particular title – buy all you care to, but only one of each title per person. It's insane and confusing and a lot of fun, but that's rock n roll eh? And it will be full on all day long.
Pearl Jam's Mike McCready departs from the 2016 edition of Record Store Day with some serious goodies and a smile!
Once again, we'll rock from 9am-10pm, once again we'll have tons of limited edition, collectible, new and pre-loved vinyl and CD's for your perusal, and once again it'll be epic.