THIS JUST IN: The list of special Record Store Day 2017 releases is out, and it's awesome. We'll be talking about individual titles below, but  you can view the whole list HERE.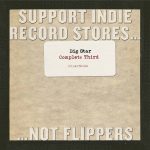 BIG STAR, Complete Third (2xLP)
Complete Third was years in the making. The double LP contains every released master recording from every officially released version of Third on 3 sides of vinyl. As an added bonus, the CD version's hidden track (a previously issued strings and vocals only mix of "Thank You Friends") takes its place on a specially etched Side Four. A download card is included containing the audio for Vol. 3 and the complete liner notes and booklet as a PDF. To make Vol. 3 even more special, it is available in a limited edition slipcase with room for VOls 1 and 2 (which are sold separately) for Record Store Day 2017. Plus, it contains a 20 page, full color, LP sized booklet with all of the notes, photos and commentary from the CD set. This is a unique and beautiful way to house and display the three vinyl components. The third time is the charm to complete Complete Third on vinyl.

BLITZEN TRAPPER, Unreleased Recordings Series: Waking Bullets at Breakneck Speed (LP)
Waking Bullets At Breakneck Speed is the first volume of Blitzen Trapper's Unreleased Recordings Series. It was recorded at the Telegraph Building in Portland, OR during the Wild Mountain Nation and Furr sessions circa 2006.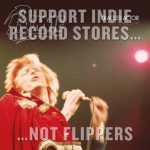 DAVID BOWIE, Cracked Actor (Live Los Angeles '74) (3xLP)
A previously unreleased live recording from Los Angeles on 5th September, 1974. This was a pivotal gig in the transition between the Diamond Dogs tour and the Philly Dogs tour. Produced by David Bowie and mixed by Tony Visconti at Human Studios, NYC in October/November 2016. 3 LP set with etching on sixth side.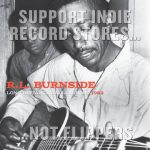 RL BURNSIDE, Long Distance Call (LP)
For the first time, the 1982 recordings in Groningen, Netherlands with Leo Bruin have arrived on vinyl. Here you find R.L. Burnside, alone with only his guitar and his voice. Showing off his skills even in his younger days, in the vein of John Lee Hooker and Fred McDowell.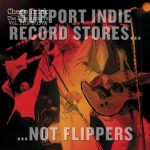 CHEAP TRICK, The Epic Archive, Vol. 1 (2xLP)
Consisting of single mixes/edits, soundtrack, non-LP tracks and other rarities, this yellow vinyl double LP presents eighteen rarities from the early years of this seminal power pop band. Liner notes by Ken Sharp feature track-by-track annotation by Bun E. Carlos, and the package will feature photos from band photographer Bob Alford.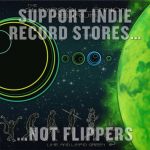 THE CLAYPOOL LENNON DELIRIUM, Lime & Limpid Green (10″ vinyl)
The Claypool Lennon Delirium covers Pink Floyd, King Crimson, The Who, and Travellin Flower Band on this four song llive EP on mixed bright green vinyl 10″.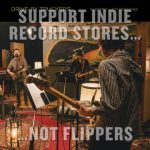 DRIVE-BY TRUCKERS, Electric Lady Sessions (12″ clear-vinyl LP)
Seven live tracks recorded at Electric Lady Studios exclusive to this clear vinyl release.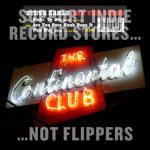 STEVE EARLE & THE DUKES, Live (7″ LP)
A two song single for Record Store Day, featuring live versions of Waylon Jennings' "Are You Sure Hank Done It This Way" and his own "Fixin To Die".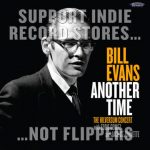 BILL EVANS w/ EDDIE GOMEZ & JACK DEJOHNETTE, Another Time: The Hilversum Concert (180g LP)
Another Time: The Hilversum Concert is a rare, never-before-issued recording of the legendary Bill Evans trio featuring Eddie Gomez on bass and Jack DeJohnette on drums captured live at the NRU (Netherlands Radio Union) Studios in Hilversum in 1968. This is only the third known recording in existence of this particular trio. The tapes have laid dormant for nearly 50 years. This deluxe LP will include rare photos, essays and interviews.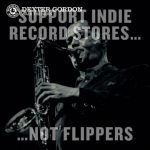 DEXTER GORDON, Walk The Blues (12″ 180g LP)
During a two day period (July 20-21, 1967) tenor-saxophonist Dexter Gordon and his quartet recorded multiple albums worth of material at one of Gordon's favorite venues, the legendary Jazzhus Montmartre in Copenhagen. The results are are undoubtedly among his finest European recordings. This record, Walk The Blues, is pulled from the second night of recording, and finds Dexter in an expansive, relaxed mood in front of an appreciative audience. These brilliant recordings will now make their vinyl debut on this 180g audiophile-grade LP, pressed at Pallas in Germany. This limited edition color vinyl pressing is available exclusively for Record Store Day 2017.

BUDDY GUY, Sick With Love (10″ LP)
10″ single with two brand new songs exclusive to this RSD release.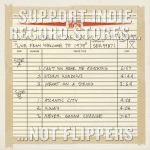 JASON ISBELL & THE 400 UNIT, 1979 (12″ LP)
Live recordings direct cut to acetate at Nashville studio Welcome To 1979. 12″, tip-on style, simple sleeve jacket, white dust sleeve.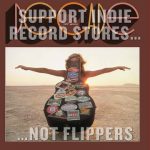 NEIL YOUNG, Decade (3xLP)
A remastered reproduction of the original 3 X LP release, including two photo reproductions by Henry Diltz

TOWNES VAN ZANDT, Austin City Limits (LP)
The 1976 Austin City Limits television performance shows Townes Van Zandt at his best. Sharp and effortless guitar seamless with an intense delivery of his worlds. His eyes often closed, but baring his soul, as he delivers his songs to the audience.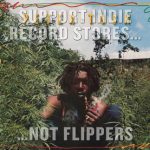 PETER TOSH, Legalize It (LP)
Peter Tosh's legendary album, reissued for Record Store Day in the colors of Jamaica: red, yellow, green striped vinyl, with SCRATCH AND SNIFF inner sleeve. Limited to 2000, Gold Foil Stamped and Numbered. Fully remastered and sounds INCREDIBLE for a colored vinyl release.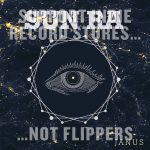 SUN RA, Janus (LP)
Janus is a compilation of rare material from the Sun Ra Arkestra, drawing from tapes recorded between 1963 and 1970, taken from both live and studio performances. The space-age jazz shaman conjures up a variety of styles and moods along the way. The album is finally making its vinyl debut with this limited edition, psychedelic swirl color vinyl for Record Store Day 2017. The tracks have been remastered, and pressed on audiophile-grade yellow/black swirl vinyl at Pallas in Germany.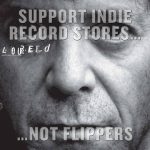 LOU REED, Perfect Night: Live In London (2xLP)
Perfect Night: Live in London is an acoustic live album recorded during the Meltdown '97 festival. It Includes a version of the Velvet Underground's "I'll Be Your Mirror", originally sung by Nico. This Record Store Day release is the first time this album will be available on vinyl.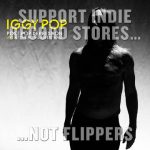 IGGY POP, Post Pop Depression: Live At The Royal Albert Hall (3xLP)
Individually numbered, four sleeve, book-style gatefold release with 16 page book stuffed full of exclusive photos.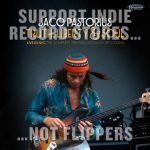 JACO PASTORIUS, Truth, Liberty & Soul – Live in NYC: The Complete 1982 NPR Jazz Alive! Recording (3x180g LP)
This release captures the iconic bass innovator Jaco Pastorius leading a 22-piece big band on June 27, 1982 at Avery Fisher Hall in NYC. Featuring a congregation of the top jazz musicians such as Randy Brecker, Jon Faddis, Bob Mintzer, Frank Wess, Lew Soloff, Howard Johnson and Peter Erskine, along with special guest, Toots Thielemans, Truth, Liberty & Soul-Live in NYC showcases Jaco's brilliant compositions for large ensembles with the electrifying energy of a live performance.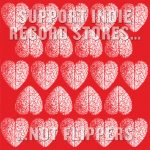 OLD 97's, "Terlingua" / "Off My Mynd" (12″ LP)
Unreleased exclusive b-sides taken from forthcoming album sessions, on opaque white wax with etched b-side.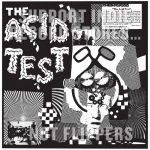 KEN KESEY, The Acid Test (LP)
Originally released in 1966 in a pressing of less than 500, this live-in-the-studio recording was intended to recreate the live acid test shows for listeners. Grateful Dead and Ken Babb were in attendance at the recording, and this new release will have liner notes by Babb.
Unbelievable as it may seem, the date fast approaching (Saturday, April 22nd), the entire batch of  collectible goodies will be here, we've got some in-store performance news coming up, and RECORD STORE DAY 2017 will rock once again!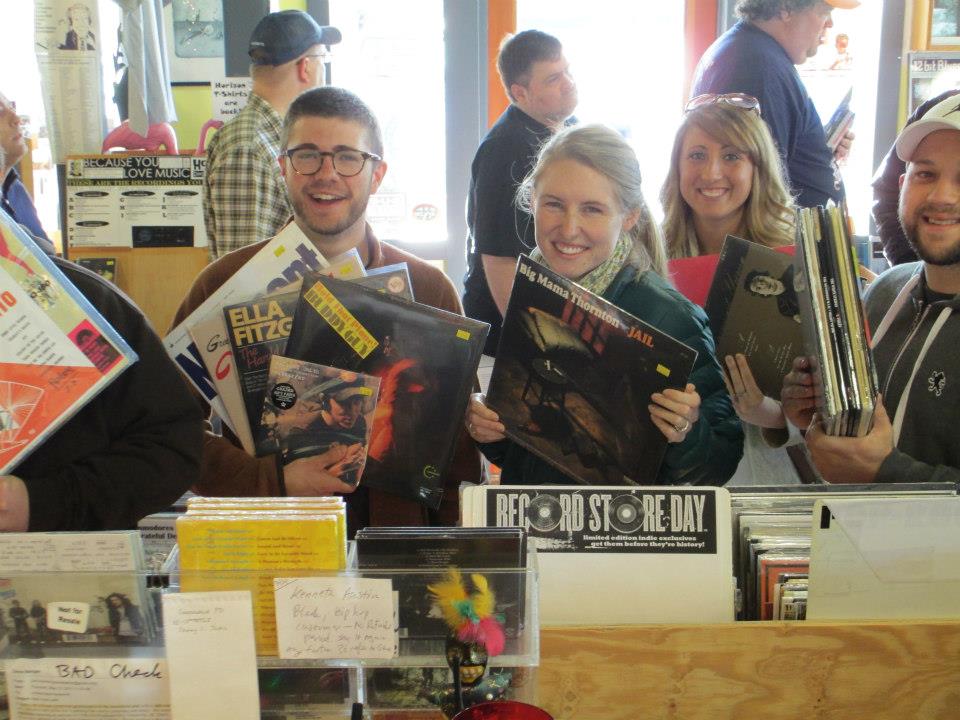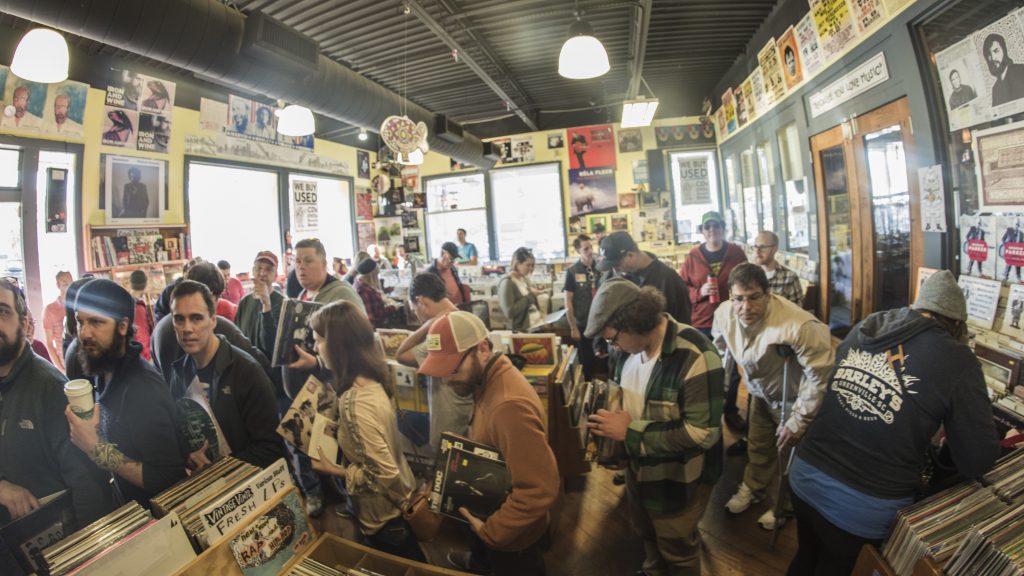 We are bringing y'all the swinging-est, funky-est Record Store Day ever (again). Horizon opens at 9AM for the 2017 LIMITED EDITION special RECORD STORE DAY RELEASES UNFURLING – we have got a ton of them – over 300 different selections. Some just a few copies each, some nice quantities. Its first come first served. In the interest of fairness to all: limit one per customer of a particular title – buy all you care to, but only one of each title per person. It's insane and confusing and a lot of fun, but that's rock n roll eh? And it will be full on all day long.
Pearl Jam's Mike McCready departs from the 2016 edition of Record Store Day with some serious goodies and a smile!
Once again, we'll rock from 9am-10pm, once again we'll have tons of limited edition, collectible, new and pre-loved vinyl and CD's for your perusal, and once again it'll be epic.