RECORD STORE DAY DROP 2 is still crankin', we love it, we have two registers hummin' for maximum efficiency and we're rocking till' 8PM with a delectable selection of RSD titles for your perusal.
Check out these RSD Drop #2 still in-stock; see the full list HERE.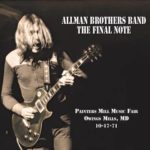 THE ALLMAN BROTHERS BAND, The Final Note (black-and-white swirl vinyl 2xLP)
Live Recording of Duane Allman's last performance, from 10-17-71 at Painters Mill Music Fair in Owings Mill, MD
Additional unreleased bonus track, "Stormy Monday", from Austin, TX, 1971. Pressed on limited edition Black & White swirl vinyl as part of RSD Drops. Tracks: Statesboro Blues/Trouble No More/Don't Keep Me Wondering/Done Somebody Wrong/One Way Out/In Memory of Elizabeth Reed/Hot 'lanta/Whipping Post/Stormy Monday.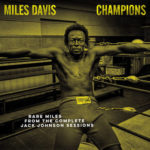 MILES DAVIS, Champions: Rare Miles From The Complete Jack Johnson Sessions (LP)
Miles Davis had a deep love and respect for boxing, seeing deep parallels between "the sweet science" and his own relationship with music. One of Miles' favorites of his own recordings was the 1971 soundtrack to the Bill Cayton documentary about Jack Johnson, and he was inspired by the political and racial subtext of the legendary boxer's saga.  Culled from the celebrated expanded project The Complete Jack Johnson Sessions released in 2003, and name-checking a number of pugilistic legends ("Ali," "Sugar Ray," "Duran," "Johnny Bratton"), these funk-infused recordings rock harder than anything else that Miles put to tape. Featuring a sterling line-up of musicians (Wayne Shorter, John McLaughlin, Dave Holland, Keith Jarrett, Herbie Hancock, Jack DeJohnette, Billy Cobham) and a legendary cover photo of Miles in the ring captured by Jim Marshall, the release finds this music issued on vinyl (in brilliant yellow), for general release, for the first time ever.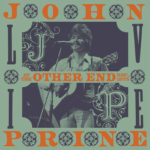 JOHN PRINE, Live At The Other End (4xLP)
In December 1975, Grammy award-winning songwriter John Prine played three nights at The Other End (previously and now known as The Bitter End) in Greenwich Village, NYC. The acoustic performances featured some of his best-known songs such as "Angel From Montgomery" and "Hello In There", from his first four studio albums: John Prine (1971), Diamonds In The Rough (1972), Sweet Revenge (1973) and Common Sense (1975). These rare and previously unreleased solo performances—comprising two full sets—will now be made available, pressed on 180g black vinyl, exclusively RSD Drops 2021. Strictly limited to 12000 copies worldwide.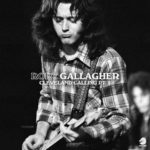 RORY GALLAGHER, Cleveland Calling, Part 2. (2xLP)
For RSD Drops 2021, Cleveland Calling PT. 2 is an unreleased radio session recovered from the depths of the Rory Gallagher archives. This recording features Rory and his band playing seven songs live in an empty Cleveland Agora venue for WNCR Radio. This release follows the RSD Drops 2020 release Cleveland Calling (#2 on the Billboard Blues chart) which was an acoustic session also recorded by WNCR during the same 1972 US tour.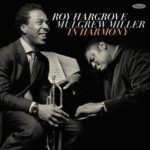 ROY HARGROVE & MULGREW MILLER, In Harmony (2xLP)
In Harmony is the first previously unissued recording of the late trumpet star Roy Hargrove since his passing in 2018. Captured live on January 15, 2006 at Merkin Hall at the Kaufman Music Center in New York City and November 9, 2007 at the Williams Center for the Arts at Lafayette College in Easton, PA, with piano great Mulgrew Miller, In Harmony is an intimate snapshot of two masters performing without a net at the top of their games. The limited-edition 180-gram 2-LP set is being released in cooperation with the Roy Hargrove and Mulgrew Miller Estates and will include an elaborate booklet with rare photos, an essay by acclaimed writer Ted Panken, plus interviews and statements by Sonny Rollins, Christian McBride, Common, Ron Carter, Jon Batiste, Karriem Riggins, Keyon Harold, Ambrose Akinmusire, Chris Botti, Robert Glasper and others. Aida Brandes-Hargrove, President of Roy Hargrove Legacy, said: "Roy's daughter Kamala and I are excited to collaborate with Resonance and to get this great new album out to Roy's many fans." The vinyl edition is mastered by Bernie Grundman and pressed at Record Technology Inc.

ARETHA FRANKLIN, Oh Me Oh My: Aretha Live in Philly 1972 (2xLP)
Oh Me Oh My: Aretha Live In Philly, 1972 is a shining example of the Queen of Soul at her best. The nearly hour-long performance – recorded live at the National Association Of Television & Radio Announcers Convention in Philadelphia, PA, USA, 1972 – features the first live performances of many of Aretha's landmark hits. The live recording took place shortly after the release of her Grammy™ Award winning studio album Young Gifted and Black and features the album's two Top 10 (USA) singles, penned by Aretha, "Rock Steady" and "Day Dreaming". Plus, stunning covers woven into medleys of "I Never Loved A Man (The Way That I Love You) / I Say a Little Prayer", "Bridge Over Troubled Water / We've Only Just Begun" and a glorious rendition of Aretha's anthem "Respect". This stunning performance will be made available on vinyl for the first time especially for RSD Drops 2021, pressed on orange & yellow double vinyl. Limited to 10,000 copies worldwide.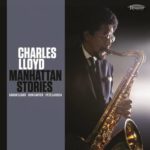 CHARLES LLOYD, Manhattan Stories (2xLP)
Back by popular demand, the critically acclaimed release by tenor saxophone icon Charles Lloyd, is available once again as a deluxe, limited edition180g, 2LP 2nd pressing – newly remastered by Kevin Gray at Cohearent Audio, cut at 33 1/3 RPM and pressed by RTI. This album features guitarist Gábor Szábo, Ron Carter and drummer Pete La Roca captured live in 1965 at Judson Hall and Slugs in New York City. The extensive booklet includes essays and rare photos.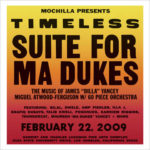 VARIOUS ARTISTS, Mochilla Presents Timeless: Suite For Ma Dukes (2xLP)
In 2009, Brian Cross (aka B+) organized a series of live events at the Luckman Fine Arts Complex in Los Angeles. The Timeless series captured the lasting impact of several artists on the world of hip-hop and beyond. Live, fully orchestrated performances by Ethiopia's Mulatu Astatke and Brazil's Arthur Verocai bookended the incredible Suite For Ma Dukes, a tribute to James "J Dilla" Yancey, by Miguel Atwood-Ferguson. On Mochilla Presents Timeless: Suite for Ma Dukes Miguel Atwood-Ferguson pays tribute to Dilla by interpreting his music for a 60-piece orchestra featuring special guests Bilal, Dwele, Posdnuos, Talib Kweli, Karriem Riggins and more. This premiere performance left many in the sold out crowd in tears. In attendance that night was Common, who commented "To hear J Dilla's music expressed in that form just let me know once again how great he is. It moved me for real" with famed BBC personality Giles Petersen saying "That's just about the most powerful thing I've heard. Brilliant."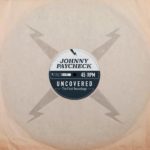 JOHNNY PAYCHECK, Uncovered: The First Recordings (LP)
Early in Johnny Paycheck's pre-fame career, he toured as a sideman and bassist for George Jones in the early 1960s. At that time, he entered a recording studio in an attempt to secure a record deal as a solo artist. The recordings have been long forgotten and unheard until now. The Adams Brothers, who gained notoriety on Mike Judge's Tales From The Tour Bus episode on Paycheck, produced the songs and worked as Paycheck's band. These recordings showcase Paycheck's considerable talent long before the music world took notice. Paycheck performs songs by some of country music's most iconic songwriters such as Cowboy Jack Clement, Mel Tillis, and Bill Anderson. Step back in time and listen to uncovered country music history.


CHRISTIAN MCBRIDE, Out Here (2xLP)
The vinyl release of the 2013 Grammy-nominated album. Limited edition, numbered two disc set on black vinyl. Ham Hocks and Cabbage/Hallelujah Time/I Guess I'll Have To Forget/Easy Walker/My Favorite Things/East Of The Sun (And West Of The Moon)/Cherokee/I Have Dreamed/Who's Making Love