HORIZON RECORDS had another incredible RECORD STORE DAY DROP for the books on June 12th. Our crowd was strong, kind and safe and we rocked the house because of YOU. We thank you, we love you.
We still have a delectable selection of RSD titles for your perusal. We're also doing it safely, with social distancing protocols, hand sanitizing stations, and yes, masks are strongly encouraged.
Here are some Drop #1 titles we've still got in stock; get'em while they last! See the full list HERE.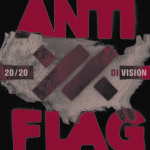 ANTI FLAG, 20/20 Division (translucent red vinyl LP)
Deluxe edition of their album 20/20 Vision featuring new artwork and 5 new songs. Anti-Flag is a political punk band, which is obvious from their name alone. But over the course of 12 albums across more than 25 years together, they've rarely set their sights on singular individuals in songs. Unlike their punk predecessors in the 80s, who made targets of Reagan and his cronies, Anti-Flag has always opted not to date their work with current references, instead focusing on fighting ongoing oppression and dismantling deeply rooted systems of injustice. But on their new album, 20/20 Vision, the band drew a big, fat line in the sand.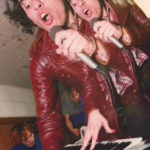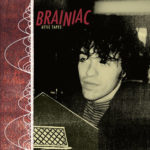 BRANIAC, From Dayton Ohio (2xLP)
BRANIAC, Attic Tapes (2xLP)

From Dayton Ohio:
Brainiac proudly hailed From Dayton Ohio. They put it on their T-shirts and proclaimed it religiously from the stage everywhere they went. On this double album by the same name, is the band's history unfolding from a new lens, chronologically through remastered singles, covers, and previously unreleased tracks over sides A and B. Sides C and D present a never before heard (or even torrented) example of their bombastic live experience: a concert recording from the legendary Blind Pig in Champaign-Urbana. The gatefold artwork contains a band family tree of sorts, centering Brainiac to many of their local contemporaries as well as various pictures from the band's personal collections. Listening to this release will not get you Y2K compliant, but it is a fresh reminder of how exciting Brainiac was as well as further evidence that Ohio once reigned supremely weird.
Attic Tapes:
The music of Brainiac ended with the death of frontman Tim Taylor in 1997. Offered here is a glimpse into the working mind of Taylor as he susses out tunes and sound experiments in their rawest form, mostly alone with a four track in his mother's attic. Some are mere sketches. Many never again saw the light of day, or morphed so much they are more like distant cousins of future songs. Some of the more interesting Brainiac songs, like Fucking With The Altimeter, Silver Iodine, or Strung, were elevated from the original four and eight track demos later in the studio environment. Attic Tapes serves as a blueprint for how these types of tunes developed. The entire program is stitched together like a distorted dream. Jumping from one scene to the next, it progresses through all four sides in a historically linear fashion, from the very early days through to the final rehearsals. While this is not an official Brainiac album, it begins to feel akin to what a Brainiac record might sound like if it were produced by neighbor and Guided by Voices raconteur Robert Pollard. Inside the release are some historically related liner notes written by guitarist John Schmersal giving further insight into the origins and backdrop of the demos and the time they were created.

DANNY BARNES, Dirt On The Angel (180g 2xLP)
The first time on vinyl for the 2003 release, on a limited edition, remastered 180g pressing for RSD Drops #1. Special Guests: Chuck Leavell, Bill Frisell, Carlton Jackson, Dirk Powell.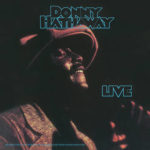 DONNY HATHAWAY, Donny Hathaway Live (LP)
Donny Hathaway Live features eight stunning performances from 1971, recorded at both The Troubadour, in Hollywood and The Bitter End in New York City. Features "The Ghetto" and mind-bending covers of "Jealous Guy," "You've Got A Friend" and "What's Going On". Pressed on 180g vinyl, exclusively for RSD Drops 2021. Strictly Limited to 8500 copies worldwide.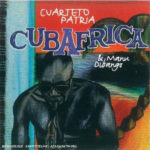 EL CUARTETO PATRIA & MANU DIBANGO, Cubafrica (LP)
When Manu Dibango meets the members of Buena Vista Social Club in Cuba, nothing but good things happen. 1. Cielito Lindo 2. Carnaval 3. Rumba Makossa 4. Son de la Loma 5. Cerisiers Roses Et Pommiers Blancs 6. Yerberito 7. Quizas, Quizas, Quizas 8. Promesa 9. El Manicero 10. El Paralitico 11. Cosita Linda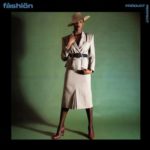 FASHION, Product Perfect (green vinyl LP)
Rude Boy-Curious Post-Punk Lightning In A Bottle! '…all of these songs are based on post-Marcusian cliches sophisticated enough to get the average rock fan thinking hard, and some of them are based on post-Marcusian ideas sophisticated enough to get the average post-Marcusian thinking hard. Sounds unmusical but it isn't that either–the singing is clever and impassioned, the punkish, futuristic reggae-synthesizer fusion often catchy and always apt.' – Robert Christgau

FLAMIN' GROOVIES, Bucket Of Brains (10″ vinyl LP)
San Francisco rock band The Flamin' Groovies moved to Britain in 1972, where they signed to United Artists. During this year they recorded The Rockfield Recordings with British producer Dave Edmonds at The Rockfield Studios in Wales. Now for the first time, all their 1972 recordings for United Artists will be released on vinyl, having previously only been available on CD as A Bucket of Brains back in 1995. The 10" includes both the original mix — and a 1995 remix at original speed — of their masterpiece "Shake Some Action". Limited to 6500 copies worldwide.

WILLIAM TYLER, New Vanitas (LP)
Indie folk guitarist William Tyler wrote and recorded New Vanitas during lockdown in 2020. This first physical release is pressed on black vinyl in a black dustsleeve with a coupon for a full download.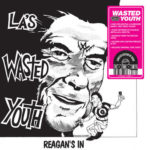 WASTED YOUTH, Reagan's In (colored vinyl LP)
Colored vinyl pressing of the early, influential LA hardcore band's 1981 debut album. Sourced from the master tapes, and pressed at RTI, with cover art by Pushead (Metallica, Misfits), and the original lyric sheet.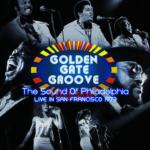 VARIOUS ARTISTS, Golden Gate Groove: The Sound Of Philadelphia Live In San Francisco 1973 2xLP)
On vinyl for the first time, Golden Gate Groove: The Sound Of Philadelphia– Live in San Francisco 1973 captures the first and only time the stars of Philadelphia International Records (P.I.R.) — including The O'Jays, Harold Melvin & The Blue Notes, The Three Degrees, and Billy Paul — performed in concert with the label's house band, MFSB (Mother, Father, Sister, Brother). The concert, showcasing what would become the Sound of Philadelphia — affectionately known as T.S.O.P. — took place in San Francisco during the annual CBS Records convention at the Fairmont Hotel in September 1973.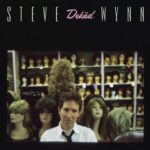 STEVE WYNN, Dekād–Rare & Unreleased Recordings 1995-2005 (clear pink vinyl 2xLP)
From the moment we announced Decade, our mammoth, eleven-CD box set of Dream Syndicate singer-songwriter Steve Wynn's solo recordings (featuring 57 unreleased tracks!), fans all over the world have come out of the woodwork asking for a vinyl release. And while eleven CDs might be a bit much to commit to wax, we've come up with the next-best thing: a double LP distillation of the best rare and unreleased tracks on the box set! Dek'd features two dozen tracks divided into four thematically-organized sides, including a side of unreleased uptempo band recordings, another side of collaborations with such folks as Chris Cacavas of Green on Red, Richard Lloyd of Television, Barbara Manning, Steve's wife Linda Pitmon, and the Fleshtones, another side of unreleased home demos, and a whole side of unreleased outtakes and demos from Wynn's classic My Midnight album. Linda Pitmon pens disarmingly personal notes inside a gorgeous gatefold package. Double LP clear pink vinyl pressing limited to 1600 copies worldwide!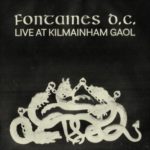 FONTAINES DC, Live at Kilmainham Gaol (LP)
This live set was recorded in the summer of 2020 in Dublin's historic Kilmainham Gaol. It is a ten song document of some of their best work to date put down on 180g vinyl in a gatefold jacket with an essay by author and historian Donal Fallon.


THE GROUNDHOGS, Who Will Save The World? (yellow vinyl LP)
Legendary final album from the power trio's classic line-up and a UK Top 10 album from 1972; housed in a faithfully reproduced comic book sleeve featuring an interview with original Marvel artist Neal Adams, plus an unreleased live version taken from their final live show in Pocono, USA. A definitive collector's item and part of the ongoing Fire Records catalogue campaign for the seminal British rock group. Pressed on yellow vinyl.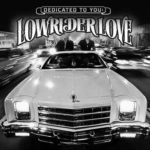 VARIOUS ARTISTS, Dedicated To You: Lowrider Love (clear and black swirled vinyl LP)
Newly curated compilation of classic and rare R&B, doo-wop and soul tracks from the catalogs of Fania, Stax, Vee-Jay and more. Pressed on clear and black swirled vinyl. Side A: 1. Tragic – The Sheppards, 2. Negrona – Ralfi Pagan, 3. Oh What A Night – The Dells, 4. Man's Temptation – Gene Chandler, 5. Me and You – Brenton Wood, 6. Maybe – Ralph Robles; Side B: 1. Dedicated to the One I Love – The Temprees, 2. I'll Be Sweeter Tomorrow – Joe Bataan, 3. That You Love Me – The Impressions, 4. Accept Me – The Harvey Averne Dozen, 5. Nothing But Nothing – The Dontells, 6. Two Lovers Make One Fool – The Serenaders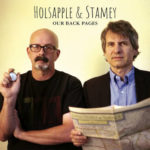 PETER HOLSAPPLE, & CHRIS STAMEY, Our Back Pages (LP)
Previously unavailable on vinyl. Today Could Be The Day/From Window To A Screen/Black and White/Dynamite/Molly Says/Happenstance/Big Brown Eyes/She's Not Worried/Picture Sleeve/Depth Of Field/Nothing Is Wrong.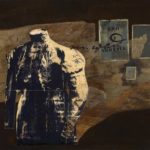 M. WARD, End Of Amnesia (20 Year Anniversary Edition) (clear vinyl 2xLP)
20th anniversary remastered reissue of M. Ward's sophomore album. M. Ward's second solo enterprise verifies the artist as one of those few songwriters who stand between the cracks of time, where he spins a hallucinatory, new universe out of old-world roots. Indeed, there's a real down-home, unpolished luster to End of Amnesia, both in execution and in songwriting, that gives it a timeless, old-fashioned pallor. And yet there's also something just slightly off in the songs, a strange, disembodied quality that seems to come at least partly from an ulterior place, be it real or imagined. That attribute is precisely what gives the music such a singular, distinctive sound and vision. Pressed on clear vinyl.