RENEE FLEMING PLAYS the PEACE CENTER on SATURDAY, FEBRUARY 11th, in recital with pianist Gerald Martin Moore. Call 864-467-3000 or go to peacecenter.org for tickets and info!
Horizon Records celebrates RENEE FLEMING week!
In honor of the Peace Center's February 11th performance by the "people's diva" RENEE FLEMING, Horizon Records is proud to announce RENEE FLEMING week, five days of sales, giveaways and promotions! We'll be posting a Renee Fleming video-of-the-day to our Facebook and Twitter pages, plus you can enter to win a pair of tickets to the show, by  via Facebook or right here in the store! And that's not all.
–  All Renee Fleming CD's will be sale priced from now through Feb. 18th, including her new album "Distant Light." Scroll down for more titles!
Free Renee Fleming poster with your CD purchase (while supplies last)!
– Enter to win a free pair of tickets to Renee's concert: Stop by the store or go to facebook.com/horizonrecords and private message us the word "Renee," plus your contact info! All entries must be received by 4pm on Thursday, Feb. 9th!
–  Check our Facebook & Twitter pages for daily favorite Renee videos and concert program updates and highlights!
– This just in: Our pals next door at The Bohemian Cafe are throwing three $10 gift cards into the Renee Fleming ticket drawing! Don't forget, Bohemian Cafe supper service starts at 5pm daily!
Very few artists have reached the heights of virtuosity and global recognition that Renee Fleming has achieved. Whether starring in sumptuous opera roles and productions, enthralling audiences in orchestral and recital performances or her now expansive recordings catalogue Fleming has astounded and garnered followers stateside and globally in nearly unprecedented numbers. Her penchant for conquering standard repertoire is equally matched by her enthusiasm for lesser known and newly composed pieces, and non-traditional collaborations.
Just a random few cases in point would be recital CD Love Sublime (2006) composed and performed with Jazz pianist Brad Mehldau, or 2010's Dark Hope a poetry project enabled by collaborations with indie rock artists as composers and a list of tracks covering everything from Leonard Cohen to Arcade Fire. Her latest CD release Distant Light (in-stock now on CD) is no exception to this ongoing artist seeking that so typifies Fleming. This upcoming opus is a wonder of alluring modern classical voice and orchestral performance featuring compositions from Samuel Barber ( the iconic Knoxville Summer of 1915) , a series of  movements by Hilborg , and the CD closes with 3 arrangements of songs by pop rock alchemist Bjork arranged by Hans Ekk.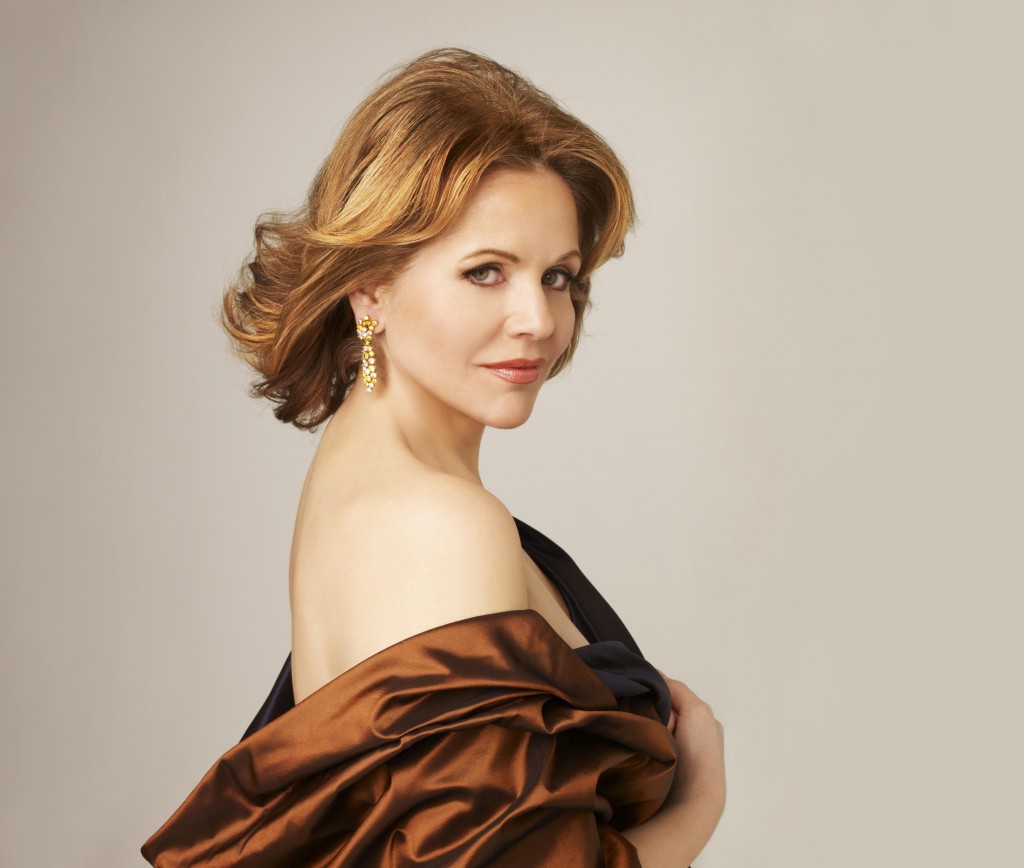 Known as "the people's diva," soprano Renée Fleming captivates audiences with her sumptuous voice, consummate artistry and compelling stage presence. In 2013, she was awarded the National Medal of Arts, America's highest honor for an individual artist, by the President at a White House ceremony.
Today, the multiple award-winning artist continues to grace the world's greatest opera stages and concert halls, now extending her reach to include other musical forms and media. Fleming has hosted a wide variety of television and radio broadcasts, including the Metropolitan Opera's Live in HD series for movie theaters and television, and Live From Lincoln Center on PBS. She even brought her voice to a vast new audience in 2014, as the first classical artist to sing the National Anthem at the Super Bowl.
Check out the program for the performance at the bottom of the page, and below that you'll find a sampling of some of the incredible Renee Fleming albums in-stock and sale-priced now  at Horizon Records!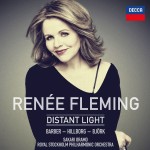 Distant Light (NEW! )
Orchestra: Royal Stockholm Philharmonic
Conductor: Sakari Oramo
Composer: Samuel Barber (Knoxville: Summer of 1915, Op. 24), Anders Hillborg  (The Strand Settings I-III) , Bjork (3 songs)
Distant Light is Renee Fleming's first foray into the hypnotic world of Scandinavian music. For her first new studio album in three years she has chosen to inspire and provoke with a daring mix of music. The title comes from a poem in a new song cycle dedicated to Renee and here receiving its world premiere recording: Anders Hillborg's. One of Sweden's brightest star composers, Hillborg has a close relationship with the Royal Stockholm Philharmonic, where this recording was made in February 2016 with its principal conductor Sakari Oramo. Renee couples this with three songs by Bjork in specially commissioned orchestrations by the brilliant Swedish composer and arranger Hans Ek, recorded here for the first time. Why Bjork? Both she and Renee are recipients of Sweden's Polar Music Prize. Both dare to be original.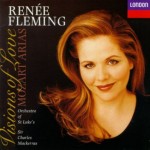 Visions Of Love (1996)
Orchestra: Orchestra of St. Luke's
Conductor: Sir Charles Mackerras
Composer: Wolfgang Amadeus Mozart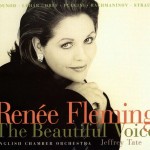 The Beautiful Voice (1998)
Orchestra: English Chamber Orchestra
Conductor: Jeffrey Tate
Composers: Gustave Charpentier, Charles Gounod, Jules Massenet, Antonin Dvorak, Friedrich von Flotow, et al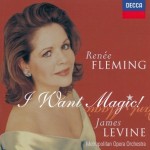 I Want Magic (1998)
Orchestra: Metropolitan Opera Orchestra
Conductor: James Levine
Composer: George Gershwin, Carlisle Floyd / Igor Stravinsky, Leonard Bernstein, Douglas S. Moore, Bernard Herrmann, et al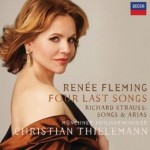 Four Last Songs (2008)
Performer: Munich Philharmonic Orchestra
Conductor: Christian Thieleman
Composer: Richard Strauss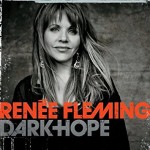 Dark Hope (2010)
One of the world's great voices puts her indelible signature on songs by Arcade Fire, Band of Horses, Death Cab For Cutie, The Mars Volta, Muse, and of course, Leonard Cohen.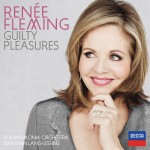 Guilty Pleasures (2013)
Conductor: Sebastian Lang-Lessing
Composer: Hector Berlioz, Eugene Marie Henri Fouques Duparc, Licinio Refice, Manuel de Falla, Pyotr Ilyich Tchaikovsky, et al.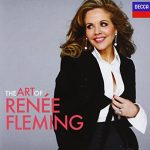 The Art Of Renee Fleming (2012)
Conductors: Summers, Mackerras, et al
Composers: Schubert, Puccini, Bernstein, Handel, et al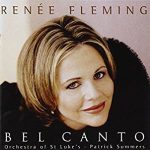 Bel Canto (2002)
Conductor: Summers
Composers:  Bellini, Donizetti, Rossini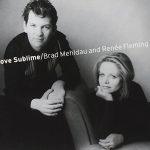 Love Sublime (2006)
Voice: Renee Fleming
Piano: Brad Mehldau
Composer: Mehldau
Text: Rainer Maria Rilke


The anticipated program for Saturday night's performance:
Johannes Brahms
Ständchen
Die Mainacht
Mondnacht
Meine Liebe ist grün
Wiegenlied
Vergebliches Ständchen
Jules Massenet
C'est Thais, l'idole fragile from Thais
Gabriel Fauré
Mandoline
Camille Saint-Saëns
Soirée en mer
Léo Delibes
Les filles de Cadix
INTERMISSION
Kevin Puts – Excerpts from Letters from Georgia
Introduction-Taos
Canyon
Francesco Paolo Tosti
Aprile
Arrigo Boito
L'altra notte in fondo al mare from Mefistofele
Ruggiero Leoncavallo
Mattinata
Richard Rodgers & Oscar Hammerstein II
The Sound of Music from The Sound of Music
I Whistle a Happy Tune from The King and I
Harold Arlen
Somewhere over the Rainbow from The Wizard of Oz
Ennio Morricone
Your Love from Once Upon a Time in the West