On Glazed, *repeat repeat deliver a batch of songs entirely true to the album's title: sugary and sticky and impossibly shiny, all glistening harmonies and candy-coated hooks. But beneath the gloss lies something more jarring and jagged, a raw vitality generated by the Nashville band's buzzy rhythms and blistering guitar work.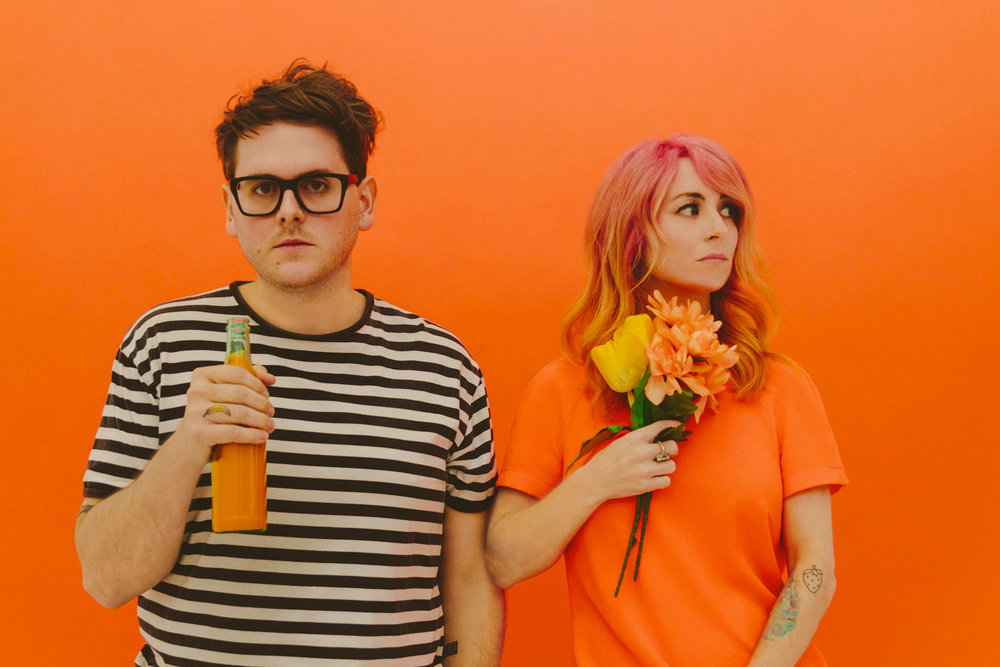 Fortified by the distinctly thoughtful songwriting of husband-and-wife duo Jared and Kristyn Corder, the result is an album that finds an unlikely power in irrepressible sweetness.
The follow-up to 2017's Floral Canyon, Glazed marks a period of major growth for *repeat repeat, who've spent the better part of the last few years touring, highlighted by a 2018 debut at the Bonnaroo Music and Arts festival that saw them lavishly praised by Rolling Stone, who hailed them as "Most Enthusiastic Rockers". In bringing the new album to life, *repeat repeat worked closely with producer Patrick Carney (drummer for The Black Keys and producer for such artists as Arctic Monkeys, Black Lips, and Tobias Jesso Jr.), immersing themselves in a more rigorous songwriting and recording process than they'd ever attempted before.
"Patrick was deeply involved in every aspect of the album, and it sparked this whole new level of creativity in all of us," says Jared, who serves as lead vocalist, guitarist, and main songwriter for *repeat repeat. "He was adamant about pushing us and working on something until we got it exactly right. It was really challenging at times, but I think it taught us how to make the best song that we can possibly make."
All throughout Glazed, *repeat repeat bring a certain defiance to their songs, a passionate refusal to let the world crush their optimism. With its dizzying textures and driving beat, "Head On" makes a glorious case for defining your own destiny. Darkly charged but no less exuberant, "Apocalyptic" finds the band facing a doomsday scenario with unabashed romanticism ("The idea behind that song is, 'If this is the end of the world, let's go down holding hands,'" notes Kristyn). And on "Pressure," *repeat repeat lament the endless stresses of modern times, while their determined vocals and urgent guitar work speak to sheer indomitability.
Through the years, the duo's singular dynamic has manifested in *repeat repeat's magnetic stage presence, with Jared bringing a joyfully rebellious spirit and Kristyn channeling a subtle effervescence. "The music we make is really an extension of our life together," says Jared. "A day on the road is no different from a day on our honeymoon." To that end, the title to Glazed partly nods to a greeting card Jared gave to Kristyn on a recent anniversary. "It was a picture of donuts and the message said, 'You're a rainbow sprinkle in a sea of glazed,'" Jared explains. "I thought that was a really sweet sentiment, but there's also a double meaning to it: the world right now has such a frenetic energy, and it makes people kind of glaze over after a while. We wanted to create something that takes you out of that reality—music that makes you feel hopeful and positive and empowered, and just completely leads with love."
*repeat repeat's sweet new album will be in-stock on May 31st, and we'll have it on CD and vinyl LP along with their debut, Floral Canyon!