Alright, y'all, we once again had a bountiful and awe-inspiring RSD BLACK FRIDAY! Thanks Greenville and all who visited for coming through for us one more time; the place was packed with folks looking for those sweet limited-edition RSD releases and lotsa other platters that matter. That's the good news. The even better news is that, even though y'all crushed it, we still have plenty of tasty leftovers for your post-Thanksgiving perusal. Check out these highlights below, come on by and get you some fresh vinyl, or click HERE to visit our webstore and see the full list!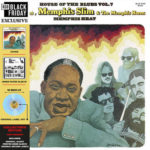 CANNED HEAT & MEMPHIS SLIM, Memphis Heat (blue vinyl LP) Buy it HERE.
These are the 1970-1973 studio collaborations between Memphis Slim (one of the great blues pianists) and Canned Heat. This release is considered to be more "blues" than "blues rock" as the Memphis Horns give this album an extra boost of funk. Package includes: OBI strip, Single jacket, Printed inner sleeve with original record labels.

AEROSMITH, The Road Starts Hear (LP) Buy it HERE. 
Boston 1971: A historic early recording of Aerosmith in their rehearsal room – just the band, crew and friends captured on Joe Perry's tape recorder. This never-before-heard performance showcases the early, raw talent of this future Hall Of Fame band, one year before signing to Columbia Records, and two years before their eponymous debut, which featured many of these songs, including their enduring anthem "Dream On".

THE WONDERFUL WORLD OF THE LOUIS ARMSTRONG ALL-STARS, Original Grooves: A Gift To Pops (12″ vinyl LP) Buy it HERE.
Verve Label Group is proud to continue their vinyl series, Original Grooves, showcasing the vinyl cutting technique known as "parallel grooves", where grooves are cut side-by-side instead of one after another, allowing for a different aural experience depending on where the needle is dropped. The third of this series comes from Louis Armstrong. Hear Louis Armstrong's original takes of two of his timeless performances alongside modern reinterpretations by an all-star band led by Nicholas Payton and Wycliffe Gordon. Grammy-award winning trumpet player Nicholas Payton is a multi-instrumentalist, vocalist, composer, producer and arranger from New Orleans. Renowned musician, composer, conductor and arranger, Wycliffe Gordon is a veteran member of the Wynton Marsalis Septet and an original member of the Lincoln Center Jazz Orchestra.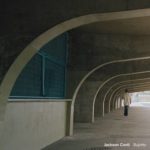 JACKSON CONTI, MADLIB & MAMAO, Sujinho (2xLP) Buy it HERE. 
When Madlib went to Brazil in 2002 with Mochilla to participate in the production of the Brazilintime documentary, his one mission was to meet Ivan "Mamao" Conti, the drummer of the legendary trio Azymuth. Madlib had made an Azymuth tribute record he wanted to play for him. On a rainy night in Rio, Mamao and Madlib went in the studio. Several hours later the rhythm tracks that make up Sujinho were laid and the process began. Featuring the music of Madlib, Mamao, Edu Lobo, Chico Buarque de Hollanda, Luiz Eca, Baden Powell, Vinicius De Moraes, Marcos Valle, Joao Donato, Dom Um Romao, Airto Moreira and even George Duke… and with guest vocals by Thalma De Freitas — Sujinho is a unique and classic record. Filled with the angularity and edge of a Madlib production and underwritten by the polyrhythmics of Mamao — Sujinho takes Brazilian music into places it has never been, bringing oft-forgotten classics like "Upa Neguinho" to 21st century ears.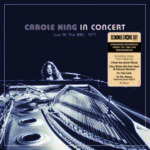 CAROLE KING, In Concert – Live At The BBC 1971 (LP) Buy it HERE. 
Recorded Live for the BBC In Concert Series in 1971, and produced by Series producer Stanley Dorfman, Carole King performs hits from the seminal album Tapestry. Backed by members of Jo Mama (who were featured on the album), including her longtime friend and collaborator Danny "Kootch" Kortchmar on guitar. The setlist includes her songs "I Feel the Earth Move", "(You Make Me Feel) Like A Natural Woman", "So Far Away" (ft. James Taylor), "It's Too Late", "Will You Still Love Me Tomorrow" and "Up on the Roof." Never before released on vinyl.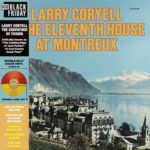 LARRY CORYELL & THE ELEVENTH HOUSE, At Montreux (translucent red/yellow vinyl LP) Buy it HERE. 
Larry Coryell (The Godfather of Fusion) & The Eleventh House is one of the best known 70s fusion groups. At Montreux was recorded live at the Montreux Jazz and Pop Festival, Montreux, Switzerland, July 4, 1974. The album is critically acclaimed as "The cutting Edge of Jazz-Fusion" and "A Coll Fusion Good Time". This deluxe package includes: an OBI strip, Single cardboard album jacket, printed inner sleeve, original record label and specialty "double split" red translucent/yellow translucent vinyl.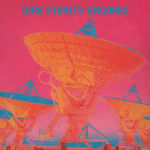 DIRE STRAITS, Encores (pink vinyl EP) Buy it HERE.
Originally released in 1993, following their live album, On The Night, this 45 RPM EP has been newly remastered and pressed on solid pink vinyl for RSD Black Friday, and includes a lithograph. 1. Your Latest Trick – Live At Les Arenes, Nimes / France / 1993 / Remastered 2021. 2.The Bug – Live At Les Arenes, Nimes / France / 1993 / Remastered 2021. 3. Solid Rock – Live At Les Arenes, Nimes / France / 1993 / Remastered 2021 4. Local Hero / Wild Theme – Live At Les Arenes, Nimes / France / 1993 / Remastered 2021.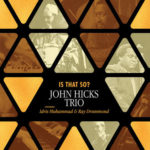 JOHN HICKS TRIO, Is That So? (180g 2xLP) Buy it HERE.
The 'Is That So?' album was recorded at the legendary Studio 44 (Holland) in July 1990 and released on the Dutch label TIMELESS in 1991. On this amazing piece of work you'll find ten majestic tracks (including an excellent Sonny Rollins cover-tune). The album was produced by John Hicks and Timeless Records owner Wim Wigt and is a remarkable outing of advanced musicianship by three jazz-giants in their prime, delivering an inspirational gem of an album. Is That So? sounds as successful, young and vibrant as ever! Expect supercharged Post Bop with striking notes, no-holds-barred musicianship, high swinging solos, screaming choruses and plenty of solid virtuosity to spare. The up tempo none stop Latin beat is complimented by the terrific drum solos of Idris Muhammad and the rhythmic bass stokes of Ray Drummond. This electrifying set of tracks makes this release a bonafide hit and a must have for any self-respecting jazz fan or collector. Tidal Waves Music now proudly presents the FIRST ever vinyl release (these recordings were never issued on vinyl before) of John Hicks Trio Is That So?. This unique album comes as a deluxe 180g DOUBLE vinyl edition (strictly limited to 1000 copies worldwide) with obi strip. The jacket features exclusive pictures shot by legendary Dutch photographer Joost Leijen (known for his work with artists such as Chet Baker and Pharoah Sanders), also included is an insert with liner notes by renowned author and producer Russ Musto. This is also the FIRST time Is that So? is being released in North America and in the UK. Released exclusively for RSD Black Friday 2021.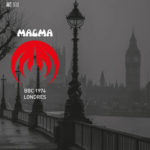 MAGMA, BBC 1974 Londres (silver vinyl 2xLP) Buy it HERE.
Magma is one of the most influential of all French bands. They have left a legacy of music that defies any of the standard and convenient classifications of rock, operating instead in a realm of their own creation. Early on the morning of March 14th 1974, right in the middle of their second UK tour, Magma recorded one session for the John Peel sessions, playing only two pieces, but clocking in at 57 minutes, making it one of the longest, if not the longest, studio session ever recorded for this program; "Theusz Hamtaahk" (LP 1) & "Kohntarkosz" (LP 2), now available on vinyl for the first time.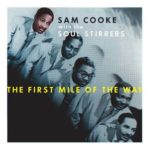 SAM COOKE, The First Mile Of The Way (3X10″ vinyl LP) Buy it HERE. 
In celebration of Specialty Records' 75th anniversary, a new Sam Cooke compilation featuring tracks from his Specialty catalog focusing on his pop-leaning tracks plus the live recordings from the legendary 1955 Shrine Concert that have never been available on vinyl before. This 3 X 10″ release in a triple-gatefold jacket, featuring replica flyers and other ephemera included as inserts in the packaging.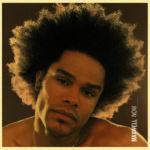 MAXWELL, Now (root beer brown vinyl LP) Buy it HERE. 
NOW became Maxwell's first album to reach #1 on the Billboard 200, selling over 296,000 units in the U.S. in the first week and later certified Platinum. The album delivered the undeniable grooves "Get To Know Ya", "Lifetime", and "This Woman's Work". To celebrate the 20th anniversary, it's being reissued for RSD Black Friday on "Root Beer Brown" vinyl with a 12-page booklet containing rare photos and a new essay by Nelson George.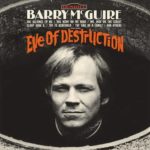 BARRY MCGUIRE, Eve Of Destruction (180g LP) Buy it HERE. 
The first vinyl reissue in more than 40 years! Includes the iconic protest song and title track, which hit #1 on the US Billboard Hot 100 in September 1965. "Eve of Destruction" was recorded by McGuire with the original composer P. F. Sloan on guitar, Phil Spector's Wrecking Crew members Hal Blaine (Frank Sinatra, The Beach Boys)) on drums, and Larry Knechtel (The Doors, Simon & Garfunkel) on bass. The song would be covered by countless artists (The Turtles, Johnny Thunders, The Pretty Things, Public Enemy), and was also featured on the soundtrack to the film Good Morning Vietnam, among other anti-war movies and TV shows. A dominating hit single, it charted higher than any protest song written by Bob Dylan (McGuire covers two of Dylan's songs on this album: "She Belongs to Me" and "It's All Over Now, Baby Blue").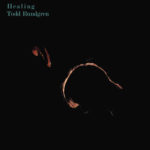 TODD RUNDGREN, Healing (clear vinyl LP w/ 7″ bonus disc) Buy it HERE. 
Healing is Todd Rundgren's ninth studio album, released in 1981. The album's themes are spirituality and the human condition, something Rundgren had touched on many times in earlier works but never with the consistency exhibited here as every track explores a different aspect. This RSD Black Friday reissue is pressed on clear vinyl and includes a bonus 7" with two tracks.

BOBBY RUSH, Chicken Heads (50th Anniversary) (LP) Buy it HERE. 
Bobby Rush's biggest hit, "Chicken Heads", is celebrating its 50th anniversary in 2021. In recognition of this milestone, Bobby has tasked Gov't Mule, Christone "Kingfish" Ingram and Buddy Guy to record reimagined versions of the track in their own unique styles. This release will include those three versions of the song, plus a brand new recording of the track from Bobby Rush that's inspired by over 50 years of performing the song live in front of audiences around the globe.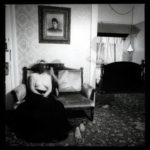 SQUIRREL NUT ZIPPERS, Lost Songs Of Doc Souchon (LP) Buy it HERE. 
Since 1995, the Squirrel Nut Zippers have sacked and plundered the old, weird America then sailed off to further distant lands. They have used New Orleans as their hideout and base of operations. Jean-Lafitte-like the hide in the lee side of barrier island, receiving goods and masking dark back channel deals; hiding in cellars or in plain view. In 2020, fans were able to gaze into the tea leaves that make up their brand new album: Lost Songs of Doc Souchon to see if they can discern their own destiny. Lost Songs Of Doc Souchon follows the band's last studio album, Beasts Of Burgundy, which debuted at #4 on the Billboard Jazz Album Chart. Also, Andrew Bird makes his first appearance on a Squirrel Nut Zippers album since Perennial Favorites (1998, Mammoth). Lost Songs Of Doc Souchon contains ten new tracks, a combination of newly written Zippers material, along with a few songs from past times.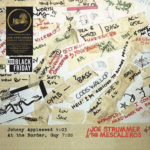 JOE STRUMMER & THE MESCALEROS, Johnny Appleseed (12″ vinyl LP) Buy it HERE. 
To celebrate the 20th Anniversary of Joe Strummer's critically acclaimed Global A Go-Go album Dark Horse Records will release a 12" Color reissue of the original Joe Strummer & The Mescaleros 7" single "Johnny Appleseed." Both included tracks are remastered by Paul Hicks (The Beatles/John Lennon/The Rolling Stones/David Bowie) and will be cut at 45rpm on 12" vinyl for maximum audio quality.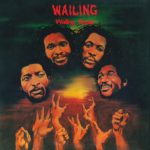 WAILING SOULS, Wailing (12″ 2xLP translucent vinyl) Buy it HERE.
Sought after 1981 Wailing Souls album, produced by Linval Thompson sees first vinyl reissue in expanded gatefold sleeve for 40th anniversary, with previously unpublished photos and remastered bonus 12-inch single, liner notes. Pressed on translucent vinyl to match cover aesthetic. Features Roots Radics and Scientist mix.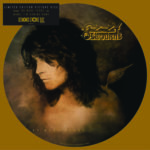 OZZY OSBOURNE, No More Tears (12″ picture disc vinyl LP) Buy it HERE. 
Considered one of his most successful and most popular, No More Tears is Ozzy Osbourne's sixth solo studio album, in the Top Ten upon its release in September 1991.  Featuring some of Zakk Wylde's best-ever guitar work, along with four songs co-written by Motörhead's Lemmy Kilmister, No More Tears contains some of the biggest songs of Ozzy's career, including the Top 5 rock radio hits "No More Tears" and "Mama, I'm Coming Home" (the latter also his highest charting Top 40 radio track), along with the Grammy®-winning song "I Don't Want to Change the World."   No More Tears went on to become quadruple-platinum in the US, becoming one of Ozzy's two best-selling albums alongside his groundbreaking solo debut Blizzard of Ozz.