The 2020 version of RECORD STORE DAY BLACK FRIDAY at Horizon Records was naturally a bit different than the traditional ones we've had in years past. But we kept it safe, saw some friendly masked faces, and happily enough, we still have a sturdy selection of the limited-edition Black Friday releases in-stock for your browsing and buying pleasure.
And even more IMPORTANTLY, we are still paying it forward with ROCK THE PANTRY project, teaming up with Loaves & Fishes and collecting canned and other non-perishable food items along with cash or credit card donations to help support the families that rely on food banks.
So keep calm, carry on, come on by, wear your mask, help yourself to some hand sanitizer, and have a SAFE AND HAPPY holiday season with music from Horizon Records. And remember, along with these still-in-stock Black Friday goodies below, we  also have historic stock levels of new & pre-loved LPs, CD's and more to choose from.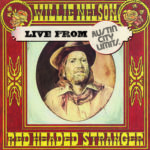 WILLIE NELSON, Live At Austin City Limits 1976 (LP)
Willie Nelson has appeared on Austin City Limits more than any other artist, performing on the pilot and seventeen subsequent episodes of the Texas Public Television institution that debuted in 1976 and is still going strong as the longest running music series in American television history. This performance was captured in 1976 and aired as the premiere episode of the second season the following year. It found Willie and The Family performing his classic album Red Headed Stranger front to back in an amazing performance and this RSD Black Friday edition marks its first audio release.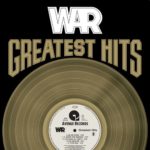 WAR, Greatest Hits (gold vinyl LP)
A gold vinyl release for RSD Black Friday, faithfully replicated from the original release with audio mastered from the original master tapes. Side 1: 1. "All Day Music" 2. "Slippin' Into Darkness" 3. "The World Is A Ghetto" 4. "The Cisco Kid" 5. "Gypsy Man." Side 2: 1. "Me And Baby Brother" 2. "Southern Part Of Texas" 3. "Why Can't We Be Friends" 4. "Low Rider" 5. "Summer"


SHARON JONES & THE DAP-KINGS, Just Dropped In (To See What Condition My Rendition Was In) (LP)
Throughout their career, Sharon Jones & the Dap-Kings remained in high demand both publicly and privately to recreate and often re-imagine songs by other artists. More often than not, these covers were recorded by request, commissioned for placement in movies, television programs, tribute albums, or for samples. This album compiles some of their most popular and some never-before-heard renditions Though the band mostly built their career on a prolific catalog of originals, these forays into other artists' compositions lay bare their gift for arrangement and the unmatched studio prowess that earned them their reputation as The Baddest Band in the Land.

JAHARI MASSAMBA UNIT, Pardon My French (colored vinyl LP)
The Jahari Massamba Unit features Madlib on all instrumentation with the exception of drums, which are laid down by Karriem Riggins. Like Madlib, Riggins is well-versed in both the worlds of Jazz and Hip Hop. Musically, Madlib's label says "we would call the project Spiritual Jazz, but jazz great Phil Ranelin told us to call it Black Classical Music, so that's what we're going with." This is an album put together by students of jazz in its myriad and historic corms who are also proponents of jazz's future. The resulting recording reflects a lifetime of record collecting, musical study, woodshedding, and a reverential respect for one another's craft. Regardless of categorization this is an exciting an all new entry in Madlib's Yesterdays New Quintet canon of difficult-to-categorize music.

DRIVE-BY TRUCKERS, Plan 9 Records July 13, 2006 (140g 3xLP)
On July 13, 2006 the Drive-By Truckers set up shop at Plan 9 Records in Richmond, VA. It was the 25th Anniversary of the store. The band performed to a packed house and played a blistering set of fan-favorites featuring the songs, "18 Wheels of Love", "Let There Be Rock", "Goddamn Lonely Love" and "Daddy's Cup." The performance was also set up to benefit the Bryan and Kathryn Harvey Family Memorial Endowment. The foundation provides, among other things, music scholarships in the Richmond area. Lead vocalist and songwriter, Patterson Hood ended up writing the song "Two Daughters and A Beautiful Wife" about Bryan Harvey and his family.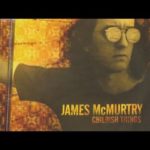 JAMES MCMURTRY, Childish Things (LP)
Author Stephen King described Ft. Worth native James McMurtry as "the truest, fiercest songwriter of his generation" in Entertainment Weekly. The son of acclaimed author Larry McMurtry (Lonesome Dove, Terms of Endearment), James grew up on a steady diet of Johnny Cash and Roy Acuff records. 2005's Childish Things garnered some of the highest critical praise of McMurtry's career and spent six weeks at number one on R&R's Americana Music Radio Chart in 2005 and 2006. In September 2006, Childish Things and "We Can't Make It Here" won the Americana Music Awards for album and song of the year, respectively. This is the first time Childish Things will be available on vinyl.