Singer, songwriter and acoustic multi-instrumental virtuoso SARAH JAROSZ will play a sold-out show Saturday, April 1, at the Peace Center's Gunter Theatre.  But stop by Horizon Records at 5p before the show and enjoy a taste of her unmistakable sound plus you can pick up one of her albums, including her latest Grammy-winning release, Undercurrent.
Fresh off of winning two Grammys in March, we're thrilled to have multi-instrumental wizard and dazzling songwriter Sarah Jarosz playing right dang here at Horizon with bassist Jeff Picker and guitarist Anthony da Costa on Saturday, April 1st at 5pm. Sarah's latest album, Undercurrent, is a stunning new step in the evolution of acoustic music, and a true statement of this young performer's artistic vision. We can't wait for her to share that vision with us live and in-person.
It's hard to believe that singer and multi-instrumentalist Jarosz is only 25 years old, because she's packed a lot of experience into that quarter-century. By the time she signed a record deal with Sugar Hill in her senior year of high school, she'd learned to play clawhammer banjo, guitar, and mandolin. And around the same time that her first album came out in 2009, she enrolled in the New England Conservatory of Music, graduating with honors in 2013 with a degree in contemporary improvisation.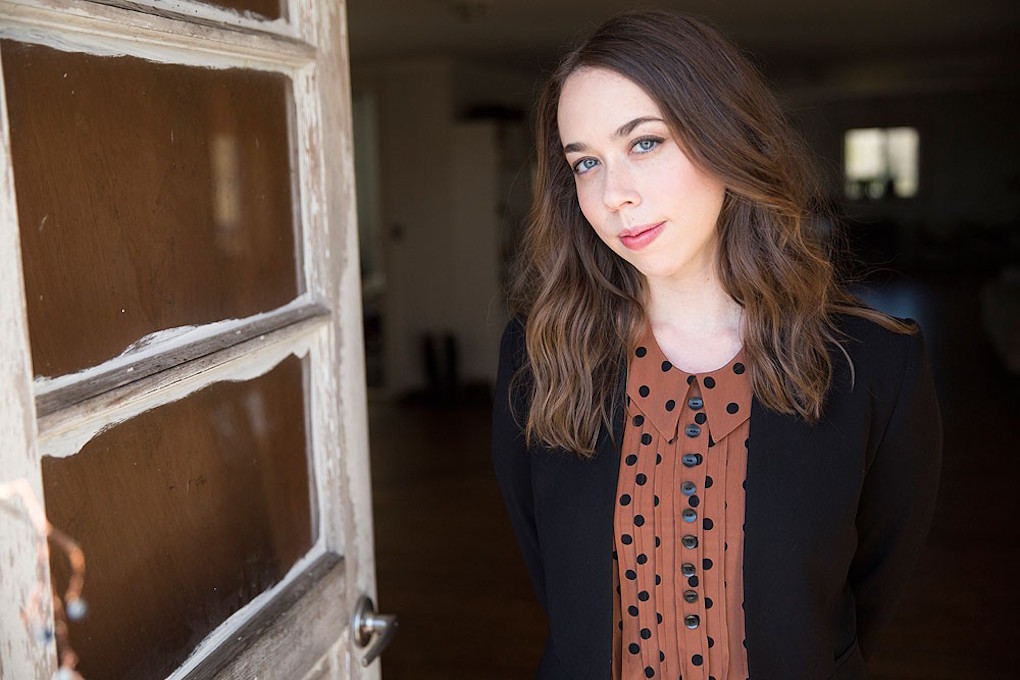 She also somehow found time in between school and working with Bela Fleck, Victor Krauss, Jerry Douglas, and Shawn Colvin, among many others, to write, record, and co-produce 2016's "Undercurrent" album, which won two Grammy awards this year. Bathed in a hazy, autumnal production (by Jarosz and long-time collaborator Gary Paczosa), the album is a series of stark, intimately stripped-down songs that delicately layer acoustic instruments and Jarosz's light but powerful voice into shimmering webs of music. It feels like both a logical extension of her previous albums and a huge step forward, and the title is an apt metaphor for the changes Jarosz was going through while recording it.
There are four solo or near-solo acoustic performances on the album, and Jarosz says those pieces are where the entire album flows from. "I think this time around, I had more of an idea in mind for how I wanted things to sound than ever before," she says. "I feel like the record is kind of anchored around the four solo performances, which I'd never done in a studio setting before. I was very adamant with Gary about keeping it really stripped down to reflect the solitary feeling behind so much of the subject matter."
The album was recorded over two months in Nashville, the longest period of time Jarosz has ever had to record an album. That gift of time turned out to be a bit of a blessing and a curse, however. "Sometimes in the studio, you push beyond the original intention of the song," she says. "And it's fun because you have the time to try some things, but for a while it felt like it was getting away from my original intention of having it be a sparse record. At the same time, it was such a gift to be able to be in one place. I lived in Nashville for two months, and that was so different from my typical experience of squeezing it in when I wasn't in class, and recording for a day or two here, a week there whenever I had free time. My sense is that the overall feel of the record as a whole is that there's a little more of a through line through the songs. I was in the same place, I was in the same head space, and I was in the same mind-set for the whole process. That was an eye-opening experience for me."
Despite the occasional conflict in vision for the album, Jarosz says that her collaborative relationship with Gary Paczosa was invaluable to the finished product. "Having worked with Gary on all four of my records, almost a decade, that's kind of just become our thing, setting the bar as high as possible for ourselves," she says. "I love working with him so much. He pretty much has a home studio; it's basically in his garage, so it doesn't feel like as much of 'And now we're going into the studio.' It's more like you wake up and make some coffee, and then you walk into the studio. It's easier if I'm feeling super inspired to just go in there and get the take. And also that's all I've ever known; in terms of my own records, we've always done it there. I think it's important to have a certain level of comfort so that it doesn't feel like too much of a different process."
Horizon has all four of Sarah's albums in-stock on CD, plus Undercurrent is also available on vinyl!