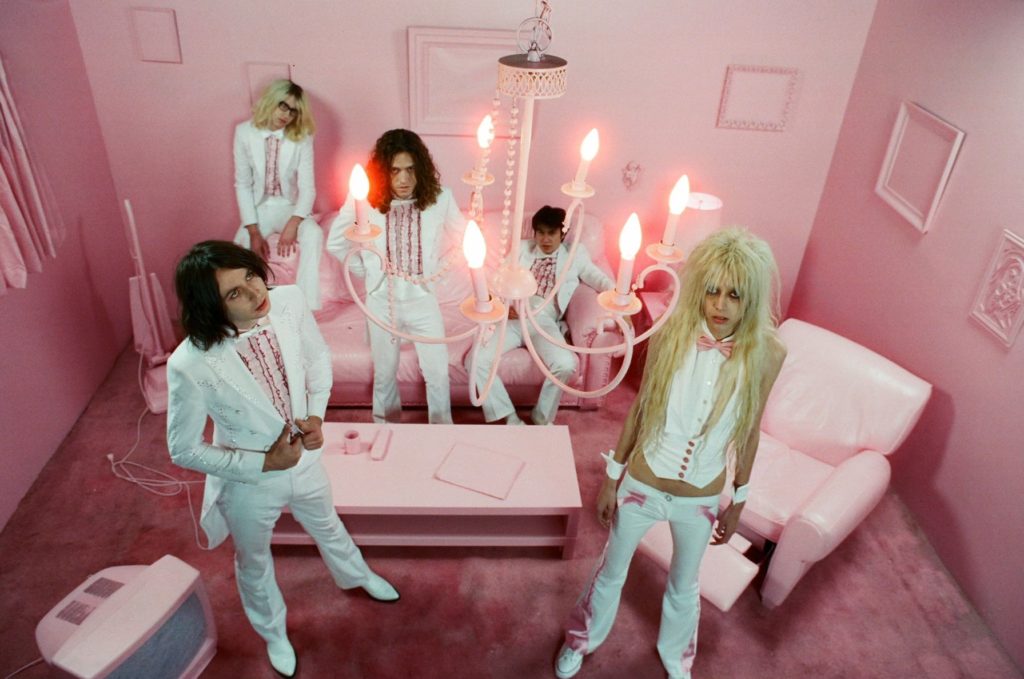 STARCRAWLER makes their rockin' debut at Horizon Records on SUNDAY, NOVEMBER 13th at 3pm! The band will be playing songs from their new album "SHE SAID," in-stock now on vinyl LP and CD!
Born on the streets of Los Angeles, Starcrawler is a band possessed by the spirit of its own hometown, every movement charged with a manic electricity. Since forming in 2015, vocalist Arrow de Wilde, guitarists Henri & Bill Cash, bassist Tim Franco, and drummer Seth Carolina have gone from bashing out songs in the garage to winning the love of such legendary artists as Shirley Manson and Elton John. They've also opened for the likes of Beck, Foo Fighters, Spoon, The Distillers, and MC5, bringing their unhinged energy to an already-fabled live show — a spectacle that's simultaneously lurid and glorious and elegant as ballet.
Fully leaning into their own epic vision of a contemporary Hollywood Babylon, they've morphed into a modern day take on LA legends X, with a sprinkle of The Go-Go's, a smattering of The Distillers and some Rolling Stones sleaze thrown in for good measure. Since their early days, Starcrawler have won the love of such legendary artists as Shirley Manson, Elton John, Iggy Pop, Jack White, Dave Grohl, and more all while opening for the likes of Jack White and My Chemical Romance, and previous support slots with luminaries such as Beck, Foo Fighters and Spoon among others. Now embarking on a new'era',Los Angeles' most thrilling rock'n'roll collective are as raw and hungry as ever, but refined, refreshed and ready to take on whatever's thrown at them.
With the LA Times calling the band "a hard-swinging stoner-metal quartet with a taste for '70s glam and dazed SoCal sleaze," and the UK's Guardian declaring "they live and die by a feral din filched from antecedents like the Stooges and Nirvana," Starcrawler is poised for a massive breakout at a time when Rock is experiencing a burgeoning resurgence among young music fans globally.
We're thrilled to have Starcrawler in the house on Nov. 13th, and we'll have all three of their albums for you to check out!