Before there was American Aquarium's BJ Barham, before Patterson Hood and Mike Cooley came roaring out of the South with the Drive-By Truckers, STEVE EARLE & THE DUKES were the trailblazers, combining songwriting smarts, loud guitars and country twang into what we now know as "Americana."
And on Steve's new album, GHOSTS OF WEST VIRGINIA, out on LP and CD this Friday and available NOW at our webstore, he goes deeper than ever, exploring a horrific mining disaster and telling a larger tale of modern America itself.
GHOST STORY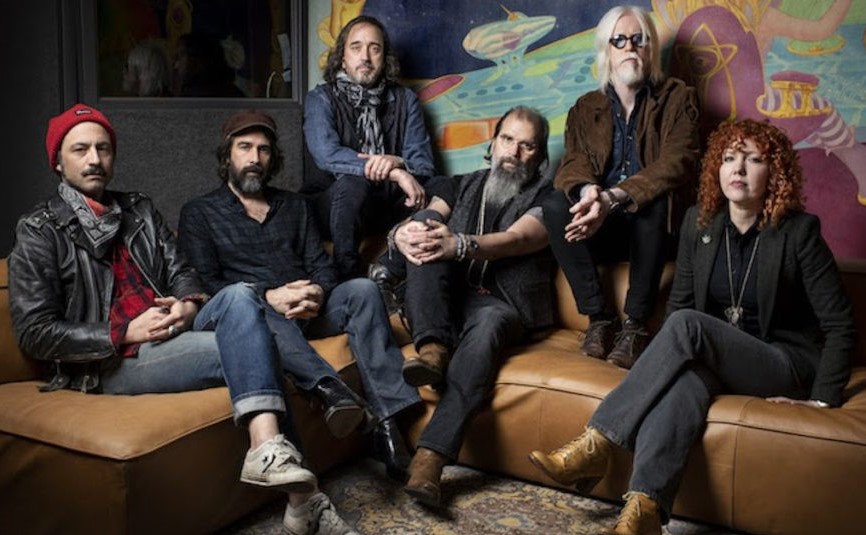 Ghosts of West Virginia centers on the Upper Big Branch coal mine explosion that killed twenty-nine men in that state in 2010, making it one of the worst mining disasters in American history.  When asked about what drove him to craft his deeply evocative new album, Steve Earle says, "I thought that, given the way things are now, it was maybe my responsibility to make a record that spoke to and for people who didn't vote the way that I did," he says. "One of the dangers that we're in is if people like me keep thinking that everybody who voted for Trump is a racist or an asshole, then we're fucked, because it's simply not true. So this is one move toward something that might take a generation to change. I wanted to do something where that dialogue could begin."
In ten deftly drawn, roughly eloquent, powerfully conveyed sonic portraits, Earle and his long-time band the Dukes explore the historical role of coal in rural communities. More than merely a question of jobs and income, mining has provided a sense of unity and meaning, patriotic pride and purpose.
"I said I wanted to speak to people that didn't necessarily vote the way that I did," he says, "but that doesn't mean we don't have anything in common. We need to learn how to communicate with each other. My involvement in this project is my little contribution to that effort. And the way to do that – and to do it impeccably – is simply to honor those guys who died at Upper Big Branch."
To reserve yourself a copy of Ghosts Of West Virginia now or check out these other New West Records/Steve Earle titles, check out our webstore, https://shop.horizonrecords.net