"I never wanted to be a part of planet Earth, but I am compelled to be here, so anything I do for this planet is because the Master-Creator of the Universe is making me do it. I am of another dimension. I am on this planet because people need me." — Sun Ra.

Following up on last year's collection In The Orbit Of Ra, dive headfirst back into the vast universe of Sun Ra with this et from the Ra's immense 125 LP back catalog, compiled by Gilles Peterson. The BBC 6Music / Worldwide DJ is a long-time champion of Ra's music and the UK's leading tastemaker for jazz-based sounds. It serves as perhaps the best introduction yet to the music of Sun Ra for a whole new generation of converts.
For the CD version, Peterson picks personal favourites, classics and unreleased tracks and weaves them into a flowing piece across 2CDs, showcasing the incredible variety of Ra's work. The 2LP version features full-length versions of selected tracks from the mix (and also includes the full CD mixed version), while the digital version features a full unmixed selection with Peterson's mix available within the album bundle. Sleeve notes on physical formats come from Gilles Peterson with a full Ra career biography by author Robert L. Campbell. The album also features previously unseen photos from the archives of Val Wilmer alongside full musician line-ups and session details.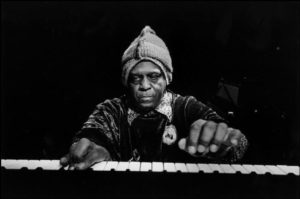 In The Orbit Of Ra is in-stock now on 2CD and 2LP sets.