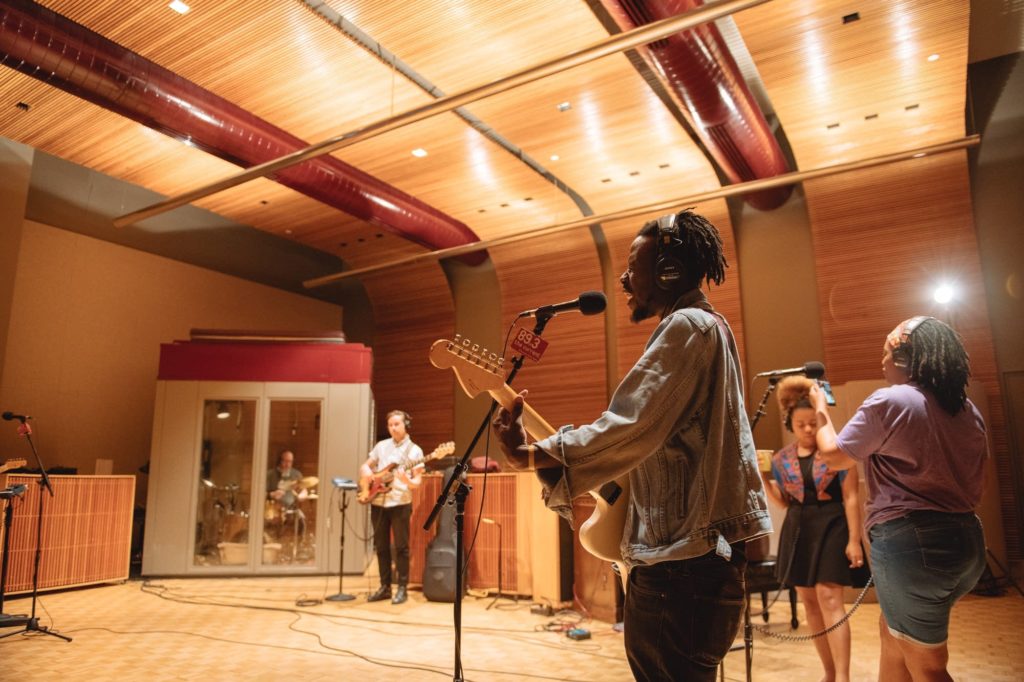 Recorded direct to acetate – all live, no overdubs, THE BLACK PUMAS' Capitol Cuts – Live from Studio A captures a powerful moment in time. After months of cancelled shows Black Pumas went to Los Angeles this past fall and laid down eight explosive tracks at the famed Capitol Studio A. The recording brims with pent up energy, nearly bursting through the grooves on the expansive and mind-blowing seven minute rendition of "Colors." A few weeks later the song would receive a Grammy nomination for Record of the Year.
Get it HERE.
Capitol Cuts is an intimate, experiential series that features your favorite artists recording live to vinyl in the legendary Capitol Studios. Live, one take, recorded straight to disc.
Side A
Colors
Fire
Black Moon
Stay Gold
Side B
I'm Ready
Old Man
Red Rover
Know You Better
Check out this fiery live-in-the-studio set, in-stock now on red vinyl LP at Horizon and in our webstore.