Before we dive into this beautiful, bold, honest and true album, let's pause a moment and recall some of all-around wise soul PATTERSON HOOD's loving and articulate essay in the NEW YORK TIMES about the Confederate flag's removal from the SC State House grounds. It's required reading, and you can find it by clicking HERE.
You should also know that the DRIVE-BY TRUCKERS have a two-night stand on April 16th and 17th at THE ORANGE PEEL in Asheville. Get ticket info HERE.
Now then, let's get to it.
The DRIVE-BY TRUCKERS last album, American Band, was such a scathing, merciless broadside into the heart of our nation's political dysfunction that it's hard to believe that it actually came out BEFORE the 2016 election. In other words, PATTERSON HOOD, MIKE COOLEY and co. saw how bad it was going to get before we actually got there and prepared a tonic of brutal, incisive activist neo-Southern rock to help us gird our loins for the battle to come.
DBT's new album, THE UNRAVELING, in-stock NOW on vinyl LP and CD, is what three years under a reign of terror feels like, from the title to the barbed wire guitars to the dark-hued lyrical viewpoint. If you thought American Band was ominous, you ain't heard nothing yet.
We'll let PATTERSON HOOD take it from here.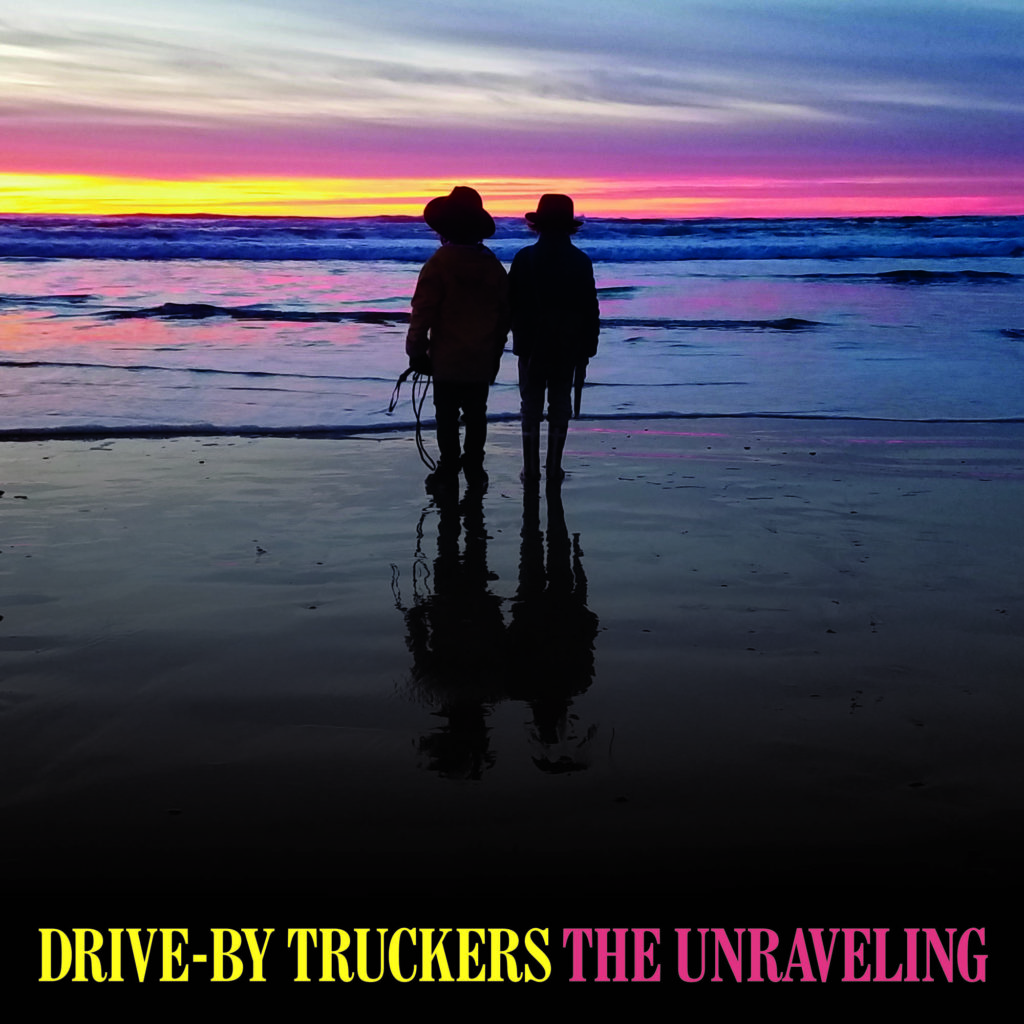 "Drive-By Truckers is kicking off the new election year with The Unraveling, our first new album in 3 1/2 years (the longest space between new DBT albums ever). Those years were among the most tumultuous our country has ever seen, and the duality between the generally positive state of affairs within our band while watching so many things we care about being decimated and destroyed all around us informed the writing of this album to the core.
While a quick glance might imply that we're picking up where 2016's American Band album left off, the differences are as telling as the similarities. If the last one was a warning shot hinting at a coming storm, this one was written in the wreckage and aftermath. I've always said that all of our records are political but I've also said that 'politics IS personal'. With that in mind, this album is especially personal.
Our 2018 single "The Perilous Night" acted as a sort of coda to the polemic of the last album and the original plan was to zigzag in a different direction, but alas the past few years have seen an uptick in school shootings, church shootings, racial violence, suicides and overdoses, border violence, and an assault on so many things that we all hold dear. They're literally putting children in cages. Writing silly love songs just seemed the height of privilege.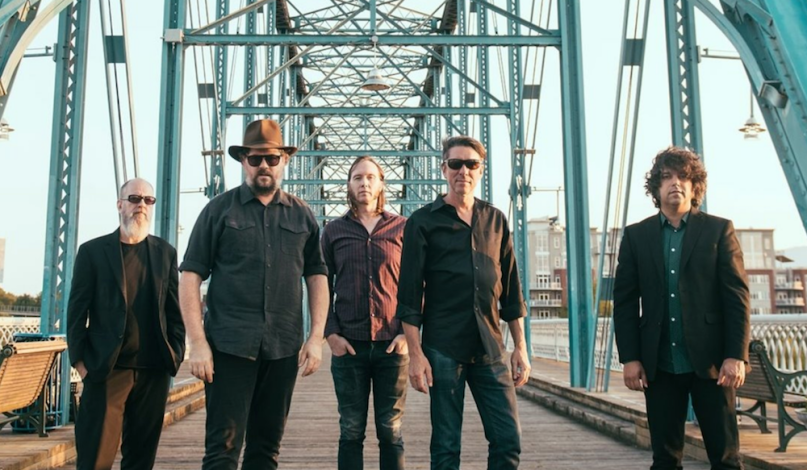 My partner Mike Cooley and I both worked through deep pools of writer's block. How do you put these day to day things we're all living through into the form of a song that we (much less anybody else) would ever want to listen to? How do you write about the daily absurdities when you can't even wrap your head around them in the first place? I think our response was to focus at the core emotional level. More heart and less cerebral perhaps.
Eventually the songs did come, some in mysterious ways. A day-long layover at an exit outside of Gillette, Wyoming resulted in "21st Century USA", the song that for me opened up the floodgates, enabling me to write my portion of the album.
I wrote "Babies in Cages" in the living room of my wife's parent's house and quickly demoed it on my phone. A portion of that original recording acts as the introduction to the version on the album. Cooley wrote "Grievance Merchants" about the proliferation of white supremacist violence we've seen in recent years. Our family's babysitter's best friend was murdered on a train in beautiful progressive Portland, Oregon in one such incident. The political is indeed very personal.
"Armageddon's Back in Town" takes a whirlwind joyride through the daily whiplash of events we are collectively dealing with, while "Slow Ride Argument" offers an unorthodox but hopefully effective method of the prevailing of cooler heads. Perhaps it should come with a disclaimer though.
Meanwhile "Awaiting Resurrection" dives headfirst into the void of despair and painful realities these times are tolling. It's a song unlike any in our band's history, yet somehow quintessentially DBT to the core. A call to deal, unblinkingly, with the horrors surrounding us all, but to also survive, with perhaps even a hint of optimism.
"In the end we're just standing, watching greatness fade into darkness / Awaiting Resurrection"
If the writing was a long and brutal process, the recording was a joyous celebration. Another of our band's many dualities, perhaps.
We convened for a week in Memphis, Tennessee at the historic and wonderful Sam Phillips Recording Service. We tracked, mostly live in the studio, aided by long-time producer David Barbe and famed engineer Matt Ross-Spang. Initially recording 18 songs in 85 hours of near around the clock sessions, the band essentially spent the whole week in an artistic marathon, housing ourselves at the Memphis Music Mansion (AirBnB), surrounded by historic photos and a mid-century vibe that seemed to even seep into our dreams each night. (My bedroom was, fittingly, The Big Star Room, named after the seminal Memphis power pop band that I have always held as an all-time favorite).
Recording in Memphis has been a life-long dream for this band. Both the city, with its dark social history and amazing musical heritage, and the studio which is a time machine set to its early 1960's origins and inhabited by the spirit of its genus founder, affected and inspired the creation of this album in ways that go far beyond the tangible and technical.
I can't impart enough the impact that recording there had on this album. We were all beyond inspired by the surroundings and the sounds coming out of the speakers from every playback or the sound of the echo chambers reverberating down the halls."
The Unraveling is in-stock now at our WEBSTORE on vinyl LP and CD, and we have these other DBT titles in-stock, as well!