The Excons brought their A-game to Horizon last Saturday, and Greenville showed up big-time. Horizon Records was buzzing with great music and big fun and a LOT of people. Thanks to all involved, and don't forget that the Excons new CD, New Life, is in-stock now, alongside their 2014 debut album. Oh yeah!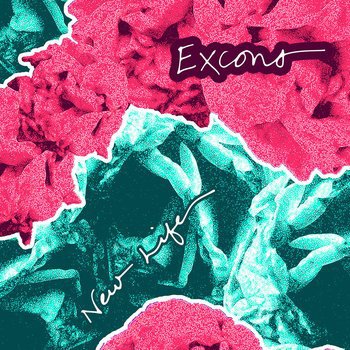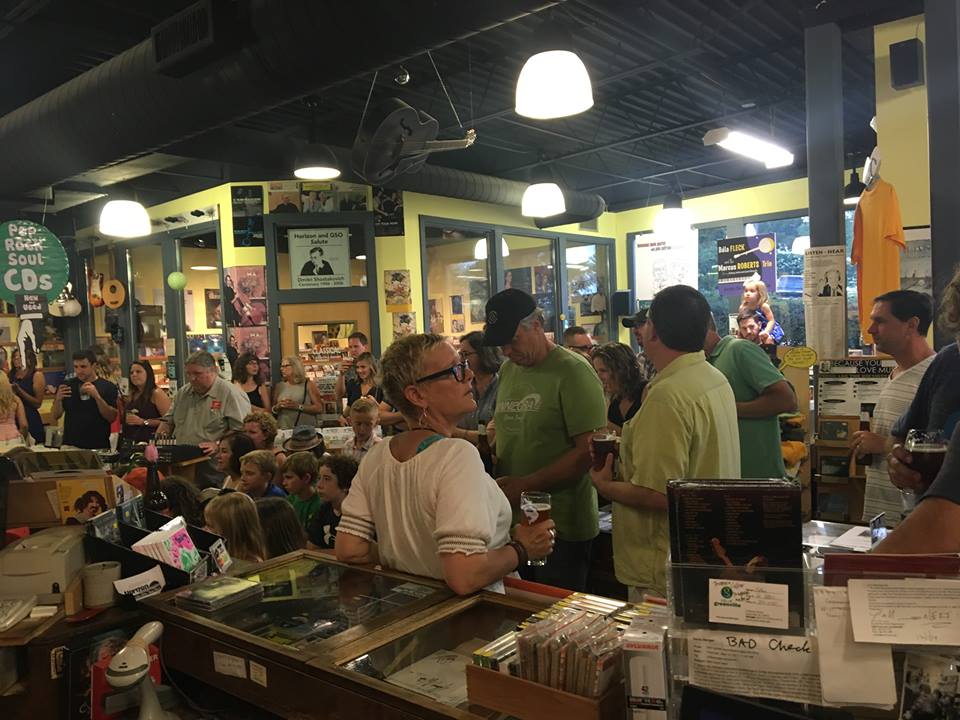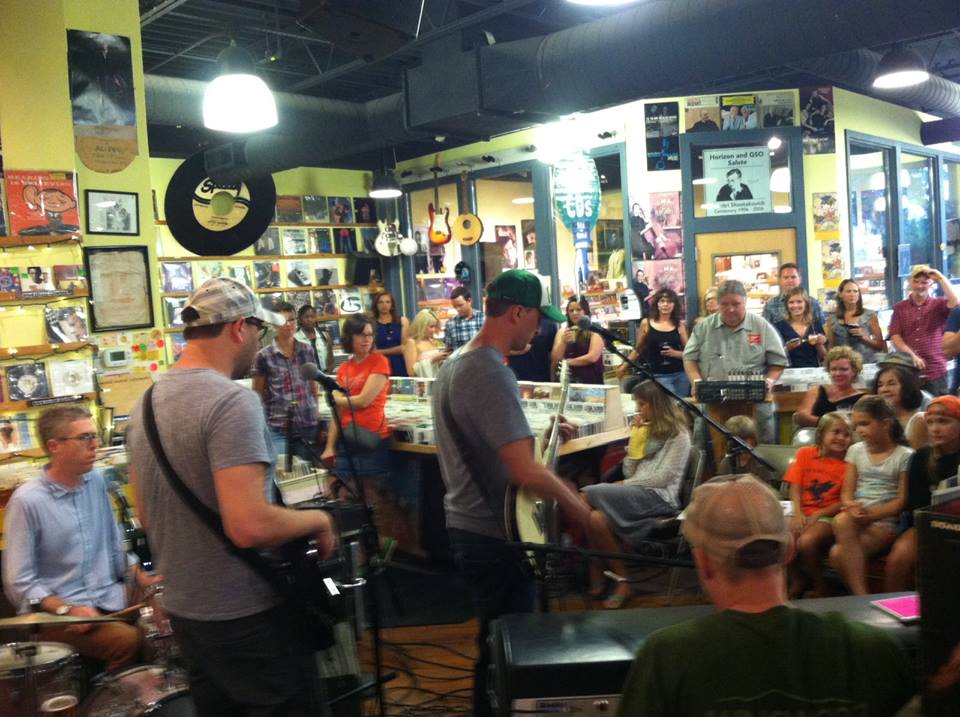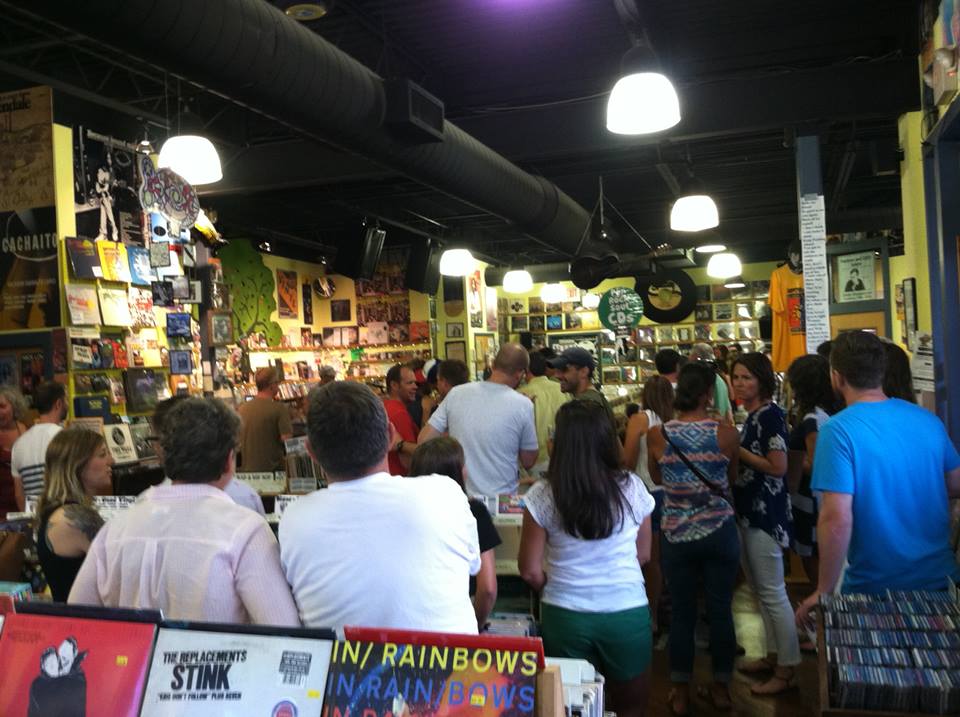 There was a time in the 1990s when it was hard to find an Upstate band that didn't feature Excons drummer John Byce. Moving fluidly between jazz, jam-rock and pretty much anything in between, Byce spent most of his onstage time with Rocket #9, Outer Space Ways Inc., Spigot and Byce, Berger & Hedgepath, among others.
With all that experience behind him, Byce decided to move to Chicago in the early 2000s to try to make a career out of playing full-time.
After logging some time in a buzzworthy indie band called the Fruit Bats, John has returned to the Upstate and formed the Excons, a band that blends roots-rock in the vein of Son Volt or early Wilco, with an occasional nod to Byce's jazz chops. The rhythms are unpredictable, the songs are melodic and lazer-focused on vocal melodies.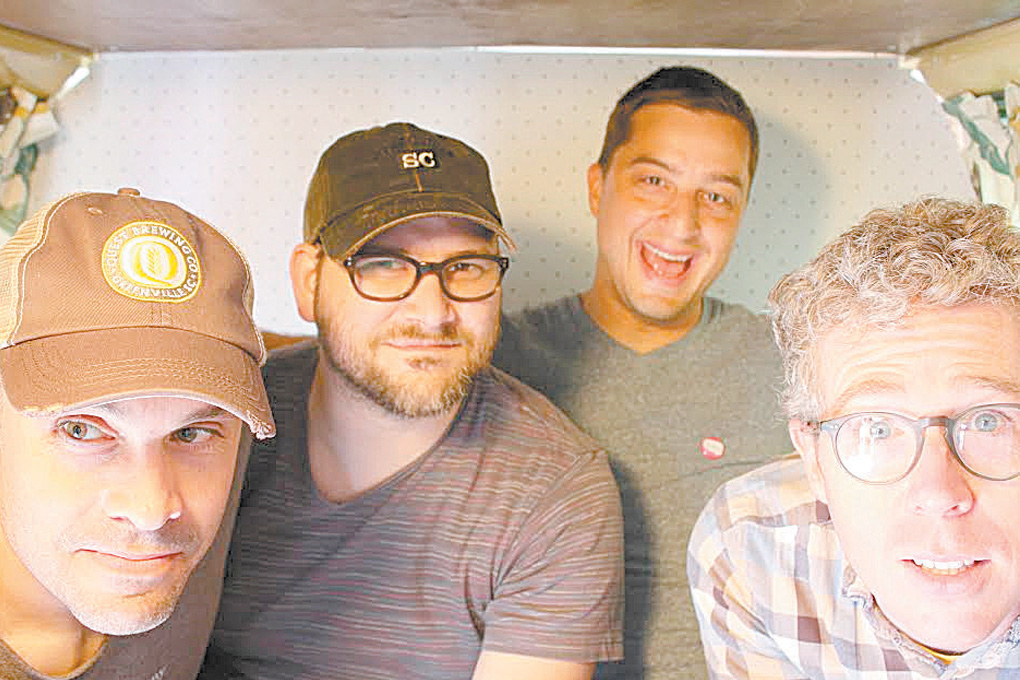 Their debut album, New Life, is a dose of American roots-rock with jazzy rhythms, and it's a winner.
The master plan is for Byce,Taylor Vandiver, Brett Helsel and Porter Whitmire to kick off their album-release show New Life at 8pm at Horizon, then slide on over to The Bohemian next door to celebrate.
Check out the Excons hard at work gettin' that New Life CD ready!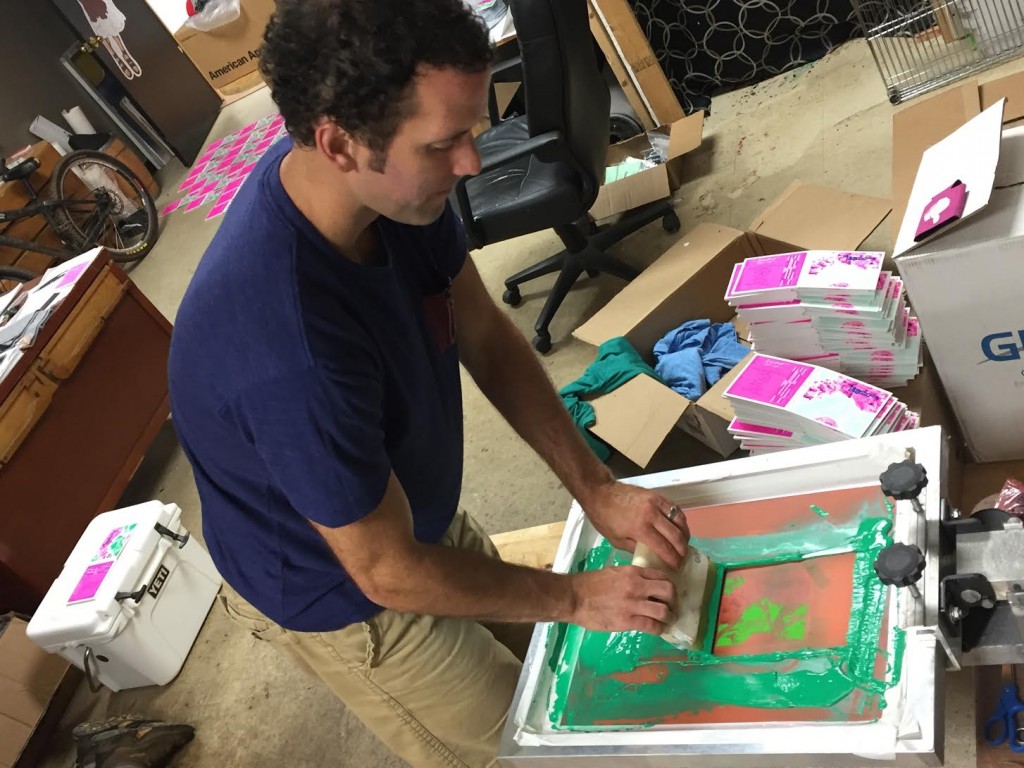 We hope you'll join us as an exciting #gvlmusic band takes their next step.