The Greenville Jazz Collective (guitarist Matt Dingledine, bassist Shannon Hoover, pianist Keith Davis, saxophonist Matt Olson, trombone player Brad Jepson and drummer Justin Watt) play in many different guises and ensembles, but the 17-piece big band is perhaps their most popular offshoot.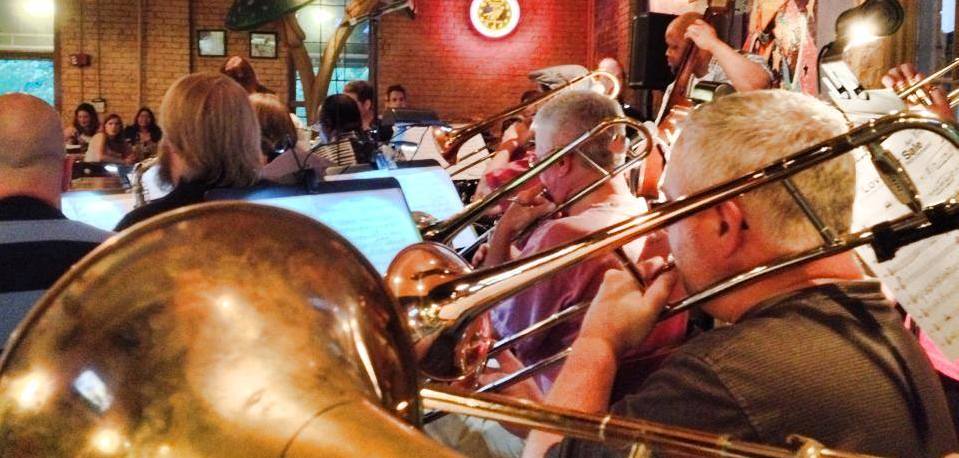 Under the direction of Music Director Shannon Hoover and Big Band Director Brad Jepson, the Big Band is comprised of a roster of quality area musicians who donate their time simply for the love of big band music.  With a commitment to the highest possible musical standards, the GJC Big Band is dedicated to exploring the canon of literature that showcases the unique artistic and musical medium that is big band jazz.  
 The GJC Big Band plays the 3rd Wednesday of every month at Chicora Alley in downtown Greenville, and it's a great chance to see some truly outstanding jazz in a cozy, convenient location. The first show of the Big Band's 2017 schedule kicks off on January 18th!