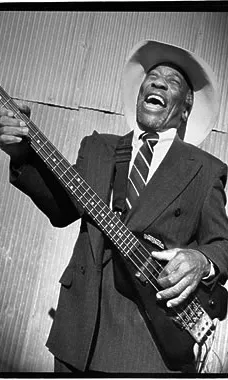 DR. MAC ARNOLD is planning a special, intimate evening at the Upcountry History Museum on THURSDAY, JULY 13th. This stripped-down, acoustic evening promises to be a memorable evening with one of the singular figures in South Carolina blues.
Get more info HERE.
With a career beginning in the 1950s, world-renowned blues legend and South Carolina native, Dr. Mac Arnold helped create a distinctive musical movement and ultimately shape the electric blues sound that would go on to inspire rock and roll. Over the years, Arnold's career included numerous performances with fellow musicians, such as Muddy Waters, James Brown, B.B. King, Otis Redding, John Lee Hooker, The Temptations, Eric Clapton, and Paul Butterfield.
Join Dr. Mac Arnold for a special evening of storytelling and acoustic performances as he shares memories from his life and storied career while exploring the roots and evolution of the Upcountry's unique relationship with the Piedmont blues.
In fact, you can see a little piece of Horizon Records history at the museum; Horizon has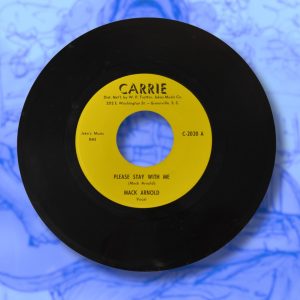 temporarily loaned a copy of Mac's single "Please Stay With Me," recorded right here in Greenville, to the exhibit "Back Where I Come From: The Upcountry's Piedmont Blues."
THE HISTORY
Mac Arnold's first band included James Brown on piano. Mac moved to Chicago and Muddy Waters hired him on the spot. He toured and recorded with the Muddy Waters Band and recorded LPs with Otis Spann and John Lee Hooker. Mac moved to Los Angeles and produced Soul Train with his friend Don Cornelius. He even played bass on the Sanford & Son television show when he wasn't playing bass for Otis Redding and B.B. King. He retired from show business to be an organic farmer. Mac is back with his own band and a "plate full" of CDs, building a new foundation in blues, soul and funk.
​Mac Arnold must have known at an early age that his music career would read like a "Who's who" of Blues/R&B Legends. His high school band "J Floyd & The Shamrocks" were often joined by none other than Macon, Georgia native, James Brown on piano. After deciding to pursue a professional music career, he joined the Charles Miller group until 1965 when he made the move to Chicago to work with recording artist/saxophonist A. C. Reed.
​In late 1966, at age 24, came the opportunity of a lifetime to join the Muddy Waters Band and help shape the electric blues sound that inspired the rock and roll movement of the late 60's and early 70's. Regular guests of the band included Eric Clapton, Paul Butterfield, Mike Bloomfield, and Elvin Bishop. The Muddy Waters Band (as a unit) shared the stage with the likes of Howlin' Wolfe, Elmore James, Jimmy Reed, Junior Wells, Big Joe Williams, and Big Mama Thornton just to name a few. During this time, Mac played on John Lee Hooker's "live "album, Live at the Café Au Go-Go, as well as Otis Spann's classic recording "The Blues is Where It's At".
​After more than a year with Muddy Waters, Mac formed the Soul Invaders which backed up many artists, including The Temptations and B. B. King. In the early 70's, he moved Los Angeles to work at ABC Television and LAFF RECORDS (Redd Foxx). This led to working on the set of Soul Train from 1971 to 1975 and then working with Bill Withers ("Lean On Me") before moving back to South Carolina in the 80"s.
​Mac now resides in Pelzer, SC, where at the age of ten he got his first taste of the blues when he learned to play his brother Leroy's home-made guitar.
Don't miss this rare opportunity to see one of our most important bluesmen in a one-of-a-kind setting.